While it is believed that the culinary industry is a male-dominated field, female chefs are becoming ever more prevalent.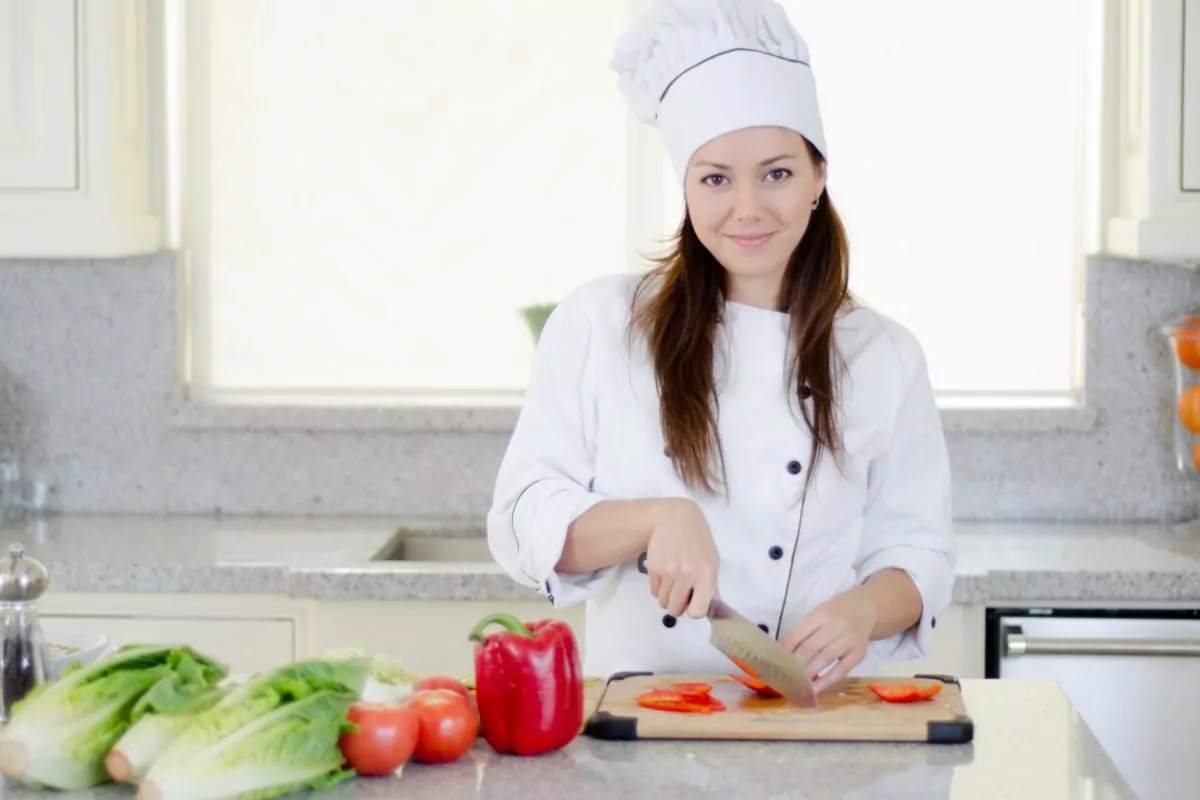 It's incredibly refreshing to become acquainted with a new chef, particularly when it's a female chef who has probably fought her way to her position. 
So, what better way to celebrate the ever-expanding parts of the culinary industry than to recognize some of the world's best female chefs, (see also: 10 Female Mediterranean Chefs We Adore)and one of the world's favorite cuisines – Mediterranean. 
Mediterranean cuisine is defined by the food derived from the countries that border the Mediterranean Basin.
These countries include South France, Spain, Italy, Greece, Syria, Turkey, Israel, Tunisia, Egypt, Morocco, Libya, and Algeria.
With such a blend of culture comes a lot of flavor, which is what makes Mediterranean cuisine so exciting. 
Here are 10 female Mediterranean chefs we adore!
1. Diane Kochilas
Born in 1960, Diane Kochilas is a Greek American chef that is most famously known for her appearances on American television programs.
You might have seen her on The Today Show, Martha Stewart, PBS NewsHour, Throwdown! With Bobby Flay, and Bizarre Foods with Andrew Zimmern. She also hosted cooking shows in Greece. 
Kochilas was born in New York to her Greek father, a professional chef who inspired Diane's culinary skills from a young age.
When he died, she visited his native village at the age of 12, where her love for food and cooking truly began. 
Since then, Diane has become a consulting chef, opening countless Greek restaurants across North America.
If you attend or have attended Harvard University or University of Massachusetts Amherst, you may have eaten some of her food, as Diane helped to design the menus!
2. Julie Taboulie
Born Julie Ann Sageer, Julie Taboulie is a Lebanese chef born and raised in New York.
Her childhood nickname, Julie Taboulie, became her brand name as she went on to host two PBS shows – Julie Taboulie's Lebanese Kitchen and Cooking with Julie Taboulie. 
Julie is passionate about her Lebanese-American upbringing, and has always aimed to show it in her cuisine.
She began her passion for cooking as a young child, inspired by her mother, who would only ever cook the "real" Lebanese way.
As a result, Julie has brought Lebanese cuisine to America, and she is now a household name in the world of Mediterranean cuisine. 
3. Einat Admony 
Chef, cookbook author, restaurant owner, and comedian Einat Admony was one of the first female chefs to introduce Israeli cuisine to America.
She was born in Bnei Brak, and thanks to her Iraqi, Yemenite, and Iranian heritage, she has been long introduced to various Middle Eastern cuisines her entire life. 
During her time in Israel, she served in the IDF as a chef and driver, before moving to the United States to continue her career.
Since then, she has opened 13 restaurants across the country, and most famously appeared on Chopped, Food Network's food reality television show. She won twice and then became a judge. 
As for her comedy, Einat began taking comedy classes in 2019 and continues her hobby around New York City. She was given the honor of "2020 Rising Female Chef" by Time Out New York. 
4. Argiro Barbarigou
Argiro Barbarigou is a famous Greek chef, cookbook author, and restaurant owner known for her contributions to Greek cuisine.
Born on the island of Paros, Barbarigou has spent her life surrounded by the culinary arts, as her father owned a restaurant on the island in the 1970s. She spent her childhood years helping out around the restaurant. 
After 10 years of working in the family business, she moved to London to study at Le Cordon Bleu School of Cooking to become a professional chef. She then went to study as a pastry chef in both Paris and Greece. 
While her father's restaurant shut, she re-opened it again in the mid-90s before she began her mission to open more Greek restaurants around the country.
Eventually, she started culinary projects over in Washington, D.C. Argiro has since garnered a multitude of titles and accolades celebrating her impactful work. 
5. Tonia Buxton
When talking about Female Mediterranean chefs, we can't miss out on Tonia Buxton. Born in Greece, Tonia was subjected to cooking in her mother's kitchen from a young age, giving her the early skills of authentic Greek cooking.
While she briefly moved to France to work as a gourmet chef, her passion has always been for Mediterranean cuisine. 
Nowadays, she is most famous for her role as a television presenter on The Discovery Channel, presenting My Greek Kitchen and My Cypriot Kitchen.
She regularly appears on ITV's Lorraine and GMB, BBC's Saturday Kitchen, and Channel Four's Sunday Brunch. 
Not only this, but Tonia has a degree in Classical History, a passion which helped to ignite her love for Greek cuisine. Due to her vast knowledge of history, she has presented a variety of history programs. 
6. Selin Kiazim
Selin Kiazim is a beloved British chef of Turkish Cypriot descent. Born in North London to Turkish Cypriot parents, she would frequently visit her family in Northern Cyprus, but took no interest in cooking until 2008.
She originally wanted to be an architect, before training as a caterer in Westminster Kingsway College. 
Since then, Selin has worked with several famous chefs, ran pop-ups that turned into restaurants, and even reached the final of the 2017 Great British Menu.
She is now a household name in Britain, as she has inspired the masses with her Mediterranean cooking skills, specializing in Turkish and Cypriot cuisine. 
As with most Mediterranean chefs, Selin focuses her cooking on communal eating. She celebrates the Mediterranean way of eating with a group of people, getting together and bonding over food. 
We can't talk about Mediterranean cuisine without talking about Italian food.
Italian Chef Nadia Santini has been in the culinary world for decades, thanks to her upbringing in Italy, where she was taught authentic Italian cuisine from a young age. 
Nadia Santini is now best known for her 3 Michelin Star restaurant Dal Pescatore, located in Canneto sull'Oglio in Lombardy. She was the first female Italian chef to obtain such a high accolade.
As a result, she went to star in Lutz Hachmeister's television documentary Three Stars along with other 3 Michelin star chefs. 
Santini has consistently been praised for not only her inspiration and authentic Italian cuisine, but her gentle and nurturing personality when it comes to making recipes and working with others. 
8. Najat Kaanache
Born and raised in the Basque Country, Najat Kaanache (Also check out more Female Spanish Chefs We Adore) is most famously known as a television presenter and actress on Spanish and Latin American television.
Before she went to train in the culinary arts, she was once an actress in the Spanish soap opera Goenkale. She then traveled across the Middle East and South America as a philanthropist to empower underprivileged women. 
After four years of training with some of the world's top chefs, (see also: 10 Female Mediterranean Chefs We Adore)Najat has since become a household name in the world of Moroccan cuisine.
She is highly regarded as one of the best Moroccan chefs, thanks to her creativity, passion, and love for the country and authentic Moroccan food. 
She is now the restaurant owner of several restaurants in Morocco, Florida, and Dallas, Texas. 
9. Ana Moura
Fish is an understated part of Mediterranean cuisine, but chef Ana Moura continues to change the game.
Born and raised in Portugal, Ana has countless years of experience working in professional kitchens across the country, from pâtisseries to fine dining establishments. 
Ana Moura opened Bacalhoaria Moderna in 2019, which stands to be Portugal's only restaurant that celebrates the country's iconic ingredient, the salted codfish.
Bringing in traditional influences, Moura has defined her style as both authentic and innovative, with fish as the rising star in most of her dishes. 
10. Maria Loi
Last, but certainly not least, is celebrity Greek chef Maria Loi.
Maria is known for promoting the health benefits of high-quality and delicious Greek cuisine, from debunking myths about olive oil to celebrating the nature of Greek friendliness in her restaurants. 
Interestingly, Maria Loi owns her own brands of Mediterranean food products, including a popular black honey found in the Greek mountains.
The famous chef swears by having a teaspoon of black honey, along with a shot of olive oil every night, she has never become sick. 
Maria Loi's passion for Greek cuisine is rooted in her love for her country, as well as her admiration of the cuisine's health benefits.
Her passion for creating delicious and beneficial food is the reason she is so successful to this day. 
Summary
So, there you have it! The culinary industry might be a male-dominated field, but there are countless female chefs out there serving some of the world's best recipes and restaurants.
Mediterranean cuisine is not from a single place, which is why it's important to recognize all aspects of the food, from the Moroccan to Syrian influences. 
Now that you know our top 10 favorite Mediterranean female chefs, hopefully you will find some inspiration in their incredible work. Happy cooking!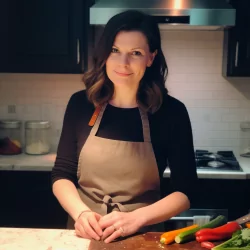 Latest posts by Barbara Hunt
(see all)