Is there a more delightful main meal meat than beef tenderloin? Just a slab of meat, perfectly cooked, that just melts in your mouth as you bite into it.
We'd call it a simple pleasure if it wasn't something that both esteemed professional chefs and home-cooking aficionados both enjoyed! Which is probably why everyone loves them so much.
Every big cook or chef worth their salt and pound of beef has also tried to leave their stamp on this dinnertime staple, including one Ina Garten, host of the much-loved Barefoot Contessa (at least, in our office)!
And, like any good television chef, there are also a thousand people trying to replicate this amazing version for themselves in tons of different copycats and inspired-by recipes.
This list is for those beef tenderloin recipes that have managed to rise to the top of those many lists, the best dishes out there.
Either they manage to replicate the deliciousness of Garten's original dish (no small feat, make no mistake) or have done something different and delightful with it.
Either way, these are beef dishes that you're not going to want to ignore for your next cooking and meal-planning session! 
We're starting this list with a classic, Ina Garten's very own beef tenderloin recipe (see also: 8 Best Ina Garten Beef Stew Recipes To Try Today)is the perfect place to begin. After all, what better recipe to hold the benchmark than with the original itself?
What will probably strike most readers is just how simple this little recipe is. It calls for your tenderloin beef (trimmed and tied up), unsalted butter, salt, and pepper. And that's it! Just 4 ingredients are needed to make this dish!
This makes a tenderloin steak that isn't inaccessibly difficult for anyone to make.
It's the perfect simple meal to start cooking with, whether you're a professional chef with 10 years under your belt, or just starting on your cooking journey.
And, and this is important, it's still delicious! This is something that anyone would love second helpings of, so it succeeds in that way too!
We've got a great recipe here, and a hard benchmark to pass, for sure.
So, how do the other recipes match up to it?
So, how does our first imitation or copycat recipe stand up to this benchmark that we've set?
Well, as it turns out, it is a very filling and delicious dish!
The no-fail fillet is perhaps one of the most reliable dishes on this list, keeping the ingredient list nice and simple, and easy to digest for everyone (in more ways than one).
Once again, the recipe ingredients list here is incredibly simple and short, consists of 4 ingredients, and is super easy to follow.
Plus, these are ingredients that you'll be able to pick up from pretty much anywhere, so it's not like you've even got the excuse of difficult-to-find cooking items to get out of this one!
If you're looking for the best way to make the most of this recipe, we strongly recommend trying to find the ideal cut of meat to work with this recipe.
While pretty much any kind of beef cut will work here, the best one to go with for us, unsurprising, is a good tenderloin cut!
Overall, it's a simple tenderloin recipe that does exactly what Ina Garten's (see also: 8 Amazing Ina Garten Pork Tenderloin Recipes To Try Today)does. So it's one that you'll be able to enjoy making and eating!
So, the recipes that we've covered so far have leaned a little more in the simplistic direction. Amazing dishes, but not exactly the most groundbreaking or awe-inspiring out there.
If you're looking for a tenderloin recipe that is inspired by Ina Garten, but want it to be a little more of a challenge, look no further than this next dish!
You'll be pulling out all the stops with this recipe, from wrapping this tenderloin cut in a bed of tarragon to trimming and packing this beef perfectly, so it holds its shape and flavor as it cooks.
And, of course, there is the waiting. This is a slow-roasted recipe, after all, so don't expect instant results from this dish. 
That being said, avoid the temptation to cut corners, and make sure you follow this recipe as closely as possible so that you get the perfect results at the end that you'll be looking for.
After all, tenderloin steak is one of the most expensive cuts out there, so you don't want to waste it by only following half a recipe, right?
It'll all be worth it in the end, though. So stick to it, and you'll have a magical tenderloin meal on your hands in no time flat!
What is a good beef tenderloin recipe without a good sauce to go along with it? It's something that even Ina Garten's original recipe is missing, and just about the only thing that we would try and improve.
So, if you're looking to add sauce to your beef, this is one of our favorites to go with!
Gorgonzola, our cheese of choice for this recipe, already has a beautiful cream texture, without even being added to a sauce.
So you can imagine how amazingly smooth it's going to taste, once you're adding some heavy cream to it and applying a little bit of heat to the mix!
And, of course, that's not even touching on just how good the beef tenderloin is! Juicy and succulent, and taking only 45 minutes to make, this is a recipe that is surprisingly quick to make too.
(At least, for beef tenderloin, anyway!)
Now, if you're looking to feel extra fancy with your next beef tenderloin recipe, you owe it to yourself to at least check out this next dish.
Not only is it a phenomenal dish in itself, but it also comes with some amazing sides that you can try your hand at making!
The beef tenderloin in this recipe is exquisite, using a ton of ingredients that even the original recipe by Ina Garten didn't touch.
However, a lot of the core ingredients that you need for your base tenderloin are still here, such as butter, salt, and pepper.
Only here, they're perfectly complemented by a collection of incredible vegetables to sink your teeth into.
We particularly love how this recipe turns the cooking oil and juice of your tenderloin steak into the perfect ingredient to caramelize your shallots and carrots with.
And, like any good tenderloin recipe should have, the sauce that comes with this beef recipe is amazing. Especially when you've got an ingredient list like this Bordelaise sauce has!
As you'll no doubt have started to realize, there are plenty of different sauces that you can match and try with a good beef steak, especially one as prized as tenderloin.
However, for our money, the best has to be horseradish sauce. And, as a result, we're particularly big fans of this next recipe that we have in store!
All you need to make this exquisite sauce are a few ingredients, and you'll have a hot dip or sauce that you can whip up at a moment's notice at any time. So long as you can take the heat, of course!
And, that is to say, nothing of the amazing tenderloin beef recipe that we have here for you. It's delicious, soft to the knife and mouth, and just oozes flavor as it sits on your taste buds.
And, like Ina Garten's own recipe that we covered at the beginning, it's still the easy dish that you know and loves.
All it takes is a little butter, salt, pepper, and your beef, and you'll have a masterclass meal ready and waiting for you in no time!
Of course, while everyone and their mother probably has a sauce recipe for you to try, or one that you know your family enjoys, sometimes you just want a decent tenderloin recipe that you can follow, and won't steer you wrong.
Well, that's what this recipe is perfect for. No extra bells and whistles to try and add to this dish, just some easy-to-follow cooking steps, some cooking ingredients, and a sauce serving suggestion.
It follows pretty much Ina Garten's beef tenderloin recipe to a T (Also check out Best Ina Garten Beef Bourguignon Recipes).
Is this a recipe that doesn't have much to it? Sure, perhaps. But it's that simplicity that we love about it. With next to nothing to go wrong with this dish, it's incredibly simple.
With such a solid foundation to work from, it's the perfect base to try and come up with your serving ideas!
Plus, the simpler a recipe, the more difficult it is to screw up, right?
Final Notes
So, there you have it. A collection of beef tenderloin recipes that you'll be able to try cooking up for yourself.
Some might be complicated, while others might be simple and easy to follow for yourself, or with a friend/family member.
However, pretty much all of them owe something to Ina Garten it seems. At their core, they're simple to cook and are almost always crowd-pleasers.
Just try one of these dishes for yourself, and see what we mean!
7 Best Ina Garten Beef Tenderloin Recipes To Try Today
Course: Cookbooks
Beef tenderloin is such an amazing dish, but many people are nervous to try and make it for themselves. With Ina Garten and these 7 dishes, now you can!
Directions
Pick a recipe from above
Click the recipe name and visit the website
Collect the ingredients and the food
Enjoy – don't forget to leave a review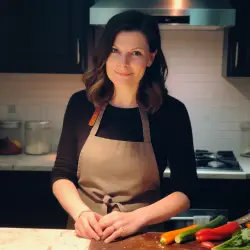 Latest posts by Barbara Hunt
(see all)