Ina Garten is just such an inspiring chef…
As the host of Barefoot Contessa on the Food Network, not only does she make every single recipe look and sound incredibly appetizing and delicious, but she also makes cooking look incredibly easy.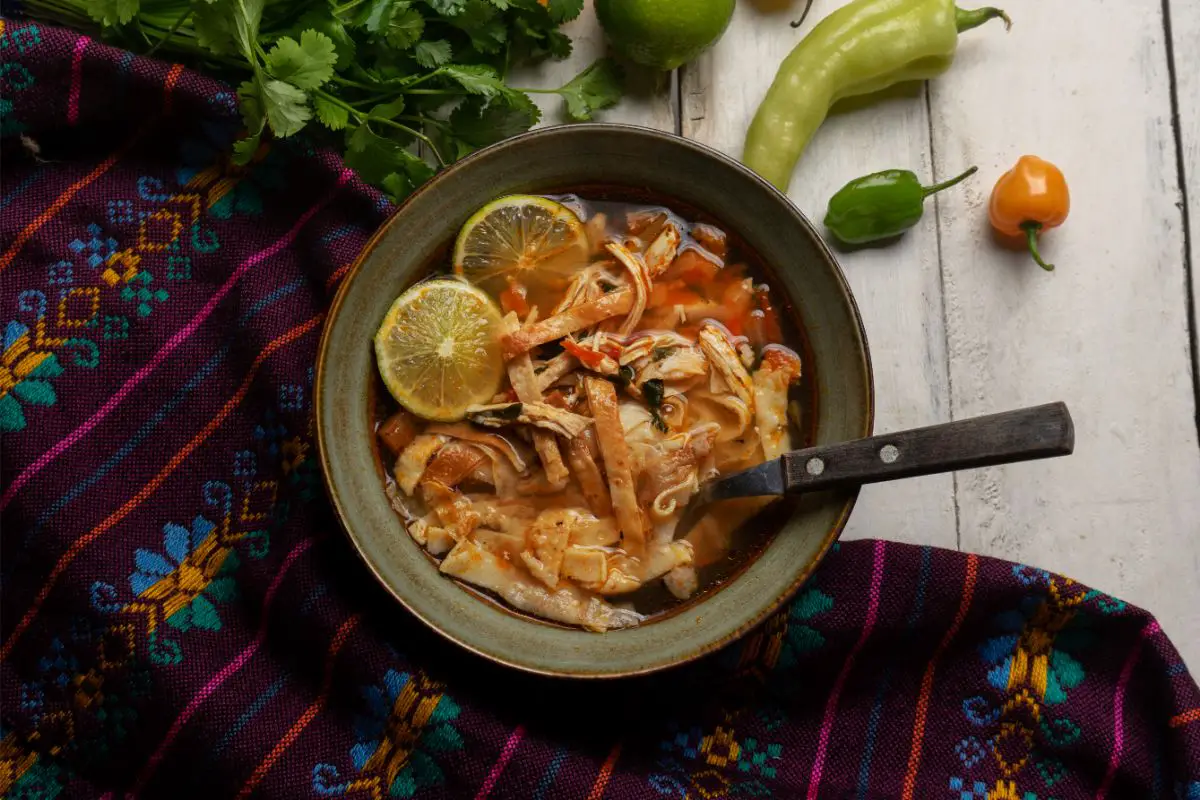 So, if you want to replicate that magic at home in your kitchen, frankly, who could blame you?!
And if you ask us, one dish that always goes down well, for just about every occasion, is soups and stews, even if you're feeling under the weather, or have a dry throat, you can't go far wrong with soup.
So with those things in mind, we've put together a round-up of our favorite Ina Garten soup recipes. And without further ado, let's get straight to it!
(The following recipes aren't listed in any particular order.)
What better way to kick things off than with some traditional American flavors – the chicken pot pie re-imagined as a scrumptious soup!
This is kinda two recipes in one – it's a chicken and vegetable soup complete with 12 puff pastry croutons that really add something to the dish in terms of texture and that comfort food feeling you get from chicken pot pie.
And you can really have fun with the puff pastry croutons, using your favorite cookie cutters to make pretty shapes!
It's got healthy veggies such as chopped carrots, chopped leeks and peas, alongside such flavorful additions as minced garlic cloves and cream sherry. Yum!
This is such a convenient meal to make because you only need 5 ingredients in total (plus salt and black pepper for seasoning). 
And they're all easy ingredients to get hold of, as well, especially if you swap out the Spanish serrano ham for some Italian prosciutto.
But trust us – sometimes the simplest dishes are the most delicious! It's just chicken stock, peas, chopped shallots, olive oil (to sauté the shallots in), minced garlic cloves and of course, the roasted ham.
This dish is great for beginners, since it takes so little preparation beforehand.
For anyone who has a sweet tooth, soups just don't get much better than this!
It's made with sweet butternut squash, and is given a real depth of flavor with the addition of mild curry powder
It also features sweet apples and apple juice or cider, and at first we were kinda dubious about that. But you know what? It goes perfectly!
This is an intermediate level recipe, so if you're not a confident cook, you may want to try one of the easier soup recipes first.
The technical part comes from preparing the fruit, and you will need a food processor to make it super smooth.
This may be a relatively simple sounding soup, but believe us, it is so rich and flavorful!
It's a relatively thin soup rather than a chunky stew, so it makes for an excellent starter course.
It's made with fresh tomatoes that get slowly simmered to maintain the flavor, along with such amazing additions as onions and minced garlic cloves. Plus, there's also a surprise ingredient – spicy saffron!
And the good news doesn't stop there – you can enjoy it with grilled cheese croutons. And not just any cheese croutons, but ones made with yummy nutty Gruyère cheese in.
OMG, this dish is simply amazing! All the different ingredients and flavors blend together perfectly, and nothing overpowers anything else, it's very balanced.
In addition to the shredded chicken and the ramen noodles and chicken stock, it's also got veggies, including sliced carrot, scallions, and baby bok choy, which is a type of Chinese white cabbage.
Other ingredients include the likes of minced garlic cloves, soy sauce, and peeled and minced fresh ginger.  
The recipe makes enough to serve four people, and is filling enough to be served as a main course rather than just an appetizer.
For those of you who don't already know, Gazpacho is a soup originating from southern Spain, and unlike most other soups, it's meant to be served cold, which makes it really refreshing on those hot summer days. 
It's pretty easy to make and features lots of flavorful ingredients.
There are veggies such as canned tomatoes, scallions, and red onion, and their flavor is further enhanced with the likes of minced garlic cloves, tomato paste, tomato juice, and crushed red pepper flakes.
And it goes great served with toasted baguette slices topped with garlic and herb goat cheese. It's a beginner recipe that makes 6 servings.
This is comfort food at its best! The recipe is based around Polish cuisine, with kielbasa sausage as the star ingredient, alongside French green lentils.
It has lots of healthy veg as well, including diced carrot, crunchy diced celery, chopped leeks, and chopped yellow onions.
And at the same time, there's also plenty of flavor coming from the chicken stock, ground cumin, tomato paste, and chopped fresh thyme.
We love to serve with freshly grated Parmesan cheese for full effect. And the recipe can serve up to 10 people, so it's perfect for when you have lots of guests round the table.
Again, we're treating you to two recipes here and not just the one!
The chicken soup part is pretty traditional, and great comfort food, made with the likes of chicken breasts, chicken stock, flour, heavy cream, diced carrots, diced yellow onions, small whole onions, and frozen peas.
The biscuits are relatively simple, made with flour, baking powder, butter, and half-and-half.
This is an intermediate level recipe, but once you've mastered a few of the beginner recipes, you're sure to smash this one too. The recipe makes enough to serve 8 people as a main course.
How about some heat for your soup! If that tickles your fancy, you should definitely check this recipe out!
It's made with chicken breast (Also check out Best Ina Garten Lemon Chicken Recipes), and healthy veggies such as chopped yellow onions, celery, and carrots, in chicken stock, and a can of whole tomatoes in purée for a really rich tomato flavor.
There are tortilla strips, and as for the heat, this recipe is bringing minced jalapeño peppers, and ground cumin, which goes perfectly with the ground coriander seed and fresh cilantro.
We love to serve it Mexican style with the likes of sliced avocado, sour cream, tortilla chips and shredded Cheddar cheese!
And now for another two recipes in one! For this recipe, there's both a soup recipe and a recipe for meatballs to go in the soup.
The soup itself has healthy veggies such as diced yellow onion, carrots, and celery, in a homemade chicken stock with some dry white wine, small pasta shapes, baby spinach, fresh and dill.
And you don't need to worry about the meatballs because this is classed as a beginner recipe.
It's got yummy ingredients such as ground chicken, chicken sausage, breadcrumbs, minced garlic, fresh parsley, two freshly grated cheeses, eggs, and milk. And they go great in the soup.
Now this is what we call comfort food, so creamy and rich!
It's made with butter, yellow onions, corn kernels, chicken stock, flour and potatoes, half-and-half, and sharp Cheddar cheese.
And for a little finishing touch, you simply add some salt, some ground black pepper, and a little turmeric for some spice and interest.
And the recipe can serve up to 12 people, so it's perfect for when you have lots of guests round the table. It's certain to get everyone's appetite ready before the main course!
And now to go out with a bang!
Minestrone is a delicious, tomato based soup from Italian origin that also features pasta and veggies. And you simply cannot go wrong with Ina Garten's version…
In addition to the pasta, chopped tomatoes and chicken stock, and diced veggies, there's also plenty of flavor from the minced garlic cloves, dry white wine, bay leaf, fresh thyme, ready made store-bought pesto, and healthy spinach leaves, and filling cannellini beans.
The recipe makes up to 8 servings as a main course. It's a beginner level recipe, and Ina also tells you how to make the most divine garlic bruschetta to enjoy with it.
Wrap Up
We hope you've enjoyed browsing, but we predict that you'll enjoy eating the recipes even more – bon appétit!
Frequently Asked Question
What Are The Secrets To Flavorful Soup?
Actually, there are several secrets to a delicious, flavorful soup…

You should begin by sautéing the aromatics, such as the onion and garlic, if applicable, then make a good broth before staggering the addition of perfectly sized vegetables (and meat if using), and then leave the soup to simmer, and season once again before serving.
12 Amazing Ina Garten Soup Recipes To Try Today
Course: Recipes
Discover our round-up of the most amazing Ina Garten soups and stews, for starters or mains, that are packed with flavor, complete with a handy FAQ section.
Directions
Pick a recipe from above
Click the recipe name and visit the website
Collect the ingredients and the food
Enjoy – don't forget to leave a review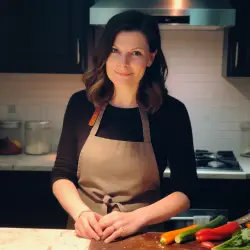 Latest posts by Barbara Hunt
(see all)