Rachael Ray is one of the few TV food personalities that has broken through into the mainstream, and now is a household name among many Americans.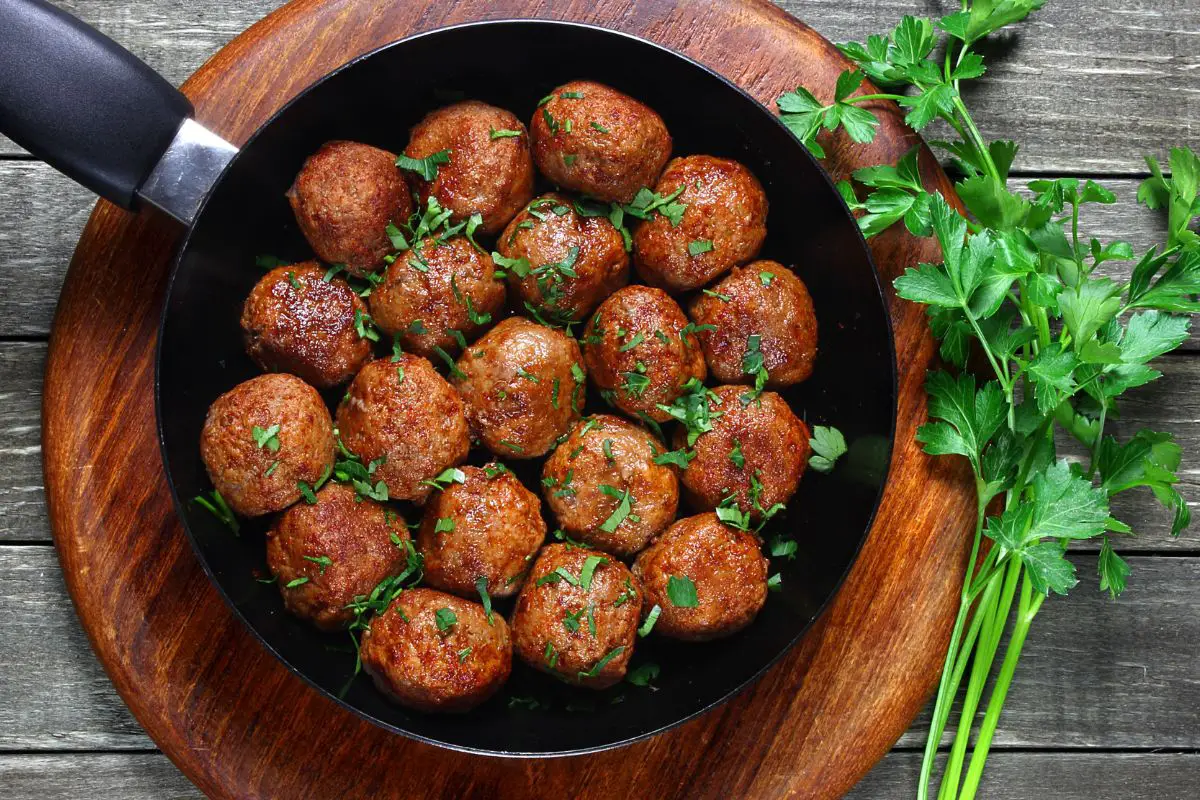 She is loved for her down to earth and realistic recipes that are made for those who want to feed their families well, as well as being healthy, but without having to be a trained culinary expert.
Ray helps us serve our family, community, and friends, with food all while learning and growing as a cook ourselves.
Ray is particularly good with meat and making it go further or families who require it, and this has led to many meatball recipes for different dishes that are sublime.
Ray has had a long and burgeoning career as a recipemaker, so we collated what we think are her most pertinent and best meatball recipes to serve her domestic audience.
If you want to find out what;s for dinner tonight, simply read our recipe list below!
Keep reading to learn more about cooking, meatballs, and Rachael Ray (Also check out Amazing Rachael Ray Hamburger Recipes)! Find out more below!
Perhaps the original and best meatball recipe most people know is spaghetti and meatballs, an Italian and American classic that has withstood the ages.
Moreover, it's the kind of recipe that you should definitely have in your arsenal, and it's never been easier to learn than with Rachael Ray.
She has designed a mouth watering recipe you can make in under an hour and serve a family of four adults!
The recipe has some classic Rachael twists such as using parsley and cubano peppers, not something super common in traditional Italian cooking, but something that will ultimately work well – just trust in Rachael.
This said, she uses a classic meatball mix of veal, chuck, and pork butt, that makes for a meatball you won't want to miss out on. 
This is a similar recipe to the last, but is a more traditional and different take on the meatballs from Ray that is perhaps more conducive for the modern domestic cook.
These meatballs instead use a grass-fed ground beef that is around 85% beef.
This is what most will be used to, beef, not the veal and chuck of the previous recipe that will require sourcing from a local butcher.
These ingredients are more familiar to your beginner cook and easier to get from a grocery store, better for a beginner homecook.
This said, the recipe is really easy to make and can serve 6 people, it's a winner in our books.
This is another classically Italian dish, Fiorientio in fact, that honors Rachael's brother Emmanuel with these giant meatballs.
This is another really easy dish as described by Rachael and simply requires you to source the ingredients as the main method here is just smooshing meatballs together.
The recipe suggests making 12 meatballs which would be around 3 per person, these are large meatballs though, and you could theoretically make them smaller and even include them with pasta.
This recipe does away with starchy and carby pasta and instead makes the meatballs bigger on their own, which some will enjoy.
This would be inline with classic Italian meal order where you would have a meat dish for 'seconds' known as secondi, and you would have already had pasta prior to this for the 'firsts' or primi.
In any case, perhaps the star of the show is the spinach and cheese sauce that is worth having in your arsenal.
Moreover, the dish uses turkey for slightly less calorific meat (Also check out Amazing Rachael Ray Turkey Meatloaf Recipes).
This is a recipe that is more suited to intermediate cooks looking for something a bit different, make someone a spaghetti and meatballs with these as the meatballs and you are bound to blow them away.
While this recipe is really easy in its methodology, the ingredients of veal and gorgonzola may put off less traveled cooks, veal is deer meat and gorgonzola is a Spanish blue cheese, which could be an acquired taste.
The addition of sage here as well makes it perfect for fall, along with the other flavors
This said, you may be looking for a meatball recipe that breaks the mold and does something a little different, well this may be right for you.
The way Rachael figures out how to involve the gorgonzola with the meat is typical of her experienced food mind.
As a beginner chef you will undoubtedly struggle to keep an eye on more than one thing at once, multitasking being an intermediate skill in the kitchen, without one overcooking.
Considering meatballs are commonly served with spaghetti or some other pasta it can be hard to also fry meatballs at the same time as cooking pasta.
Once again Rachael Ray has come to our savior in the kitchen with this simple baked meatball recipe.
Make your meatballs ahead of time and simply whack them in the oven like this, for only 10-15 minutes for perfect meatballs you can finish, along with your pasta, in the pan sauce (Also check out Amazing Rachael Ray Leftover Pasta Recipes).
Put simply, this is a super easy way to cook meatballs in a pinch or if you have a lot of other things going on in the kitchen at once – stress free cooking!
The title of the recipe could use some work, beyond the obvious baseball pun about 'throwing meatballs', but there's no doubting that the recipe is a crowd pleaser.
The meatball recipe is really easy and unique, using beef which is easy to get as well as some more interesting choices such as spicy sausage, and other spicy additions like jalapeno pepper, but this is balanced out by a ranch dressing.
The bacon and the BBQ sauce will make these super appealing to any child or family member who is picky, but the meatballs are packed with nutrition and are unapologetically American, great for any baseball celebration or even the Superbowl.
What about meatballs outside of Italy? Well here you go, these combine Italian-American cooking with Middle Eastern ingredients for something a little different that anyone will enjoy. 
Za'atar is a simple spice blend used commonly in the Middle East and can be found easily in many grocery stores.
With the tomato sauce it ends up being quite Greek with hints of Oregano and Za'atar and we like it.
We love the variability in this recipe, Rachael leaves the meat choice up to you, lamb would be traditional with this cuisine, as well as providing useful recipes for a charred naan, an Indian bread, you can also make to really impress your guests (If you're looking for more healthy Indian dishes, check out our guide to our favorite Padma Lakshmi recipes here).
Final Thoughts
Now you have a list of meatball recipes from around the world, not just Italy, and you know they will all lead to success thanks to them coming from the G.O.A.T, Rachael Ray.
Making meatballs has never been this easy, with different options of how to cook them, frying, grilling, and baking, so you can choose your difficulty level depending on your own skill level. 
There's something in here for every occasion and every season, whether pleasing a crowd at a ball game, or feeding the family warming food in the fall, Rachael always has you covered.
With the tips and tricks she gives us in these recipes you can alter any of them to suit your own wants and needs, making them easier, or just adapting flavors with things you and your family enjoy.
Even consider making your own meatball recipe you could one day pass down to your kids!
Frequently Asked Questions
What's The Best Way To Cook Meatballs?
There are a range of ways to cook meatballs that change their texture. Namely, poaching, frying, baking – it can be hard to tell which is best for your purpose.

Poaching in the sauce and gently simmering them until cooked will yield tinder results, and infuse your sauce with a meaty flavor, but without heterogeneity many complain the meatballs and the sauce will taste the same.

Pan searing can be good for a small batch of meatballs plus the fond in the pan is ideal to make your sauce in.

Baking in the oven and finishing in the sauce is a good way to avoid using too much oil and keeps your sauce grease free for the most part, it also allows you to take your eyes off them and attend to other pans on your hob. 

There's no right way, but each method of cooking can be useful for different purposes, just figure out which suits your specific circumstance better.
7 Amazing Rachael Ray Meatball Recipes To Try Today
Course: Cookbooks
Directions
Pick a recipe from above
Click the recipe name and visit the website
Collect the ingredients and the food
Enjoy – don't forget to leave a review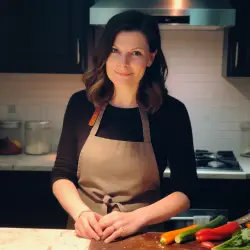 Latest posts by Barbara Hunt
(see all)