For meat eaters, it doesn't get much better than bite-sized savory bundles of flavor. We are, of course, talking about meatballs!

While meatballs are crowd-pleasers on their own, you can take them to the next level with tantalizing side dishes.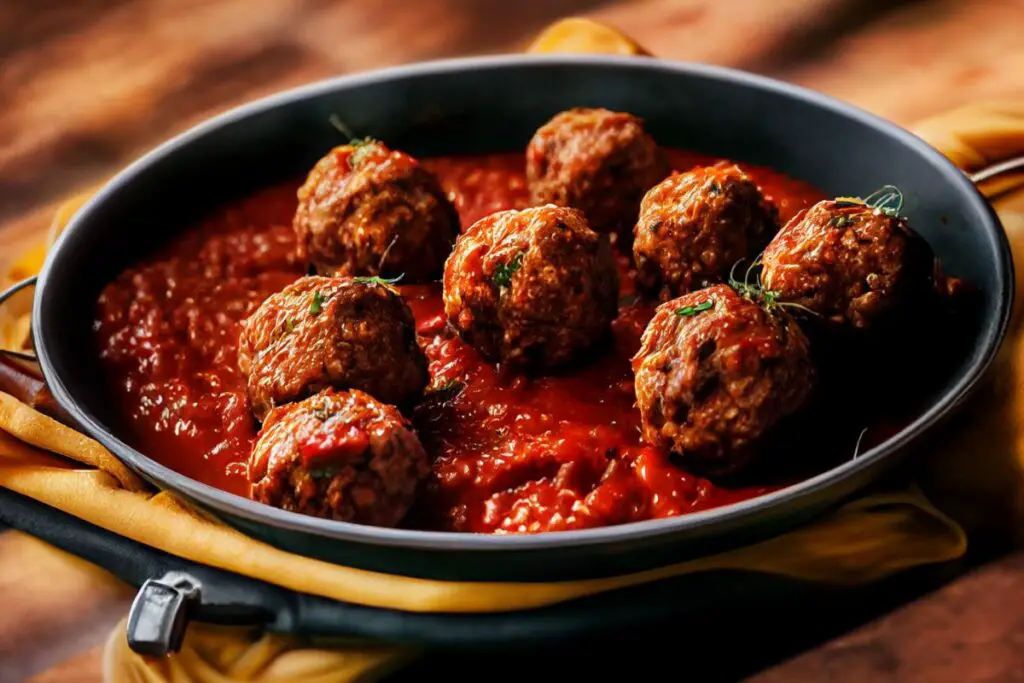 Here at Women Chefs, we understand that trying to decide what to pair your meatballs with can be challenging. That is why we are here to help make it easier!

Today, we have collected 15 great meatball side dishes that will blow your taste buds away.

From classic pairings to unexpected delights, these recipes are guaranteed to elevate your meatball game.
Not all of us have the time to spend hours preparing food in the kitchen. That is why we are starting our list with one of the quickest and most classic recipes for mashed potatoes!
Think of a side dish for most meats, and mashed potato will usually be on top of the list (like today). Why? Because it works so well!

Mashed potatoes provide a varying texture to the meatballs and complement the flavor, especially if they are coated in BBQ sauce or ketchup.
Top tip – To make fluffy, smooth mashed potatoes, we recommend you use Russet potatoes. Boil them until tender, add butter and cream, and mash gently. Easy!
Our easiest-to-make recipe (pretty hard to decide as most are pretty simple) is this BBQ on the cob delight.

Seasoned with finely chopped red chili, coriander, and butter, the prep time for this delicious side dish is only a few minutes.

Pop the cob or cobs on the grill, and you'll have an irresistible side in just 25 minutes.

We know what you're thinking, "Potatoes? Again?" Yes! As we said, potatoes are one of the best side dishes for meatballs, whether they are mashed, like above, or roasted.

Best of all, they are super filling to keep you going all day.
By roasting red potatoes, the natural flavors tend to emanate more powerfully.

All you need to do is chop up the potatoes, place them in a casserole dish, and drizzle some olive oil over the top. Season how you like, but we love using rosemary, garlic, and salt and pepper.

Mix everything together and bake for up to half an hour. Easy, delicious, and quick!
If you like to be experimental in the kitchen, we recommend trying this roasted green beans recipe.

We are huge fans of green beans, especially when paired with the many delicious variations of meatballs. Simply put, green beans can go with just about any meatball flavor.
No matter if your meatballs are packing a tangy twist, a spicy punch, or an explosion of garlic and onion, green beans are the perfect sidekick.

They add a burst of freshness and some delightful crunch to the meal. They're also a breeze to whip up, incredibly adaptable, and practically effortless when you're trying to get a tasty meal on the table for your family.

Also, they're not just for everyday dinners; they'll shine alongside your holiday main dishes, too!
And have you tried green beans with spaghetti? Perfection!
5. Least Ingredients – Rice
Here's a no-fuss side dish for meatballs. All you need to do is boil some white rice, or brown if you prefer, and enjoy! Its neutral flavor and fluffy texture complement the bold, saucy goodness of meatballs, creating a harmonious and satisfying meal.
Try making some sweet and sour meatballs and experience the balance of the tangy and flavorful sauce with the rice. A perfect taste combination.
Are you making meatballs with marinara sauce this week? If so, you must make this Parmesan Polenta recipe to go alongside it.

Simple to make and satisfying with every mouthful, all you need are five ingredients:
Polenta
Parmesan cheese
Chicken broth
Milk
Butter
Together, these ingredients help create the perfect pairing for Marinara sauce.

If you want to try something different, try replacing the Parmesan cheese with Pecorino Romano for a similar salty and savory flavor.
7. Best With Swedish Meatballs – Egg Noodles
Meatballs and noodles, a combination you didn't know you needed until now!

When you're making Swedish meatballs next, take a walk on the wild side and enjoy some egg noodles on the side. For the tastiest meal, slather the creamy sauce over the egg noodles.
The noodles absorb flavorful sauces, providing a wonderful contrast in texture and a neutral base for various meatball preparations. So, try them with other meatball sauces, and we're sure you and the family will not be disappointed.
If you're not a fan of Brussels sprouts, we think you will be after trying this recipe. We know – many Brussels sprouts recipes are bland and boring, but follow this recipe, and you can enjoy tender sprouts that blend perfectly with meatballs, especially Asian-inspired ones.
A little tip – To enhance the flavor of these roasted caramelized Brussels sprouts further, toss them in olive oil, season generously with salt and pepper, and add a touch of honey or balsamic vinegar for a sweet and tangy twist before roasting to perfection.
Mashed cauliflower pairs beautifully with meatballs thanks to its sumptuous creamy texture and mild flavor. It especially complements a rich marinara sauce perfectly.

For the best results, we recommend you steam or boil the cauliflower until tender, then mash it with butter and seasonings for a low-carb, savory side. Yummy!
This is the one you've all been waiting for – the mighty meatball sub! After all, don't most things taste better in a sandwich? We think so, especially meatballs covered in marinara sauce and melted cheese.
When making a meatball sub, make sure the bread you use is crispy and thick enough (we suggest Haggie rolls or baguettes) to support the juicy meatballs.

If not, you may have to clean up a mess afterward! Making BBQ meatballs? Turn them into sliders with some pickles and honey mustard. Just be prepared to want more!
Who can resist the charm of a Caesar salad? Caesar, despite its richness, brings a delightful touch of acidity and vibrancy that pairs wonderfully with some meatballs, adding a harmonious twist to your meal.
Are you in a rush? No worries, as whipping up a Caesar salad is a breeze, requiring only a little effort.

And if you create your own dressing, you'll truly elevate the experience!

To make a Caesar salad dressing, whisk together olive oil, mayonnaise, grated Parmesan cheese, minced garlic, Dijon mustard, lemon juice, Worcestershire sauce, and black pepper until well combined and creamy. Then, enjoy!
This one makes our bellies rumble! Lemon and garlic broccoli complements Hawaiian meatballs thanks to its zesty brightness and savory notes.

To prepare this side, make sure you steam the broccoli until tender; then, we like to sauté with minced garlic, lemon zest, and a dash of olive oil, finishing with a squeeze of fresh lemon juice for a burst of flavor.
Think of the movie Lady and The Tramp and the romantic scene where the two dogs eat spaghetti with meatballs. You can recreate this with your partner!

Spaghetti and meatballs are a truly classic combination that the whole family will love.

And, if you make too much, you can use the leftovers for the next few days and make a tasty bolognese sauce. Weeknight dinners are sorted!
Garlic bread goes with most foods, but it really shines when paired with meatballs.

This delicious duo works so well because the warm, garlicky bread complements the rich, saucy meatballs with a perfect blend of flavors and textures.
Add a burst of fresh, aromatic flavor to the buttery, garlicky goodness with some parsley, basil, or oregano. Simply stunning.
15. Best Contrast of Flavors – Spinach Salad
We finish today's list with one of our favorite meatball side dishes – a spinach salad. This salad recipe complements the meatballs excellently, with its vibrant, leafy greens providing a refreshing contrast to the richness of the meatballs.
The crisp texture and earthy flavor of spinach, combined with a tangy dressing (we recommend balsamic vinaigrette), create a balanced and hugely satisfying combination that enhances your overall dining experience.
Further reading: Take a look at our favorite Italian vegetable side dishes
In Summary
Deciding what to eat every day can be a chore; deciding what to have as sides can be even harder. But, when it comes to meatball Mondays, there are so many sides you can choose from.

From healthy salads to cheesy subs, the choice is yours. Enjoy!
Hungry for more? We have some delicious Italian sides for you here.
15 Great Meatball Side Dishes
Course: Other Recipes
Directions
Choose the tastiest recipe from above
Collect your ingredients
Prepare your side dish
Serve with meatballs.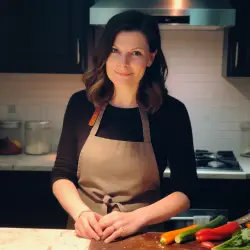 Latest posts by Barbara Hunt
(see all)