Tacos, enchiladas, quesadillas, burritos – all of these Mexican dishes hit the spot on their own. After all, Mexican cuisine has some of the most vibrant dishes in the world.
But if you love Mexican food as much as we do, no Mexican main dish is complete without an authentic Mexican side dish served with it.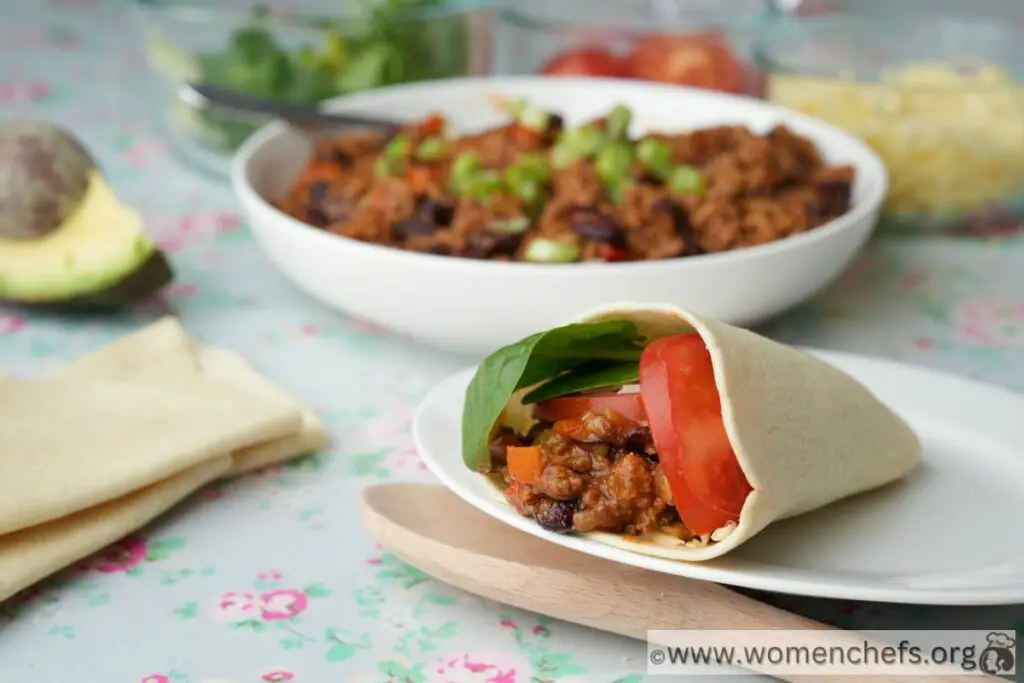 Or several.
Mexican food is just that good.
These 15 great Mexican side dishes are our personal favorites. So if you're craving a Mexican feast with flavors that will dance off your tongue, try these today!
Traditional Mexican Side Dishes
Keep your Mexican night on theme with these super traditional Mexican sides!
Salsa Fresca, also called pico de gallo, is a unique variation of traditional salsa due to how all ingredients are diced instead of blended. The result is a chunky salsa with more texture and visual appeal, perfect if you want to impress guests.
The key to this recipe is hand-chopping all the ingredients and letting the mixture marinate for at least 15 minutes before serving.
Arroz Mexicano (Mexican rice) is a staple Mexican side, so this list wouldn't be complete without it. The best thing about Mexican rice is that it's quick and easy to make and perfect with any Mexican or non-Mexican dish!
This Mexican rice recipe packs in the flavor with whole cumin, onion, garlic, fresh tomatoes, and chicken bouillon. You can also use brown rice instead of white rice – just add more water and let it simmer for longer.
Frijoles refritos (Mexican refried beans) is another Mexican side dish that won't disappoint. What we love about this recipe is that it's authentic – just make sure to use dried beans instead of canned beans for the best results.
You can use pinto beans or black beans. But something worth mentioning is that black beans create frijoles negros, offering a richer but less creamy taste. Either way, this recipe is worth trying!
Craving a side dish that's sweet and comforting? Sopa de Fideo is a Mexican noodle soup that hits all the right spots. And all you need are pasta, tomato sauce, cheese, salt, and pepper for the finishing touch.
What's also great about Sopa de Fideo is that it's versatile; you can experiment with broth and stock cubes for different flavors, add vegetables, and even increase the heat with chili powder or jalapenos.
If you love seafood, ceviche is a popular Latin American dish that combines fresh (raw) fish with different flavorings, including cilantro, chili, and onion. It's light and super healthy, ideal as a side dish, appetizer, or topping.
This ceviche recipe is our go-to, as it's authentic and loaded with flavor! You can use sea bass, tuna, kingfish, or any sashimi-grade fish that can be eaten raw. What's more, it only takes 15 minutes to make.
Quick And Easy Mexican Side Dishes
Our favorite easy Mexican side dishes are ideal if you need to whip up something quickly!
Guacamole is a must-have side dish whenever Mexican food is present. It complements any Mexican staple, from nachos to tacos, and also many dishes that are not Mexican!
What makes this classic guacamole recipe our favorite is how it's so simple but big on flavor. Alongside avocados, you'll need white onion, lime juice, Kosher salt, serrano chile, and fresh cilantro leaves.
If you're not the biggest fan of coleslaw, Mexican coleslaw will change your mind – especially this recipe, which tastes as good as it looks. It's vegetable-packed, creamy, and zesty, which also makes it an ideal summer side dish.
With a total preparation time of 15 minutes, this Mexican coleslaw recipe is quick to whip up and great for sharing. It simply involves combining the vegetables, combining the sauce, then stirring the two mixtures together. Easy!
Totopos (corn tortilla chips) are the best Mexican side dish if you love food that you can dip and experiment with when it comes to flavor. We're talking staple Mexican sauces, refried beans, and even the Mexican coleslaw listed above.
Crunchy, crispy, and about as versatile as Mexican side dishes come, this totopos recipe is definitely worth it as it takes just 15 minutes to make using only three ingredients: salt, oil, and your choice of corn tortillas.
Jicama (Mexican turnip) has a nutty and sweet flavor profile. Because of that, it's a versatile vegetable that works well in a host of recipes. Salad is no exception, and this jicama salad recipe is the perfect reason to taste jicama if you're yet to try it!
This jicama salad combines jicama with mango, cucumber, and red bell pepper. So it's light, refreshing, and healthy, perfect if you want something low in calories, gluten-free and vegetarian.
Fun fact: jicama can be used to make fries. Jicama fries look as good as French fries but are much healthier. And while making your own fries might seem time-consuming, these jicama fries take just 15 minutes to prepare.
Alongside raw jicama, the ingredients you'll need for this recipe include olive oil, kosher salt, ground black pepper, garlic powder, and smoked paprika to season. And yes – you can bake the jicama fries to be just as crispy as regular fries!
Fun Mexican Side Dishes
Looking to impress? Try one of these fun Mexican side dishes!
Nopales (prickly pear cactus) are a staple vegetable in Mexico with a citrusy flavor. And don't worry – the spines are removed before eating! Nopales are also as crunchy as they are citrusy, which is one reason why they're so popular in Mexico.
Nopales a la Mexicana is a prickly pear cactus prepared Mexican-style. It's great on its own, thanks to its unique blend of flavors, but you can also serve it with tortilla chips for extra crunch.
Chili Relleno is another unique Mexican dish that will turn heads at any gathering or summer cookout. The main ingredient is poblano peppers, roasted and stuffed with cheese before being coated with egg batter. If it sounds like a fiesta of flavor, that's because it is.
You can't go wrong with this chili relleno recipe, as it's the most authentic one we've tried. There are a number of variations you can go for here, too, involving different types of cheese or a different stuffing altogether, such as picadillo or carnitas.
Try your chile rellenos with fish tacos – you won't be disappointed.
Tamales are just as fun to make as they are to eat. So, if you don't mind getting hands-on, tamales are worth the effort. This tamale recipe uses roasted pork for the filling, but you can also use fish, cheese, or vegetables – it's really up to you.
These tamales will take 3 hours and 30 minutes, but 30 minutes of that will go to prep time. After that, it takes two hours to cook the pork and then one hour to steam the tamales before removing the corn husks. So it's not as hard as it might look!
Elote is as much a tasty side dish as it is a popular Mexican street food. We love the combination of flavors this recipe uses, plus the crumbled queso fresco cheese that's spread over the corn using mayonnaise.
Need we say it? It tastes like heaven. And the best thing is that it's quick and easy: just 10 minutes to prepare and 5 minutes to cook for each serving. This Mexican side dish will go down a hit with tacos, enchiladas, and even quesadillas.
Speaking of quesadillas, here's a quesadilla recipe that we can't get enough of! No matter whether chicken, beef, turkey, or pork is used as the main filling, these quesadillas always come out perfect and oozing with vibrant Mexican flavor.
This is a quesadilla recipe for meat and veggie lovers alike, as you can replace the meat filling with vegetables or any vegan meat alternative. Make the classic guacamole recipe we listed earlier for the perfect quesadilla dip!
Final Thoughts
So there you have it: 15 great Mexican side dishes that you need to try ASAP. These Mexican side dishes are perfect with Mexican food, but that doesn't mean you can't serve them with more of your favorite main dishes!
Can't get enough Mexican food? We totally get it. Take a look at our favorite Mexican vegetable side dish recipes for more inspiration!
Frequently Asked Questions
What Are Some Of Mexico's Main Dishes?
Mexico's main dishes are diverse and include tacos, enchiladas, tamales, pozole, chiles rellenos, mole, ceviche, and birria. These dishes feature a wide range of flavors, ingredients, and cooking techniques, reflecting Mexico's rich culinary heritage.

What's A Good Side Dish For Tacos?
Like most Mexican dishes, tacos are versatile! Just a few good side dishes that you can serve with tacos include salsa, pico de gallo, guacamole, grilled vegetables, Mexican rice, Mexican street corn, and even nachos.
15 Great Mexican Side Dishes To Elevate Your Meal
Course: Other Recipes
Directions
Select a recipe from above
Collect your ingredients
Prepare your side dish
Enjoy with your Mexican main.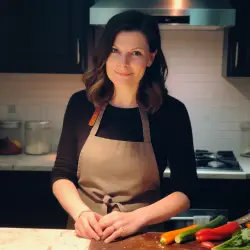 Latest posts by Barbara Hunt
(see all)