Fish is a wonderfully versatile protein that pairs well with a range of flavors and textures.
However, choosing the right side dish can elevate a simple fish meal to a culinary experience.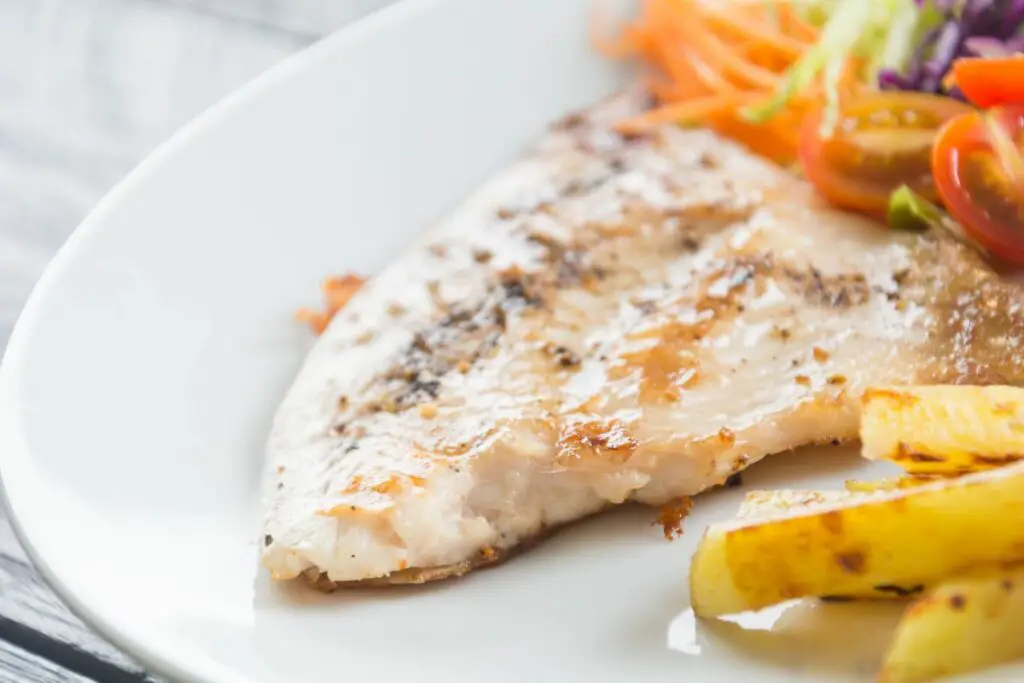 From classic options like steamed vegetables to more exotic choices like saffron-infused rice, here are some side dishes that will not only complement your fish but also make it the star of the meal.
Let's dig in.
Classic, Easy Fish Side Dishes
Sometimes, the simple dishes are the best. Whether that's garlicky mash, or a slice of garlic bread, we have some recipes to tempt your taste buds.
The best thing is, these recipes are really quick and easy to make.
A classic comfort food, garlic mashed potatoes offer the creamy texture and rich flavor that can balance out the lightness of most fish recipes, especially those with strong flavors like salmon or tuna.
Infused with garlic, these mashed potatoes are a timeless favorite that will please most diners.
For super fluffy mash, we recommend using russet potatoes.
For something hearty, garlic bread serves as a robust side that can absorb flavors and sauces from your fish dish, especially stews or dishes with a lot of added sauce.
Plus, it's a comfort food that never fails.
And, whether you want crispy or soft garlic bread, this recipe will give you exactly what you want.
Roasted to perfection, these potatoes are marinated in a zesty blend of lemon juice, olive oil, and garlic, then sprinkled with oregano for an authentic Greek touch.
The tangy and garlicky flavors are an excellent counterpoint to fish dishes, especially those cooked in mild or creamy sauces.
This side dish can bring a burst of Mediterranean flair to your seafood feast, making it both well-rounded and vibrant.
Simple And Sophisticated Fish Side Dishes
If you want a side that will really add some flair to your dish, we've got some delicious ideas:
For a touch of elegance, saffron rice offers a delicate, aromatic experience that pairs beautifully with richer fish like swordfish or mahi-mahi.
This exotic, yet simple side elevates the dining experience with its unique color and flavor profile without overpowering the fish.
A quick and easy option, Mediterranean couscous is infused with olive oil, lemon, and herbs.
Its lightness pairs well with most fish, offering a touch of exotic flavors without overpowering the main course.
Packed with tomatoes, green onions, and red bell peppers, this couscous is hearty and delicious.
For a luxurious dining experience, a classic and creamy risotto loaded with Parmesan can make your fish dish truly unforgettable.
To level up your risotto, consider adding a touch of seafood like shrimp or scallops.
Risotto dishes are perfect for fancy dinner parties or a romantic evening.
Full Of Fish Side Dishes
It's fins all round as we dive into some of the most delicious fish side dishes you can create:
This small yet flavorful dish features smoked salmon atop a piece of toasted baguette paired with cream cheese, capers, and dill.
It complements lighter fish dishes by offering a contrasting texture and a touch of smokiness.
A cold tuna salad made with quality canned tuna, mixed with mayonnaise, celery, and spices can be a delightful addition.
It offers a different take on seafood and works especially well for summer meals with grilled fish.
Why not serve it at your next barbecue?
Lightly battered and fried, calamari rings offer a crunchy side dish that can lighten up a meal featuring a heavier, oilier fish.
These are often served as a starter, but they work really well as a fish side dish too.
You can serve with a dipping sauce, such as aioli or marinara, to complete the dish.
Take the traditional garlic bread a notch higher by adding a layer of anchovy paste or whole anchovies.
The salty, umami-rich flavor of the anchovies brings out the sweetness in many fish dishes.
This isn't a recipe that will be for everyone, but we think it's delicious.
Salads And Slaws
Salads and slaws work perfectly with fish and are ideal if you don't want a side that's too heavy or is going to overwhelm your main.
They work for all the seasons, and complement different types of fish well.
A tangy and sweet coleslaw offers both crunch and creaminess, making it an excellent pair for fried or grilled fish.
It's a side that adds an exciting contrast in textures. Plus, there's nothing quite like a homemade coleslaw.
It's not a particularly filling side, so it usually works best when paired with another option.
Combining the freshness of basil, the tanginess of tomatoes, and the richness of mozzarella, a Caprese salad offers a delightful contrast to the more delicate flavors of white fish, making it an excellent summer side dish.
This Italian-inspired delight is a real crowd pleaser.
For a healthier option, a herbed quinoa salad offers a protein-packed side dish that is both light and satisfying.
The medley of fresh herbs adds layers of flavor that work well with any type of fish, be it grilled, baked, or fried.
And, as a super healthy side, you can enjoy a good portion.
A simple yet effective choice, this German cucumber dill salad (or Gurkensalat) offers a crunchy, hydrating component that goes well with fried or battered fish.
The red onion adds a delightful bite, and the dill creates an aromatic touch, harmonizing the flavors.
We love this as a summer side.
A classic Caesar salad with its tangy, creamy dressing and crunchy croutons offers a familiar yet sophisticated side dish.
Ideal for fried fish, it adds a different texture and rich flavors to the meal.
Veggie Fish Side Dishes
Veggies always pair well with fish, but you can elevate your vegetable sides by adding different herbs and spices. Here are some ideas for your next fish meal:
The slight bitterness of asparagus combined with a zesty lemon and garlic sauce creates a side dish that is both refreshing and flavorful.
Ideal for lighter fish like tilapia or cod, it adds color and complexity to your plate.
A quintessential American favorite, grilled corn on the cob brings smoky flavors that work especially well with grilled fish.
The sweetness of the corn kernels complements the natural flavors of fish like trout or catfish.
For a little more bite, add a little chili to your grilled corn.
We know not everyone is a fan of sprouts, but this recipe might just change your mind.
Caramelized on the outside and tender on the inside, roasted Brussels sprouts offer a nutty, slightly bitter counterpoint to fish dishes, particularly those with fatty profiles like salmon.
Green beans are a classic accompaniment for fish.
Bright and crisp, steamed green beans topped with sliced almonds offer a low-carb, nutritious side dish.
The almonds add a crunch that works well with softer fish textures.
A touch of lemon juice helps to bring out all the flavors of this dish.
Cooked to tender perfection and glazed with a balsamic reduction, these carrots offer a sweet and tart side dish that can balance the flavors of spicier fish dishes or those with strong marinades.
Pair with another vegetable, like green beans or roasted asparagus, if you want to create a more filling meal.
In Summary
From classics to contemporary twists, these side dishes are designed to elevate your fish meals to the next level.
We've included filling sides like mash and light salads, so there's something for everyone.
We recommend choosing your side dish based on the flavor profile of your fish to create a well-rounded, delicious dining experience.
Ready for more? Take a look at these fish dishes from Ina Garten.
Frequently Asked Questions
What veg is good with fish?
Steamed asparagus, sautéed spinach, and roasted Brussels sprouts are all excellent vegetable sides that pair well with various fish dishes.
What should not be eaten with fish?
It's generally advised to avoid consuming dairy-based sauces or drinks like milk with fish, as the combination is thought by some to clash and could possibly upset the stomach for those with sensitivities.
What to serve with white fish?
A light side like jasmine rice or a cucumber salad complements the delicate flavors of white fish such as tilapia or cod.
What to serve with baked fish?
Roasted vegetables or a quinoa salad can be a healthy and flavorful accompaniment to baked fish dishes.
What to serve with breaded cod?
Since breaded cod is typically on the heavier side, a lighter accompaniment like coleslaw or a mixed greens salad can balance out the meal.
What side dish goes with salmon?
Mashed potatoes or a creamy dill sauce are often served with salmon to complement its rich, fatty profile.
20 Incredible Fish Side Dishes To Make At Home
Course: Other Recipes
Directions
Choose a side from above
Collect your ingredients
Make your side dish
Enjoy with grilled fish.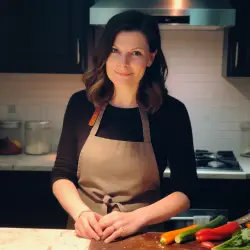 Latest posts by Barbara Hunt
(see all)