We absolutely love a good fish meal, but sometimes it can be difficult to keep things varied. Sure, a salmon salad is nice and all, but if you're just making the same salmon salad every other week, you just start to get bored of it.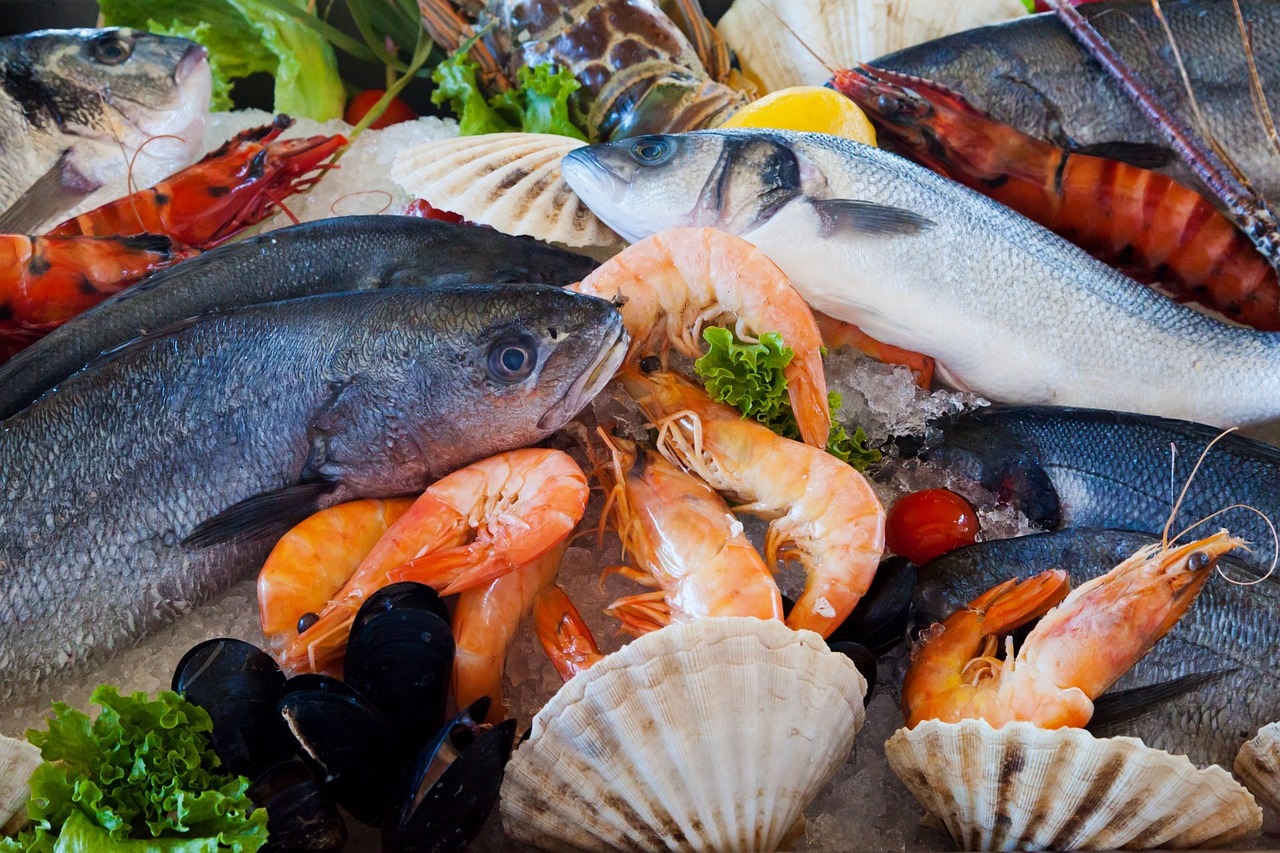 Luckily, we have compiled our very favorite interesting fish recipes that you can make right now. These dishes vary from great family meals for school nights, to classy date-night meals to impress. 
Whatever your taste buds desire, you can find it here!
We're going to start this list with an easy lemon butter fish recipe. We think that lemon is one of the best flavor combinations that you can pair with fish, so it's no wonder that we love this recipe. 
Something that we love about this recipe is the fact that it comes together in just 20 minutes, but unlike a lot of other meals that don't take very much time, this dinner is filling and nutritious. 
For this recipe, the author suggests using cod, however, you could use any other white fish that you prefer. 
A top contender for pairing fish with lemon would be pairing fish with chili. This Chili lime fish recipe is refreshing and sweet but also includes that kick of spice that makes chilis so popular. 
Something that we love about this recipe is that it is based on a traditional Thai street food recipe known as pla tort sahm rot. We love the authentic flavors found within this dish. 
What makes this recipe the very best fish recipe? It takes very little time, it's easy for all skill levels and is a fantastic recipe to start with if you find yourself often intimidated by making fish meals. 
We love how this recipe fits a whole selection of people, including those on a keto or low-carb diet, making it a great healthy meal for weeknights, or as a special dinner when you're trying to impress someone. 
If you prefer your fish with a bit of crunch, then you need to check out this next recipe. Coated in a mouthwatering combination of breadcrumbs, minced shallots, garlic, parsley, and butter, these breaded fish fillets are sure to be as much of a hit on date night as they are on busy weekday nights. 
Something that we love about this recipe is how easily this whole meal comes together, and the fact that it's prepared in under an hour.
Want to bring a taste of the Caribbean into your home? Then look no further than these incredible Jamaican jerk fish fillets. If you have a well-stocked spice rack, you'll be able to make this simple but effective Jamaican jerk seasoning with ease and keep it stored for whenever you want to add a kick to your meals. 
Serve this fish up with some Jamaican rice and coleslaw and you'll have a dish that transports you right to an island paradise. 
Moving across the ocean now, we're looking at a Mediterranean fish meal now. This recipe comes straight from the shores of Egypt, and we love it because it comes together very easily, and in just one skillet – that means less washing up, which is always a bonus! 
This meal is cooked in a shakshuka style, which you might recognize as a North-African breakfast. However, shakshuka is a style, rather than a dish, and involves cooking everything in the same skillet and letting it bake that way. 
For a meal with more of a kick and a pop of spice, check out this next recipe for Cajun spiced fish with tomatoes. Though this author uses flounder for her dish, she makes it clear that you can use any kind of white fish fillet. So if you prefer cod or can find haddock easier at the store, then those are fine too. 
This next recipe is another spicy meal, this one involving braising the fish. Though the method might feel intimidating if you've never braised anything before, it's definitely worth getting to grips with, as this cooking style will result in tender, evenly-cooked fish every time. 
Serve this meal up on a bed of fluffy couscous and you're good to go! 
If you'd like a taste of Asian cuisine, then you can't go wrong with this Ginger soy halibut recipe. Though a traditional Chinese dish would usually serve the fish whole (particularly around Chinese new year, as fish are auspicious and a symbol of luck), not everyone likes to look a fish in the eyes when they eat it. T
hat's why this author has developed this Chinese meal with halibut fillets instead. If you can't get halibut, cod or turbot are a great substitute. 
Sticking with Chinese dishes for now, this next meal is a traditional but effortless recipe that you might find being served at a Chinese wedding. 
Though this dish is best prepared in a steamer or wok, if you don't have either of those then there are still other ways that you can create a steaming setup. Something that we love about this recipe is how accessible it is to all kinds of kitchen setups. 
For the last few recipes, we're going to look at some dishes from celebrity chefs, kicking off with Paula Deen's beer-battered fish and chips. If you think we'd forgotten about good old battered fish and chips – a quintessentially British meal – then you'd be wrong. 
Learning to fry fish might sound daunting, but if you have the right equipment (this recipe calls for a Dutch oven) you'll get the hang of it in no time. 
Another Paula Deen recipe, this time with recipes that you'd be far more likely to find in the American South. If you've ever been to Georgia, you'll probably have been offered a fish fry at some point. 
This meal is great for big parties or family gatherings, and is best enjoyed in a casual manner – think a big table outdoors with bowls of fresh summer vegetables, coleslaw, and hush puppies.
Moving on to Ina Garten and away from the fryer, we have this delicious mustard-roasted fish. For this dish, Ina suggests using red snapper, however, anything similar, like a grouper, sea bass, or tilapia are going to work just as well. 
Something that we love about this recipe (and a lot of fish recipes for that matter) is how quickly everything comes together. In the time that it takes to cook some vegetables and rice, your fish will be perfectly cooked and ready to serve – you can have a whole fish dinner on the table in less than half an hour!
Our next Ina Garten recipe called for baked cod with garlic and herb ritz – already we know that this is going to be one mouthwatering meal. 
We love recipes that make use of easy-to-find ingredients like flavored crackers, because it takes an element of complexity out of the meal, and means that you can always ensure that you're going to be able to get the same flavor each time you make the meal. 
The final recipe we're going to look at today is this Rachael Ray oven-roasted cod that has been crusted with herbs. 
We love anything served in a casserole dish because you know that all the ingredients have had time to get to know each other and combine beautifully. This recipe is no exception. 
Just coat your fish, then pop them in a casserole dish or dutch oven for 20 minutes whilst you roast some veg and you'll have a truly satisfying meal. 
Conclusion
If you've never experimented with different fish dishes, you need to try out some of these meals. There's something here for absolutely everyone, no matter your fish preferences or budget. 
Frequently Asked Questions
What Sides Go Well With Fish?
You can't go wrong with roasted potatoes or carrots, or other root veg like that. However, we also love peas, broccoli, and mushrooms with our fish as well. It really depends on what seasonings and types of fish you've used for your meal.
What Is The Best Fish To Cook And Eat?
Salmon is definitely the popular choice – it's full of omega-3 which adds great nutrients to your meal, plus it's pretty versatile. Other than that, you can go with cod and tuna, they're also very simple to cook but can be made to be amazing with easy seasoning.
15 Great Fish Recipes You Can Make Right Now
Course: Other Recipes, Recipes
Directions
Pick a recipe from above
Click the recipe name and visit the website
Collect the ingredients and the food
Enjoy – don't forget to leave a review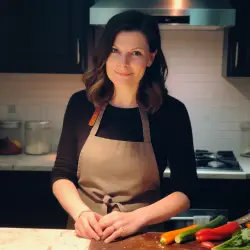 Latest posts by Barbara Hunt
(see all)