If you own a Dutch oven, then you know how versatile this cooking device is. There are so many different recipes that you can make that sometimes the options can feel a little overwhelming.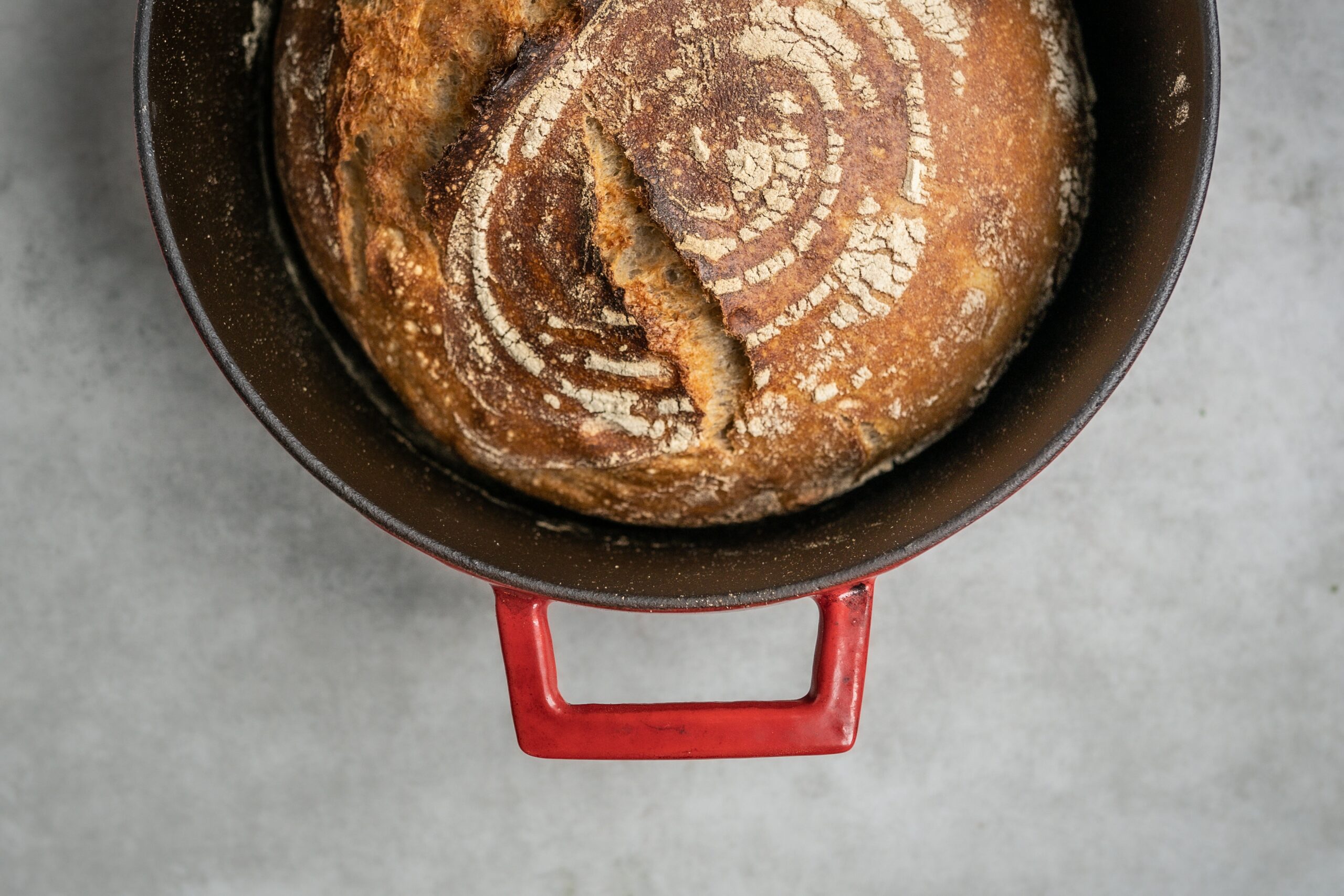 It seems as though every list of Dutch oven recipes just repeats the same stew and casserole dishes, which is one of the reasons that we have created this collection – in the hopes that we can share some new and exciting Dutch oven recipes to inspire new weeknight meals for you and your household. 
So without further ado, here are our 15 favorite easy Dutch oven recipes that everyone needs to know. 
Savory 
The first recipe that we're going to look at from this list is a creamy tortellini soup with the addition of sausages. Something that we love about this recipe is how warm and hearty it feels. 
This is the perfect recipe to signify the start of fall or winter. When soup season is upon us again, you'll be ready to whip out the Dutch oven and get started on this fantastic recipe. 
Speaking of hearty, warming recipes, you can't beat a good beef stew, and our favorite way to make this dish is in a Dutch oven and left to simmer for hours. 
That way all of the flavors get to meet and incorporate themselves into the beef. 
This recipe is fantastic if you want to make a meal at the start of the week and still have leftovers for a few days. Our favorite thing about a meal like this is the fact that the longer you leave it, the better it tastes. 
Moving past the stuffy winter meals, we have this delicious recipe for cheesy broccoli and rice. This meal is great either as a main meal or it also works as a side dish for a larger meal. 
Although you could use canned products, you can't beat how much better this meal is if you're able to use fresh produce. 
One of our favorite things to make in a Dutch oven is a pie, and this chicken pot pie is an absolute classic! 
In contrast to the previous recipe, we recommend using frozen veggies, pre-made puff pastry, and a store-bought rotisserie chicken if you want to make this meal super easy whilst still being super impressive. 
The thing that we love about this recipe is how quickly it all comes together because of the shortcuts used. If you want to serve something nutritious and filling on a busy weekday night, then this could be the perfect recipe for you. 
Speaking of nutritious and filling, this next recipe is probably one of our favorites on this list because of how flavorful and satisfying it is. 
Enchiladas are a great dish to keep on your menu, and they're a fan favorite in our house. 
The use of a Dutch oven in this recipe ensures that the meat is cooked evenly throughout and that the cheese melts perfectly on every enchilada. 
Baked Ziti is another recipe that is a staple in a lot of households, and this has to be one of the best ones out there. 
The hearty, one-pot meal comes together super quickly, and once you have the basics of the recipe down, you can add your own toppings and additions to make the recipe truly your own. 
For example, this recipe calls for sausage and basil, but you could very easily make it vegetarian by including mushrooms or olives instead. 
We love making chili in the Dutch oven for all of the reasons we've already given: the appliance ensures that everything gets cooked evenly, and allows the flavors to get to know one another. 
We also love that everything can be done in the same pot, which for chili, makes a big difference in the amount of dishes that you have to do once you're done. 
Sometimes you just need to cook a whole chicken. Whether this is for a special occasion like Thanksgiving or a simple Sunday meal, one of our favorite ways to cook a whole chicken with stuffing and broth is in a Dutch oven. 
We love the combination of vegetables and herbs that this author uses – this could be one of the nicest roast chicken recipes online!
Sweet
We're going to move on now to a peach cobbler – an absolute classic of American cuisine. We must make this recipe every single time it's peach season, and we hope that you give it a try as well! 
Get the best-looking peaches you can find (canned is also okay if that's what's available to you), and put together a simple crust recipe and you have one of the best desserts out there. Top with vanilla ice cream and you'll be just as sad as us once peach season comes to an end. 
But don't fret! Once the peach season is over, then comes another fantastic time for produce – pumpkin season! 
Nothing screams fall quite like a pumpkin pie, and this Dutch oven pumpkin pie cake is usually the first thing I make as soon as pumpkins are available for purchase. 
Our favorite thing about this recipe is the inclusion of pecans that you sprinkle throughout the pie – pecans and pumpkin were made for each other and any recipe that understands that is a favorite in our books. 
It's possible that cinnamon buns were the first dessert you made in your Dutch oven. There's just something so satisfying about watching them rise and fill up the entire dish, right? 
We love how evenly this recipe cooks and how perfect our cinnamon rolls come out every time we try it. 
This recipe uses canned cinnamon rolls, however, if you have a good recipe that you already use, you should absolutely substitute that in. 
Another great cinnamon option if you're not looking for something quite as sticky as cinnamon rolls is this sweet cinnamon bread. 
Our favorite thing about this recipe is that you don't need to use all of your energy in kneading the dough – this means that it's a lot more accessible for those trying to make the recipe with small children or just simply aren't able to knead the dough. 
Very similar to the peach cobbler, this strawberry and rhubarb crisp makes the most of those late-summer fruits you always end up with far too much of. 
Strawberries and rhubarb are among the easiest fruits that you can grow in your own garden, so if you have a patch, we highly recommend planting some of your own, if only so that you can make this amazing Dutch oven recipe every year with the freshest ingredients. 
If you're the kind of person who does a lot of camping, either out in the wilderness or just in your back garden, then you need to try out this s'mores dump cake the next time that you're out there. 
S'mores are a staple of campfires and camping, so the next time you decide to brave the wilderness, why not try out this twist on a classic dessert? 
The final recipe that we're going to look at is the Texas peach cobbler, different from the regular peach cobbler not just because it comes from Texas. 
What makes this recipe stand out is the beautifully woven crust and the fact that you're supposed to make it over a campfire for friends. We can't think of a better way to share this incredible dessert. 
Final Thoughts
A Dutch oven is an outstanding appliance that can simplify your cooking methods significantly. We love how it reduces both the time that it takes to create a meal and the amount of washing up that you have to do once the meal is over. 
We hope that you've found an interesting new meal or dessert to try out sometime! 
Frequently Asked Questions
What Is A Dutch Oven Made Out Of?
A Typical Dutch Oven will be made out of cast iron and then covered in enamel. This material allows them to get super hot whilst regulating the heat around the entire pot. This makes them great for boiling, searing, and even frying.
What Can I Use Instead Of A Dutch Oven?
A metal stock pot should work as a replacement for a Dutch oven, although it doesn't regulate the heat quite as well. So long as it is large and has high walls, it should be able to stand in for a Dutch Oven.
15 Simple Dutch Oven Recipes Everyone Needs To Know
Course: Other Recipes, Recipes
Directions
Pick a recipe from above
Click the recipe name and visit the website
Collect the ingredients and the food
Enjoy – don't forget to leave a review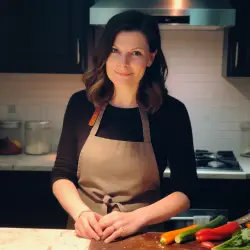 Latest posts by Barbara Hunt
(see all)