A pie is nothing without a decent crust.
You can have the best pie filling in the world, but if the crust isn't up to scratch, the whole pie is a flop.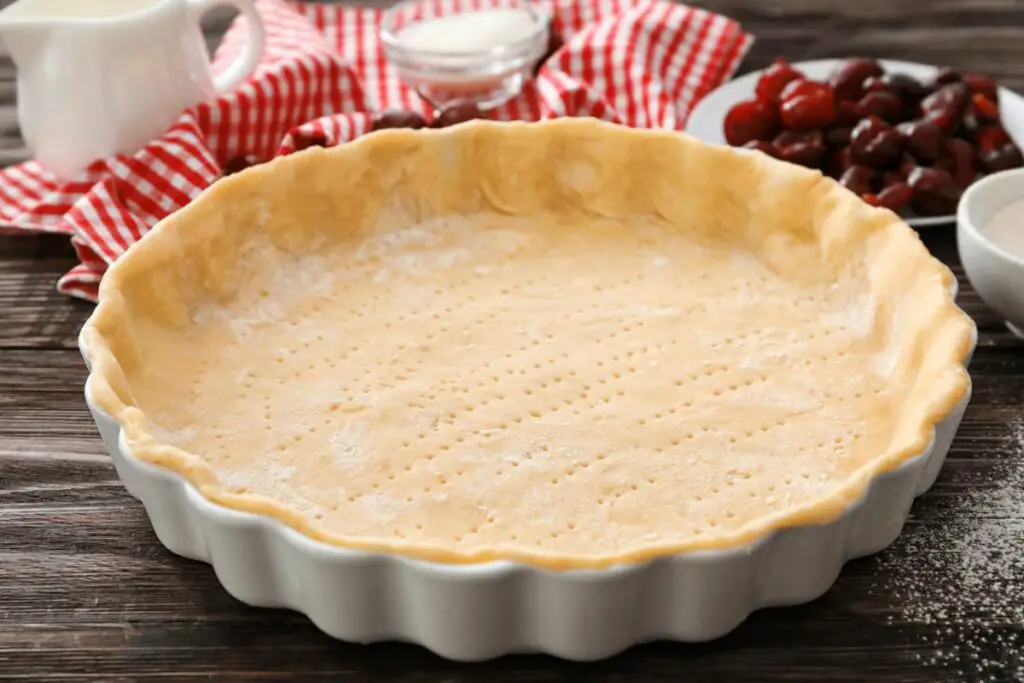 Lucky for you, we've shortlisted some of the best pie crust recipes from some fantastic chefs.
Keep reading to find your perfect pie crust recipe, and don't forget to check out our step-by-step guide to making pastry at home.
Grandmas make the best-ever pies, so we're starting with a recipe that brings happy childhood memories flooding back.
As kids, we loved watching our grandmothers, covered in flour, working away at a delicious pastry in the kitchen. And we loved getting involved in making pies too.
This pie crust holds a lot of nostalgia as it's exactly the type of crust we saw made time and time again as children.
To make this traditional, buttery pie crust, you'll need:
¼ teaspoon of salt
⅓ cup of shortening
1 ¼ cups of all-purpose flour; and
4-5 tablespoons of chilled water.
Up next, we've got a pie crust with a difference. This crust is made with coconut oil, making it perfect for vegans or anyone with a dairy intolerance.
If you're clean eating and have a real craving for pie, this crust is a great option as there are lots of healthy swaps. You can indulge without the guilt.
It goes without saying that if coconut isn't your bag, this isn't the recipe for you. But, if you do, keep reading.
To make this coconut oil pie crust at home, you'll need:
1 ¼ cups of whole wheat pastry flour
½ cup of coconut oil
½ teaspoon of sea salt
6 – 8 tablespoons of cold water; and
½ teaspoon of coconut sugar.
Ina Garten has an abundance of delicious pie fillings up her sleeve, but she's a dab hand at a pie crust too.
Her pie crust is pretty traditional, and the recipe results in a soft and crumbly crust that will melt in your mouth with every bite.
The Barefoot Contessa's pie crust recipe takes around 50 minutes to make and yields two 10-inch crusts.
To make this pie crust yourself, you'll need the following ingredients:
⅓ cup of cold Crisco vegetable shortening
1 ½ sticks of cold, unsalted butter
1 tablespoon of sugar
3 cups of all-purpose flour
1 teaspoon of kosher salt; and
½ cup of chilled water.
We would bet our bottom dollar that you haven't tried a pie crust made with yogurt before, but you're missing out. This recipe is irresistibly flaky.
If you've got a half-eaten pot of yogurt hanging around in your refrigerator, this can be a great way to use it up.
We urge you to give this pie crust a try – you'll need to allow plenty of chill time, so the pastry will take around two hours to complete.
To make this pie crust for yourself, you'll need:
1 teaspoon of granulated sugar
1 ¼ cup of all-purpose flour
⅕ teaspoon of baking powder
¼ teaspoon of salt
½ cup of cold or frozen unsalted butter
1 egg yolk; and
¼ cup of unflavored plain or Greek yogurt.
We're going back to the basics now with another traditional pie crust recipe, and this one is super easy to make, so it's great for beginners.
If you're going to make this flaky pie crust yourself, set aside around 20 minutes. You'll then need to allow about two hours for your pastry to chill.
You'll require the following ingredients for this easy pie crust:
2 tablespoons of sugar
2 ¾ cups of all-purpose flour
1 ½ teaspoons of kosher salt
6 tablespoons of chilled water; and
2 ½ sticks of unsalted butter.
If you want a pie crust that's packed with a little more flavor, why not try this chocolate pie crust recipe?
This is a great crust if you're making a pie filling packed with caramel or nutty flavors.
To make this buttery, chocolatey pie crust, you'll need:
¼ cup of cocoa powder
1 ¼ cup of all-purpose flour
¼ cup of granulated sugar
5 ounces of cold, unsalted butter
¼ round teaspoon of kosher salt; and
4-6 tablespoons of chilled water.
We have another vegan pie crust for you, and this one is also gluten-free.
To make this pie crust, you'll need:
1 ½ cups of fine almond flour
⅓ cup of tapioca starch
½ cup of brown or white rice flour
2 tablespoons of cane sugar
¼ tablespoon of sea salt; and
5 – 7 tablespoons of chilled water.
If you're in search of a buttery, flaky pie pastry that isn't overly complicated, give this one a try.
We love this pastry with a deep apple pie filling.
To make this at home, you'll need:
1 teaspoon of kosher salt
1 tablespoon of sugar
2 ½ cups of all-purpose flour
1 cup of unsalted butter; and
4- 8 tablespoons of chilled water.
Last on the list is our low-calorie pie crust – this is great if you're on a diet and need a dessert fix.
To make this pie crust yourself (which is also gluten-free and vegan), you'll need the following ingredients:
¼ cup of extra virgin olive oil
1 ½ cups of gluten-free rolled oats
2 teaspoons of coconut sugar; and
¼ teaspoon of salt.
How To Make Pie Crust: Step-By-Step
If you've never made a pie crust before, or you have, but you're a little rusty, we're here to help.
Follow our step-by-step guide to making the perfect pie crust:
Step One: Stir your dry ingredients (your flour, sugar, and salt) together in a bowl until they are well combined.
Step Two: Cut cold or frozen cubes of butter into your dry mixture and, with cool hands, blend the butter into the mixture by pinching it between your fingers. Alternatively, you can complete this step with a food processor.
Step Three: Now, add your chilled water. We recommend adding a little at a time and gently folding it into the mixture. Adding too much water will ruin your pastry dough completely.
Step Four: Carefully work your pastry into a ball of dough, but try not to handle it too much, and remember to keep your hands cold during the process.
Step Five: Flour your kitchen surface well and transfer your ball of dough onto it.
Step Six: Split your ball of dough in half and gently press each half into a flatter ball.
Step Seven: Wrap both halves of your dough in cling film and refrigerate for a minimum of 30 minutes, but for longer if possible.
Step Eight: After your pastry has finished chilling in the refrigerator, return it to your floured kitchen side.
Step Nine: Gently press the dough into a pancake shape and begin to roll with a rolling pin, starting at the center and working your way outwards. Gently turn the pastry as you do so to ensure an even roll.
Step Ten: Continue to roll your dough until it's around a quarter of an inch thick.
Step Eleven: Carefully transfer your pastry onto your rolling pin, ready to move it.
Step Twelve: Gently unroll your pastry over your pie plate and tuck the dough into the corners.
Step Thirteen: Using a knife, or a pair of scissors, carefully trim any excess pastry.
Step Fourteen: If your recipe requires you to blind-bake the pastry, now is the time to do it. If not, add your filling, top your pie, and bake.
In Summary
Making a good pie crust isn't easy, but the more you practice, the better you'll get.
Remember to avoid overworking your pastry, and try and keep your hand cool while you handle the dough.
We've listed a selection of excellent pastry crust recipes above. Now all you have to do is find the perfect filling, but we've got that covered too. Take a look at our favorite pie recipes here.
Frequently Asked Questions
What Is The Secret To A Good Pie Crust?
There are lots of top tips you can follow to help you make a good pie crust, but the single most important thing you can do is keep your crust cold.

It's important to work with chilled ingredients, and we recommend trying to keep your hands as cool as possible as you work with them.

Avoid adding too much water to the mixture, as this can ruin your crust.

Before you roll your dough, allow it to chill in the refrigerator for at least 30 minutes, but longer if you can.
What Are The 5 Types Of Pie Crust?
There are five main types of pie crust, these are:

– Shortcrust
– Flaky
– Puff
– Filo
– Choux
What Is The Difference Between Shortcrust Pastry And Pie Crust?
Your pie crust can be made from different types of pastry, but most commonly, a pie crust is made from shortcrust or flaky pastry.

Shortcrust pastry is a crumbly, biscuit-like dough that is favored for pie-making.

And flaky pastry has a very distinctive texture.
Do You Need To Blind Bake Shortcrust Pastry For A Pie?
Generally speaking, a shortcrust pie base should be blind-baked before you add your pie filling. This is to prevent it from going soggy.
Should You Poke Holes In The Bottom Of Pie Crusts?
You will see some recipes require you to poke holes in the bottom of your pie crust, as this helps the steam to escape.

While this isn't necessary in every single case, it can be particularly helpful if you're working with a pie filling that doesn't have a lot of liquid.
Does Pie Dough Need To Be Kneaded?
No, when working with pie dough, it's important not to 'overwork' it. We only knead the dough for bread to help the gluten to stretch, but this isn't necessary with pie dough.
What Does Brushing Butter On Pie Crust Do?
Brushing butter (or egg wash) on top of your pie crust helps it to develop a delicious golden finish and a lovely shine.
9 Great Pie Crust Recipes You Can Make Right Now
Course: Cookbooks
Directions
Choose a pie crust recipe from above
Gather your ingredients
Prepare your pie crust
Choose a delicious filling.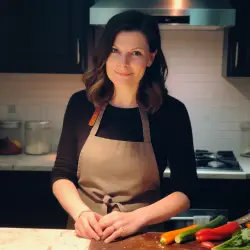 Latest posts by Barbara Hunt
(see all)