Summertime heralds the season of cookouts, barbecues, cold beers, and spending quality time outdoors.
But while the star of these events often revolves around the grill with its delicious hamburgers and sausages, the true unsung heroes are the side dishes that accompany our favorite barbecued meats and veggies.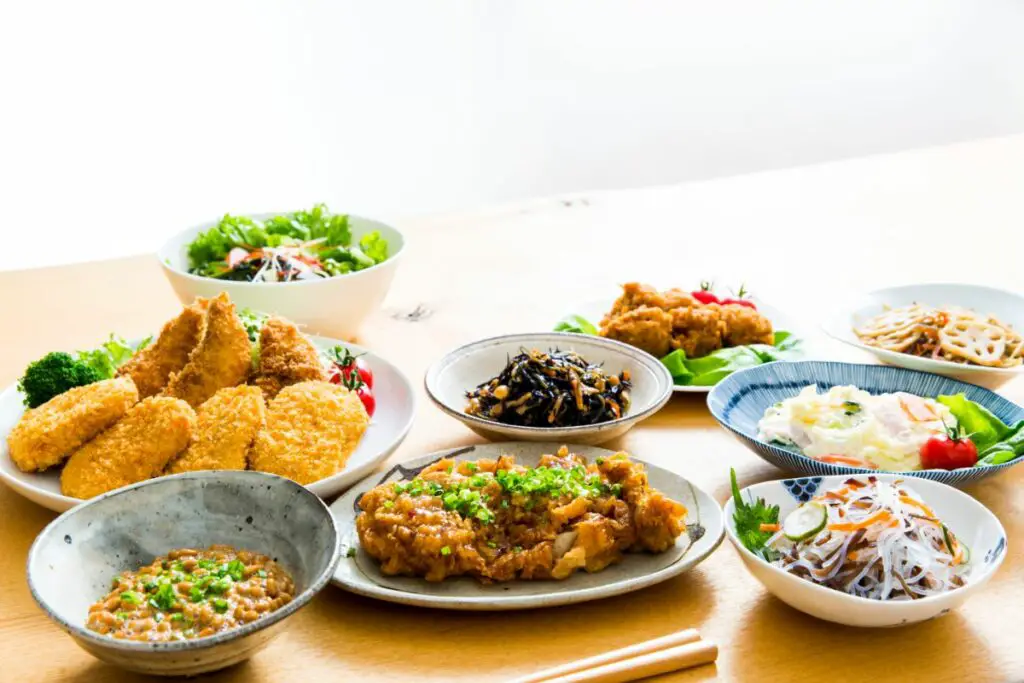 We love a good barbecue and spend plenty of time musing over the best cookout side dishes to impress our guests.
If you've been doing the same, let us save you some time – dive into this list of our favorite side dishes that will make your next cookout the talk of the town.
It's not a cookout without corn, but why not give your corn on the cob a zesty twist?
Grill them to perfection and slather them with a mix of melted butter, fresh lime juice, chopped cilantro, and a dash of chili powder to taste for that extra kick.
Flavor Profile: Smoky corn harmonizes with zesty butter for an earthy-tangy combo.
Our Top Tip: When grilling, turn the corn occasionally for even charring.
Pairing: Great with grilled chicken or beef skewers.
Potato salad is a cookout side dish staple, but we like to swap out the traditional potato for its sweet counterpart.
Tossed with a light honey-mustard dressing, creamy feta, and dried cranberries, it's both healthy and flavorful.
This sweet potato recipe is a must-try!
Flavor Profile: A medley of sweet, savory, and nutty.
Our Top Tip: Roast sweet potatoes a day ahead for a chilled salad.
Pairing: Pairs beautifully with smoked ribs or BBQ pulled pork.
This is a creamy, smoky, and utterly irresistible rendition of the beloved classic.
Incorporate smoked Gouda for a depth of flavor that's unforgettable.
Flavor Profile: Creamy richness meets smoky undertones.
Our Top Tip: For an extra crust, broil the top for 3 minutes.
Pairing: Ideal alongside BBQ brisket or grilled sausages.
This refreshing salad combines juicy watermelon cubes, crumbled feta, and fresh mint. We also like to add a sprinkle of black olives.
Drizzle with light olive oil and balsamic reduction for a tangy touch.
Flavor Profile: Sweet juiciness of watermelon juxtaposed with the salty creaminess of feta.
Our Top Tip: Add fresh mint leaves for a refreshing twist.
Pairing: A light and refreshing contrast to spicy BBQ dishes.
Quickly grill fresh green beans until slightly charred, then serve with a side of homemade garlic aioli for dipping.
The smoky, crunchy, and creamy combo is divine.
Flavor Profile: Slight bitterness meets creamy depth.
Our Top Tip: Blister beans quickly for maximum crunch.
Pairing: Perfect with grilled chicken or fish.
Transform Brussels sprouts by marinating them in olive oil, balsamic vinegar, and a drizzle of honey before grilling.
Trust us; the caramelization is out of this world.
Flavor Profile: Sweet outer char complements inherent bitterness.
Our Top Tip: Keep sprouts al dente for the best texture.
Pairing: A rich side for steak or lamb.
This tropical twist on the traditional coleslaw melds the sweetness of fresh pineapple with crunchy cabbage and a creamy dressing.
It's a delightful palate cleanser.
Flavor Profile: A mix of refreshing acidity and sweetness.
Our Top Tip: Use fresh pineapple for best results.
Pairing: A palate-cleanser for heavy BBQ dishes.
Do you want a cookout side dish to leave your guests talking?
Amp up your baked beans with a drizzle of maple syrup and crispy bacon bits.
The sweet and savory combination is utterly moreish.
Flavor Profile: Sweet and savory with smoky undertones.
Our Top Tip: Add a dash of smoked paprika for extra depth.
Pairing: The ideal accompaniment for grilled pork.
For a lighter side, mix cooked quinoa with bell peppers, zucchini, and red onion. We also like to add cherry tomatoes.
Toss with a lemon-herb vinaigrette for a healthful punch.
Flavor Profile: Nutty and earthy with a fresh herb kick.
Our Top Tip: Let the salad sit for an hour to enhance flavors.
Pairing: Complements grilled fish or chicken.
Spike your asparagus with chili and lime seasoning.
Grilling them brings out a smoky depth that's perfectly complemented by the zest of lime.
Flavor Profile: Bold, spicy, and zesty notes.
Our Top Tip: Grill over high heat for quick char marks.
Pairing: Great with grilled steaks or burgers.
Your veggie friends will really thank you for this side dish!
Roast your veggies until they're caramelized and soft, then toss in a salad with arugula, goat cheese, and a honey-balsamic dressing.
Flavor Profile: Earthy tones meet sweet notes.
Our Top Tip: Roast vegetables separately as they have different cooking times.
Pairing: Pairs well with roasted or grilled meats.
Give your cornbread a spicy, cheesy upgrade. Incorporate diced jalapeños and cheddar cheese into the batter for a side dish that packs a punch.
Flavor Profile: Warming heat contrasted by rich cheddar.
Our Top Tip: Use fresh jalapeños for the best flavor.
Pairing: Excellent with chili or hearty stews.
Marinate thinly sliced cucumbers in a mix of vinegar, sugar, and dill. Chill for a couple of hours, then serve as a cool and crunchy side.
Flavor Profile: Crisp and tangy palate cleanser.
Our Top Tip: Use a mandoline for uniformly thin cucumber slices.
Pairing: Complements spicy grilled dishes.
Toss cauliflower florets in your favorite BBQ sauce and roast until tender and slightly crispy.
They're a delicious vegetarian alternative to traditional BBQ meat.
Flavor Profile: Vegetarian BBQ delight packed with tang.
Our Top Tip: Air-fry for added crispiness.
Pairing: A contrast to meat-heavy BBQ or grilled tofu.
A fresh, fruity salsa that pairs wonderfully with grilled meats.
Dice ripe mangoes and avocados, then mix with chopped red onions, cilantro, lime juice, and a hint of chili for a touch of heat.
Flavor Profile: Tropical flavor explosion.
Our Top Tip: Toss avocados in lime juice to prevent browning.
Pairing: Amazing atop grilled fish tacos or chicken.
A Mediterranean-inspired dish that melds the flavors of smoky peppers with tangy cheese.
Orzo, often mistaken for rice, serves as a delightful pasta base for this dish.
Orzo dishes make a great accompaniment for a barbecue.
Flavor Profile: Tangy goat cheese meets the sweet and smoky allure of roasted red peppers, all harmonized by the nutty essence of orzo.
Our Top Tip: For added depth, roast your own peppers over an open flame until the skin blisters. Then peel, deseed, and dice.
Pairing: Stands out alongside grilled lamb or beef steaks.
A revitalizing take on the classic potato salad, introducing the briskness of cucumber and the aromatic charm of dill.
Flavor Profile: The hearty familiarity of potato salad gets a refreshing upgrade with the crispness of cucumber and aromatic hints of dill.
Our Top Tip: For an extra touch of creaminess, blend in a spoonful of Greek yogurt with the dressing.
Pairing: Perfectly complements grilled salmon or other fatty fish.
Ditch the traditional creamy coleslaw for this zesty, spicy version. A fusion of lime and cilantro give it a fresh lift, while a hint of jalapeño provides a spicy kick.
Flavor Profile: Zesty and fresh, with a perfect balance of heat and tang.
Our Top Tip: To diffuse some of the jalapeño's heat, remove the seeds and veins before chopping.
Pairing: The ideal accompaniment for fish tacos or spicy BBQ ribs.
Elevate your zucchini with a sprinkle of Parmesan cheese and a hint of garlic.
Grilled to perfection, this dish is both smoky and savory, making it a crowd-pleaser.
Flavor Profile: Smoky undertones from the grill meet the rich, salty notes of Parmesan and the aromatic touch of garlic.
Our Top Tip: Slice the zucchini longitudinally to prevent them from falling through the grates on your grill.
Pairing: Perfectly complements grilled shrimp or a tender beef steak.
Finally, we are bringing you an absolute summer classic.
This salad is a refreshing, Mediterranean-inspired pasta dish that's both hearty and aromatic.
Combining sun-dried tomatoes with fresh basil and a light vinaigrette, this salad is a delightful fusion of flavors perfect for any BBQ.
Flavor Profile: The tangy and rich sun-dried tomatoes balance perfectly with the aromatic freshness of basil, tied together by a zesty vinaigrette.
Our Top Tip: Use a rotini or fusilli pasta to hold onto the dressing better, ensuring each bite is flavorful.
Pairing: This pasta salad shines alongside grilled chicken or seafood skewers.
In Summary
Every BBQ is an opportunity to embark on a culinary adventure, and with these side dishes, you're well on your way.
Plus, if you have vegan or veggies coming to your cookout, we've included loads of suitable side dishes that they can enjoy.
A common complaint when entertaining for vegans and veggies is that the options are boring, but that's certainly not the case with these cookout side dishes.
Remember, while the grill is usually what everyone is looking forward to, it's the ensemble of flavors from these accompaniments that make the meal unforgettable.
So, fire up that grill, lay out a spread of these incredible sides, and let the summer festivities begin!
20 Amazing Cookout Side Dishes To Elevate Your Next BBQ
Course: Other Recipes, Recipes
Directions
Choose a cookout side dish from above.
Gather your ingredients.
Make your dish.
Serve to your hungry guests.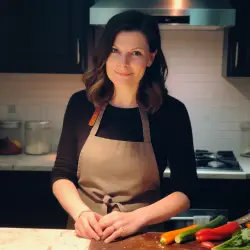 Latest posts by Barbara Hunt
(see all)