Seafood is not just limited to the main course; it also offers an array of delicious side dishes.
When you think of a hearty seafood meal, the mind often veers towards a delicious salmon steak or a serving of jumbo shrimp.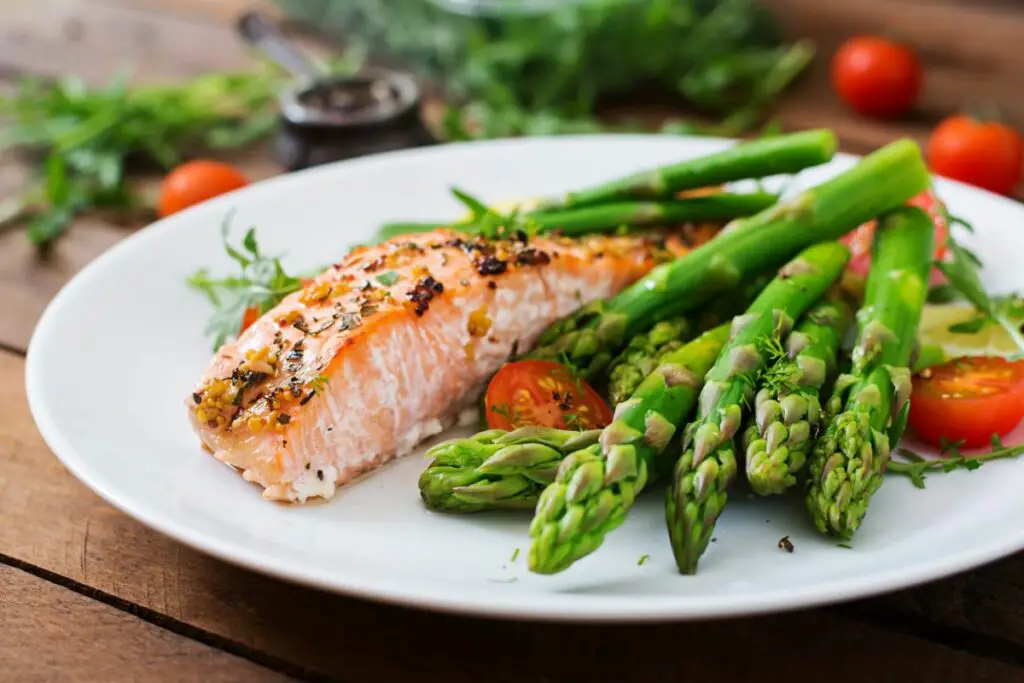 However, seafood side dishes provide the perfect complement to these entrees, elevating the overall dining experience.
This article will introduce you to some of the most delectable seafood side dishes that are both savory and sumptuous.
Let's dig in.
Italian-inspired Seafood Side Dishes
We're starting off with some Italian-inspired side dishes that are *chef's kiss*.
This refreshing seafood salad combines a mix of shrimp, squids, scallops, and clams with crisp vegetables like bell peppers and tomatoes.
Dressed in lemon and olive oil, this salad not only adds a splash of colors to your plate but also introduces a variety of textures and flavors that complement heavier seafood dishes.
Bruschetta, a classic Italian appetizer, can be enhanced with a seafood twist.
Opt for diced shrimp and crab meat, mix with tomatoes, red onions, garlic, basil, and a splash of lemon juice.
Serve this mixture on toasted slices of baguette to create a crispy, flavorful side dish.
Alternatively, serve this delight as a starter for a Mediterranean meal.
This dish holds its own as a main, but it can also be coupled with grilled fish as a tasty side.
A creamy risotto can be enhanced with the addition of seafood like shrimp, mussels, or squid.
The rich, buttery texture of the risotto combined with the seafood creates a sumptuous side dish.
Easy Salads
If you're looking for a light and tasty salad to complement your main, we have a selection you can choose from:
Often found in Japanese cuisine, seaweed salad is a refreshing and light side dish that complements almost any seafood main.
The unique texture of seaweed, combined with a dressing of sesame oil, soy sauce, and vinegar, offers a delightful contrast to heavier seafood dishes.
This refreshing salad combines the zing of cilantro and lime with creamy avocados and sautéed shrimp.
The contrast of flavors and textures makes it an ideal side dish, especially for spicy or robust seafood mains.
Another staple in many Asian cuisines, this salad consists of thinly sliced cucumbers and soaked seaweed mixed with a dressing of rice vinegar, sesame oil, and a touch of sugar.
Its lightness perfectly complements heavier seafood dishes.
Thinly sliced fennel bulbs mixed with orange segments and olive oil creates a fresh and slightly sweet salad.
The licorice note of the fennel contrasts beautifully with many seafood dishes.
We love the topping of cranberries, which really sets this side dish apart.
Roasted beets combined with creamy goat cheese, baby salad greens, and a balsamic reduction offer a rich and earthy side dish.
The addition of the maple-candied walnuts is truly exquisite.
The sweetness of the beets pairs particularly well with grilled or baked fish.
A fluffy couscous salad infused with orange and lemon and mixed with fresh herbs can be a bright and zesty addition to the plate.
We like to add walnuts to level up this side and serve it with salmon or shrimp.
Simple yet flavorful, thinly sliced cucumbers combined with a light dill and yogurt or sour cream dressing make for a refreshing side.
The coolness of the cucumber and tanginess of the dill dressing complements warmer or spicier seafood dishes.
Sumptuous Seafood Side Dishes

If you're looking for sides that are a little more filling than our previous recommendations, you'll love the below recipes:
While often considered a main course, crab cakes can also serve as a scrumptious side dish, especially when paired with a robust fish entrée.
Made from crab meat, breadcrumbs, and various seasonings, these cakes are lightly fried until they are golden brown.
Serve them with a tangy remoulade or aioli for an added kick.
A side of garlic lemon butter shrimp is the perfect accompaniment for a plate of grilled fish, but it also works beautifully as a starter to whet the appetite.
Shrimp sautéed in a rich garlic lemon butter sauce provides a burst of flavor that's both zesty and savory. It's a simple yet elegant side dish that can be prepared in a matter of minutes.
This dish takes the classic gratin and elevates it with the luxurious addition of lobster meat.
The earthy leeks, sautéed to perfection in unsalted butter and seasoned with fresh thyme, salt, and pepper, intertwine harmoniously with the tender, roughly chopped lobster chunks.
The thinly sliced Yukon gold potatoes provide a creamy yet structured base, which, when layered with the rich Mahón-Menorca semi-cured cheese, becomes a melty delight.
To bind these flavors and add a touch of indulgence, a drizzle of heavy cream is used.
This gratin, with its gourmet twist, transforms a traditional side dish into a centerpiece worthy of the most special occasions.
Portobello mushrooms are the perfect vessels for seafood fillings.
Combine minced shrimp, breadcrumbs, garlic, parsley, basil, and parmesan cheese to fill the mushrooms.
Once baked, they offer a juicy and savory bite-sized delight to serve alongside grilled fish.
Elevate your plain rice by adding sautéed shrimp or scallops.
Cook the seafood with garlic, lemon zest, and fresh herbs like parsley or cilantro. Mix this into the rice for a zesty and fragrant side dish.
And the bonus? You can make this using just one pot, so there's less to clean up afterward.
Mac and cheese is an all-time favorite side dish, but it's not the first thing that springs to mind to pair with seafood. That's about to change!
Add a touch of luxury to traditional mac and cheese by incorporating lobster meat with this recipe from Ina Garten.
The sweetness of the lobster combined with the creamy cheese sauce creates a side dish that's both comforting and gourmet.
Veggie Seafood Sides
If you love nothing more than fresh, crisp veggies that are cooked to perfection to accompany your fish, then we've got some ideas to make your mouth water.
Creamy and flavorful, garlic mashed potatoes offer a comforting accompaniment to seafood dishes.
The robust garlic flavor balances well with the delicate nature of many fish and shellfish dishes.
We love it paired with sea bass or salmon.
We love the versatility of green beans.
These bright and crisp green beans steamed to perfection and topped with toasted almonds offer a crunchy, fresh contrast to seafood.
A drizzle of lemon butter can elevate this dish further.
For a light and healthy side to complement your fish, give sautéed spinach a try.
The earthiness of spinach, combined with the punch of garlic, provides a grounding contrast to seafood dishes.
Its simplicity ensures it doesn't overpower the main course.
Plus, it's not too filling, so it leaves room for dessert!
This is a classic side dish that pairs well with many fillets of fish.
Combining vegetables like zucchini, bell peppers, cherry tomatoes, and red onions, roasted with olive oil, garlic, and Mediterranean herbs, can be a vibrant and flavorful side for seafood mains.
Asparagus is the perfect accompaniment to a wide variety of mains – we love it paired with meatballs, steak, and seafood.
Grilled to al dente perfection and sprinkled with grated parmesan, asparagus stalks become a smoky and savory side dish.
Their natural flavors work well with both fish and shellfish.
We love this pairing – tomatoes and fish bring a taste of the Mediterranean to your plate.
Hollowed tomatoes filled with a mixture of breadcrumbs, mixed herbs, and cheese, then baked until tender, offer a combination of textures that pairs excellently with seafood.
This creamy southern-inspired dish, with its subtle sweetness from the corn and the aromatic chives, can act as a soothing side, particularly when paired with spicier seafood dishes.
Brocolli is a classic accompaniment for salmon, but this side dish works well with other fillets of fish, too.
A dash of chili flakes provides a hint of heat to roasted broccoli, and a squeeze of lemon brightens the dish, making it a suitably delicious side.
In Summary
Choosing the right side dish can greatly enhance a seafood meal, striking a balance between the flavors of the ocean and the produce of the land.
Whether you're in the mood for the creaminess of mashed potatoes, the freshness of a cucumber salad, or the zestiness of citrus-infused couscous, there's a side dish to suit every seafood main.
By thoughtfully pairing your dishes, you can transform a simple seafood dinner into a gourmet experience.
24 Delicious Seafood Side Dishes
Course: Other Recipes
Directions
Choose a recipe from above
Gather your ingredients
Prep your side dish
Enjoy with a fillet of fish or shellfish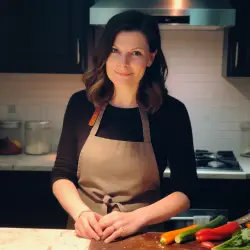 Latest posts by Barbara Hunt
(see all)