When the colder months start to draw in, it's a time of change, not only in the season but what we prepare in the kitchen.

Summer foods, like fruit salads and light, fresh dishes, step aside for more hearty treats, like pumpkin pies, stews, and, of course, soups.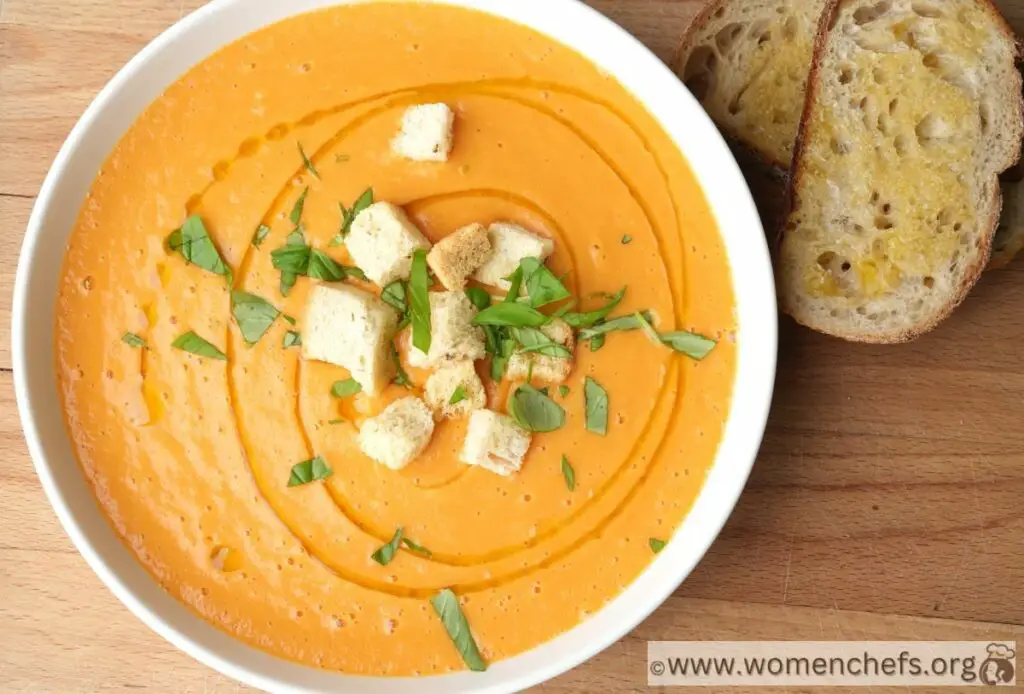 A bowl of soup is perfect for a wintry, chilly day. But, sometimes, it just isn't filling enough. This is when a tasty side dish can make all the difference.

Whether you're looking for veggie delights, something to satisfy the kid's fussy taste buds, or want a substantial meaty sidekick to your soup, we have something you'll love below.
Today, we have chosen our favorite 15 simple soup side dishes for you to try. From crusty bread to easy-to-make finger foods, we have you covered for this week's soup dishes.
We start with what could easily be our top favorite side dish for soup – a grilled cheese and avocado sandwich.

With its warm, gooey texture, this sandwich perfectly complements a soup's comforting nature.

The creamy avocado adds a refreshing contrast, something that can have a huge impact on any soup.
Grilled cheese and avocado sandwiches pair exceptionally well with tomato soup, as the soup's tangy richness complements the sandwich's creaminess.

Broccoli cheddar soup also tastes amazing with this sandwich recipe, offering a delightful blend of flavors and textures.
Vegetable soups don't always need a side, as the blend of vegetable flavors is often enough. However, any veggie soup will be enhanced with this cheddar French dip sandwich recipe.

With roast beef and cheddar cheese served on garlic bread, these sandwiches are a breeze to make and quick, too!
For non-meat eaters, you can make an au jus dipping sauce instead of using roast beef.

The melted cheddar cheese and savory sauce provide the same hearty, umami-rich experience as traditional roast beef, enhancing the overall soup and sandwich combo.

Try it, and your vegetable soups will never be the same again!
Enjoying a loaf of soft bread with a pillow-like texture alongside soup is one of life's great pleasures.

Make them into small milk bread buns, and you have a perfect small side to complement your soup dish.
These milk bread buns are ideal with creamy soups like clam chowder due to their soft, slightly sweet texture.

To serve, we recommend you lightly toast the buns and butter for a comforting pairing.

Here's a side that kids will surely enjoy; yes, even the fussiest of eaters!

Similar to grilled cheese sandwiches, these are bite-size twists on the classic favorite. Their small stature means they are perfect finger food treats, even on their own.
If you're in a hurry to make a quick side, this grilled cheese roll-up recipe is ideal.

Simply roll up the cheese in bread, pan-fry until golden brown, and serve hot. Then, enjoy the melted chewy goodness!
It's time to embrace the cozy vibes of chicken and rice soup by teaming it up with this hearty potato and green bean salad recipe.

Packed with different textures, it's got tender potatoes, crunchy beans, and crisp celery, all drenched in a yummy, creamy dill dressing.
This combo is a nostalgic and satisfying choice for a soup-and-salad lunch. For a picture-perfect pairing, we suggest you match it with a light zucchini soup.
Another bite-sized side for soup that will go down a treat with your family is this recipe for brie-leek tartlets.

Their creamy, cheesy filling and flaky crust combine effortlessly with a thick mushroom soup.
A favorite alternative of ours that you could try is goat cheese and caramelized onion tartlets.

When making, make sure you prebake the tartlet shells for extra crispness.
For your next get-together, big or small, we recommend serving soup with this pull-apart cheese bread.

In this simple pull-apart cheese bread recipe, vibrant green onion and parsley bits add a pop of pale green color to a delicious blend of garlic-infused cheddar and mozzarella cheese.

When melted over a loaf of bread, your guests will be clamoring for more!
Further reading: 7 Amazing Paula Deen Chicken Noodle Soup Recipes.
We're big fans of just about anything with sun-dried tomatoes, including this sun-dried tomato focaccia. And, yes, it is as tasty as it sounds! With the red onions, this focaccia has a unique, very inviting appearance and is perfect for any sophisticated meal.
Sun-dried tomato focaccia is especially tasty with tomato basil soup, complementing its flavors. To enhance the flavors even further, brush with olive oil and herbs before serving.
Crispy on the outside and wonderfully soft and chewy inside, these fried paneer cheese Pakora cubes are heavenly.

Like Indian Pakora-style cheese tots, they're particularly perfect with curried chicken soup.
You can serve them alongside or do what we like to do – pop them right into your soup bowl for an extra hearty treat.

And if you're savoring a vegetarian carrot soup, these bites are a fantastic companion, too!
If you're having a Mexican-themed food night, you have to try these vegetarian quesadillas. They are super easy to make and amazingly quick to prepare. Best of all, you can customize them as you wish.
You may as well go full-on Mexican and pair these quesadillas with a zesty Mexican tortilla soup. Ingredients like black beans, corn, and avocado complement the soup's flavors perfectly.
Looking to bulk up your protein intake? Well, this tomato and feta white bean salad is a must, with the beans packing a protein punch.

This salad pairs beautifully with tomato or minestrone soup, providing refreshing flavors and sumptuous textures. When preparing, try using fresh herbs, such as parsley, for added flavor.
Crouton tomato casserole is a classic side dish that gives any soup an Italian twist.

We especially love this casserole's crunchy texture, which blends perfectly with soups such as tomato bisque or vegetable soup.
If you want to add some extra nutrition to your side, consider using whole-grain croutons.

Also, preheat the casserole for extra crispy bites.
If you have a few hours to prepare a side dish, these ham and cheese pockets are worth every minute of waiting.

Even the fussiest of kids will love these bite-size pieces, with their soft, pillow-like dough, oozing, melted cheese, and savory ham.
Although small, these ham and cheese pockets are very filling, making them a great choice for lighter soups, such as creamy tomato basil soups.

For a vegetarian alternative, consider using smoked tofu or tempeh for a similar smoky flavor and texture to the ham.
Picture this – you've got these amazing vegan sweet potato fries, crispy and guilt-free.

Yes, they're good enough to eat on their own, but the real magic happens when you pair them with a creamy vegetable soup. Oh, and they're gluten-free!
If you're craving something heartier with a meaty soup, toss these crispy bites right into a chunky, creamy chicken soup for that perfect crunch.

Anyone else hungry? We are!
Need to rustle up a side dish in just ten minutes or so?

Try this tuna melt grilled cheese sandwich! Incredibly tasty with a satisfying crunch, all you need is a thick slice of brown bread, some tinned tuna, a cheese of your choice (we recommend cheddar), onion, and mayo.

Put it all together, and what do you have? A side dish that is good enough to be a main course!
These tuna melts pair exceptionally well with tomato soup. To enjoy best, dip bites of the sandwich into the soup for a delicious combo.
In Summary
Sometimes, a side dish can make all the difference to your main meal.

From hearty, filling sides to light, refreshing bite-sized snacks, we're sure you can find something to your liking above.
Frequently Asked Questions
What are some healthy sides that pair well with soups?
We are spoiled for choice when it comes to choosing healthy sides for soups. Some great examples include steamed vegetables, a mixed fruit salad, and a quinoa salad for a nutritious choice.
How can you make a side dish more filling and substantial for a heartier soup?
There are a few ways you make a side dish more filling. For instance, try adding a side of loaded baked potatoes, a quinoa and black bean salad, or a grilled cheese sandwich. You'll soon be pretty full.
15 Simple Soup Side Dishes
Course: Cookbooks
Directions
Choose your favorite side from above
Get your ingredients ready
Prepare your side dish
Enjoy with soup!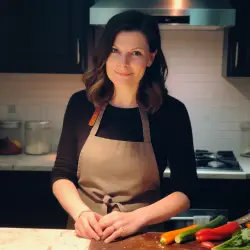 Latest posts by Barbara Hunt
(see all)