What comes to mind when you think of mac and cheese? For most, it's a classic comfort food. Creamy and cheesy, indulgent and rich.
It's hard to go wrong with mac and cheese… Let's be honest.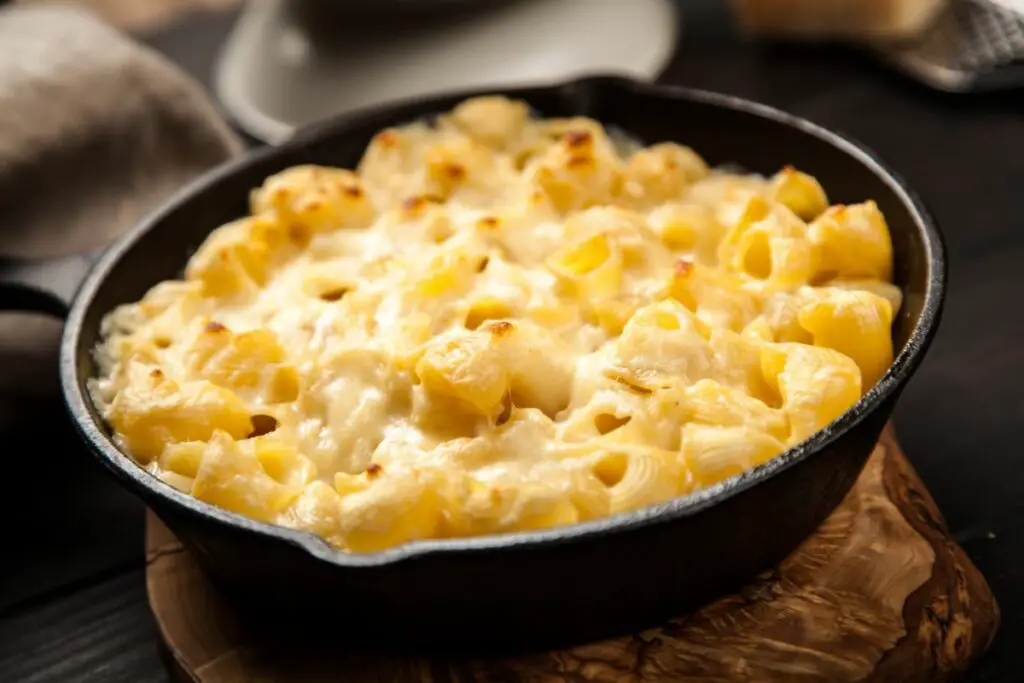 But which side dishes go well with mac and cheese?
Find out with these 15 amazing mac and cheese side dishes that you need to try today. Add a tasty spin to your favorite mac and cheese recipe!
Easy Mac And Cheese Side Dishes
To start off, here are our favorite quick and easy mac and cheese sides.
Simple, healthy, and the perfect way to add life to your mac and cheese.

Why? Well, because you can serve it on the side or mix the florets in with mac and cheese to make the dish look even more appetizing!
This recipe doesn't take long to make. And even when we're not making mac and cheese, this is our go-to broccoli recipe since you can serve it with anything: pasta, soup, noodles – the list goes on.
If you're yet to try BBQ ribs and mac and cheese, we recommend this recipe first.

Cheese and barbecue sauce is a match made in culinary heaven, and we've never tried BBQ ribs that hit the spot as much as these do!
The best thing? This simple BBQ ribs recipe requires just 5 minutes of prep time.

So it's an easy mac and cheese side and one that won't disappoint, thanks to its sweet, smoky flavor.
Coleslaw is a side that goes with almost anything, including mac and cheese.

So, if the creaminess of mac and cheese is not enough, you're sure to feel satisfied after you eat it with this creamy coleslaw.
The fresher the vegetables you use for this coleslaw, the better. There are also a number of ways you can customize it by getting creative with the dressing.
Would this list be complete without garlic bread? Definitely not.

Garlic bread is a staple side of any pasta dish, and mac and cheese is no exception. With this recipe, you can make it toasty or soft – the choice is yours.
Parmesan is optional here, but we think it's a must. You can also use Italian bread or French bread, which both work well.

Total cooking time is 20 minutes, providing 4 to 8 servings – perfect for sharing (or not)!
Veggie Mac And Cheese Side Dishes
Want to keep it light and healthy? Try these vegetable mac and cheese side dishes!
It's the earthy, bitter taste of Brussels sprouts that makes them great with mac and cheese.

And just like the sautéed broccoli recipe we mentioned earlier, you can mix these Brussels sprouts with the mac and cheese.
What makes this Brussels sprouts recipe our favorite is the garlic and grated cheese topping. And since Brussels sprouts are so healthy, this is the perfect side dish if you're after something nutritious!
If you want something light and refreshing to go with your mac and cheese, this recipe is it.

It's easy to put together, and we recommend adding feta cheese to bring out the salad's flavor.
The main ingredients here are tomatoes, cucumber, parsley, extra virgin olive oil, and lemon juice. And since it only takes 10 minutes to make, it's ideal if you need a quick mac and cheese side dish at the last minute.
For the cheese lovers out there, these chili cheese fries are an amazing mac and cheese dish. They're also 100% vegan.

It's the authentic chili con queso sauce that does it for us, which creates a side dish that's sure to go down a treat with guests.
On top of that, the recipe for the cheese sauce can be used with nachos, baked potatoes, broccoli, and more.

Just make sure you have a blender at home to mix the ingredients for the queso.
When it comes to marinated vegetables, marinated cherry tomatoes work best with mac and cheese.

This recipe marinates the tomatoes in red wine vinegar, lemon juice, olive oil, and fresh basil, and the end result doesn't disappoint.
We recommend this recipe because these marinated cherry tomatoes can be served with almost anything – not just mac and cheese.

The key is to let the tomatoes marinate between 1 and 2 hours, so allow enough time!
Meaty Mac And Cheese Side Dishes
Up your protein intake and feel fuller for longer with these meaty mac and side dishes.
Italian meatballs (polpette) are a specialty loved the world over. But did you know that Italian meatballs go great with mac and cheese? It's divine.

And Italian food is always best when the recipe has been passed through generations!
It's the reason we always use this recipe, which is as authentic as it gets, thanks to the breadcrumb and tomato sauce mixture that uses minced garlic and onion saute.
Sliders are great with mac and cheese, but we prefer sloppy joes – especially when they're homemade.

This recipe uses ground beef, but you switch it for ground turkey or pork. The best thing? The sloppy joes are ready to serve in 25 minutes tops.
The key is to stir well as you add each ingredient to make sure the flavors combine. There's a handful of ingredients in this recipe, but it's what makes these tasty sloppy joes our favorite!
Here's another combination you probably haven't tried yet: pigs in a blanket with mac and cheese.

Pigs in a Blanket is a certified crowd-pleaser, plus the perfect finger food to go with mac and cheese!
What we love most about this recipe is that it yields a whopping 48 servings, perfect if you're entertaining guests or heading to a 4th of July potluck. They look as great as they taste, too, using dough to make crescent rolls.
Get mouths watering by serving grilled chicken tenders with mac and cheese.

This grilled chicken tenders recipe is our go-to, which involves marinating the chicken with lemon, thyme, and olive oil to elevate the flavor.
The secret here is to allow enough time for the chicken breast tenders to marinate. You can marinate them for up to 8 hours, and the longer, the better.
You can't beat classic beef chili. And with mac and cheese, it's just that much better.

What's great is that you can get creative with the chili seasoning. Just don't forget the maple syrup, though, as the sweetness is what brings the seasoning to life!
For the chili flavor, you can follow the recipe or use your own combination of seasonings. You don't have to use meat either, as this recipe tastes just as good with pinto beans or kidney beans.
Meatloaf is a great comfort food, so it's automatically one of the best sides to serve with mac and cheese.

You haven't tried meatloaf like this, however, as this recipe glazes the meatloaf with ketchup, cider vinegar, and brown sugar (and yes, it tastes amazing).
One of the tips this meatloaf recipe offers is grating the onion, which keeps the meatloaf tender and saves time on frying diced onion.

Prep time is just 15 minutes, creating eight servings to go with your mac and cheese.
Hot dogs and mac and cheese – a combination that pulls people to the dining table.

With this recipe, you can make hot dogs for the side dish and even add leftover frankfurters to your mac and cheese. It's a win-win.
What makes this hot dog recipe better than the rest is its authentic Chicago-style recipe that uses all-beef hot dogs, poppy seed buns, yellow mustard, tomato wedges, and sports peppers. It's a must-try!
Final Thoughts
And there you have it: 15 amazing mac and cheese side dishes to go perfectly with your favorite mac and cheese recipe.
So, which amazing mac and cheese side dish recipe will you make first? There are bound to be a few that caught your eye, so don't forget to bookmark this page for future reference!
Frequently Asked Questions
What Adds Flavor To Mac And Cheese?
Add flavor to mac and cheese by using different cheeses in the recipe, adding sauces such as mustard, BBQ sauce, and hot sauce, and seasonings that include garlic powder and nutmeg. Bacon, broccoli, and Brussels sprouts can also add flavor to mac and cheese.

How Do You Make Mac N Cheese?
Mac and cheese is a simple pasta dish that typically involves boiling macaroni and creating a cheese sauce with butter, starch, and milk. Once the sauce is thick, add shredded cheese to the mixture and season as desired, then combine with the cooked macaroni.
15 Amazing Mac And Cheese Side Dishes
Course: Other Recipes
Directions
Choose a recipe from above
Collect your ingredients
Create your side dish
Enjoy with mac and cheese.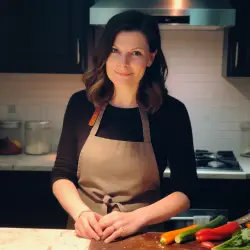 Latest posts by Barbara Hunt
(see all)