If you're anything like us, you probably adore pasta in all its glorious forms. But have you ever considered how pasta can shine as a side dish? 
Well, get ready to find out on this flavor and indulgence-packed journey, because we have curated a list of 15 mouthwatering pasta side dishes that will take your meals to a whole new level.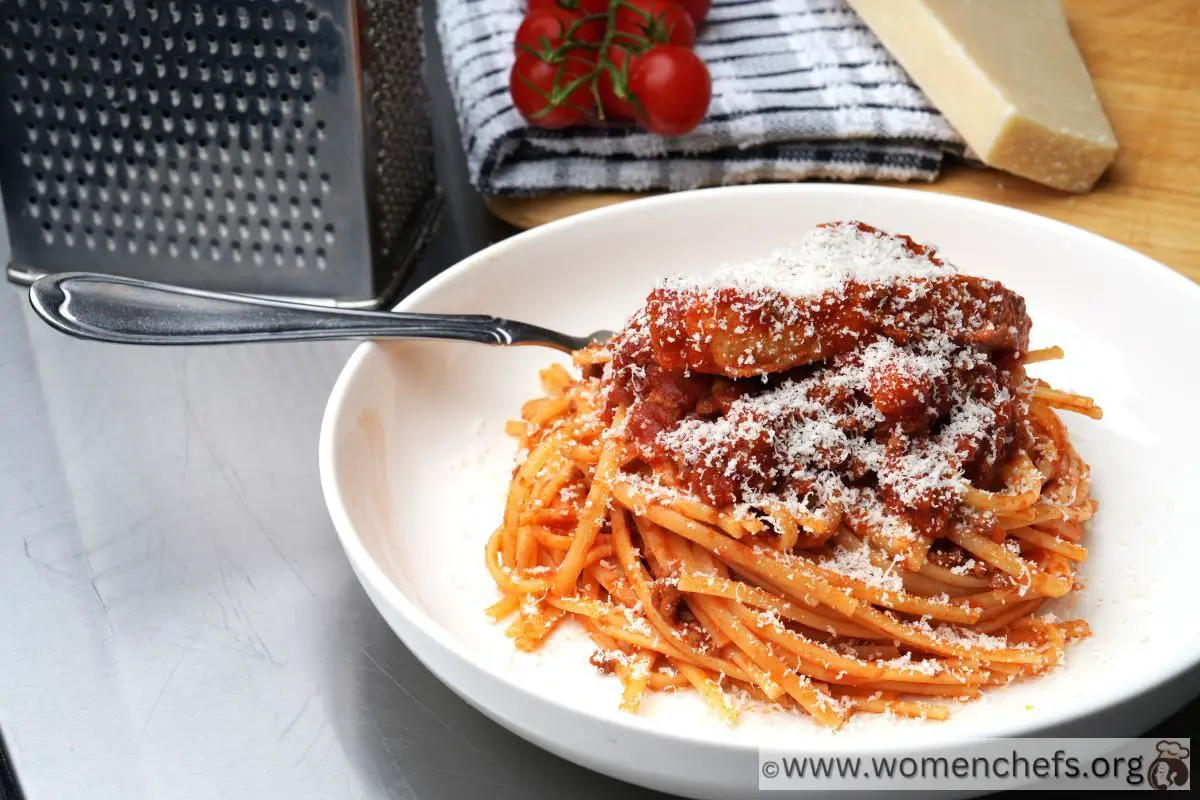 From the velvety creaminess of Alfredo to the zesty kick of pesto, these dishes are not just sides – they're stars in their own right. 
So, without further ado, let's dive into the deliciousness!
Kicking things off with a dish that's the embodiment of comfort – creamy garlic penne pasta. 
The al dente penne is smothered in a luscious garlic-infused cream sauce. It's the kind of side dish that makes you want to scoop up every last drop with a piece of crusty bread. 
Plus, it's super easy to whip up, making it a weeknight favorite.
Cooking Tip: To infuse the cream sauce with maximum garlic flavor, gently saute minced garlic in butter until fragrant before adding the cream.
The Barefoot Contessa herself knows a thing or two about creating dishes that sing with flavor, and her pesto pasta and peas is no exception. 
This vibrant side dish combines the freshness of garden peas with the aromatic punch of homemade basil pesto. 
The colors alone will make your plate pop, and the taste will have you going back for seconds and thirds. 
Cooking Tip: When making the pesto, opt for high-quality extra virgin olive oil and freshly grated parmesan. These ingredients elevate the pesto's taste and texture.
Ah, fettuccine alfredo – a classic that never goes out of style. This dish is all about simplicity and indulgence, with its velvety sauce made from butter, heavy cream, and parmesan cheese. 
The silky texture of the sauce coats the fettuccine strands perfectly, creating a decadent experience with every bite.
Cooking Tip: To achieve the creamiest alfredo sauce, avoid using pre-grated parmesan. Instead, grate a block of parmesan yourself for a smoother and richer result.
This delicious Rachael Ray recipe is a taste of the Mediterranean that's ready in a flash. Succulent baby shrimp are sauteed with garlic, red pepper flakes, and lemon zest, then tossed with delicate angel hair pasta. 
Cooking Tip: When cooking the shrimp, make sure not to overcook them. Shrimp cook quickly, and their texture can become rubbery if left on the heat for too long.
Time to bring on the comfort food vibes with Paula Deen's cheesy mac. This dish takes the beloved mac and cheese to a whole new level with a blend of sharp cheddar, creamy Velveeta, and a golden breadcrumb topping.
It's a dish that oozes warmth and nostalgia in every forkful.
Cooking Tip: For an extra layer of flavor, try using a combination of different cheeses in your mac and cheese. Gouda, Gruyere, and Fontina can all add a unique twist to the dish.
Sometimes, simplicity is key, and that's where this recipe for garlic butter pasta comes in. This dish might sound basic, but don't be fooled – it's a symphony of flavors. 
Al dente pasta is tossed in a glorious garlic-infused butter sauce, resulting in a dish that's both elegant and comforting. 
Cooking Tip: Use fresh garlic for the best results. The aroma of freshly minced garlic sauteed in butter is an experience you don't want to miss.
Cheese tortellini in creamy marinara is a dish that marries the best of both worlds. Tender cheese-filled tortellini swim in a velvety marinara sauce that's been kissed by cream. 
Cooking Tip: When cooking tortellini, keep an eye on them, as they can become mushy if overcooked. As soon as they float to the surface, they're ready to be drained.
This side dish is a burst of sunshine on your plate. The tangy brightness of freshly squeezed lemon juice combines with garlic and olive oil to create a simple yet invigorating flavor profile.
Cooking Tip: Opt for fresh lemon zest in addition to lemon juice. The zest adds an aromatic citrusy fragrance that enhances the overall dish.
Say hello to pesto cavatappi – a dish that showcases the magic of pesto in all its glory. Cavatappi, those delightful corkscrew-shaped pasta, are coated in a verdant basil pesto that's bursting with fresh herbal goodness.
Cooking Tip: If you're making your own pesto, use a mortar and pestle for a truly authentic experience. The hand-ground pesto has a rustic texture that's hard to replicate with a food processor.
Yes, you read that right – Everything Bagel pasta. This unconventional side dish takes the flavors of your favorite bagel and transforms them into a pasta extravaganza. 
Cream cheese, poppy seeds, sesame seeds, garlic, and onion create a taste sensation that is unexpected and delightful. 
Cooking Tip: Don't skimp on the Everything Bagel seasoning. It's what gives this pasta dish its unique and irresistible flavor.
If you're a fan of tangy and creamy, this goat cheese pasta is your ticket to flavor paradise. Silky goat cheese melts into a velvety sauce that coats the pasta strands.
It's a cacophony of textures and flavors that'll leave you craving more. 
Cooking Tip: To prevent the goat cheese from clumping, crumble it into small pieces before adding it to the sauce.
Looking to sneak in some veggies without sacrificing taste? Cauliflower alfredo is here to save the day. Creamy cauliflower puree takes the place of traditional Alfredo sauce, creating a lighter yet still luscious side dish. 
Cooking Tip: Roasting the cauliflower before blending it adds a depth of flavor to the sauce. Don't be afraid to let the cauliflower get a little golden brown – that caramelization adds a rich nuttiness.
Buttered noodles – a side dish that's reminiscent of childhood comfort. Cooked noodles are tossed in a generous pat of butter and seasoned with a pinch of salt. It's the perfect canvas for any additional flavors you might want to add.
Cooking Tip: When cooking the noodles, make sure to salt the pasta water generously. This is your chance to infuse flavor directly into the noodles.
With this recipe, tender broccoli florets are tossed with pasta and a simple garlic-infused olive oil, creating a side dish that's both wholesome and satisfying. 
Cooking Tip: For the best texture, blanch the broccoli in boiling water for a couple of minutes before adding it to the pasta.
Let's talk about flavor explosions – and that's precisely what Mozzarella, sun-dried tomato basil, and spinach tortellini is. Each bite is a burst of cheesy, tangy, and herbaceous goodness that's simply irresistible.
Cooking Tip: When using sun-dried tomatoes, rehydrate them in warm water before adding them to the pasta. This brings back their natural juiciness and intensifies their flavor.
Conclusion
Each of these pasta side dishes is the perfect match for some of your favorite main dish heroes. So, whether you're planning a cozy family dinner or a festive gathering with friends, these pasta dishes are here to impress. 
Get ready to savor every bite, and don't be surprised if they steal the spotlight from the main course!
Frequently Asked Questions
What Main Courses Do These Pasta Side Dishes Pair Best With?
There's lots to choose from but to give you an idea, Creamy Garlic Penne Pasta pairs perfectly with grilled chicken or steak for a balanced meal. 

Ina Garten's Pesto Pasta and Peas shines alongside roasted salmon, while Paula Deen's Cheesy Mac complements BBQ ribs exceptionally well.
How Can I Make Sure The Pasta Doesn't Become Overcooked Or Mushy?
Achieving perfectly cooked pasta is all about timing. Remember to salt your pasta water before cooking – this way you're seasoning the pasta itself. 

Keep a close eye on the cooking time mentioned on the pasta packaging, and start testing for doneness a minute or two before the recommended time. 

The pasta should be al dente – tender yet with a slight bite. Immediately drain and rinse with cold water to stop the cooking process, especially if you're not using the pasta right away.
15 Amazing Pasta Side Dishes
Course: Other Recipes, Recipes
Directions
Pick a recipe from above
Click the recipe name and visit the website
Collect the ingredients and the food
Enjoy – don't forget to leave a review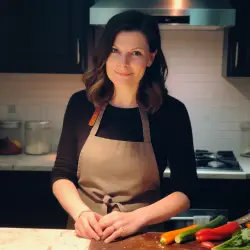 Latest posts by Barbara Hunt
(see all)