Indulgent, comforting, and endlessly versatile, there's nothing quite like a good pasta recipe. Whether is a sunny afternoon in the peak of summer, or a dark and freezing night in the heart of winter, there's always a pasta dish you can make that will satisfy everyone at the dinner table.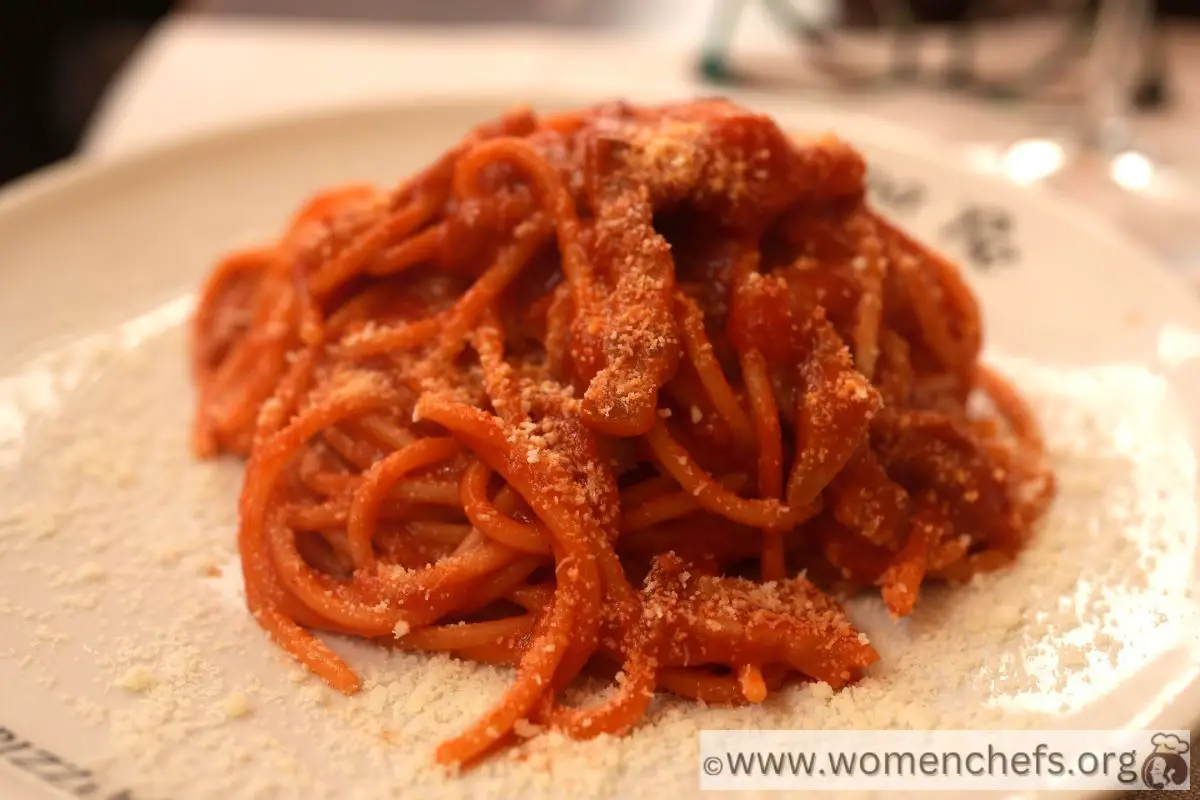 Pasta is a beloved Italian staple and one of the world's most popular foods. It offers a multitude of delicious possibilities, making it a go-to choice for dinner time and beyond.
However, if you're like us and pasta is a major staple in your weekly food plans, then you know how difficult it can be to come up with fresh new ideas to keep you interested in what you eat. 
To help solve the problem of what to cook we found 15 great pasta recipes that anyone can prepare, are quick and easy and are sure to bring some diversity back into your pasta dishes. 
So, whether you're in the mood for a cozy family meal or aiming to impress guests with gourmet elegance, these recipes are here to inspire and excite your culinary journey – check them out!
There's something magical about creating your pasta from scratch. The process might seem intimidating, but believe me when I say making fresh pasta from scratch is easier than you think. Anyone can do it and you will be surprised at how good the results are. 
If you try it once, I bet you wont regret it!
You don't need any special equipment and only need a handful of basic ingredients that you are likely to have at all times. The texture of homemade pasta is unmatched—perfectly al dente with a delicate bite. 
Plus, experimenting with different shapes and flavors lets your creativity shine. Enjoy the satisfaction of a labor of love on your plate!
Puttanesca is a go-to recipe when you need a flavorful dinner in a pinch. Made with pantry staples like canned tomatoes, olives, capers, and anchovies, it's a symphony of bold and briny flavors. 
The sauce comes together quickly, making it perfect for busy weeknights. Just toss it with your favorite pasta and voilà! A tantalizing meal with the taste of a gourmet Italian trattoria. 
Spaghetti and meatballs is the epitome of comfort food. If there's anything that reminds us of evenings at home, it's a fantastic spaghetti and meatballs dish. 
The tender, juicy meatballs simmered in a rich tomato sauce, served over perfectly cooked spaghetti, evoke feelings of nostalgia and warmth. 
This timeless recipe is a family favorite, loved by both kids and adults alike. It's hearty, satisfying, and guaranteed to put a smile on your face with every delicious bite. 
Indulge in the luxurious creaminess of garlic-infused alfredo sauce and succulent chunks of chicken in this delectable pasta dish. 
The creaminess perfectly coats the pasta, while the garlic adds a delightful kick. This recipe is a fantastic way to elevate a simple chicken pasta into a gourmet experience, making it an ideal choice for special occasions or date nights at home. 
The creamy tomato spinach pasta strikes a divine balance between richness and freshness. The velvety tomato cream sauce complements the vibrant spinach, creating a visually appealing and palatable dish. 
It's a great way to incorporate some greens into your meal without compromising on the taste. With each forkful, you'll savor the delightful marriage of flavors. 
This creamy garlic penne pasta takes a classic and gives it a luscious makeover. The penne, with its ridged shape, holds the creamy sauce beautifully. 
Garlic lovers will rejoice in the boldness of flavors as they blend with the creaminess. This recipe is a surefire hit with pasta enthusiasts seeking an upgrade to their usual pasta repertoire. 
You won't be able to resist going back for seconds!
Move over, traditional red sauce lasagna – the creamy white chicken and spinach lasagna is here to steal the show. 
With layers of tender chicken, earthy spinach, and creamy béchamel sauce, each bite feels like a heavenly experience. 
The interplay of flavors and textures creates a lasagna masterpiece that will impress both friends and family, no matter the occasion. 
Sometimes, less is more, and that's the beauty of this easy pasta with olive oil and garlic recipe. 
The simplicity of this dish allows the quality of the ingredients to shine through. The fruity notes of virgin olive oil combine with the pungent aroma of garlic to form a harmonious base. 
A sprinkle of herbs or grated cheese elevates the dish, turning it into a culinary delight. 
Satisfy your pasta cravings with a twist – the one-pot taco pasta. It's like indulging in your favorite taco but in pasta form! This is everything you need in a taco, except without the mess of the crunchy shells. 
The combination of ground beef, taco seasoning, and pasta creates a fiesta of flavors in every bite. 
Topped with gooey cheese, fresh veggies, and a dollop of sour cream, this dish brings a hearty and spicy Tex-Mex vibe to your dinner table.
When you need a reliable and delicious pasta option, this recipe easy pasta recipe comes to the rescue. 
This versatile recipe is all about simplicity, speed, and taste. Whether you prefer a creamy sauce or a zesty tomato-based one, this recipe accommodates all preferences. 
It's perfect for those busy days when you want a no-fuss dinner without compromising on flavor or quality. 
Zesty lemon, savory garlic, and nutty Parmesan – this shrimp pasta has it all! This dish is absolutely perfect for those stay-at-home date nights.
The bright flavors of lemon complement the succulent shrimp, while the garlic adds depth and aroma. The Parmesan brings a delightful richness to the dish. 
It's a refreshing and delightful combination that's perfect for summer evenings or when you crave a burst of citrusy goodness.
If you're someone without a lot of time on their hands then this easy one-pot pasta recipe is a true game-changer for weeknight dinners. Dump all the ingredients into a single pot, and let the magic happen as the flavors meld together while the pasta cooks. 
The result? A delicious and flavorful dish with minimal effort and cleanup. It's a win-win situation for busy individuals seeking a quick, hearty, and tasty dinner solution.
Ina Garten, the Barefoot Contessa, is known for her impeccable taste, and her pasta with pecorino and pepper is no exception. 
This simple yet elegant dish highlights the beauty of good-quality ingredients. With just a handful of pantry staples, you'll create a dish that showcases the delicate flavors of pecorino cheese and the subtle heat of freshly cracked black pepper.
Paula Deen's baked spaghetti is the epitome of Southern comfort food. Loaded with layers of pasta, meaty sauce, and ooey-gooey cheese, this dish is perfect for feeding a crowd or satisfying a hungry family. 
The baking process melds the flavors together, creating a harmonious and heartwarming meal that's sure to please everyone at the table.
Rachael Ray's Mamacello pasta is an exceptional dish that showcases her signature creativity. Combining pasta with sautéed vegetables and Italian cheeses creates a creamy and indulgent finish. 
We absolutely adore this Rachael Ray dish, it's a fabulous way to enjoy a delightful fusion of Italian and Mediterranean influences.
Conclusion
That concludes our list of 15 of the best pasta recipes we know of. As ever, if you don't know if a recipe is going to hit all the right notes for you, why not experiment and customize your meal so that you end up with a dish that is sure to satisfy whoever comes to your dinner table? 
Whether you're seeking a quick and easy option or a special dish for a celebratory gathering, there's a perfect pasta recipe for every occasion. So, roll up your sleeves, embrace your inner chef, and savor the joy of creating these mouthwatering pasta dishes that will undoubtedly leave you wanting more! 
Frequently Asked Questions
What's The Best Pasta Shape?
We love rigatoni and penne because of the way that the sauce gets infused with every mouthful. They also have a lower cook time than a lot of other pasta shapes, so if you're in a hurry, rigatoni or penne are your best shot.
How Can You Make Pasta Tastier?
The best tip that we can give is to ensure that your pasta water is salty. We don't just mean put a dash of salt in it, we mean a few tablespoons. This enhances the flavor of your pasta and helps it coom faster.
15 Great Pasta Recipes You Can Make For Dinner
Course: Other Recipes, Recipes
Directions
Pick a recipe from above
Click the recipe name and visit the website
Collect the ingredients and the food
Enjoy – don't forget to leave a review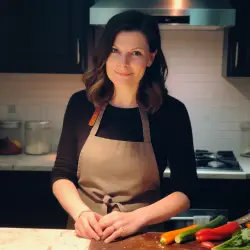 Latest posts by Barbara Hunt
(see all)