Unleash your inner Garfield with these delicious side dishes for everyone's fan-favorite dish – lasagna! We all know lasagna itself is a masterpiece – layers of cheesy goodness and rich sauce. But let's be real, it's even better when you've got the perfect sidekick to enhance every bite.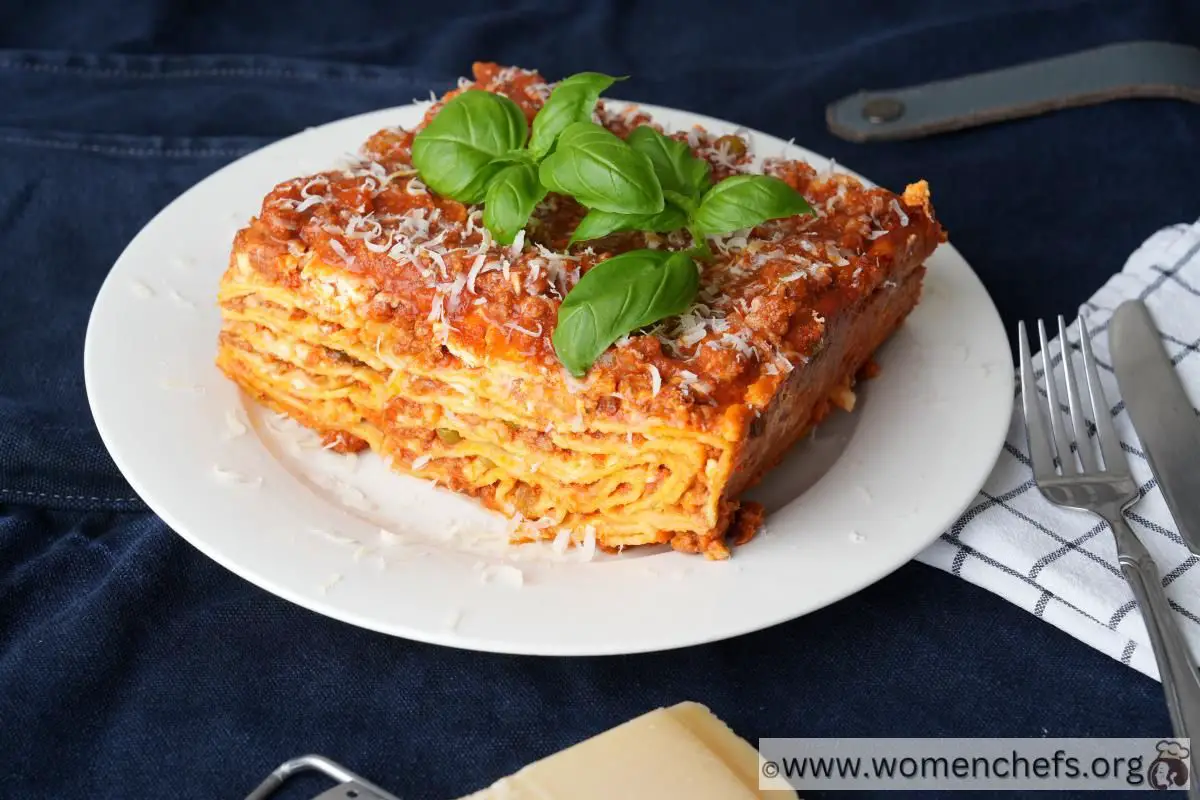 From salads that refresh your palate to garlic bread that's practically a must-have, these sides are here to up your lasagna game. Whether you're hosting a cozy family dinner or showing off your cooking skills to friends, our handpicked selection of lasagna side dishes has something for every occasion. 
It's time to create a perfect harmony of tastes that'll have you coming back for seconds – and maybe even thirds!
There's something inherently satisfying about a simple Italian salad that pairs so well with lasagne. 
Crisp lettuce, juicy tomatoes, red onions, and a drizzle of balsamic vinaigrette bring a burst of freshness to your plate. 
It's like a little garden on the side, offering a lovely contrast to the rich and hearty lasagna. Plus, it's a great way to sneak in some extra veggies – a win-win! 
Cooking Tip: Use a mix of different lettuce varieties for added texture and flavor. You can also toss in some olives and fresh basil leaves to elevate the taste. 
Garlic bread is the ultimate comfort companion to lasagna. It's a match made in carb heaven! 
With just a few ingredients – crusty bread, butter, garlic, and parsley – you can create a side that's not only ridiculously delicious but also unbelievably easy to make. 
The fragrant aroma of warm garlic wafting through your kitchen is simply irresistible.
Cooking Tip: Opt for a good-quality baguette or Italian bread for the best texture. Don't skimp on the garlic either – the more the merrier!
When those vibrant cherry tomatoes are in season, it's time to whip up a cherry tomato salad. 
These little flavor bombs are bursting with sweetness and acidity, providing a perfect contrast to the richness of lasagna. 
Toss them with olive oil, balsamic vinegar, fresh basil, and a sprinkle of salt and pepper for a simple yet fantastic taste.
Cooking Tip: You can use a mix of different colored cherry tomatoes for a visually stunning salad. Add some mozzarella for an extra creamy touch.
Looking for a healthy side to balance out the indulgence of lasagna? Sauteed spinach is the answer! 
It's quick to make and packed with nutrients. A touch of garlic and a hint of red pepper flakes give it a delightful kick, making it an ideal companion to any lasagna recipe. 
Cooking Tip: Use fresh baby spinach for the best texture. Don't overcook – just a quick saute until wilted is perfect.
Arugula brings a peppery elegance to your plate, and when combined with delicate shavings of parmesan cheese, you've got a side that's as sophisticated as it is delicious.
A simple lemon vinaigrette enhances the flavors and adds a zesty brightness to your lasagna feast.
Cooking Tip: Opt for young arugula leaves for a milder peppery flavor. Use a vegetable peeler to create thin parmesan shavings.
When you're craving a taste of Italy, bruschetta is the perfect side dish. Toasted baguette slices topped with a vibrant mix of diced tomatoes, fresh basil, garlic, and olive oil create a symphony of flavors that complement the heartiness of lasagna beautifully. 
Cooking Tip: Rub the toasted bread slices with a cut garlic clove for an extra layer of garlic flavor. Use ripe, juicy tomatoes for the best bruschetta.
Embrace the world of bitter greens with a radicchio salad. Its vibrant purple leaves bring a touch of sophistication to your table, and when paired with a light vinaigrette and some crunchy nuts, it's a side that adds depth and contrast to your lasagna experience. 
Cooking Tip: To mellow out the bitterness, soak the radicchio leaves in cold water for about 15 minutes before assembling the salad.
For a protein-packed side that's both filling and flavorful, turn to Rachael Ray's chickpea salad. 
With chickpeas, cucumbers, red onion, and a zesty lemon dressing, it's a refreshing option that brings a delightful crunch to your lasagna spread. 
Cooking Tip: Add some diced roasted red peppers or Kalamata olives for an extra layer of flavor and color.
Zucchini and red onion come together in a harmonious saute that's full of flavor and color. This side dish is like a celebration of summer on your plate, offering a medley of textures and tastes that perfectly complement the comforting layers of lasagna. 
Cooking Tip: Don't overcook the zucchini – a quick saute to retain its crunch is key.
Now, I know what you're thinking – kale? Really? But trust me on this one. This salad brings a delightful balance to your lasagna's richness. 
The hearty texture of kale, when combined with creamy Caesar dressing, crispy crouton, and a sprinkle of parmesan, creates a medley of flavors and textures that's bound to please the palate. 
The slight bitterness of kale plays off the savory lasagna in the most delicious way. Plus, the nutrition boost is worth it.
Cooking Tip: When preparing the kale, make sure to massage the leaves with a bit of olive oil to soften them up and reduce the bitterness.
Now, let's take a flavorful journey to Iran with the Shirazi salad. This beautiful side dish is a celebration of fresh ingredients. 
Tomatoes, cucumbers, red onions, and parsley are all finely diced and mixed together. The dressing is a simple yet zesty combination of lemon juice and olive oil, creating a tangy and refreshing flavor profile. 
Cooking Tip: For an extra twist, consider adding a touch of chopped mint to the salad. It adds a burst of freshness that pairs wonderfully with the lemony dressing.
Ah, the crispy delight of crostini – these little toasts are like the perfect sidekick to your lasagna. 
They're incredibly versatile and can be topped with a variety of ingredients, allowing you to customize your experience. 
Whether you go for a classic tomato-basil topping or something more adventurous like fig and prosciutto, crostini adds a satisfying crunch that complements the lasagna's creamy texture. 
Cooking Tip: To make the perfect crostini, slice a baguette into rounds, brush them with olive oil, and toast them in the oven until they're golden and crispy.
Now, let's talk about focaccia bread – a soft and fluffy bread that's like a warm hug for your taste buds. 
The herby aroma and slightly salty flavor of focaccia make it an amazing companion to lasagna. You can serve it plain or amp it up with toppings like olives, rosemary, or even sun-dried tomatoes.
Cooking Tip: Making focaccia from scratch is easier than you might think! Don't be afraid to experiment with different herbs and seasonings in the dough to suit your taste. 
Here's a twist on the traditional Caprese salad that's a match made in heaven with lasagna. Enter the spinach Caprese salad! 
This variation swaps out the traditional tomato slices with juicy cherry tomatoes and adds a generous helping of fresh spinach. 
Cooking Tip: To give this salad an extra protein boost, add some grilled chicken or sliced prosciutto.
Last but not least, here's our final pick – marinated roasted bell peppers. 
These colorful gems are a fantastic side dish that adds a pop of color and a burst of flavor to your lasagna. 
Cooking Tip: Experiment with different types of bell peppers for a variety of colors and flavors. You can also add a touch of red pepper flakes to the marinade if you want a little kick.
Conclusion
Whether it's a zesty salad or a slice of garlic bread, these sides are all about elevating your lasagna experience. 
So, next time you're indulging in layers of cheesy goodness, don't forget the amazing sides that make it a meal to remember. 
Frequently Asked Questions
Can You Serve Potatoes With Lasagna?
Certainly! You can serve potatoes with lasagna to add a unique twist to the meal. Consider options like roasted or mashed potatoes as sides. 

Experimenting with different flavors and textures can lead to delicious discoveries and personalized combinations that make your meal truly special.
Does Traditional Lasagne Have Vegetables?
Yes, traditional lasagne often includes vegetables as part of its layers. While the exact ingredients can vary based on regional and personal preferences, classic Italian lasagna may feature vegetables like sauteed mushrooms, spinach, zucchini, eggplant, or bell peppers between layers of pasta, ricotta, mozzarella, and sauce. 

These vegetables add flavor, texture, and balance to the richness of the dish. However, it's important to note that the inclusion of vegetables can vary, and what is considered "traditional" can differ between recipes and regions.

15 Great Lasagna Side Dishes
Course: Other Recipes, Recipes
Directions
Pick a recipe from above
Click the recipe name and visit the website
Collect the ingredients and the food
Enjoy – don't forget to leave a review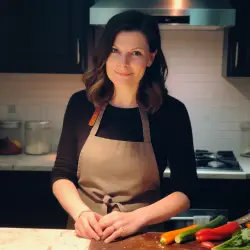 Latest posts by Barbara Hunt
(see all)