Lasagna is popular around the world for its flavor and relative simplicity. We can't imagine a day that can't be made better with a big homemade lasagna served around friends and family in the middle of a large table. 
There's something about the combination of tomato sauce, white sauce, cheese, and pasta that speaks to the soul and lets it rest easy for a little while. 
Now, if you think we're being maybe a touch dramatic, then we invite you to try out any of these following recipes and see for yourself if the homemade aspect of a large lasagna doesn't just warm your spirits up. 
Whether you're looking for something simple to make with the kids or a spicy dish you can serve up for your next big gathering, we've got you covered. Check out our favorite lasagna recipes right here. 
Alright, folks, let's kick off this lasagna extravaganza with a classic: Easy Homemade Lasagna. Layers of tender pasta sheets, rich meaty sauce, creamy béchamel, and gooey mozzarella, all baked to golden perfection. 
Each bite is a symphony of flavors – the hearty meat sauce gives you that savory satisfaction, while the creamy layers balance it out. Pair it with a crisp Caesar salad for a match made in heaven. 
We recommend letting the lasagna rest for about 10 minutes after it comes out of the oven, this allows the layers to set and makes slicing a breeze.
Now, let's crank up the flavor with killer homemade lasagna. This is the one that will have your taste buds doing flips! 
The whole thing is crowned with a generous layer of mozzarella that turns gloriously bubbly in the oven. But, what does it taste like? Pure satisfaction with a little spice kick for those who can handle the heat.
This lasagna is a star on its own, but if you're looking to add a sidekick, garlic bread is your best bet. Oh, and here's a tip: Don't overdo it on the sauce between layers – you want the flavors to meld, not drown.
Cafe Delites lasagna is a triumph of textures and flavors. Think velvety béchamel, a rich meaty marinara, and a mix of mozzarella and parmesan that creates a perfect cheesy crust. 
This lasagna is a complete meal on its own, but a simple green salad with a zesty vinaigrette will lighten things up the perfect amount. We recommend using no-boil lasagna noodles to save some time and hassle – they work like magic and no one will even notice the difference.
If you're in the mood for an explosion of taste, Natasha's Kitchen has the lasagna recipe for you. This masterpiece is all about balance – sweet tomato sauce meets the richness of ground beef and the creaminess of ricotta and mozzarella. 
Every bite is a harmonious blend of flavors that make your taste buds sing. We recommend adding a side of sauteed garlic spinach that adds a little earthiness to the mix.
Let's take a trip to the heart of Italy with this traditional Italian lasagna recipe. This one's a classic through and through. Layers of delicate homemade pasta, Bolognese sauce cooked to perfection, and a velvety béchamel that adds a luxurious touch. 
The taste? Like Nonna's love on a plate. Keep it traditional with a simple Caprese salad on the side – the freshness of tomatoes and basil complements the richness of the lasagna beautifully. 
Here's a trick: Make your Bolognese sauce a day in advance – it allows the flavors to meld and intensify for an even tastier experience.
Feeling a bit daring? Spice things up with this recipe for spicy meaty lasagna. This is for those who like their lasagna with an extra little kick.
We're talking layers of spicy Italian sausage, pepper jack cheese, and a fiery arrabbiata sauce. Brace yourself for a rollercoaster of flavors as the heat builds with each bite. 
Despite the heat, it's perfectly balanced by the creaminess of the cheese. Pair this bad boy with some garlic knots to soak up that sauce and cool you down. 
Who says lasagna is only for carnivores? This recipe will prove them wrong. Packed with layers of roasted veggies like zucchini, bell peppers, and spinach, this lasagna is a garden party on your plate. 
The flavors are fresh and vibrant, with a rich tomato sauce tying everything together. Pair it with a mixed green salad tossed in a balsamic vinaigrette for a light and refreshing contrast. 
Vegans, behold! Your lasagna dreams have come true. This masterpiece swaps out the meat and cheese but doesn't skimp on flavor one bit. The taste is rich, satisfying, and completely plant-based. 
A crisp arugula salad with lemon vinaigrette is the ideal accompaniment for this dish – the peppery arugula cuts through the creaminess of the lasagna.
For all the gluten-sensitive folks out there, this gluten-free lasagna is the perfect dish for you. No need to miss out on the lasagna goodness anymore. This version uses gluten-free lasagna noodles that taste just as fantastic as the traditional ones. 
Layers of ground beef, marinara sauce, and gooey cheese come together in an amalgamation of flavors that will please the palate. Serve it alongside a quinoa and roasted vegetable salad for a hearty and wholesome meal.
Fitness enthusiasts, we've got a treat for you – this recipe for high protein, low carb lasagna. Instead of pasta, this recipe uses layers of thinly sliced zucchini and the filling is a protein-packed combo of lean ground turkey and cottage cheese. 
The taste is indulgent yet light, with all the comfort of traditional lasagna minus the carbs. A side of steamed broccoli drizzled with lemon juice makes for a perfect companion.
Want to indulge sensibly? Low-calorie lasagna has your back. It's a guilt-free version that doesn't compromise on taste. With lean ground turkey, a vibrant mix of vegetables, and clever use of low-fat cheeses, you get all the comfort minus the calories. 
A refreshing cucumber and tomato salad adds a crunch that balances out the softness of the lasagna. 
Y'all know Paula Deen's recipes are all about Southern comfort, and The Lady and Sons lasagna is no exception. This dish is an ode to hearty flavors and generous portions. 
The lasagna is a feast in and of itself, but if you're looking to pair it up, some sweet and tangy coleslaw would just be perfect.
Can't get enough of Paula's goodness? Try her Lots-O-Meat lasagna recipe. This is for serious carnivores who want a meaty extravaganza in every bite. 
This lasagna is a flavor explosion, but to balance things out, serve it with some garlic mashed potatoes.
Time to venture into Tuscany with Rachael Ray's Tuscan Meat Sauce lasagna. This recipe is a little taste of Italy right in your kitchen. Keep the Italian vibes going with a side of bruschetta – the fresh tomatoes and basil complement the flavors beautifully.
Last but certainly not least, let's indulge in Ina Garten's Turkey lasagna. This is comfort food with a touch of elegance. Ground turkey takes center stage, mingling with layers of creamy ricotta and a tangy marinara sauce. 
The taste is subtle yet satisfying. To complement the elegance of this dish, serve it with a simple mixed greens salad dressed in a light lemon vinaigrette.
Final Thoughts
Something that we love about lasagna is that the subtle changes to the spice mix can really make all the difference. All of these recipes are filling and delicious, but all in different ways to each other. 
It's also great how easy it is to substitute other ingredients or change things around in order to make it suit a different kind of diet. Do you eat vegan?
Don't worry, vegan lasagna! Gluten and dairy-free? Lasagna has you covered. Whatever kind of restrictions you have, there will be a way for you to enjoy a version of lasagna. 
Frequently Asked Questions
Is Lasagna Italian?
Yes, it is! The world-famous dish is not only authentically Italian but actually has ancient origins. There's evidence of thin sheets of pasta, like the ones you find in lasagna, that date all the way back to the 4th Century near Rome.
Do You Cook Lasagna Covered Or Uncovered?
It very much depends on how crispy you want your lasagna to be. If you prefer your pasta to be crispier on the edges and the top, then bake uncovered, just bear in mind that there will be a lot of moisture loss and your meat might end up a bit dry.
15 Amazing Lasagna Recipes You NEED To Try
Course: Other Recipes, Recipes
Directions
Pick a recipe from above
Click the recipe name and visit the website
Collect the ingredients and the food
Enjoy – don't forget to leave a review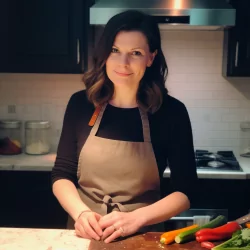 Latest posts by Barbara Hunt
(see all)