Who doesn't like Italian food? The combination of garlic and other herbs comes together in a plethora of different dishes that are sure to satisfy, no matter what kind of meal you're looking for.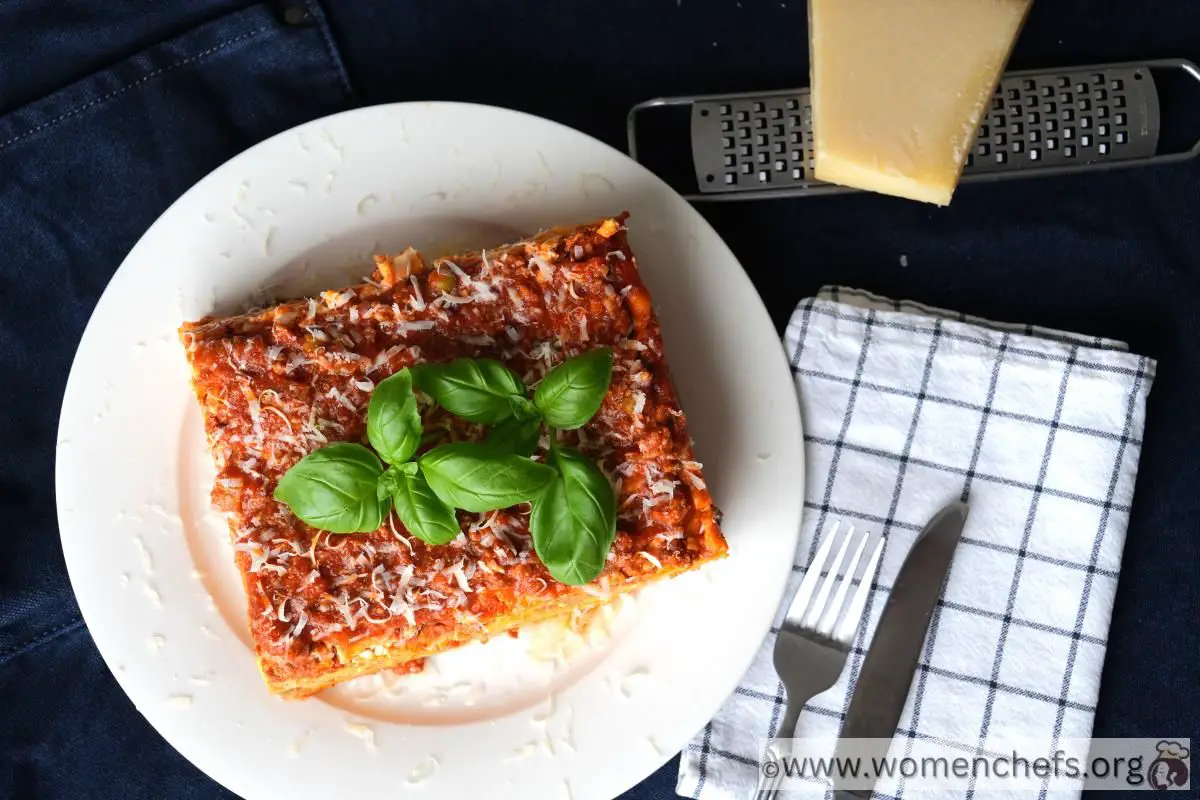 Whether it's midweek meals for busy families or a decadent dish to impress on a date night, you can be sure that an Italian menu is going to hit the right spots. 
So, without further ado, here are 15 of our favorite Italian recipes that you can make for dinner tonight, featuring both main meals, side dishes, and even dessert!
Starting off strong with an eggplant parmesan. If you're not familiar, this is a stuffed eggplant (or aubergine for our UK friends) that is covered in cheese and a rich marinara sauce. We can't think of anything that's going to make our tastebuds sing quite like this. 
Our favorite thing about it is that, despite the amount of cheese, it's still pretty healthy – and you can make it even more nutritious by packing the marinara sauce full of vegetables and using low-fat cheese. 
There's nothing more Italian than a Caprese salad, and there's nothing more simple than this particular recipe. 
All you need is a good few balls of mozzarella and some fresh salad tomatoes and you're most of the way there already.
Top it all off with the best olive oil that you can get your hands on (you can't go halfway when it comes to Olive Oil and Italian food) and you will have the perfect hor d'oeuvre. 
Soppressata is a dry Italian salami, and boy is it great on a pizza. This particular recipe is perfect for someone with a high tolerance for heat because it really ramps up the spice. 
First of all, the Soppressata is spiced to perfection, and then with the addition of the Calabrian chiles you have a recipe for the best hot pizza you can get your hands on. 
Our favorite part of this meal has to be the hot honey though, which adds not only more spice but also some sweetness to the whole thing. 
Picture yourself standing in the Italian countryside with this incredible, traditional meal. 
At first glance, you might confuse gnudi with the more traditional gnocchi, however, upon closer inspection, you'll find that they're a lot different. First of all, gnudi is a pasta, where gnocchi is made with potatoes. 
Second, this gnudi is stuffed with ricotta (though it can also be stuffed with ricotta and spinach) and is also super soft and fluffy. You'll love the texture and the marinara sauce that covers it is the pièce de résistance.
If you're looking for the perfect side dish or appetizer, then look no further than these delicious (and healthy) stuffed peppers. 
Just take a bell pepper, stuff it with ground chicken or turkey, then cover it in your favorite type of cheese. For us, it has to be a blend of cheddar and mozzarella, but you can use whatever you like. 
Okay, maybe we were overzealous when we said that there was nothing more Italian than a Caprese salad. Obviously, we hadn't considered the king of Italian food, the Carbonara Pizza. 
More than a carbonara, more than a pizza, this recipe takes the best of both meals and smushes them together to create a dish that will have your kids begging for it every night! 
Luckily, it's not too complicated to make and comes together in less than half an hour. 
Another staple of Italian cuisine, this time in the form of a healthy and hearty lasagna. 
There's no mistaking it, lasagna is one of the greatest foods to come out of Italy, what with its creamy white sauce, meaty tomato sauce, and crispy cheesy coating. Altogether these make a totally satisfying meal. 
Serve with salad or garlic bread if you need a little something on the side. 
Fettuccine Alfredo is one of those incredible dishes that serves almost any function that you need it to. Whether you're looking for an easy meal to satisfy hungry bellies on a school night, or a fancy dinner to serve for date night, then fettuccine alfredo has you covered. 
Something that we love about this pasta is the ease with which it all comes together. In fact, you'll find that Alfredo sauce is so easy to make that you'll never want to buy the jarred version again!
It's not just a fun name to say, Osso Buco is also a wonderful meal made of a very high-quality shank of beef. If it's available to you, we highly recommend making this with wagyu beef. 
If you have any kind of fancy dinner coming up, whether it be date night or hosting your boss, then this meal is going to be the star of the show.
Though it's certainly a more complex meal than some of the others that are on this list, the outcome is going to be so much more than worth it. 
Just one more savory dish before we move on to our favorite Italian dessert dishes, and what a recipe to end on. Panzella is an Italian salad bread that is perfect for serving alongside a salad of whatever produce you have lying around. 
Though there are specific ingredients included in this recipe, you should keep in mind that this author also creates panzanella salads out of sweetcorn, peppers, and even peaches.
This is quite possibly our favorite thing about the recipe — we love a versatile meal. 
Moving on now to our favorite Italian desserts, kicking off with an authentic tiramisu. The combination of bitter espresso and sweet mascarpone cream come together in a delicious no-bake dessert that's perfect for every function. 
Whether you're dishing up dessert at Christmas or bringing a plate to a potluck, there will always be someone who enjoys a heaping serving of tiramisu. 
Speaking of Christmas, this next dish is a traditional Christmas dessert, however, that shouldn't stop you from serving it up throughout the year. However, you can't deny that one bite of these fig cookies tastes just like the holidays. 
Stuffed with dried fruit, spices, nuts, and honey, it should be no surprise that this dessert is popular throughout the country. 
Who doesn't love a traditional panna cotta? We think that the perfect balance of cream, sugar, and gelatin comes together as one of our all-time favorite desserts. 
Though getting the gelatin right can be something of an art form, once you've tried it a few times, you'll definitely get the hang of it. Give yourself some patience and you'll have the perfectly wobbly panna cotta. 
There's no other way to eat ice cream than Italian Gelato. Well, there is, but nothing even holds a candle to authentic Italian gelato. 
This recipe, and most gelato recipes, use all fresh ingredients to ensure the best flavor. Even though this recipe is for vanilla, chocolate, or pistachio ice cream, there are also some instructions on how to modify the recipe to make all sorts of flavors, like coffee, almond, and more.
The final recipe is another Christmas classic, though, again, we enjoy a loaf of panettone all throughout the year. 
This traditional recipe uses raisins and currents, though you could also use chocolate chips if you prefer your desserts with more cocoa. 
You'll love how light and fluffy this bread is, but also how surprisingly easy it is to pull together. Serve with a hot drink or wine and enjoy. 
Final Thoughts
We love Italian food for so many reasons, but the biggest draw to it has to be how satisfying and filling it all is. There's rarely a small dish served, and even the simple meals have enough picked into them to fill you up and keep you content for hours.
We hope that you have found a meal or dessert to try out, why not make both and have a full Italian-style meal? Be sure to check out our Italian side dishes list for some great ideas to round out your meal. 
Frequently Asked Questions
What Is Italy's National Dish?
The national dish of Italy is Ragu alla Bolognese, a pasta dish with a sauce of meat and tomatoes, served with tagliatelle pasta. This is a really popular dish around the world and is sometimes even identified by the sauce alone.
What Is The National Drink Of Italy?
Campari is Italy's national drink and it is a bitter alcoholic liqueur, famous for its dark red color. Often you'll find this drink in a lot of cocktails, however, it can also be enjoyed on its own.
15 Great Italian Recipes You Can Make Right Now
Course: Other Recipes, Recipes
Directions
Pick a recipe from above
Click the recipe name and visit the website
Collect the ingredients and the food
Enjoy – don't forget to leave a review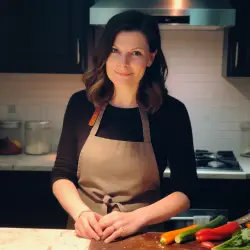 Latest posts by Barbara Hunt
(see all)