If there's one thing most of us can agree on, it's that spaghetti bolognese is one of the most delicious dishes in the world. Here at Women Chefs, we love making delicious spaghetti recipes, but even the tastiest meals can benefit from a yummy side dish.
Yes, you can go down the route of bread or a small side salad, but we're sure you want something more exciting than that! That is why we have put our thinking hats on and come up with 15 great spaghetti side dishes for you to try.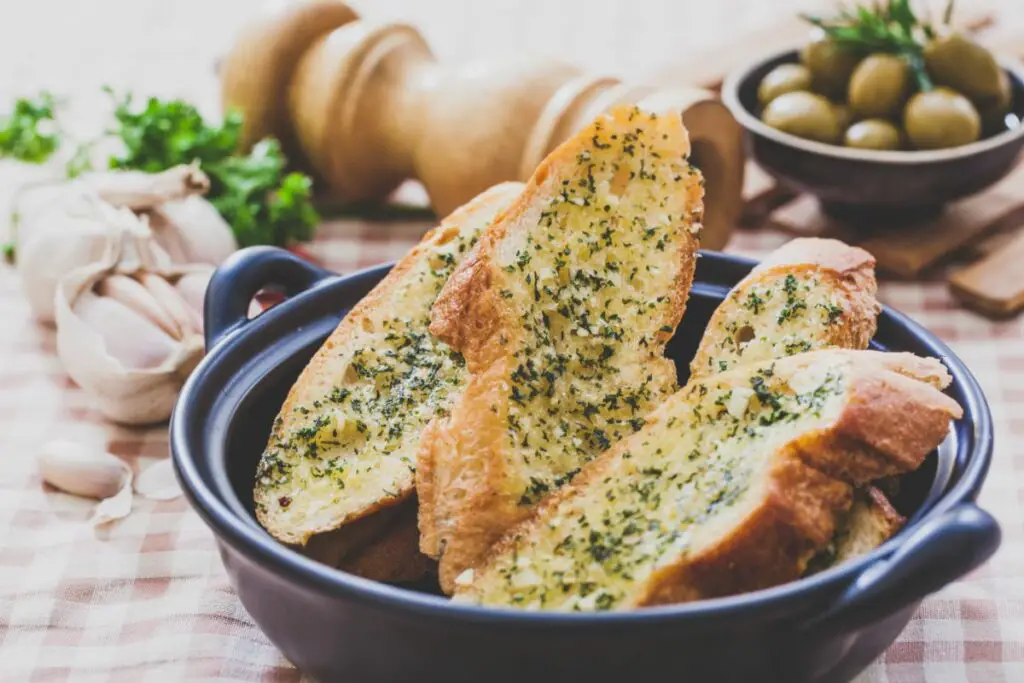 From Parmesan delights to sautéed joy, stick around as we find your next side dish to make your spaghetti better than ever before.
We start with a favorite amongst Italian households.

White beans with spinach is not only a super delicious side dish but also extremely healthy.

With a prep time of only 10 minutes, this recipe will serve two people and leave you wanting more.
If you like a hint of spice, we recommend adding a few red pepper flakes for extra flavor. If you're out of white beans, try cannellini or navy beans as substitutes for a similar creamy texture and taste.
We're all about quick and easy side dishes at Women Chefs, and this sautéed Swiss Chard with Parmesan cheese doesn't get much easier.

This will add a flavorful kick to your meal, with the Swiss chard stalks becoming deliciously tender once cooked in a large skillet (yep, don't boil them!)
The combination of diced red onion, garlic, Swiss chard, and lemon juice creates a wonderfully tangy yet mouth-watering flavor.

The addition of cheese gives it a creamy texture that melts in the mouth. We recommend adding some bacon pieces, as well, to add some extra flavor and texture.
This is a combo we hadn't tried until recently, but what a discovery!

The texture and taste of this roasted green beans with walnuts and lemon recipe pairs perfectly with spaghetti.

Although a pretty common dish in some Chinese restaurants, this side dish is becoming more popular in households across the US.

Expect a combination of earthy roasted green beans, nutty walnuts, and zesty lemon in this dish, creating a harmonious blend of flavors. If walnuts are not your "cup of tea," you can substitute them with toasted almonds for a similar nuttiness.
4. Garlic Bread (Like You've Never Had it Before)
You have got to try making this unique garlic bread side dish for spaghetti!

By simply adding roasted garlic cloves, a sprinkle of Parmesan cheese, and a touch of fresh rosemary to your buttery baguette slices, all before toasting, you can enjoy garlic bread like never before.

A little bonus tip – we like to use fresh thyme or oregano in place of rosemary to create a different herbaceous flavor profile.
We see too many chefs add a few salad leaves to the side of a spaghetti fish and call it a "side dish."

Luckily, there are many exciting and tasty side salads you can create, such as this Italian salad with lemon vinaigrette.
For this one, we combine the salad with mushrooms, red onion, pepperoncini, lemon juice, olives, and some Italian seasoning for a true Mediterranean flavor.

Try adding tomatoes or grated carrots, too. You will not be disappointed.
Grilled, roasted, or smoked chicken is a top choice for a spaghetti side dish!

It's packed with protein to help you maintain that strong, healthy body.

If you're all about chicken and cheese, baking and stuffing the chicken with cheesy goodness is the only way to go.

After it's done, you can throw on some veggies for a pop of freshness or smother it in pasta sauce – your taste buds, your rules!
Eat like a true Italian with this tomato bruschetta recipe.

This can be enjoyed as a side dish, as well as an appetizer and snack (it's up to you!)

We love how the balsamic glaze gives it a little kick, and the drizzle of olive oil on top softens the texture just enough to melt in the mouth.

For the tastiest results, we have found that leaving the ingredients to blend for up to two hours really helps the flavors shine through.
Cauliflower and cheese breadsticks are a fun twist for your spaghetti sidekick!

They're not only delicious but also a pretty healthy choice. Plus, they're gluten-free, which can be a real win for anyone on a weight loss journey but still wanting to enjoy delicious foods.
To take them to the next level, try sprinkling on some mozzarella and Parmesan cheese; trust us, it's a flavor party when combined with spaghetti!

And don't forget to whip up some marinara sauce for dipping!
Polenta is a common side dish with spaghetti. Like many of our choices today, it's healthy, as well as tasty. We also like to make this to go alongside meatballs, as its creamy texture works wonders.
Although Polenta is often enjoyed hot and spicy, you can serve it at lower temperatures. But, if you like your spice, add some red pepper flakes, jalapeños, or other hot peppers and let the fiery flavor grip you.
We understand that Brussels sprouts aren't to everyone's liking, but this garlic-roasted offering with a mustard sauce will change anyone's mind.

The mustard sauce actually helps to mellow the overall flavor profile.
If you want something that offers a crispy, savory contrast with a tangy kick, this is a recipe you need to try.

You can even follow the same recipe but with roasted asparagus or sautéed green beans for a different veggie twist.
Back to the Italian side salads in the form of this incredible kale salad recipe.

We are a big fan of this specific recipe as it perfectly complements spaghetti with its earthy, hearty flavors and a healthy crunch.
Not a huge fan of kale? Try substituting it for spinach or arugula for a milder taste.

When we make this recipe, we like to massage the kale with olive oil, lemon juice, and some toppings like Parmesan cheese and toasted nuts. The end result? Perfection.
This instant pot ratatouille recipe brings a good dose of healthy, fresh greens to the table, brightening your plate and providing your palette with rich Mediterranean flavors and tender textures.

If needed, we recommend trying a simpler sautéed vegetable medley for a similar side dish experience.
Caprese salad's fresh mozzarella, tomatoes, and basil pair wonderfully with spaghetti and most pasta dishes.

Best of all, it's incredibly easy and quick to prepare.

All you need are some thick-sliced tomatoes, fresh basil, and generous slices of mozzarella cheese. Yum! Finish off with a drizzle of olive oil, and some salt and pepper, and you're ready to go!
If you find you're out of basil, arugula is a good alternative; it also gives the salad a more peppery twist. Also, use balsamic glaze for an extra burst of flavor.
We know that mushroom risotto is good enough to eat on its own, but why not indulge and enjoy it as a superb spaghetti side?

Its creamy texture and earthy flavors contrast beautifully with spaghetti, and although it takes a little time to prepare, the wait is always worth it.
If you need a substitute, try a creamy Polenta or a flavorful quinoa dish for a similar creamy and hearty pairing. After all, it's about finding what you like best and how to enhance your spaghetti experience!
We finish our delectable list with this easy-to-make oven-roasted asparagus recipe. Got asparagus? Well, you're more than halfway there!

Just add some butter and green onions to season the greens, and you have a healthy, yummy side dish ready to devour.
Cook the asparagus in the oven (around 400 degrees Fahrenheit for 14 to 20 minutes), and, for additional flavor, toss some olive oil on top, too. One bit, and you'll be wishing you made more of this delicious Italian vegetable side dish.
In Summary
When it comes to choosing a side dish for spaghetti, we are spoiled for choice.

As you can see above, there are various types of Italian sides that pair well with the popular Italian pasta.

Be creative and see what you like best, and let us know what side dish you like the most.
Further reading: 15 Great Italian Recipes You Can Make Right Now
Frequently Asked Questions
Can you serve seafood as a side dish with spaghetti?
Absolutely! Seafood pairs wonderfully with spaghetti. Some of our favorite seafood sides include seafood scampi, garlic butter shrimp, and creamy seafood Alfredo.
What types of sauces can I use as a side with spaghetti?
There are many sauces you can try as a side with your spaghetti. Of course, there is the traditional marinara sauce, which always works well. Others we recommend include pesto sauce, Alfredo sauce, carbonara sauce, or a creamy mushroom sauce.
15 Great Spaghetti Side Dishes
Course: Other Recipes
Directions
Choose a recipe from above
Gather your ingredients
Prepare your side dish
Enjoy with spaghetti.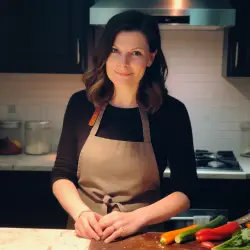 Latest posts by Barbara Hunt
(see all)