Italian cuisine is a fascinating blend of flavors, techniques, and regional specialties.
While pasta, pizza, and olive oil often take the spotlight, there are Italian chefs who delve deeper into the culinary arts, showcasing the real breadth and depth of Italian food.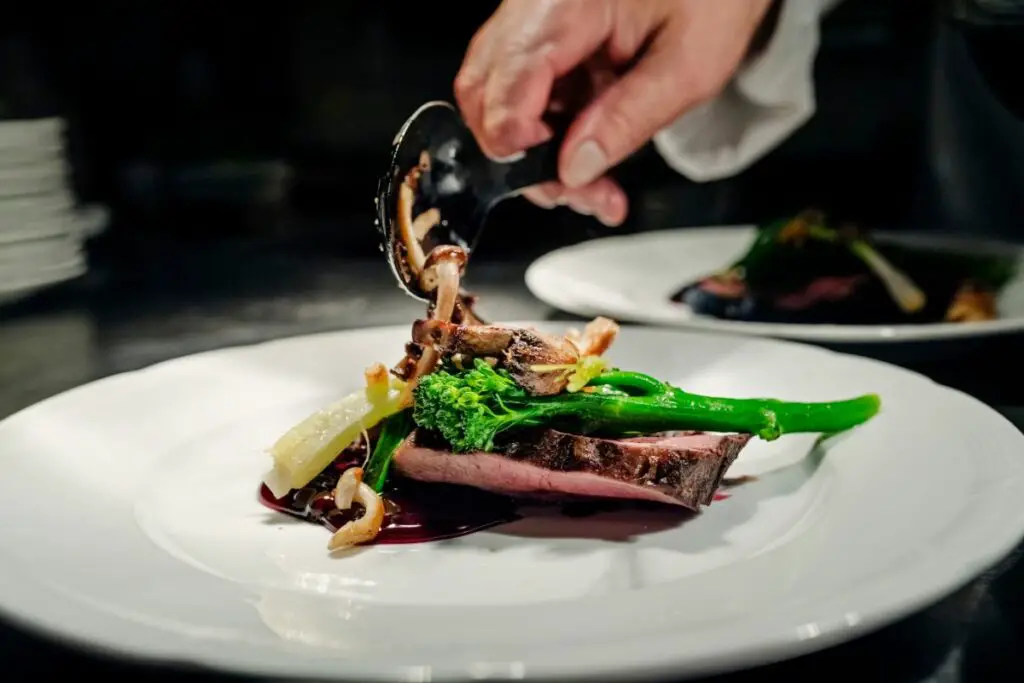 Fabrizia Meroi is one such artisan, blending innovation and tradition in her Michelin-starred restaurant, Laite, in Sappada, Italy.
In this article, we'll learn more about chef Fabrizia Meroi, and we've also included two of her recipes if you'd like to try her dishes at home.
Who Is Fabrizia Meroi?
Fabrizia Meroi is an acclaimed Italian chef who has made significant contributions to the culinary arts.
Notably, she received her first Michelin Star in 2002 and was later awarded the Michelin Italy Chef Woman Award by Veuve Clicquot as part of their Atelier des Grandes Dames project.
Rooted in the flavors and techniques of her native Italy, Meroi's culinary journey is one of instinctive sensitivity and continual learning.
Meroi's path into the culinary world began in 1987 when she left Cividale to work a seasonal job in Sappada.
There, she met her partner Roberto, and together they opened their first restaurant, Keisn, in June 1990.
The establishment was named Keisn – a word in a local dialect, underlining their commitment to regional traditions.
Despite having no formal training, Meroi continually refined her technique by "trying and trying again" and often credits her mother and maternal grandmother as her early culinary mentors.
The restaurant received its Michelin star in 1997, the same year their daughter Elena was born, making it a milestone year for the family.
Fabrizia Meroi's Restaurants
"Laite" is the main establishment where Fabrizia Meroi's culinary craftsmanship can be savored.
Situated in Sappada, Italy, the restaurant is famous for its authentic Italian fare, which is influenced by both regional traditions and Meroi's innovative flair.
Meroi draws inspiration from everyday life, be it time spent with her staff or moments spent alone in nature gathering herbs.
Her restaurant serves as a canvas where aromas, colors, and flavors come alive.
Fabrizia Meroi's Cookbooks
While Meroi has yet to pen any cookbooks, her recipes remain a testament to her skill and imagination.
Below are two of her recipes, each offering a unique take on traditional Italian flavors.
But, to truly enjoy her fine cuisine, a trip to Laite is a must.
Fabrizia Meroi's Recipes
This luxurious dish takes venison loin, a meat well-regarded for its lean texture and rich flavor, and elevates it through a complex process of marination and assembly.
The Marinade
The venison loin is marinated in a mixture of coarse salt, brown sugar, juniper berries, peppercorns, a bay leaf, and grated orange peel.
This meld of ingredients infuses the meat with a symphony of flavors, from the earthy juniper to the sweet and tangy orange.
Creamy Parsley Root Soup
As a base, Fabrizia crafts a velvety soup from parsley root, a winter vegetable known for its nutty, earthy flavor. It serves as a comforting backdrop to the venison.
The Moss
Perhaps the most avant-garde element is the "moss," a foamy creation of hazelnuts, egg yolk and white, sugar, green tea, and a hint of oak moss essential oil.
This imaginative component captures the essence of the forest floor.
Root Leaves
A medley of thinly sliced yellow-fleshed potatoes, purple potatoes, orange sweet potatoes, and red turnips add color and texture to the dish, baked until they are slightly golden and crispy.
The Final Composition
The venison slices are expertly laid on the plate and adorned with root leaves, moss, sauerkraut, hawthorn berries, and other garnishments.
This dish is not just a meal; it's a landscape, a work of art to be savored with all the senses.
For those who prefer comfort food with a gourmet twist, the Venison Burger offers a delightful experience.
The Burger Meat
Ground venison is seasoned with fresh cream for moisture, salt, and pepper for basic seasoning, and given aromatic depth with rosemary and juniper berries.
A touch of extra virgin olive oil is added for cooking, ensuring the lean venison remains juicy and flavorful.
Dog Rose Berry Ketchup
This is not your average store-bought ketchup.
Dog rose berry puree serves as the base, spiced with Tabasco and rounded out with brown sugar, extra virgin olive oil, and balsamic vinegar.
This fruity, slightly spicy ketchup enhances the venison's natural flavors.
Cappucci And Birch Oil
The burger is served with seasoned caps, or "cappucci," that are thinly sliced and marinated in a mixture of salt, pepper, kümmel, and vinegar.
The birch oil, made by macerating sterilized birch bark in extra virgin olive oil, adds an unexpected and delightful woody note to the dish.
Cooking And Assembly
After chilling the burger patties to let the flavors meld, they are cooked in a hot pan for two minutes on each side, keeping the interior juicy while achieving a nice crust on the outside.
The burgers are then assembled with the homemade ketchup and cappucci, ready to be enjoyed immediately.
These recipes not only represent Fabrizia Meroi's culinary prowess but also her ability to create meals that are both comforting and complex, paying homage to the richness of Italian cuisine.
Further reading: The Best Anna Matscher Recipes For The Flavors Of Italy
In Summary
Fabrizia Meroi is a culinary artist whose dedication and distinct approach to Italian cuisine make her a standout in the gastronomic world.
Her restaurant, Laite, offers an authentic yet innovative experience, making it a must-visit for anyone who appreciates the art of Italian cooking.
With over thirty years of experience, study, and research, Meroi's culinary journey is far from over, but the accolades she's received and the joy her dishes bring to diners serve as rewarding milestones along the way.
Are you keen to learn about another female Italian chef? Take a look at our article on Luisa Marelli Valazza.
The Artistry Of Italian Cuisine Through Chef Fabrizia Meroi
Course: Other Recipes
Directions
Choose a recipe from above
Gather your ingredients
Prepare your dish
Enjoy.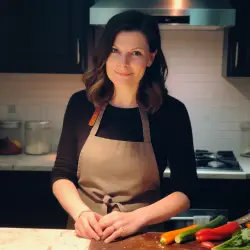 Latest posts by Barbara Hunt
(see all)