Nowadays, the most common way of knowing about a famous chef is through their appearances on television.
Whether the chef is a regular presenter on a cooking channel or if they have their own show, the majority of famous chefs have some sort of television platform to showcase their work.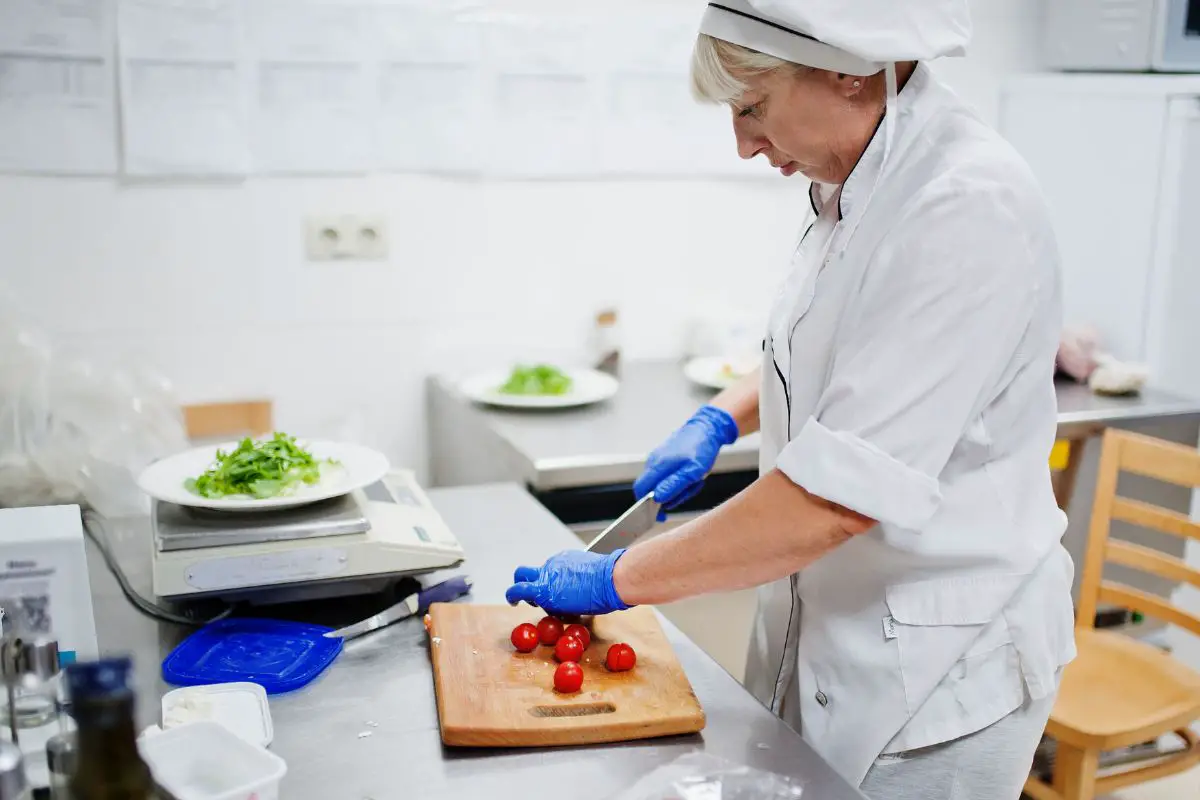 While the culinary industry is considerably male-dominated, there are countless female chefs that deserve the same amount of TV time.
This is especially true for Italian female chefs,considering how popular Italian cuisine is.
If you're looking for some new cooking inspiration, or if you can't remember the name of a particular female Italian chef, (see also: 10 Female Vegan Chefs We Adore)you've come to the right place.
Here are the7 best Italian female chefs on TV we absolutely love!
1. Lidia Bastianich
Italian-American chef Lidia Bastianich has graced American television screens since 1998, regularly contributing to an array of cooking shows.
Her appearances on Public Television first started with Lidia's Italian Table, which then led her to present Lidia's Kitchen, Lidia's Family Table, Lidia's Italy, Lidia's Italy in America, and more.
In every single one of Lidia's extensive television shows, she has become renowned for the way she ends each episode by saying "Tutti a tavola a mangiare!" ("Everyone at the table to eat").
Lidia's Kitchen continues to be a successful show on Public Television, with the tenth series having been released in 2022.
Bastianich is also the owner of a range of Italian restaurants across the United States.
She is also a partner of many Eataly locations, and is regarded as one of the most beloved Italian-American chefs.
2. Giada De Laurentiis
Giada De Laurentiis is most popularly known as the host of her own television show on Food Network, Giada at Home, as well as her regular appearances on NBC's Today.
This Italian-American chef was born in Italy and grew up in Southern California, hence why her cooking is a beautiful blend of Italian traditions with American cuisine.
De Laurentiis is an award-winning chef and TV personality with both a Daytime Emmy Award and a Gracie Award under her belt.
She is recognized as one of the top 100 most influential people in hospitality by the International Hospitality Institute.
Not only is Giada known for her cooking show appearances, but she has also appeared as a voice actor in several fictional television shows, including Scooby-Doo!
And The Gourmet Ghost and Pixie Hollow Bake Off. As of 2023, she has signed a multi-year deal with Amazon Studios.
Giada is the owner of two restaurants on the Las Vegas strip, and one restaurant in Baltimore.
She has written several cookbooks, including Everyday Italian: 125 Simple and Delicious Recipes, Giada's Kitchen: New Italian Favorites, Giada's Feel Good, Giada's Italy, Eat Better, Feel Better, Weeknights With Giada: Quick and Simple Recipes to Revamp Dinner, and Everyday Pasta.
Nadia Santini is a famous Italian chef, most popularly known for her three Michelin star restaurant Dal Pescatore in Lombardy, Italy.
She is praised for her philosophy around small restaurants, claiming that she can give her heart to a dish at a small restaurant rather than a large one.
Santini may not have a large presence on televisions in America, but she was famously a part of the 2010 Lutz Hachmeister television documentary Three Stars, which celebrated the works of three Michelin star chefs across the world.
Nadia is known for her gentle and respectful demeanor, both when working with colleagues and when teaching her recipes.
In 2013, Nadia Santini was awarded the 2013 Veuve Clicquot World's Best Female Chef by Restaurant magazine. She was the first woman to be given a three Michelin star rating.
Known for her eclectic bright pink hair, Cristina Bowerman is a Michelin star Italian chef who splits her time between Austin, Texas and Rome.
Before she trained at Le Cordon Bleu, Bowerman originally worked as a graphic designer and studied foreign languages as well as law.
Aside from her cooking career, Cristina is known for her appearances on television shows such as Mary Berry's Quick Cooking and Mise en Galerie.
She has also appeared on a variety of YouTube channels.
While her television appearances may be minimal compared to other female Italian chefs, (see also: 7 Of The Best Southern Female Chefs That We Absolutely Love)she is certainly memorable.
Now with a successful career in both Austin and Rome, Bowerman splits her time between the two cities thanks to her love for both American and Italian cuisine and culture.
She commends her time in America for introducing her to a variety of new cuisines and cooking styles, introducing them into her work with traditional Italian dishes.
Angela Hartnett is most famously known for her appearances on British television shows, most notably as a protégée of Gordon Ramsay.
She was born in Kent to Irish and Italian parents, who migrated from Emilia-Romagna to the Rhondda Valley in Wales, home to a substantial part of the Welsh-Italian population.
While living in the United Kingdom for her whole life, Hartnett considers her cooking to be influenced heavily by her Italian heritage.
She began working as a chef in 1994 at Gordon Ramsay's first restaurant, Aubergine.
Hartnett has since made appearances in the first season of Hell's Kitchen, Kitchen Criminals, Take on the Takeaway, and Great British Menu amongst others.
Angela is the owner of Italian restaurant Murano in Mayfair, London, which holds one Michelin star and four AA Rosettes.
She then went on to open Café Murano in St. James, which offers a more relaxed version of the restaurant, as well as deli-café and pasta factory Pastificio.
She was appointed Member of the Order of the British Empire (MBE) in 2007 for her contributions to the hospitality industry, and continues to appear as a judge on a variety of British cooking television shows.
6. Mary Ann Esposito
Of course, we couldn't forget the legendary Mary Ann Esposito.
Esposito is most famously known for her hosting role on Ciao Italia with Mary Ann Esposito, which stands to be America's longest-running cooking television show, starting in 1989.
Born in New York to Italian parents and grandparents, Mary Ann was surrounded by authentic Italian cooking from a young age – though she never wanted to pursue cooking as a young adult.
It wasn't until 1980, after she started making pasta from scratch and visiting Italy to attend cooking classes, when her passion began to flourish.
With a Master's degree in Italian Renaissance cooking, Esposito embeds her work in Italian cuisine with a mixture of history and authenticity.
Her cooking show with PBS features four key standards – the ingredients must be accessible for the everyday American, the food must be unique and new, it must be manageable to cook, and it must taste delicious.
7. Ruth Rogers
While not actually Italian, American-born Brit Ruth Rogers has certainly made her mark on Italian cuisine.
She is most famous for her marriage to the late British-Italian architect Richard Rogers, who designed the minimalist space for Ruth's Italian restaurant, The River Café.
This London-based restaurant became renowned for its seasonal ingredients and high-quality food derived from authentic Italian cooking.
Along with the restaurant's co-owner, Rose Gray, Ruth presented Channel 4's The Italian Kitchen in 1998.
Despite the death of Gray, Rogers continues to run the restaurant to this day.
The River Café went on to train several successful chefs, including Jamie Oliver, Hugh Fearnley-Whittingstall, Theo Randall, and April Bloomfield.
Rogers has been awarded an MBE and CBE for her services to the culinary arts.
Summary
So, there you have it! While a male-dominated industry, there are countless female chefs that have made their mark on the culinary world.
Hopefully, this list has introduced you to some of the most famous female Italian chefs on TV that you need to check out.
Frequently Asked Questions
Who Is The Italian Female Chef On Cooking Channel?
There are several Italian female chefs on a variety of cooking channels across the world. Possibly the most famous is Giada De Laurentiis, who was the host of her own show on Food Network, Giada at Home.

She is also a regular guest and co-host on NBC's Today. Giada has since become a household name in American-Italian homes.
Who Is The Italian Female Chef UK?
While there are a handful of female Italian chefs based in the UK, arguably the most famous is Angela Hartnett. Hartnett was born and raised in the United Kingdom to Italian parents, who migrated to the Rhondda Valley.

Thanks to her Italian heritage, Angela has been heavily influenced by authentic and traditional Italian cuisine and cooking methods.

She didn't start working as a chef until 1994, where she took part in a trial at Gordon Ramsay's first restaurant. The trial was successful, and she soon became an employee.

Hartnett has appeared on a variety of UK television shows, including Hell's Kitchen, Kitchen Criminals, Take on the Takeaway, and Great British Menu.

She continues to appear as a judge on British cooking competition shows, and has been awarded an MBE for her contributions to the hospitality industry.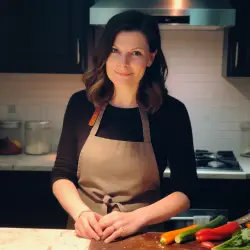 Latest posts by Barbara Hunt
(see all)