You can describe Mary Ann Esposito's cooking as authentic and traditionally Italian, even with its own history. Her cooking style has become beloved, making her one of America's most adored television chefs.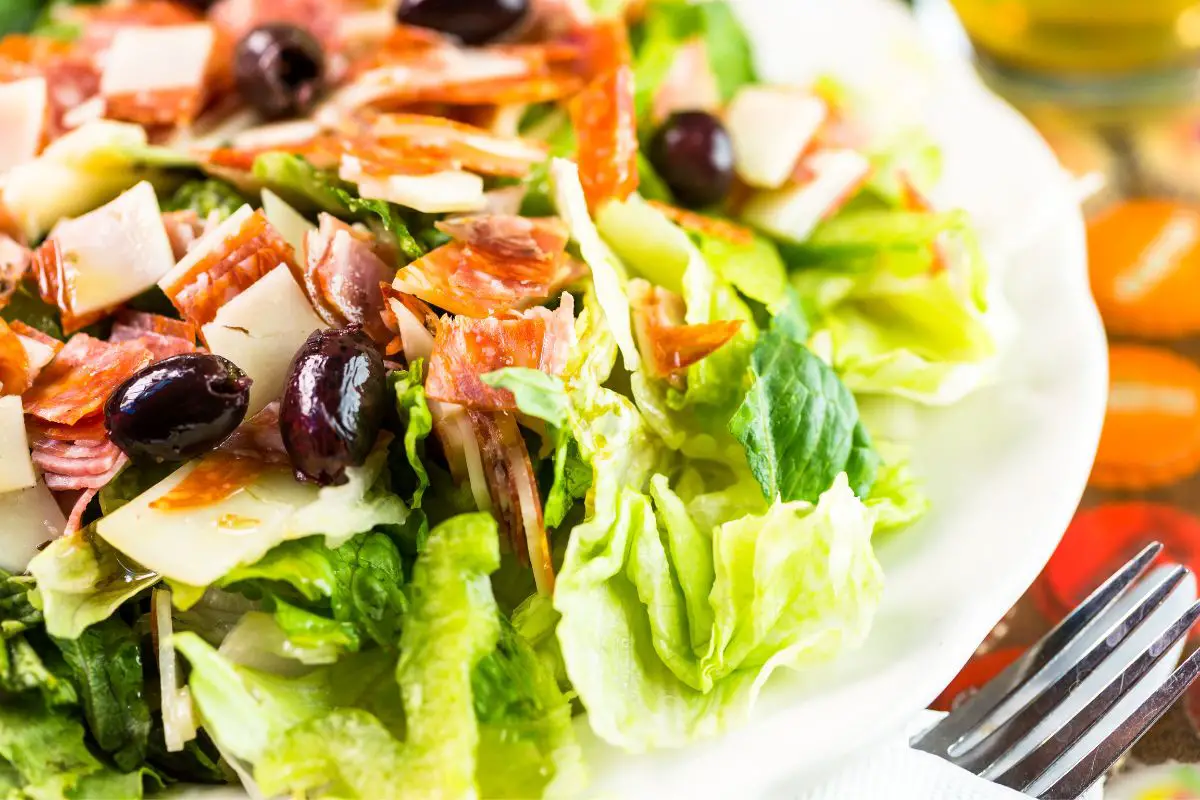 Countless recipes, and those values, have been broadcasted into the homes of millions via her Ciao Italia with Mary Ann Esposito show on PBS.
You can also expect to see her make an appearance on QVC, Fox, the Discovery Channel, and The Food Network to showcase traditional Italian cooking.
In this guide, we will detail five amazing Mary Ann Esposito recipes to try today(see also: 20 Amazing Carla Hall Recipes To Try Today).
Mary Ann Esposito Flavor Profile
Like a lot of Italian chefs, Mary Ann Esposito excels at authentic, flavorful dishes. A lot of her recipes use traditional Italian cooking methods like a pizzelle though others use the oven or an outdoor grill.
You can expect fresh vegetables combined with simple, bold dressings and a smattering of fresh herbs and spices.
Pork and orange is a sensational flavor combination and you could go for even more authenticity by creating your own orange marmalade.
This is also a superb recipe to try during summer as you can use your outdoor grill or barbecue.
Begin by preheating the grill to around 450°F while you wash and then dry the whole pork tenderloins. Rub in some fine sea salt and a few grinds of black pepper then set them aside.
For the Orange Marmalade Sauce, heat up the 8oz jar of orange marmalade in a small saucepan with a quarter cup of balsamic vinegar.
Once the sauce has smoothed out, remove a third of it to baste your prepared tenderloins while you reduce the rest of the sauce. Keep it warm by removing it from the heat and covering it tightly.
Place both of your pork tenderloins on the grill then quickly baste them with the sauce.
Cook them over an indirect heat for around seven minutes and have the grill top closed as you do so then lower the heat to a steady 375°F, turn them over, and repeat the basting, close the grill and cook for another five minutes or so.
They could still do with some resting so turn off the grill and let the tenderloins rest for five minutes for some juicy meat.
Move the tenderloins to a chopping board and cover them with some foil to rest for a further five minutes.
Cut them on the diagonal to form one-inch slices then arrange the slices on a platter to serve with the rest of the Orange Marmalade Sauce though you can add some freshly chopped rosemary too.
There are many things you can do with a head of cauliflower yet for traditional Italian recipes, you can look further than cauliflower rice.
Oven roasted cauliflower is an authentic recipe that could be a game-changer for a Sunday dinner with the family.
Grab the cauliflower head and turn it upside down on your chopping board then carefully remove the core in the center.
Discard it and get to work transforming the head into one-inch-sized florets then wash and dry each one.
In a bowl, whisk together a third of a cup of extra virgin olive oil, two teaspoons of celery salt, a teaspoon of regular salt, two teaspoons of minced thyme, and a few grinds of coarse black pepper.
Throw in the florets and ensure that they are tossed and evenly coated. Spread them all on a prepared baking sheet then bake for around 25 minutes, though turn them over halfway through.
The florets are ready once they can be easily pierced and start to brown. To save you some time, you could buy the florets already washed and dried from the grocery store though this method is authentic.
Pizzelles are an Italian family favorite and are essentially waffle-like cookies made on a specific pizzelle iron.
You will need your own form maker and that could make two or four cookies at the same time to create a gorgeous stained glass appearance that is truly festive.
Start by sieving together three and a half cups of all-purpose flour with two teaspoons of baking powder, and an eighth of a teaspoon of salt.
In a separate bowl, beat together one and a half sticks of unsalted butter left at room temperature with one and three-quarters of a cup of sugar.
Once fully combined, gradually add five extra large eggs until fully blended then add a tablespoon of vanilla extract.
Slowly blend in the flour mixture until you have a soft dough that will be chilled for a couple of hours. Heat up the pizzelle maker and you may want to brush it with some vegetable oil.
Create two-teaspoon balls of dough to roll out in sugar sprinkles for a coating and then you can cook in the form maker.
Close down the lid then latch it up and count up to 30 before lifting the lid, removing the pizzelle with a fork, and leaving them to cool.
Of course, you can adapt the count to create lighter or darker pizzelles but ensure that they are thin and crisp though you can make miniature cannolis as they set.
You cannot get more authentic Italian cooking than a simple, colorful, and flavorful Italian Style Chopped Salad.
The colors are bright and amongst the fresh vegetables are the colors of the Italian flag. Red in the quartered cherry tomatoes, white in the pearl mozzarella balls, and green in the asparagus stalks and romaine lettuce hearts.
Start with the dressing which includes six tablespoons of extra-virgin olive oil, four tablespoons of white balsamic vinegar, and a finely chopped shallot.
Whisk that together with two teaspoons of sugar, two tablespoons of freshly minced parsley, and a teaspoon of dried oregano, with salt and freshly ground black pepper to taste.
Set the dressing aside while you blanch a small bunch of asparagus spears in boiling water for a couple of minutes.
Chop up your remaining vegetables including a romaine lettuce heart into thin strips and dice up a small red onion.
You should have a couple of cups of chopped radicchio, a cup of quartered cherry tomatoes, a cup of pearl mozzarella balls, and half a cup of green olives.
Arrange each salad ingredient in its own pile next to each other then drizzle on the dressing and toss when you reach the table before serving.
Of course, authentic and traditional Italian cooking should mean plenty of tomatoes. For a versatile tomato sauce, half six cups of cherry tomatoes and preheat the oven to 350°F.
Toss the halved tomatoes in a bowl along with three tablespoons of extra virgin olive oil, a teaspoon of salt, and a tablespoon of sugar.
Spread out the coated tomatoes onto a large baking sheet and bake until shriveled and about half the original size.
Heat another two tablespoons of extra virgin olive oil in a large saucepan and sauté a minced garlic clove with half a teaspoon of minced hot red pepper for some delicious heat.
Pour in the roasted tomatoes with their juices into the saucepan and stir in half a cup of dry red wine to cook over a medium heat for around 15 minutes. Throw in six to eight torn basil leaves right at the end.
Final Thoughts
When you look over the recipes of Mary Ann Esposito, you are looking at authentic Italian cooking that has been passed down through generations.
She has learned from her own grandmothers how to create Italian cuisine the traditional way, even using proper Italian cooking equipment.
That does not mean you have to, though you should pay attention to the ingredients list as the likes of her Italian Style Chopped Salad and Roasted Hot Cherry Tomato Sauce excel with fresh ingredients.
Her recipes tend to be quickly prepared yet you can take your time over them, just as they would do in Italy.
Frequently Asked Questions
What Is So Special About Mary Ann Esposito's Ciao Italia TV Show?
As well as garnering a huge audience over the years with her authentic Italian cooking, Mary Ann Esposito even holds a record with her Ciao Italia show.

After premiering in 1989 it is America's longest-running cooking show which shows Esposito traveling across Italy preparing regional dishes.
Where Does Mary Ann Esposito Get Her Italian Heritage?
Though Mary Ann Esposito grew up in Depew, New York, she does have Italian heritage through her blood relations.

That includes her grandmothers; one of whom was Sicilian while the other one was Neapolitan.

Both nonnas were native to Italy and professional cooks who instilled a love for Italian cooking in their granddaughter.
5 Amazing Mary Ann Esposito Recipes To Try Today
Course: Recipes
Directions
Pick a recipe from the list above
Click the recipe name and visit the website
Collect the ingredients and cook the food
Enjoy – don't forget to leave a review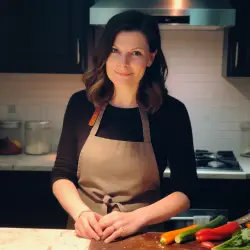 Latest posts by Barbara Hunt
(see all)