If you're an avid watcher of TV's Top Chef, then you already know who Carla Hall is. But for those who don't, she is an American chef, TV host, and former model who is supremely talented in the kitchen.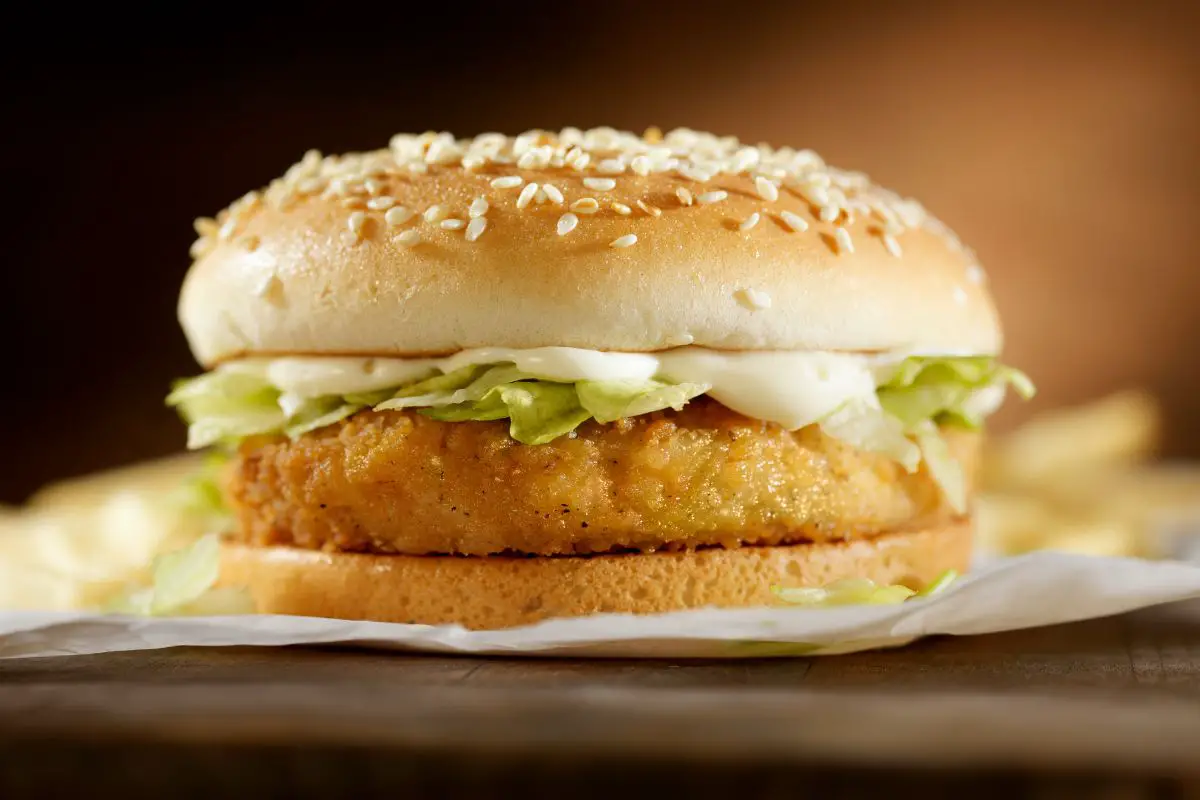 She used to host ABC's show The Chew, where she discussed food from a variety of angles.
Hall is most well known for her southern dishes such as black-eyed pea salad, buttermilk biscuits, collard greens, and sweet tea, and these recipes and many more are what we'll be taking a look at in our article today. 
Below, you'll find 20 of the best southern-inspired and comforting recipes from Carla Hall, but first, let's take a closer look at who she actually is. 
Who Is Carla Hall?
Carla Hall rose to fame when she competed on the Bravo network's 'Top Chef' and 'Top Chef: All Stars' where she shared her philosophy of cooking with love.
Carla believes that food is a universal thing that brings us all together. Carla then went on to co-host the Emmy award-winning ABC show The Chew for 7 years.
She is currently hosting shoes on the Food Network such as 'Worst Cooks in America,' and 'Thanksgiving, Holiday, and Halloween Baking Championships.' She is a judge on the latter.
Packed with veggies this dish also features mouth-watering seared chicken thighs, sweet potatoes, and spicy gremolata.
One of Carla Hall's most popular dishes, this fried chicken (see also: 20 Amazing Carla Hall Recipes To Try Today)meal is topped off with decadent sausage cream gravy. You will need plenty of olive oil for this sumptuous southern dish.
You may have done a double take reading this recipe name – taco grilled cheese? Does such a thing exist? Well, Carla has brought it to life! This is a crispy, meaty grilled chicken dish packed with Mexican flavor.
If you're a fan of butter, honey, and hot sauce, then this is your dream burger! It's also a great way to mix things up at your next BBQ.
With some cream cheese you can whip up these delicious little bites in no time! They're the perfect gift for chocolate lovers, featuring bittersweet chocolate, white chocolate, and filled with peanut butter.
Blackberry pie is the perfect way to finish a southern meal, and this particular pie has a delightfully flaky pie crust. Serve with some ice cream to make it super decadent. 
These adorable cupcakes are the perfect crowd-pleaser, especially for garden parties in the spring and summer. Serve these at your child's next birthday party.
This recipe swaps out pie crust for cornmeal. The texture is the same, but the taste is totally unique and pairs so well with the apple filling and a scoop of ice cream on top.
At first glance these may seem like standard deviled eggs, but the bacon takes them to the next level. 
This chopped salad with vegan, grilled meatballs is a great vegan/vegetarian friendly addition to any BBQ.
These homemade buttermilk biscuits are absolutely perfect. They have fine, flaky layers that melt in your mouth, and enough leavening and flour to help the biscuits rise without weighing them down with fat and grease.
These biscuits are airy, light, and delicious, with a generous amount of buttermilk to ensure they stay moist.
Mac and cheese is the ultimate comfort food. This hearty, super cheesy meal is guaranteed to get you through the winter.
The four different cheeses used in this mac and cheese dish all bring something to the table, and your family is sure to love it.
It's not just an ideal side dish, but with some lobster and grilled chicken it can make an amazing (see also: Amazing Carla Hall Recipes To Try Todaymain dish that is guaranteed to fill you up.
Who doesn't love a hearty, filling salad? This black-eyed pea salad certainly fits the bill!
Packed with tasty, chopped veggies and fresh herbs, and topped with a creamy, sunflower seed dressing, this salad is the perfect lunch dish or fresh, light dinner dish that is sure to put a spring in your step. 
When you think of salads, we bet a lettuce base comes to mind. But this recipe is a bean-based salad that is a lot heartier than its lettuce counterpart, and is full of nutrients which your basic arugula just doesn't have.
Black-eyed peas are a member of the legume family, and are an amazing addition to your diet since they are a fantastic source of calcium, copper, folate, iron, magnesium, vitamin A, vitamin K, and zinc.
Carla's secret to a great chicken pot pie is having a crust on the bottom and top, with a browned and crisp bottom crust that is then drenched with sauce.
You bake the crust separately, then spoon the warm filling over one piece and top with another. We adore how flaky the crust is, and how it forgoes that gooey, raw dough layer that often features in homemade pot pie. 
It's a great dish to serve at a dinner party! You can make the crust ahead of time, let the filling simmer, and combine them when you're ready to serve.
In this collard greens recipe you don't need bacon fat, or ham hocks, or any kind of meat products to add flavor to your greens.
If you want a simple, delicious collard greens recipe with a vegan twist to add to your roster, look no further than this one.
Traditional oatmeal cookies are a classic bake, and this recipe puts a fancy twist on them.
This version contains white chocolate chips and dried cranberries, and is an amazing way to put a fun, exciting twist on a traditional recipe. 
To get the best cookies, use room-temperature butter for a soft, cakey cookie. Melted butter will make your cookies spread quicker when baked, and give you cookies that are chewy but crispier.
You want your butter to keep its shape, and not be too runny.
You also shouldn't over-whip your butter, as this will also cause your cookies to excessively spread and your cookies won't be as pillowy and soft.
You should simply mix your butter enough to combine and then move onto the next step in the recipe.
This recipe is an excellent way to make use of your rotisserie chicken and put a new twist on a fresh meal. The slivered almonds give the dish a delightful crunch, while the grapes add a touch of sweetness.
This recipe is a great way to add some zing to your lunch. 
Pound cake is a classic American recipe and would be a great addition to your Thanksgiving table.
Pound cakes have been appearing in American cookbooks since 1796, with simple ingredients that you can easily replicate today.
It was called a pound cake because the cake's recipe included a single pound of every ingredient – butter, eggs, flour, and sugar. Today's recipes often put a twist on the traditional version.
Carla's recipe is inspired by her grandmother's. It's simple to make, but the flavors are anything but. 
The sour cream addition makes it super moist, and the almond extract, coconut extract, lemon extract, rum extract, and vanilla extract really enhance the flavor and richness of the cake.
Other pound cakes can't just match it! When the cake is baking, the smell of these extracts will have your mouth watering.
A tall glass of sweet tea filled with ice on a summer day is the best way to quench your thirst. It's hard to find a more refreshing drink!
This is another recipe from Carla inspired by her grandmother's recipe. It even includes Lipton tea bags like her grandmother's. The dark amber color is beautiful, and while it's a sweet tea it's not too sugary.
Cookie butter is truly a wonderful thing. If you've never heard of cookie butter before, allow us to educate you! This is a tasty, spreadable treat that can be used as a dip for apple slices or pretzels.
After all, doesn't everything taste better with a little cookie flavor? 
Final Thoughts
We hope our picks for 20 amazing Carla Hall recipes inspire you to bring some southern cooking into your kitchen! Carla's food just screams summer, but is comforting enough to enjoy all year round.
Frequently Asked Questions
Does Carla Hall Have Her Own Restaurant?
Yes, Carla Hall currently has one restaurant in New York City called Carla Hall's Southern Kitchen.
How Did Carla Hall Get Her Start?
Carla Hall was propelled to fame when she featured on the fifth season of Top Chef. She soon became a fan favorite on the show, and made a return on the 8 season of Top Chef: All Stars.
20 Amazing Carla Hall Recipes To Try Today
Course: Recipes
Carla Hall is a beloved staple of culinary TV shows, known for her comforting, southern-inspired dishes. We have 20 amazing recipes of hers for you to try!
Directions
Pick a recipe from above
Click the recipe name and visit the website
Collect the ingredients and the food
Enjoy – don't forget to leave a review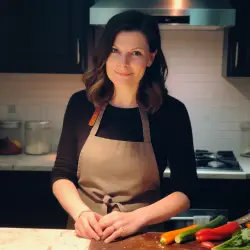 Latest posts by Barbara Hunt
(see all)