If you've never heard of a Charlotte Russe dessert before, then you're in for a real treat.
The Charlotte cake is a bread pudding that you can either serve hot or cold, with breadcrumbs or some sort of biscuit used to line the tray, which is in turn filled with a type of fruit puree.
The Charlotte Russe is a special Russian variation of the cake that uses ladyfingers to line the mold, with Bavarian cream filling the center.
This makes it a lot lighter and fluffier than a lot of the other Charlotte cake variations.
So where can you find the best Charlotte Russe dessert recipes? How does each one differ from the last? Which ones can you make with only a few ingredients?
Well, we have trawled the internet and found some of the best Charlotte Russe dessert recipes. So, what are you waiting for? Let's get stuck in!
What Is A Charlotte Russe?
The Charlotte Russe is a variant of the Charlotte cake, which is a kind of bread pudding that has a crunchy biscuit or bread-based outer layer with a soft center or cream or fruit puree in the center.
This cake has its origins in the early part of the 19th Century.
The Charlotte Russe hails from Russia and is made in a very distinctive way. It comes with ladyfingers laced around the outside of the mold and is filled with cream from Bavaria.
This was a popular dessert in New York during the 1930's, 1940's and 1950's.
There is another variation of this cake that's called the Charlotte Royal, which uses Swiss roll for the outer layer instead of ladyfingers.
So where can you find the perfect recipes for the right kind of Charlotte Russe for your dinner party?
Well, we have compiled a list of some of the best ones we could find, which are very easy to understand and, most importantly, very easy to make.
This first recipe is the classic style, served cold and with no need for warming up or cooking of any kind.
If you want to create a centerpiece for an English Victorian-era spread, then you can't go far wrong with this Charlotte Russe recipe.
This recipe features 20-25 ladyfingers, which makes for one of the most decorative edges that we've ever seen. The whipped cream is very simple to make, infused with mouth-watering vanilla.
It comes with gelatin that you'll need to hydrate, which can be a very tricky process, so make sure that you pay attention to the recipe.
This is another sumptuous and creamy Charlotte Russe recipe, this time it comes peppered with raspberries for that tart and tangy flavor.
This soft cake would make an amazing treat for a birthday or even the main centerpiece for a wedding spread. (see also: 7 Amazing Paula Deen Gooey Butter Cake Recipes To Try Today)
This also features ladyfingers around the perimeter, so expect a lot of crumbs.
This requires very few ingredients and you won't have to bake it, so if you want a delicious cake ready in less than a few hours, then why not give this one a go?
This is another very simple recipe, which is perfect for anyone who is starved of time and energy. You can have this whipped up in 30 minutes, although this will not sacrifice any of the flavoring or texture.
The only complicated bit about this recipe is getting the gelatin right.
This one also contains whiskey, so if you like your Charlotte cake with that little boozy kick to it, then go for this recipe.
It is recommended that you make this recipe ahead of time so that all the ingredients have time to set.
If you like your desserts nice and tart, then you can't go wrong with this Russe that's full to the brim with blackberries and infused with a cinnamon flavor.
This requires you to beat the egg whites on the top until they form stiff peaks.
This requires a lot of cinnamon and sugar, giving you a delicious mixture of the sweet and the earthy.
This comes with golden caster sugar, so you can expect that extra luxury when it comes to the final taste and texture. This requires you to make the gelatin once again, which is a very delicate process.
Who should you turn to for the perfect Charlotte Russe recipe that the Great British Bakeoff team?
This recipe is simple to make, so if you don't think of yourself as a very confident baker, then this is a good place to start.
You can make this one with lime, cherry or orange jelly, the choice is up to you. Either way, you'll have a filling that is incredible and will melt in your mouth as soon as the spoon touches your lips.
It also requires fresh bananas, apricots and cherries, although you can mix and match how you like.
As the name suggests, this has a little bit of French flavoring to it, with a little bit of orange-infused liqueur, lemon juice and frozen raspberries.
This comes with 18 soft and buttery ladyfingers around the outside, which makes a great counterpoint to the gooey innards.
The topping is also made from ultra-soft whipped cream and is peppered with almonds, which gives that extra crunch with a little twist of creamy flavor.
This is one of the less calorific examples of this dessert, so if you are trying to cut back and lose weight, try this one.
Next up, we have a far more exotic Charlotte Russe, this time it comes with lashings of passion fruit puree and lots and lots of double cream.
This comes made with 3 sheets of gelatin, which makes it one of the less labor-intensive Charlotte Russes on this list.
This is decorated with various types of fresh fruit, which is great if you are trying to increase the amount of nutrients that you get in your daily diet.
Not only that, but it looks amazing, ideal as the centerpiece of your next garden party.
This is another more traditional Charlotte Russe dish, this time filled with rum, granulated sugar, vanilla extract, whole milk, canned fruit and plenty of real fruit for decorative purposes.
It also comes served with lashings of syrup, all of which adds up to a very lively and refreshing cake.
This comes with the traditional ladyfingers surrounding the outer layer. One thing that we like to do is find ladyfingers that have a seam of soft chocolate running through the center.
This takes around 2.5 hours to prepare and finish, so make sure you have a few spare hours on your hands before you make it.
Now we have a slight deviation to the conventional Charlotte Russe, instead of filling it with vanilla cream, you are going to fill it with delicious chocolate.
This recipe uses dark chocolate, so if you like that bitter aftertaste, then this is a great recipe for you.
This is a very quick cake to make, all you need is 5 minutes to prepare the ingredients and 30 minutes to allow the cake to set.
This requires no baking, so you won't have to worry about getting the oven settings just right.
This is another more conventional Charlotte cake recipe (see also: 10 Best Charlotte Russe Dessert Recipes To Try Today)that requires very few ingredients and does not take that long to make.
The resulting cake is much fluffier on the outside than the regular Charlotte Russe cake that you might make.
This is made with gelatin, so you'll have to make sure that you are paying a lot of attention to the instructions to make sure that this is set properly.
You can decorate this cake with whatever topping you like, although this recipe suggests that you use edible flowers.
Conclusion
The Charlotte Russe is a very unique subset of the Charlotte cake, and you can make it in many different ways, using different fillings and setting techniques.
The trickiest parts of making this type of cake is getting it to set properly, so make sure you are pouring the gelatin just right.
Frequently Asked Question
What Types Of Charlotte Russe Cake Are There?
There are a few types of Charlotte Russe cake, here are just a few of them:

• Charlotte Malakoff – This comes with the traditional ladyfinger lining, with cream, butter, sugar, liqueur with chopped almonds. This usually comes topped with fresh strawberries.

• Apple Charlotte – This is a golden encrusted dish that uses an apple compote in the center. It is baked rather than served cold.

• Charlotte Royal – this is made in exactly the same manner as the Charlotte Russe cake, except that it comes with Bavarian cream in the center and jam-filled Swiss roll around the edge.
10 Best Charlotte Russe Dessert Recipes To Try Today
Course: Recipes
Directions
Pick a recipe from above
Click the recipe name and visit the website
Collect the ingredients and the food
Enjoy – don't forget to leave a review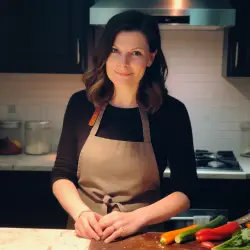 Latest posts by Barbara Hunt
(see all)