Dessert is arguably the best part of any meal – even more so if you have a sweet tooth.
And have you noticed that, no matter how full you are from savory food, there's always room for something else?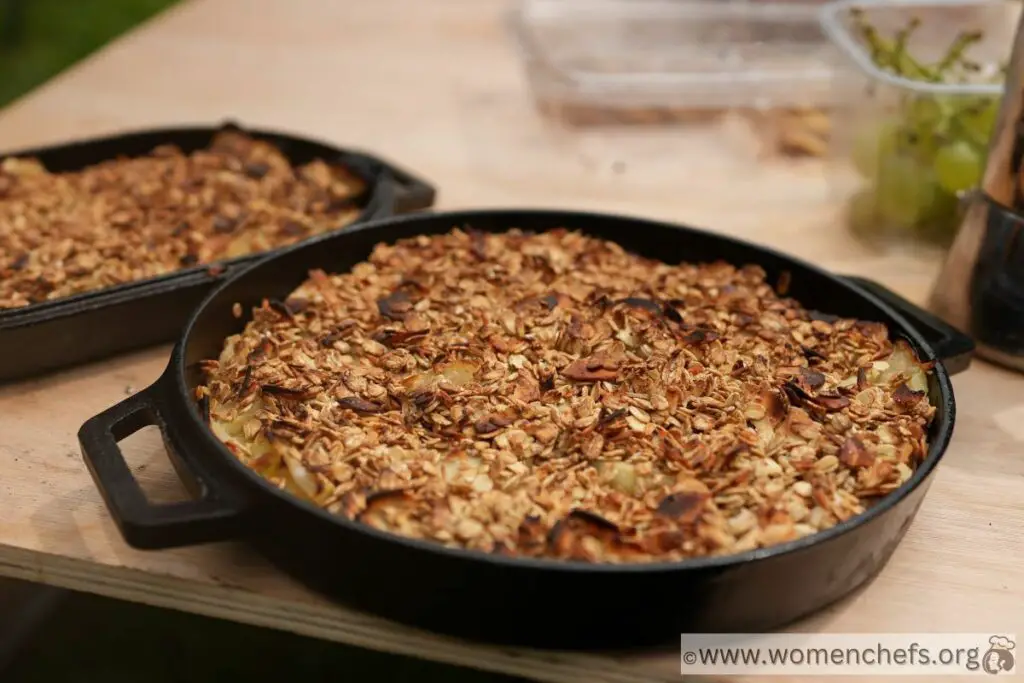 Our theory is that we have a special dessert stomach – just waiting to be filled with something delicious and sugary.
But, with so many dessert options, how on earth do you choose what to make?
We've pulled together a list of some of our favorite ever desserts from the likes of Ina Garten, Paula Deen, and many more talented chefs.
These are desserts designed to please your guests and leave everyone suitably satiated.
We've added a mixture of hot and cold desserts, so you have something for every occasion.
Keep reading to find your new favorite dessert recipe.
Ina Garten is a true master when it comes to chocolate cake, so we couldn't compile a list of our favorite desserts without including one of her decadent sponges.
This rich, moist chocolate cake makes a wonderful dessert and can even be made into cupcakes if you prefer.
Garten's dessert recipe calls for a cup of coffee to be added to the mixture and the frosting, which adds to its luxurious taste.
This cake should be served at room temperature and pairs well with ice cream.
From one chocolate cake to another, number two on the list is this incredible chocolate icebox cake – it's a big hit with the kids!
This recipe is oh-so-simple to make, but you will need some patience before you can get stuck in, as it will take a good 8 hours to refrigerate.
You only need four ingredients to make this icebox cake, which is another reason why we love it; you'll need to get yourself some confectioners' sugar, vanilla extract, heavy cream, and Oreos – that's it!
Remember to save some cookies to garnish your cake afterward.
If chocolate isn't really your bag, keep reading – we have plenty more desserts to make at home.
Apple pie is the ultimate comfort food, bringing back memories of cold afternoons, crackling fires, and good food at our grandparents' houses.
Ina Garten has so many apple pies to choose from, but we love this deep-dish option as it's fit to burst with appley goodness and has a trio of truly warming spices – cinnamon, nutmeg, and allspice.
Plus, it has a refreshing citrusy twist which adds depth to a traditional apple pie recipe.
If you need to save time when preparing this apple pie, you could buy a store-bought crust instead, but if you're making your own, you'll need to allow plenty of prep time.
Plate up an ample serving of this divine apple pie with lashings of whipped cream.
With air fryers being the height of fashion, we wanted to introduce a recipe that can put yours to good use.
This air fryer turtle cheesecake takes less than an hour to create and tastes incredible.
Drizzle your finished cheesecake with chocolate and caramel sauce, and pecans.
If you're craving more chocolate, add some chocolate chips to the top too.
Mary Berry always has a mouth-watering dessert in her armory, and this sunshine cake is no exception.
This recipe combines carrots, bananas, and courgettes for a ridiculously soft and moist cake that will have your guests begging for the recipe.
Courgettes in a cake may sound a little strange, but trust us, they work wonderfully. And if you can't trust us, trust the queen of cakes herself and give this recipe a try.
Mary Berry recommends decorating this cake with banana chips, but walnuts work wonderfully too.
We're feeling a bit patriotic with this red, white, and blue ice cream cake. This is the best dessert to serve on the 4th of July (or any time of the year, for that matter).
This is a great recipe if you're looking for a fruity finish after your meal, and you'll only need to set aside 30 minutes to create it. The cooling time is four hours, though.
You'll need to start with a pound cake (we have a recipe for one here) and layer it with ice cream and fruit preserves.
Decorate your cake with mint leaves and fresh berries, and serve.
A Charlotte Russe cake is a luxurious European dessert that will leave everyone feeling satisfied.
We like this particular recipe for its tart raspberry flavors.
You'll need ladyfingers, orange liquor, sugar, water, gelatin, lemon juice, raspberries, and whipped cream for this creation.
To make the topping, Betty Crocker recommends butter, sliced almonds, whipping cream, sugar, and powdered sugar.
Save some of those almonds for decoration!
Churros are usually deep-fried (which is what makes them so delicious), but this baked option is equally tasty, we promise.
You should get around 30 bites from this recipe, and you'll need a piping bag with a star-shaped nozzle to create the perfect churro shape.
Once your bites are baked, brush them with butter and dust them with cinnamon sugar. Serve with a caramel dip.
Pecan pie is a huge hit for dessert, but making shortcrust pastry can be a real nuisance.
In this recipe, you'll work with store-bought pastry instead, which saves an awful lot of time and stress. There's no shame in using pre-made pastry, especially when it tastes so good.
This delicious fall dessert can be served with a good dollop of vanilla ice cream or crème fraîche.
Paula Deen certainly knows how to tempt us – the name of this dessert alone is enough to get our mouths watering.
If you've never had butter cake ice cream before, you're missing out.
This is a great dessert recipe, and it's not too heavy after a big meal either.
All you need to create Paula Deen's delightful dessert is chocolate ice cream, crumbled cookies, pecans, hot fudge sauce, and, of course, Double Chocolate Ooey Gooey Butter Cake.
We LOVE a raspberry cheesecake for dessert, and this recipe is great as it's so quick and easy to make without compromising on taste.
All you'll need to create this crowd-pleaser is digestive biscuits, butter, cream cheese, caster sugar, plain flour, eggs, vanilla extract, soured cream, icing sugar, and raspberries.
Keep some of the raspberries aside, ready to serve with your finished cheesecake.
This is the perfect tart dessert and a great alternative to serving chocolate cake.
If you don't enjoy raspberries, you could use strawberries instead.
If you love coconut, then this dessert recipe is for you.
This rich and decadent coconut bundt cake should serve around 16 people and takes just over 2 hours to create.
We love the addition of white chocolate chips, which work perfectly with the coconut flavors and creamy textures of this cake.
For a truly indulgent dessert, give this mud pie a try.
You'll need cookie crust, cookie crumbs, coffee ice cream, frozen whipped topping, chocolate chips, chocolate syrup, and hot fudge sauce to make this gooey delight.
This is a pretty rich dessert, but it's super addictive. Luckily, this recipe makes enough for 12 servings.
Be warned, you may have to fight off the little ones to get a helping for yourself.
We know, another cheesecake recipe … but cheesecake is life, and this time we're bringing you something more traditional with no bells and whistles.
This Philadelphia cheesecake only requires a few ingredients and creates a simple yet tasty dessert.
We recommend serving this baked cheesecake with fresh strawberries or raspberries. If you're feeling particularly indulgent, add some ice cream sauce.
We're wrapping up our best dessert recipes with a classic, refreshing ambrosia salad.
This is the perfect option if you need to whip up a dessert, but don't have much time.
Grab yourself some mandarin oranges, shredded coconut, mini marshmallows, pineapple chunks, and sour cream.
Mix all of your ingredients together and pop this dessert in the fridge to cool for a few hours before serving.
Final Thoughts
We don't know about you, but our mouths are watering after devouring that list.
Whether you want a cold dessert like butter cake ice cream or irresistible warm churro bites, we've found the best of the best to make your tummy smile.
We hope you enjoy creating these delicious dessert recipes – but remember to enjoy digging into them even more!
Frequently Asked Questions
What Is The Most Popular Dessert In The World?
The most popular dessert will very much depend on where you're from.

Desserts like cheesecake and ice cream are loved the world over, but other popular desserts include mochi, tiramisu, creme brulee, apple pie, baklava, brownies, and chocolate cake.
What Is A Good Dessert To Have After Dinner?
Ice cream-based desserts and cheesecake are a popular after-meal choice. Chocolate desserts are also favored, but they can be a little heavy if you've had a big meal.
15 Amazing Dessert Recipes You Need To Make At Home
Course: Other Recipes, Recipes
Directions
Select a delicious dessert recipe from above
Gather all of your ingredients
Whip up a tasty dessert
Enjoy!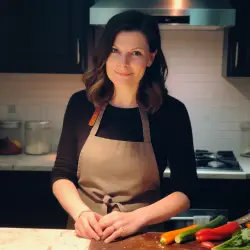 Latest posts by Barbara Hunt
(see all)