Mary Berry is a massive name within the baking industry. This English baker is known for her delicious dessert recipes. Consequently, many have crowned her Mary, Queen of Cakes.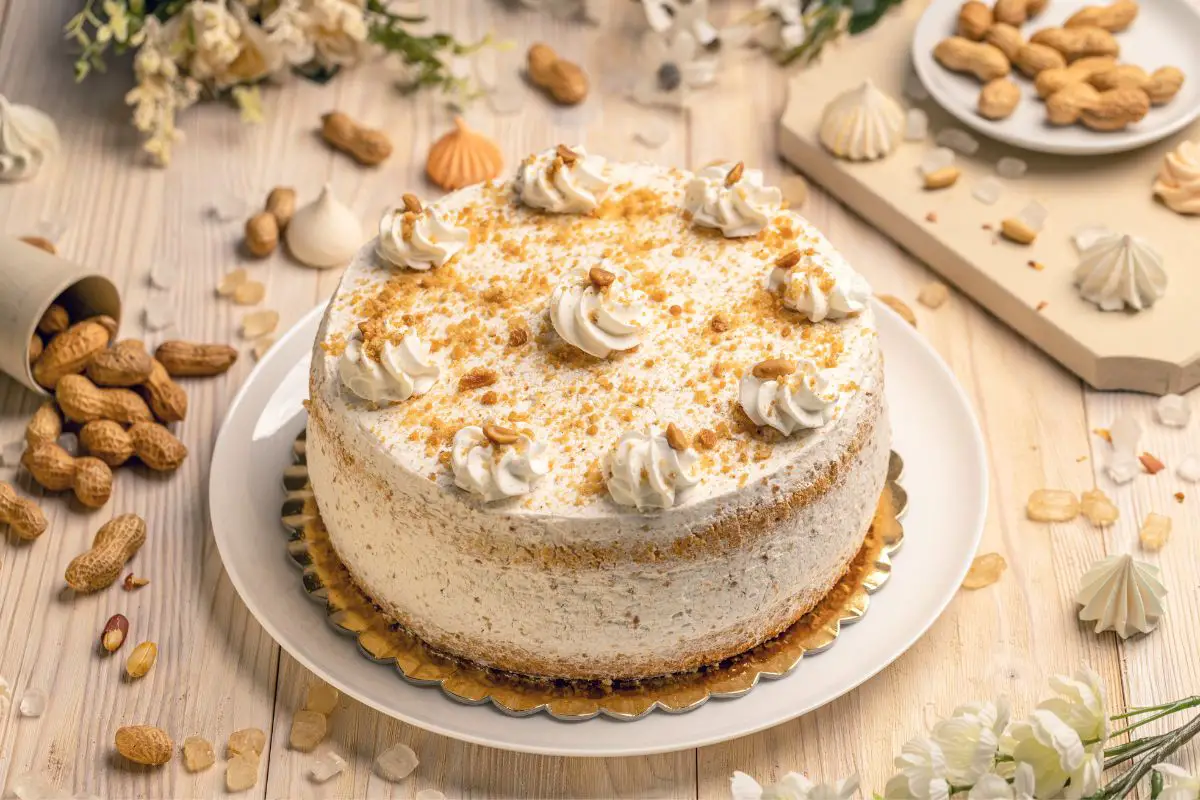 Thanks to her amazing skills, Mary Berry has hosted and appeared in numerous baking programs, including The Great British Bake Off.
If you want to be as skilled as Beery herself, here are some delicious cake recipes that are perfect for dinner parties, picnics, and potlucks.
Victoria sponge cake is a classic English dessert that is named after Queen Victoria.
With this recipe from Mary Berry, you can bake a traditional Victoria sponge cake. This classic sweet treat is ideal for baking in the summer thanks to its fruity flavor.
The sponge cake has a lightly sweet flavor. The main source of flavor comes from the jam filling and double cream filling.
These fillings not only give the cake a sweet flavor but also ensure that the cake is deliciously moist.
An additional benefit of this creamy recipe is that you can use strawberry or raspberry jam, allowing you to personalize the recipe.
This outstanding orange cake recipe from Mary Berry is bursting with fresh fruity flavors. Super zesty and moist, this excellent cake has been made with orange zest.
The cake is coated in a lightly seasoned frosting, which is the perfect way of finishing this cake. When topped with a little grated orange zest, this orange cake is great for sharing on social media.
Ideal for mother's day, this cake is great if you fancy a sweet treat. It perfectly represents the fruity flavors of spring and summer.
Battenberg cakes are a great way for bakers to enhance their baking skills. Though they can be a little fiddly to make, this recipe is quite straightforward.
This Berry recipe is incredibly sophisticated, thanks to the checkerboard pattern at the center of the cake.
This brilliant Battenberg cake fantastically pairs coffee and walnut to create a cake that not only looks fantastic but tastes divine.
When wrapped in marzipan, the flavors of the cake harmonize beautifully. This coffee and walnut-flavored dessert is a dynamic twist on the classic Battenberg cake.
Are you a chocolate lover? This rich and sweet chocolate cake is hard to resist. The cake has been marvelously matched with a creamy chocolate ganache.
Made with just dark chocolate and double cream, this glorious chocolate ganache is surprisingly simple to make.
The recipe also uses the ingenious idea of filling the cake with apricot jam. This jam adds a fresh and zesty taste to the dessert that sets it apart from other chocolate cake recipes.
Ultimately, Mary Berry's chocolate cake is perfect for birthdays and other celebrations.
If you are looking for a unique cake recipe, we recommend making Mary Berry's scrumptious sunshine cake.
Made with carrots, bananas, and courgettes, this cake features flavors that are rarely seen in desserts. Yet, these fruits and vegetables pair well to create a cake with a distinctive flavor.
Coated in a vanilla-flavored cream cheese frosting, this cake is also moist and creamy. It also looks beautiful thanks to the banana topping.
With a name that alludes to the sun, this quirky cake is ideal for making when the sun is in the sky.
Many fruit cake recipes can be dry and bland. Thankfully, Mary Berry's recipe escapes this fate. Soaked in brandy and peel, the fruits are bursting with moisture and flavor.
This cake contains an assortment of tasty fruits, including raisins, sultanas, currants, dried apricots, and glacé cherries.
The cake has a spiced flavor thanks to sensational seasonings like nutmeg and mixed spice. This fruit cake recipe is super versatile, as it can also be transformed into a Christmas cake.
Salted caramel is a popular flavoring for cakes. If you love this cake flavor, then this is the perfect Mary Berry recipe (see also: 17 Best Mary Berry Recipes You Can Try Today)for you. This moreish cake will have you craving an extra slice.
Seasoned with tinned caramel, the cake has a mouth-watering caramel flavor that is strong but not too overpowering.
This two-layered cake has been combined with salted caramel icing that is moist and creamy.
Decorated with salted caramel fudge, the cake looks luscious. In addition, this fantastic fudge topping has a chewy texture that contrasts nicely with the creamy frosting.
Mary Berry's carrot cake is inspired by American cooking. The cake tastes nutty and spicy, which is thanks to ingredients like walnut and muscovado sugar.
The walnuts also give the cake a unique texture, as the crunchiness of the nuts contrasts nicely with the delicate sponge cake.
Moreover, the addition of bananas is ingenious, as it ensures that the cake is perfectly moist. When topped with an irresistibly creamy mascarpone cheese frosting, this carrot cake tastes decadent.
Lightly flavored with vanilla extract, this fantastic frosting is delicate and is a great pairing with the cake.
Made with tantalizing grated apples, this apple sandwich cake is subtly sweet with a light texture.
Apple is a great addition to this Victoria sandwich cake, as it keeps the cake magnificently moist. The fruity flavors continue thanks to the lemon curd frosting.
Another reason to make this amazing apple cake is that it requires less than 30 minutes of preparation time. As a result, it can be quick and easy to make.
Cardamom is a herbal and aromatic spice that makes an astounding addition to cakes. This Mary Berry takes advantage of this incredible cardamom flavoring to make a fantastically fragrant cake.
This cake is also an incredible choice for chocolate lovers. It has been slathered in a wonderful white chocolate icing.
The rich and super-sweet white chocolate icing pairs gorgeously with the spiced cake.
Traybakes are the ideal dessert for parties and potlucks, as they are designed for sharing. Popular since the 1960s, Mary Berry's lemon traybake cake is beloved by many.
This super simple lemon cake has a scrumptious sour taste, especially when made with lemon verbena and lemon zest.
This lemon flavoring is continued into the glaze of the cake, which is a great way of stopping the cake from becoming dry.
Super simple to make, this terrific traybake cake is ideal for people who want an easy recipe.
Do you love coffee? If so, you will adore this indulgent cappuccino cake. This cake merges a chocolate-flavored sponge with coffee-flavored icing. As a result, it tastes just like a genuine cappuccino or mochaccino.
One of the benefits of this dish is that it is quite simple to make. For instance, the icing requires just two ingredients, namely double cream and instant coffee.
The cake can also be topped with a little cocoa powder, which is a great way of making this an incredibly aesthetically pleasing cake.
This cherry bundt cake by Mary Berry is a show-stopping cake that is bound to impress anyone who sees it.
One of the benefits of this cake is that it has an amazingly appealing flavor. Namely, it combines glacé cherries with almonds.
Not only do these flavors work fantastically, but it also provides a unique flavor. While the cherries provide a juicy texture, the almonds give the cakes a crunchy texture.
When decorated with lemon-flavored icing as well as a sprinkling of cherries and flaked almonds, this cherry cake is super extravagant.
Last but not least, these orange butterfly cakes are incredibly elegant. They are a great way of adding a touch of sophistication to a picnic.
These butterfly cupcakes have an incredibly zesty orange flavor, as they have been made with grated orange zest.
They also have a decadent orange curd filling. When combined with the zesty flavoring, this curd ensures that they have a powerful orange flavoring.
When dusted with a light covering of icing sugar, these cakes look almost too good to eat.
Final Thoughts
Mary Berry is celebrated as a master baker. She is known for creating delectable cake recipes, which come in an assortment of irresistible flavors.
As a result, there is something here for everyone, regardless of whether you prefer spicy, fruity, or chocolatey flavors in your cakes.
Frequently Asked Questions
What Is Mary Berry's Most Famous Recipe?
Mary Berry is perhaps best known for her fruit cake recipes. In particular, she makes luscious lemon cake recipes. These cakes have zesty and tangy flavors that perfectly suit the summer season.
Has Mary Berry Published Any Cookbooks?
Yes, Berry has written several cookbooks. Her first recipe book, entitled The Hamlyn All Colour Cook Book, was published in 1970.
What Is Mary Berry Most Famous For?
Berry is perhaps most famous for appearing as a judge on the baking television series The Great British Bake Off from 2010 to 2016. Having worked in the industry for decades, she has developed an immaculate reputation.
14 Best Mary Berry Cake Recipes To Try Today
Course: Recipes
Directions
Pick a recipe from the list above
Click the recipe name and visit the website
Collect the ingredients and cook the food
Enjoy – don't forget to leave a review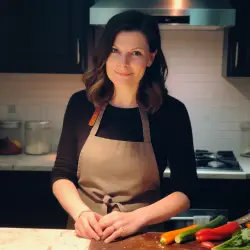 Latest posts by Barbara Hunt
(see all)