Bite into a slice of carrot cake and feel amazed about how the humble carrot can make such a sumptuous dessert.
With a tender crumb and deliciously warm, spiced flavors combined with a creamy topping, this cake is hard to beat.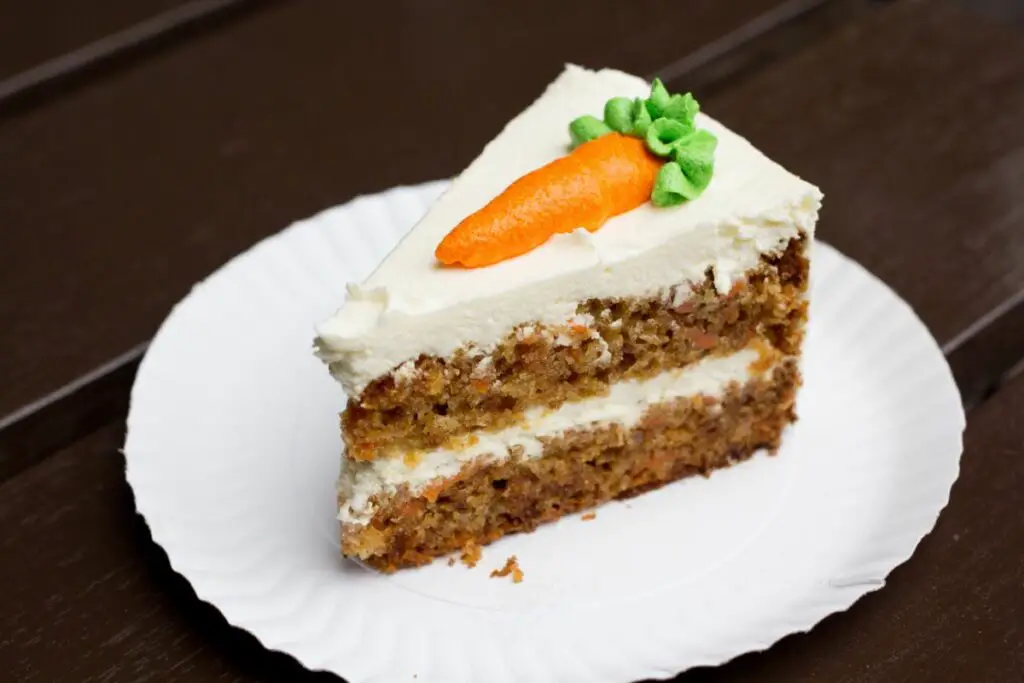 We've tried and tested more carrot cakes than even we care to admit, but it means that if you're looking for the best carrot cake recipe, we've got you covered.
Here are our ultimate favorites:
The best ever carrot cake is a bold statement, but hear us out.
If you're looking for a classic carrot cake to make, then this one is a great option.
There are no frills here – you will need your traditional carrot cake ingredients, and you'll be making cream cheese frosting to finish this bake.
Top this cake with carrot decorations or chopped walnuts.
Martha Stewart knows how to make an excellent bake, so you can't go wrong with one of her carrot cake recipes.
We love how simple this recipe is to follow, even for new bakers. And we adore the delicate pecan decoration, which really levels this cake up.
This recipe will serve ten people, but it's so good you might want to get in there first for a slice.
Our beloved Mary Berry brings us a carrot cake with a difference.
Labeled her 'sunshine cake,' this recipe is sure to spread some joy.
Made from overripe bananas, carrots, and courgettes, as well as dried, chewy banana slices and topped with a decadent cream cheese frosting, this bake is irresistible. We think it's a great way to use up leftover produce too.
And, as long as you don't tell the little ones what's inside, they'll love it too.
This Betty Crocker carrot cake is simple and delicious.
Made from eggs, all-purpose flour, vegetable oil, ground cinnamon, baking soda, vanilla, sugar, shredded carrots, and chopped walnuts, this recipe will create 12 servings and takes just over an hour to make.
Top your cake with homemade cream cheese frosting and a light dusting of nutmeg.
Carrot cake may not always be as healthy as it sounds, but you can trust that this keto version is.
And we love that this keto carrot cake recipe doesn't compromise on taste.
You'll need just 25 minutes and the following ingredients for this delicious bake: almond flour, granulated sweetener, eggs, shredded carrots, salt, baking powder, vanilla extract, cinnamon, and crushed almonds.
Top your cake with cream cheese frosting and some almonds.
We've included this recipe purely for the indulgent mascarpone topping. We love a cream cheese frosting, but this mascarpone finish really hits the spot.
Plus, this is another Mary Berry bake, so you know it's going to be good.
To bake this at home, you'll need self-raising flour, chopped walnut pieces, mashed bananas, eggs, sunflower oil, baking powder, light muscovado sugar, and coarsely grated carrots.
For the frosting, you'll want a tub of mascarpone cheese, icing sugar, vanilla extract, and walnut pieces.
This recipe should take you around an hour to make.
This carrot cake really is extra special – the presentation alone is divine.
You'll be making your own candied carrots for this recipe.
To do this, you'll need one carrot and half a cup of caster sugar. Stir your sugar and half a cup of water over a medium heat until the sugar has dissolved. Then, add thin shreds of carrot and cook for around 5 minutes.
When the carrots are soft, you'll need to bake them for 30 minutes.
The carrot cake itself is fairly standard, but this recipe calls for pistachios instead of walnuts and adds a little orange zest.
When carrot cake and coffee cake are both on offer, it's hard to choose … so why not combine them?
To make this divine cake, you'll need sugar, butter, eggs, all-purpose flour, carrots, baking soda, cinnamon, and salt.
And for your streusel topping, you will need brown sugar, cinnamon, salt, flour, and butter.
Serve with honey butter or cream cheese frosting.
You only need a handful of ingredients to make this unforgettable carrot dump cake: crushed pineapple, chopped walnuts, shredded carrots, one pack of spiced cake mix, and unsalted butter.
In less than an hour, you'll have 12 delicious servings – we recommend adding a good helping of whipped cream to each.
If grandma has put her name on a cake, you know it's going to be incredible.
For a nostalgic bake that transports you back to your childhood, you will need sugar, vegetable oil, ground cinnamon, all-purpose flour, baking soda, chopped walnuts, crushed pineapple, grated carrots, flaked coconut, butter, buttermilk, and vanilla extract.
This cake will take you an hour and a half to make and will serve 12.
We've seen pineapple used in a few of the above recipes, and honestly, it works so well and adds lovely flavor and moisture to a traditional carrot cake.
We love the thick, creamy frosting on this cake and the cute little pieces of pineapple.
This recipe can be a little tricky to follow, so perhaps it isn't one for the beginner baker, but if you've mastered the basics of the carrot cake, give this one a try.
This vertical carrot cake is a show-stopper and will really wow your guests.
It does take a little patience to create this wonderful bake, so again, this isn't one for beginners.
But, if you know carrot cake like the back of your hand and you want to challenge yourself, this is the recipe for you.
We adore browned buttercream frosting that tops this cake, and we recommend sprinkling on some chopped nuts, too.
If you have a gluten intolerance, you don't have to miss out on a delicious carrot cake.
This recipe, which is super easy to make, uses gluten-free flour, ground spices, baking soda and powder, xanthan gum, sugar, eggs, vegetable oil or coconut oil, unsweetened applesauce, butter, and shredded carrots.
For the frosting, you'll need butter, cream cheese, powdered sugar, vanilla extract, and heavy cream.
The homemade labneh icing takes this carrot cake to a whole new level.
To make this delightful bake, you'll need to set aside at least two hours, and you'll need the following ingredients: icing sugar, vanilla extract, thick Greek yogurt, plain flour, baking powder and baking soda, ground cinnamon, mixed spice, and ginger, crushed pineapple, eggs, sunflower oil, caster sugar, carrots, sultanas, and chopped pistachios.
Make sure you save some chopped pistachios to top your cake, along with edible rose petals – they create a truly gourmet finish.
Peach desserts are amazing, but have you ever added peaches to your carrot cake? Well, now is the time to try.
This is a perfect summer bake; it takes around two hours to make and serves eight people.
To make this divine dessert, you'll need chopped ripe peaches, grated carrots, caster sugar, vanilla bean paste, chopped walnuts, ground ginger, cardamom, cinnamon, eggs, sunflower oil, sour cream, and self-raising flour.
Make your frosting from butter, cream cheese, icing sugar, and vanilla extract.
Top this cake with peaches, walnuts, and freeze-dried raspberries.
If you're watching your waistline, but the cake is calling, we've got you covered.
This recipe takes a traditional carrot cake and makes some healthy swaps, so you don't have to miss out on enjoying something sweet.
We're wrapping it up with a carrot sheet cake that makes a whopping 30 servings.
This tasty sheet cake will only take around an hour to make and is a great choice for parties or school bake-offs.
Decorate your sheet cake with candy carrots or chopped nuts.
In Summary
There you have it, all of our favorite carrot cake recipes in one place.
We've included some traditional options as well as some healthier bakes, so there's something for everyone to enjoy.
Ready for more? Take a look at the best carrot cake recipes from Ina Garten.
Frequently Asked Questions
Why Do You Use Oil Instead Of Butter In Carrot Cake?
Using oil instead of butter in a carrot cake helps make it extra moist and keeps the cake fresher for longer.
Why Is My Carrot Cake Dense And Heavy?
If your eggs and sugar aren't beaten well enough, you may end up with a dense cake. It could also be that your cake has too much liquid.
How Thick Should Carrot Cake Batter Be?
A good carrot cake batter should be thick enough to coat the back of your spatula. A carrot cake batter is generally thicker than a normal sponge.
What Is A Substitute For Raisins In Carrot Cake?
If you're not a fan of raisins, you could dry dates, dried apricots, or dried cranberries in your carrot cake mixture.
17 Irresistible Carrot Cake Recipes You Will Want To Bake
Course: Other Recipes, Recipes
Directions
Pick the best carrot cake recipe from the list above
Get your ingredients together
Bake your carrot cake
Frost and enjoy!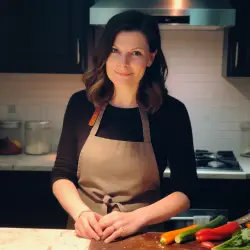 Latest posts by Barbara Hunt
(see all)