Chocolate cake is the epitome of indulgence, and it's a staple in every baker's repertoire.
If you can master the basics of a good chocolate cake, you can really start to experiment and have fun.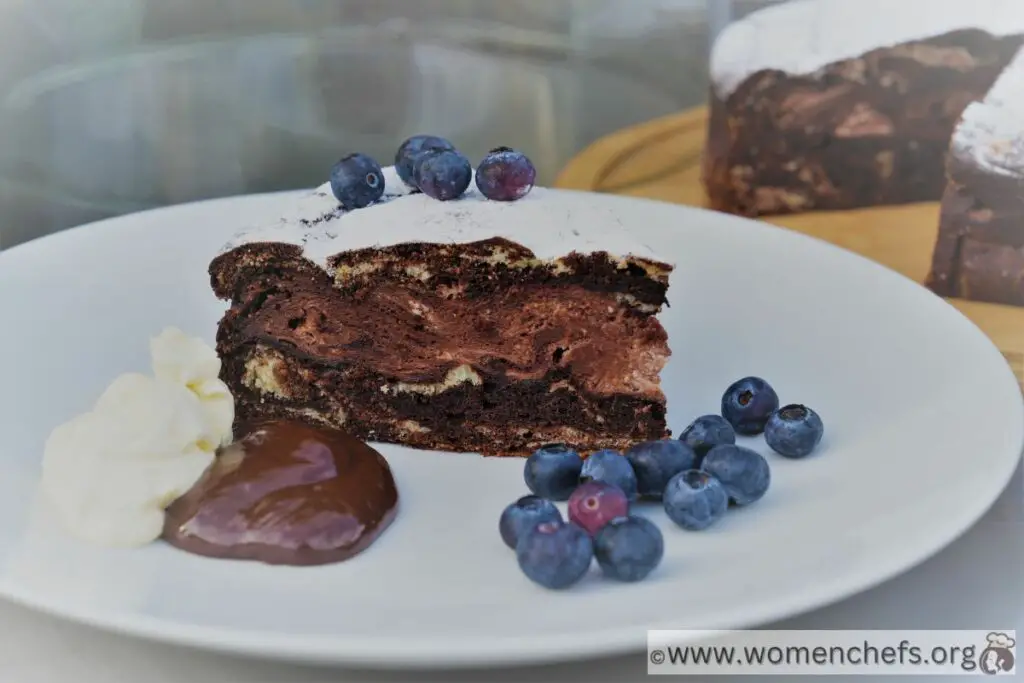 We've carefully curated some of the best chocolate cake recipes out there from baking legends like Mary Berry and Ina Garten.
So, preheat that oven because we're ready to get started!
We're starting super simple with a one-bowl chocolate cake.
We know how messy baking can be, so the less you have to use, the less you have to clean – and that sounds good to us.
You can whip up this tasty cake in less than an hour, so it's perfect if you're having a chocolate craving in the evening.
And this recipe will make 20+ servings, so you'll have plenty to snack on the next day.
Calling all Hershey's lovers – this one is just for you.
We love that this deliciously chocolatey cake only takes 45 minutes to bake.
You'll need all-purpose flour, sugar, baking powder and baking soda, eggs, salt, milk, vanilla extract, vegetable oil, water, and, of course, Hershey's cocoa.
This recipe recommends topping the cake with Perfectly Chocolate" Chocolate Frosting – we like to add some Hershey's Kisses, too, though.
Almonds and chocolate work incredibly well together, and we love the variety of textures this cake offers – the super softness of the chocolate sponge and the crunch of the almonds and crumbled toffee.
The finish on this cake is beautiful – almost too good to eat (almost!). But it's so easy to make it look this fancy.
This cake does need a good bit of time to refrigerate, so this is a recipe you need to plan in advance.
Enjoy a slice of this cake with a hot cup of coffee.
The Barefoot Contessa is a chocolate cake queen – and she certainly doesn't disappoint with this cake recipe.
Ina Garten's double chocolate layer cake is moist and moreish. And you will only need an hour and a half to make this chocolate lover's dream.
Garten adds a dash of coffee to both the cake mixture and the frosting in this recipe, which really helps to balance the chocolate flavors.
Enjoy a large slice of this cake with freshly brewed espresso.
Martha Stewart has created a luxurious cake with this recipe. We think this cake is perfect for a special occasion – the white frosting gives celebration vibes.
To make this glorious bake, you'll need all-purpose flour, butter, baking powder and baking soda, sugar, salt, cocoa powder, vanilla extract, eggs, buttermilk, shavings of dark chocolate, and whipped frosting.
This recipe will make 12 delicious servings.
Mary Berry is true cake royalty, so we had to include one of her delicious cake recipes in our list.
We think this cappuccino cake is perfect for afternoon tea.
You'll need eggs, milk, self-raising flour, butter, caster sugar, cocoa powder, and water for the cake itself.

For the topping, you'll need double cream, coffee, and cocoa powder for dusting for that classic cappuccino finish.
If there's a better combination than coffee and chocolate, then it has to be cherry and chocolate.
This recipe is great if you're short on time, as you'll be using a Betty Crocker box mixture and adding to it rather than making your cake mixture from scratch (although you can do that if you prefer).
To create this tasty chocolate cherry dump cake, you'll need cherry pie filling, butter, and a Betty Crocker Super Moist Devil's Food Cake Mix.
We recommend serving this cake with extra cherries and vanilla ice cream.
It's time for a torte!
This is a traditional Austrian cake, and we adore the subtle apricot flavors in this recipe. We think it's best served with whipped cream and dried apricots.
This indulgent cake will serve up to 12 people and can't be refrigerated for two days.
We had so much fun making this cola cake, and the end result was a deliciously moist sheet cake.
This is another cake that's great to get the kids involved with – they'll love adding cola to the icing!
To make this yourself, you'll need a Swiss chocolate cake mix, vegetable oil, water, eggs, and instant vanilla pudding mix.
For the frosting, you'll need cola, unsweetened cocoa, unsalted butter, powdered sugar, and toasted and chopped pecans.
You should have 15 servings from this sheet cake – making it a great dessert for a birthday party.
We're sticking with sheet cakes for now and bringing you this classic chocolate sheet cake from Nigella Lawson.
You can have a lot of fun decorating this cake – Nigella has used some simple star sprinkles, but you can use anything you like.
Why not try some marshmallows, some raspberries or strawberries, or some coconut and walnuts?
If you don't finish all of this cake (that's a big if), then you can freeze it for up to 3 months.
Oh, we do love a molten chocolate cake, but this one has been kicked up a notch with a gooey marshmallow filling.
You'll only need to set aside about 45 minutes to make these indulgent desserts, so these are perfect for whipping up a quick cake that doesn't compromise on taste or presentation.
To create these molten delights, you'll need cocoa powder, all-purpose flour, butter, dark chocolate, sugar, salt, eggs, marshmallow fluff, and confectioners' sugar to dust.
Allow your cakes a little time to cool, but serve them comfortably warm.
Our roundup of our favorite chocolate cakes wouldn't be complete without a devil's food cake.
This is another delightful dessert from Martha Stewart, and it's so rich and indulgent.
To make the ultimate devil's food cake, you'll need cocoa powder, baking powder, baking soda, bittersweet chocolate, butter, water, sugar, salt, light brown sugar, vanilla extract, eggs, sour cream, and Chocolate Swiss Meringue Buttercream Frosting.
Serve this cake with a cold glass of milk.
If you've never tried German chocolate cake, then you're in for a treat.
The filling and topping for this cake is sensational. It's made with coconut, pecans, and vanilla. These flavors complement the rich chocolate cake so well and break up the layers beautifully.
This recipe will take just under two and a half hours to make, and you'll be left with 12 delicious servings.
We've had a cola cake; now it's time for some red wine!
You're probably used to adding wine to certain savory dishes, but have you ever thought about adding it to a cake?
You'll need to open a bottle of Cabernet Sauvignon for this recipe – you'll be adding 1 cup, served at room temperature, to the cake mixture and two tablespoons, warmed, to the ganache.
The addition of red wine in this recipe gives a lovely color and delicious yet subtle fruity flavors.
This cake is oh-so-chocolatey, and we just adore the chocolate chip toppings – so easy, yet so effective.
If you enjoy rich chocolate cake, you'll love this recipe. You'll need all-purpose flour, sugar, cocoa powder, baking powder, baking soda, espresso powder, vegetable oil, salt, eggs, vanilla extract, buttermilk, and freshly brewed coffee for the cake itself.
And for the indulgent frosting, you will need cocoa powder, confectioners' sugar, heavy cream, butter, salt, and vanilla extract.
Decorate with plenty of chocolate chips.
This caramel corn chocolate cake from Betty Crocker is a real show-stopper.
Again, this recipe uses a box mix, but you could make your own chocolate fudge cake from scratch.
If you're working with the box mix, you'll need to add sour cream, water, vegetable oil, and eggs.
For the topping, you will need cream cheese, dulce de leche, and powdered sugar. Top this cake with plenty of crunchy caramel corn.
We love this triple-layer chocolate macaroon cake, and the recipe only uses six ingredients.
The chocolate curls on top create a gorgeous finish.
This recipe will only create about eight servings, and it's so delicious we would recommend doubling the recipe and making two cakes.
You can keep it in the refrigerator for up to four days.
In Summary
Whether you're a seasoned baker or you're just dipping your spatula into the batter for the first time, we hope you've found a chocolate cake recipe that's perfect for you.
And whether you serve your chocolate cake hot or cold, with ice cream or as it is, we know you're going to enjoy sinking your teeth into your home-baked treat.
17 Divine Chocolate Cake Recipes To Make Your Mouth Water
Course: Other Recipes, Recipes
Directions
Choose an indulgent chocolate cake recipe from the above list
Gather your ingredients
Create your chocolatey delight
Enjoy!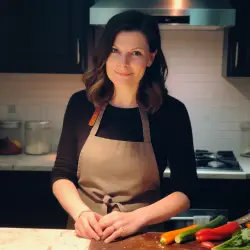 Latest posts by Barbara Hunt
(see all)