Preparing for a festive Christmas dinner means thinking about all the delicious treats to make and serve.
One of the most classic recipes is a traditional Christmas cake, made with lots of dried fruit, spices, and a generous helping of brandy.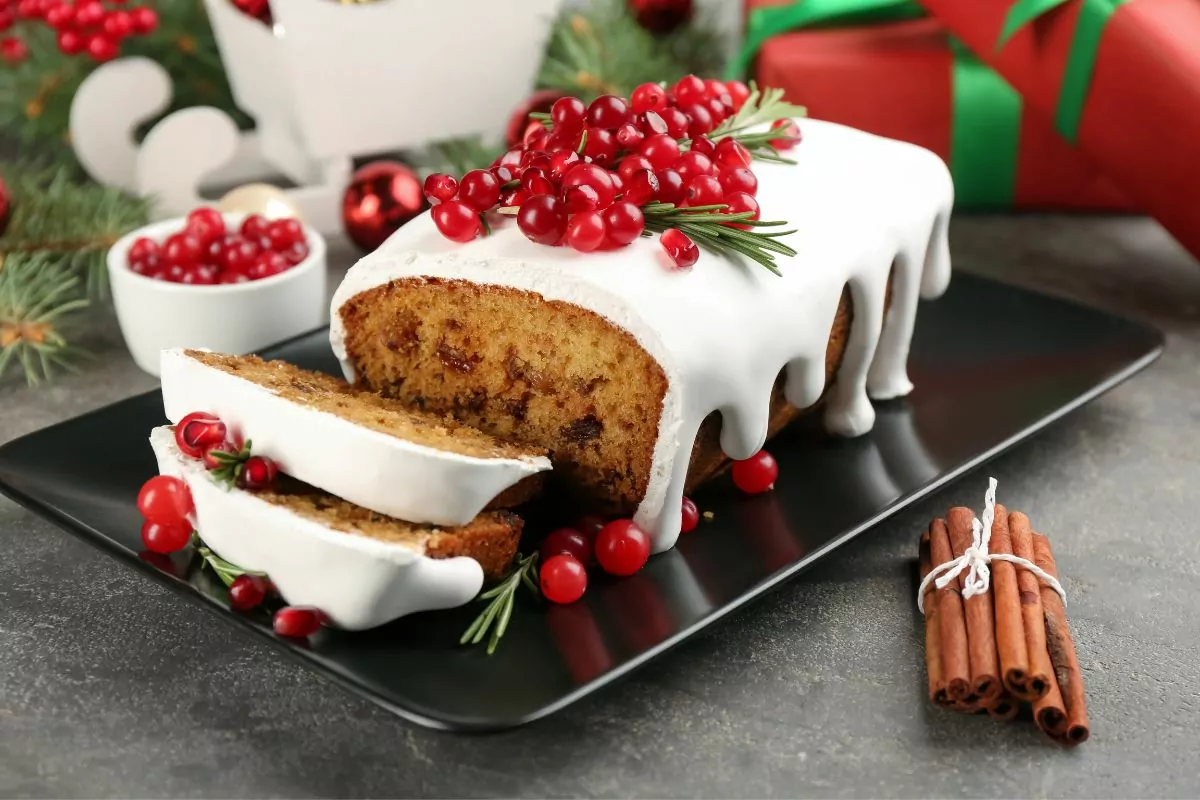 With her decades of experience in baking, Mary Berry is renowned for creating some of the best Christmas cake recipes that are sure to be enjoyed by your family and friends.
Here are some of her best recipes to get your holiday baking off to a great start.
About Mary Berry
Mary Berry is a renowned cook and television personality who boasts an impressive résumé of accomplishments.
She began her culinary training at the famed Cordon Bleu in Paris and went on to further hone her skills.
In the '60s, she made a name for herself as one of the first cookery editors of Housewife magazine and continued writing for Ideal Home magazine during this period as well.
Throughout the 70s, 80s, and 90s, Mary was frequently appearing on BBC radio and television shows from her home in Buckinghamshire.
Other notable achievements include launching her workshops in the early 90s, running them with tremendous success for 16 years, and having her daughter Annabel launch Mary Berry's salad dressing mid-decade.
Mary's influence reached far beyond just Britain, though – she's seen famed international recognition for her work as a judge and presenter on The American Baking Competition.
In recent years, she has continued to expand her portfolio and now offers homemade jams, preserves, and pickles as well.
Best Mary Berry Christmas Cake Recipes
It's no secret that Mary Berry's recipes are synonymous with the Christmas season. For many of us, it just wouldn't be Christmas without a tried and tested Berry bake.
From her celebrated Yule log to her delicious Dauphinois potatoes, every Christmas dish she brings to the table delights everyone at the dinner.
The beauty of a Mary Berry recipe (see also: 17 Best Mary Berry Recipes You Can Try Today)is that it always works; nothing is too difficult or complicated for even novice cooks.
With her dishes, you definitely won't end up in a sticky situation trying to make something that never turns out right.
This year, take your cooking skills to the next level with a few classic Christmas cake recipes from one of our favorite British chefs!
Mary Berry is a stalwart of the British baking scene, and her classical Christmas cake recipe has been a mainstay in kitchens up and down the country for decades.
Taking to BBC Good Food every year when we need it most, legendary baker Mary Berry shares all the secrets of baking a perfect Christmas cake.
With all of her experience, it's no surprise that this particular cake has become known as the classic for festive bakes.
What really marks Mary Berry's cake out is her attention to detail; she knows just what will make a truly tasty treat with all the right spices, dried fruit, and booze!
Plus, she's thought ahead with her handy calculator – so even if your tin isn't quite big enough (or perhaps too big!) you can find just the right calculation that'll give you your exact ingredients and cooking time.
It might not be traditional, but there's nothing wrong with bringing a little bit of new into your old favorites.
Mary Berry's Victorian Christmas Cake is a classic recipe. This delightful treat isn't just easy to make, it also has a delectable taste and wonderful aroma.
Using an abundance of aromatic spices, plump dried fruits such as sultanas and raisins, as well as soaked cherries, walnuts, and almonds – this cake will bring back memories of Christmases past.
The preparation of the batter may take some time as it must be left to fully soak in all the rum for twelve hours before being baked; but with its traditional marzipan topping, you know that the final result will taste divine!
Enjoyed either on its own or served with cream or a dollop of ice cream makes Mary Berry's Victorian Christmas Cake an ideal choice both for festive gatherings and a delicious slice after dinner on Boxing Day morning.
Mary Berry is an esteemed culinary expert with years of experience in the kitchen. While her cake may seem old-fashioned, its taste will be anything but!
The ingredients are simple and require no fancy equipment; just a bowl and spoon will do.
This fruity Christmas recipe is a festive favorite that will delight your guests during the holidays. This classic recipe has over time only become more popular with bakers everywhere.
This unique cake contains an abundance of ingredients including dried fruits, nuts, spices, and sherry to create a truly one-of-a-kind taste.
The cake not only showcases seasonal flavors perfectly but also stands out as a very eye-catching centerpiece on any occasion, making it an ideal choice for Christmas dinner or afternoon tea.
The recipe is straightforward and easy to follow, requiring minimal effort to achieve remarkable results in terms of flavor and texture.
The end product is distinctly moist and packed with intense fruity flavors; a classic creation from Mary Berry worth trying this holiday season!
The Ingredients
The ingredients for this recipe consist of:
Dried fruit such as currants, sultanas, and raisins
Almonds
Treacle
Brandy
Spices such as cinnamon, nutmeg, and mixed spice
Eggs
Butter
Sugar
Some ingredients have to be soaked overnight in brandy before use, so you will need to factor this into your time plan when cooking the cake.
Once all this has been prepared and combined with Mary Berry's unique method of layering the ingredients together, a beautifully flavored traditional fruit cake will result.
This Easy Christmas Cake, inspired by Mary Berry, is the perfect holiday treat to be shared with friends and family!
It's a classic British fruitcake made with plump sultanas, raisins, and almonds – all marinated in brandy for an even richer flavor. This delicious cake is sure to please everyone around the festive table!
Not only does this cake look and taste wonderful, but it can also be made well ahead of time – making it the perfect solution for busy holiday bakers.
Follow the recipe step-by-step and have fun decorating it to your own style.
Be sure to read through the notes carefully before baking for some helpful tips, so you can bake like a Queen – just like Mary Berry!
If you find yourself needing to bake a Christmas cake at the last minute, fear not! A delicious cake is still totally possible.
To ensure that your last-minute creation does not suffer from being overly crumbly and dry when you slice it, try planning ahead for about two weeks before the holiday if you can.
This will give the cake plenty of time to rest and firm up so that your guests have a great end result to enjoy!
Ingredients
Before baking, make sure all of your ingredients are prepped and ready to go.
Soft butter
Caster sugar
Self-raising flour
Eggs
Spices like cinnamon or nutmeg.
Different recipe variations could include diced apples or cherries; leaning towards a more traditional fruit cake.
Final Thoughts
Whether you're a seasoned cook or new to baking, Mary Berry's Christmas cake recipes (see also: 14 Best Mary Berry Cake Recipes To Try Today)are sure to bring joy and delight to your holiday table.
From her classic fruitcake recipe to her easy last-minute solution, these tried-and-tested treats will ensure that your festivities go off without a hitch! So why not give them a try and see what great results you can create?
Frequently Asked Questions
How Far In Advance Should An Alcoholic Christmas Cake Be Made?
If you're baking a traditional rich sponge Christmas cake with alcohol, the best time frame to make it is about 2 – 3 months in advance.

This allows plenty of time for the cake to settle and mellow – an essential step in gaining just the right flavor and texture.
How Far In Advance Should A Traditional Christmas Cake Be Made?
If you're opting for a lighter, golden-crumbed version, it's best to make it about 2 – 3 weeks prior to when you plan to eat it.

This helps ensure that all of its flavors are at their peak, including those from any added dried fruits or spices.
How Do I Stop The Top Of My Mary Berry Christmas Fruit Cake From Cracking?
The culprit of this problem is often an oven that's temperature runs too high. If your oven has been set to the 'correct' temperature, it is important to use an oven thermometer to get an exact reading.

Monitor your cooking time and temperature closely, making sure you turn it down slightly if necessary to allow for even baking throughout and lessen any chances for a cracked top.
4 Best Mary Berry Christmas Cake Recipes To Try Today
Course: Recipes
Directions
Pick a recipe from the list above
Click the recipe name and visit the website
Collect the ingredients and cook the food
Enjoy – don't forget to leave a review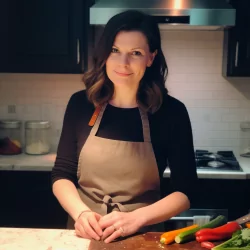 Latest posts by Barbara Hunt
(see all)