Ina Garten, who also goes by the title, the Barefoot Contessa, is loved for her exquisite, yet approachable dishes.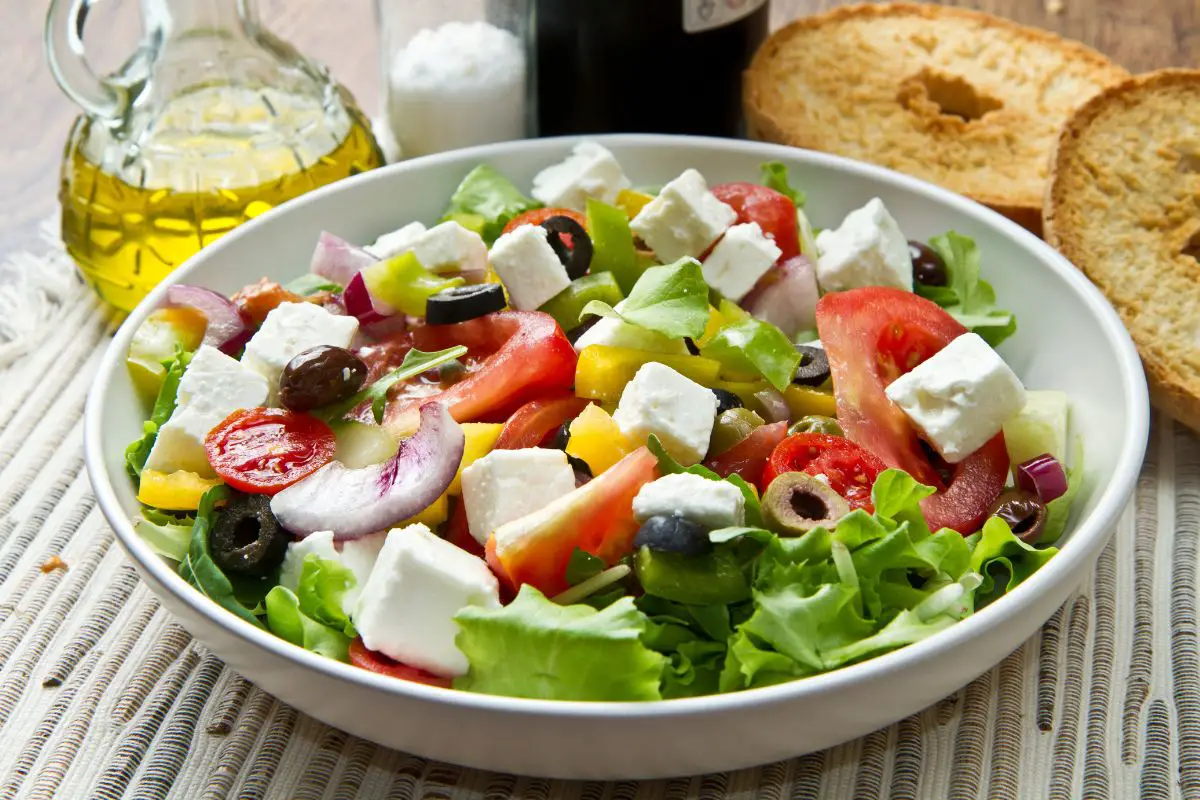 The chef and TV personality is also well-skilled at creating tasty salads that are perfect for any event, from an elegant dinner party to casual summer barbeques in the backyard. 
You'll find some of Ina Garten's best salad recipes in this post. These are bound to impress guests and picky family members. Some may turn into some of your recipe book staples for a while to come! 
Ina's salads aren't just delicious, but they're also beginner friendly. Even novice cooks will be able to master these without much difficulty. 
So, put on your apron and get your ingredients ready, as we explore some of Ina Garten's best salad recipes! 
First up, we have Ina's tomato and avocado salad. This healthy, simple, and delicious dish works well as a side dish at dinner, as well as a light meal to keep you satisfied around lunchtime.
It's great for anyone looking for a refreshing, light dish that's also good for you. 
This salad isn't just tasty, but it's also full of nutritious ingredients. Cherry tomatoes are juicy, full of flavor, and packed with vitamin C.
The avocados give the salad a creamy texture and are high in potassium, fiber, and monounsaturated fats. 
You can have this salad ready in a few minutes, so it's great for dinner parties where you need to pay attention to other kitchen tasks. This salad's fresh flavors and vivid colors are sure to make it a hit at your next event! 
Ina's Greek salad is one of her most popular dishes, which is full of flavorful ingredients, like feta cheese, fresh vegetables, and a satisfyingly tangy dressing. 
This Greek dish is a salad with some depth, as the lighter cherry tomatoes and bell peppers mix with heartier feta cheese and olives. This makes the salad filling without being too heavy. 
The dressing is one of the best things about this salad. Olive oil acts as a base, while garlic and Dijon mustard add a little kick.
Red wine vinegar adds a light sweet note and an acidity that cuts through the heavier ingredients, while oregano adds a herby, slightly peppery undertone. 
This sharp dressing complements the saltier feta cheese well, particularly against the crisp, fresh vegetables.
This salad is perfect for summer barbecues in the sun, but make sure you make enough for everyone, as it's sure to be a crowd-pleaser! 
You can put Ina's potato salad recipe together in just 30 minutes, so it's great for whipping up at the end of a long day. This recipe is very simple and easy, but the result is a flavorful, filling dish with a lovely creamy texture. 
You'll coat steamed potatoes with a buttermilk, mayonnaise, and mustard dressing. The mustard adds a slightly spicy note that makes the potatoes more interesting.
Red onion and fresh dill give the salad a fresh, sharp undertone, while celery delivers a gives each bite a satisfying crunch. 
Whether you're making this salad for dinner around the table, or bringing it to a potluck with your friends and family, this potato salad is bound to be a hit with everyone who tastes it!
This vibrant salad is full of impressive colors and textures, but rest assured, it's easier to make than it looks. You can have this on your table in a little over half an hour! 
Ina's crunchy noodle salad is a refreshing dish that goes great with lunch and dinner dishes. The mix of tender noodles, crisp vegetables, and a sweet, slightly sharp dressing is a treat for your mouth! 
You'll be mixing soft spaghetti strands with crunchy bell peppers, scallions, and sugar snap peas. The contrast in textures is made even better thanks to the dressing. 
Sesame oil, soy sauce, and peanut butter give the dish salty, creamy notes, while rice wine vinegar and honey make it pleasantly sweet.
This dressing also gives the salad gorgeous Asian-inspired flavors, which are sure to leave a lasting impression on those you serve it to. 
If you're looking for a salad recipe with a difference, this crunchy noodle salad is perfect! 
This maple-roasted carrot salad is perfect for the holidays, but you can also enjoy its warming flavors at any time of the year. 
Ina's salad recipe involves roasting carrots to release their flavors, then mixing them with tangy goat cheese and nutty, slightly salty almonds.
The goat cheese keeps the salad creamy, while almonds give each serving a nice crunch. 
The maple syrup adds some sweetness to the salad, while orange juice and cranberries give the dish a tangy, juicy later.
Sherry wine vinegar adds an acidity that cuts right through the creamy goat cheese, giving the salad a refreshing finishing note. 
Full of flavor and soft, tender ingredients, this salad doesn't disappoint! 
This salad recipe is great for serving with weeknight dinners, as it's very easy and only takes an hour to put together. This curried chicken salad isn't just tasty, it's full of protein, making it a filling and satisfying dish. 
Ina's recipe involves coating chicken pieces with chutney, white wine, and mayonnaise dressing. 
The wine and chutney give the salad a bright feel, while the mayonnaise keeps everything rich and creamy.
Curry powder gives the dish a wonderful warmth which is perfect for colder days, though the salad remains light enough to enjoy in the summer. 
You'll also be adding raisins and cashews to the mix, giving each bite a fruity feel with a nice, salty crunch.
Remember to let the salad cool for a few hours in the fridge before serving, as this helps all of the flavors meld together. 
A lot of salads involve cool or room-temperature ingredients that are better for hot weather, but if you're looking for a salad to warm you up, this recipe is perfect!
You can have this warm mushroom salad ready in just 20 minutes, so it's great for kitchen beginners too. 
You'll saute mushrooms in olive oil and butter, creating a rich, hearty mixture. The mushrooms are then spooned on top of fresh arugula leaves and prosciutto slices. 
The prosciutto gives the salad a nice salty element, while Parmesan cheese and sundried tomatoes add a satisfying tang. Sherry wine vinegar delivers a slightly sweet undertone, while salt and pepper round off the salad nicely. 
Serve this salad immediately after you put it together, as it's best enjoyed warm. 
Lobster is a delicacy that's normally saved for special occasions, but it can be used in a casual setting when included in this potato salad.
The mix of hearty potatoes and succulent lobster meat makes a dish that's both refined and comforting. 
You'll coat steamed potatoes with a mustard, vinegar, garlic, and egg yolk dressing. These give the potatoes a creamy, slightly zesty finish with a light kick.
White wine and olive oil complement the lobster's rich, elegant feel, while lemon and tarragon round out the other flavors nicely. 
This indulgent salad is sure to impress, thanks to the rich, delectable ingredients! It's perfect for casual lunches or summer picnics outside.
Enjoy with crusty bread slices and some white wine for a truly delightful meal. 
Final Thoughts
Ina Garten's salad recipes (see also: 5 Best Ina Garten Orzo Salad Recipes To Try Today)are always easy, uncomplicated, and extremely tasty! They're a testament to her chef skills and her dedication to using high-quality ingredients. 
Whether you're a kitchen novice or an experienced home cook, Ina's salads are always approachable, but elegant enough to serve at special events. 
If you're ever looking for a delicious salad recipe, Ina Garten's salads will never disappoint! 
Frequently Asked Questions
What Herbs Are In Potato Salad Ina Garten?
Ina Garten's French potato salad recipe uses three herbs: basil, dill, and parsley. These add an earthy, slightly peppery feel to the salad that goes well with the other ingredients, like mustard, vinegar, and pepper.
What Is The Most Famous Salad In The World?
Mixed salad is one of the most famous salads in the world. It's often enjoyed as an appetizer to go with a main meal. The salad is a classic Spanish dish, though variations of it can be found in different countries.

Mixed salad can contain a large range of ingredients, but onions, tomatoes, and a lettuce base are essential. Some may choose to add cucumber, corn, tuna, or hardboiled eggs, depending on their taste preferences. 
How Can I Make My Salad More Flavorful?
You can add other ingredients to a salad to make it more interesting. Examples include roasted nuts or seeds for a satisfying crunch, or whole grains and plant-based protein to make it more satiating.

Seasonings, like salt, pepper, and herbs can make a salad tastier, complementing the flavors of other ingredients in the salad.

Depending on the type of salad, you can also use fruit pieces to add more flavor. Apple slices, pomegranates, and grapes are all nice options. 
8 Amazing Ina Garten Salad Recipes To Try Today
Course: Recipes
With flavorful and fresh ingredients, Ina Garten's salads are simple, yet refined enough for any event. Find some of Ina Garten's best salad recipes here.
Directions
Pick a recipe from above
Click the recipe name and visit the website
Collect the ingredients and the food
Enjoy – don't forget to leave a review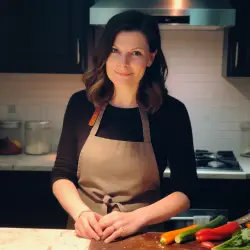 Latest posts by Barbara Hunt
(see all)