Meatballs are the ultimate comfort food. Not only is it a tasty dish, but it's also incredibly affordable and accessible to make – whether you make traditional Italian meatballs or the Swedish variety.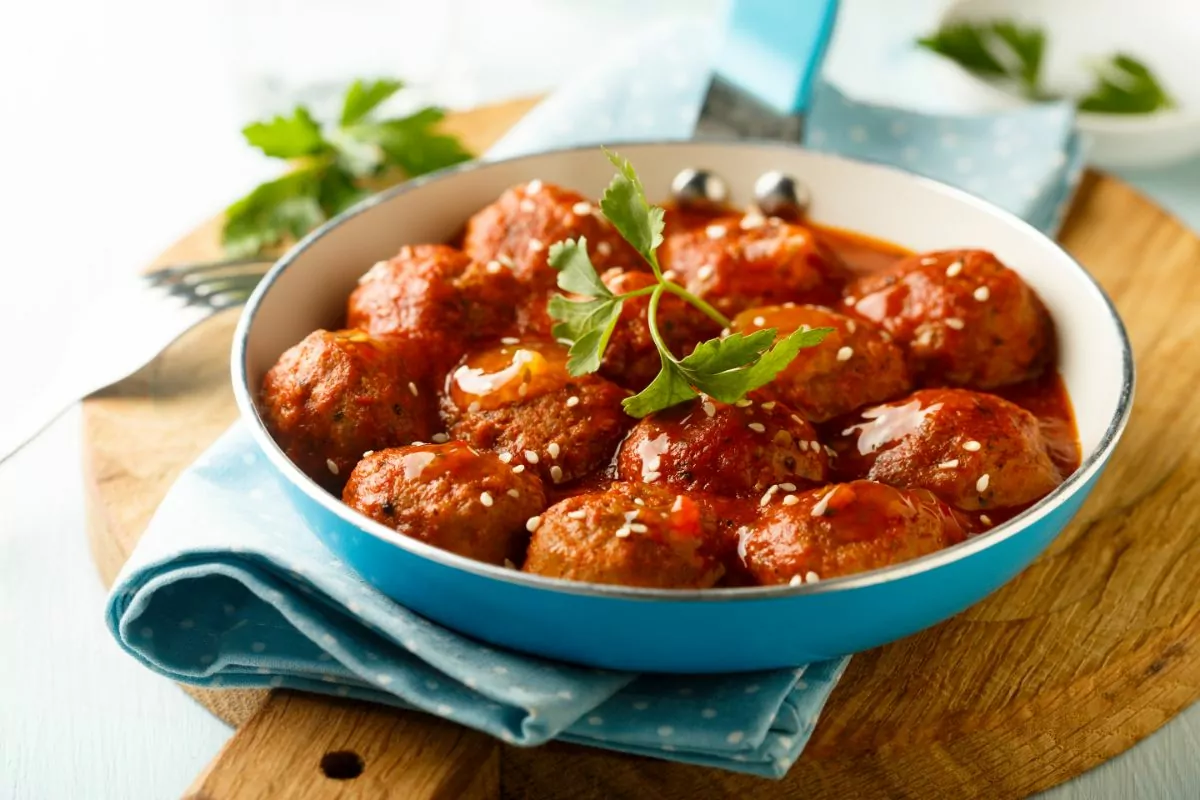 Virtually every family in the country has made their own version of meatballs, but if you want to follow a recipe, you can't go wrong with Ina Garten. 
Ina Garten is a household name, known as a beloved American cookbook author and chef.
She is the host of her own Food Network program, Barefoot Contessa, where she specializes in French cuisine with elements of American, British, and Italian foods.
She also runs a website of the same name, where she posts the recipes featured on her show. 
So, if you're new to the world of making meatballs, or if you're simply looking for some cooking inspiration, you've come to the right place. Here are the 5 best Ina Garten meatball recipes to try today (see also "Amazing Ina Garten Zucchini Recipes")!
Ina Garten's most beloved meatball recipe is this classic meatballs and spaghetti dish.
Taken directly from her Barefoot Contessa Family Style cookbook, this recipe creates the most perfect real meatballs inspired by Italian flavors and local American meat.
It's also very easy to follow, which is ideal for beginners. 
These meatballs are made of ground pork, ground beef, and ground veal.
Veal isn't exactly the cheapest or most accessible meat, so if you can't find it in your local grocery or butcher store, you can substitute the veal for ground lamb or ground turkey.
Alternatively, you can use more ground pork or ground beef. 
This recipe is designed to be eaten with spaghetti thanks to the classic tomato and olive oil sauce.
However, if you don't have spaghetti noodles, you can always use another type of pasta, rice, steamed green vegetables, boiled potatoes, or even mashed potatoes. 
Another Ina Garten classic is her roasted Italian meatballs recipe. This recipe is slightly different to Ina's real meatballs recipe, wherein these meatballs feature more Italian flavors and are roasted for a slightly smokier flavor. 
The ingredients for the meatballs consist of ground sirloin, ground pork, and ground veal.
As explained earlier with the previous recipe, you can easily substitute the ground veal for another type of ground meat if you cannot find it in your local butcher store.
It's not so much about the meat you use, but what seasonings you use in the meatballs and sauce, after all. 
These roasted Italian meatballs can be served with any chosen accompaniment, such as pasta like spaghetti, mashed potatoes, boiled potatoes, steamed vegetables, or rice.
You can even eat the meatballs alone with a salad as a side dish. 
Italian wedding soup, despite the name, isn't actually typically served at Italian weddings.
Instead, the name comes from a mistranslation of the Italian name of the soup, which refers to the "marriage" of flavors and ingredients between the greens and meat. Still, this Ina Garten Italian wedding soup is not one to miss!
Traditional Italian wedding soup consists of green vegetables and meatballs, and is a fairly common food item in American Italian restaurants.
Unlike most meatball recipes, these meatballs are made of white meat rather than red meat, consisting of ground chicken and chicken sausage (Also check out Amazing Ina Garten Chicken Recipes). 
This is one of those hearty and nutritious meals that is perfect for fall and winter.
It's also one of those go-to soups for when someone is sick, thanks to the abundance of protein from the meatballs and nutrition from the green vegetables.
The inclusion of small pasta (tubetti or stars) makes for a charming bowl of soup, too!
Traditional meatballs are made of red meats such as ground beef, pork, and veal. However, Ina Garten has proven that you don't need to use red meat to make a hearty and delicious bowl of meatballs.
That's where her turkey, sausage, and prosciutto meatballs come in!
Ground turkey might seem like an unconventional addition to a meatballs recipe. Meatballs typically rely on ground beef to keep them moist and juicy, whereas ground turkey is a notoriously dry meat.
However, by mixing the ground turkey with finely chopped prosciutto and Italian sausage, the meatballs are just as juicy as they should be. 
Generally speaking, turkey meatballs are quite boring. But the inclusion of prosciutto and sausage makes for a really tasty and tender dish, especially with the addition of red pepper flakes to add a spicy kick.
These meatballs can be served with spaghetti or as an appetizer. 
If you're craving some of Ikea's finest Swedish meatballs, it's time to make some at home with Ina Garten's classic Swedish meatballs recipe.
This recipe epitomizes comfort food, thanks to the beautifully seasoned meatballs and the creamy, rich sauce. It certainly makes a nice change to traditional tomato sauce-based meatballs, that's for sure. 
These meatballs consist of ground pork and ground chuck, which is a cut of beef located at the front of a cow's shoulders.
This cut features more fat content, which not only makes it taste better than ground beef, but also holds its moisture and consistency when molded into meatballs.
If you can't find ground chuck, ground beef will suffice – though it might be slightly crumbly. 
The sauce itself is cream-based, complete with complementary and comforting spices such as allspice and nutmeg.
This is the perfect comfort meal in fall or winter, and goes especially well with mashed or boiled potatoes and steamed green vegetables. 
Summary
So, there you have it! Ina Garten is the queen of creating foolproof recipes, and her meatball recipes are certainly up there with some of her best.
Hopefully, this guide has introduced you to a new meatballs recipe that you haven't tried before. Happy cooking!
Frequently Asked Questions
Is It Better To Fry or Bake Meatballs?
The way to cook meatballs mostly depends on the instructions given by the recipe you are following. However, the best way to cook meatballs is to bake them.

Baking meatballs helps to add to the flavor of the meatballs, and doesn't need nearly as much oil as you would need when frying them. 

The only benefit to frying meatballs is that it's generally quicker to cook the meat, but it's not always the best option.

You'll need a lot of oil to prevent the meatballs from sticking and burning, and you won't always get an even finish on each meatball. Instead, baking them in the oven will require less oil and will ensure an even bake. 
Are Meatballs Better With Breadcrumbs Or Bread?
Most meatball recipes will include breadcrumbs as part of the ingredients.

Whether you use breadcrumbs or actual bread is mostly up to personal preference, because both act as a binding agent to keep the meat together in a ball shape. 

Breadcrumbs are generally the more popular option, but some actually prefer to use slices of white bread.

By cutting off the crusts and slicing the bread into small cubes, which are then soaked in liquid to become mushy, this is actually a better way to bind the meat together.

Breadcrumbs, on the other hand, are more likely to prevent the meat from binding, and can result in dryness. 

It mostly depends on the recipe you are following and the meat you are using. If you are using a dry meat, such as ground turkey, then you should opt for moistened bread over breadcrumbs.

If you are using an already-moist meat such as ground sirloin, you can just use breadcrumbs. 

Are Ina Garten's Recipes Good?
Ina Garten is a beloved household name in most American homes, and for good reason – her recipes are often second to none.

Ina Garten's recipes are easy to follow, vary depending on skills and experience, and range from quick weeknight dinners to big dinner parties with friends. 

One of the reasons why Ina's recipes are considered so good is because they are so reliable.

Her easy-going nature and descriptions of the food, whether in cookbook form or when presenting Barefoot Contessa, help even the most nervous beginners enjoy their time in the kitchen. 

What's The Difference Between Italian Style Meatballs And Regular Meatballs?
The key difference between Italian and regular meatballs is that Italian ones feature far more seasonings, such as oregano, Parmesan cheese, and often basil. Italian meatballs typically come in a tomato sauce, so the meat is combined with seasonings that complement the sauce. These meatballs are typically served with spaghetti or rice, or as an appetizer. 

Regular meatballs come in two forms – American meatballs and Swedish meatballs. American meatballs are pretty much the same as Italian meatballs, except maybe with less Italian seasonings. 

5 Best Ina Garten Meatball Recipes To Try Today
Course: Recipes
Directions
Pick a recipe from the list above
Click the recipe name and visit the website
Collect the ingredients and cook the food
Enjoy – don't forget to leave a review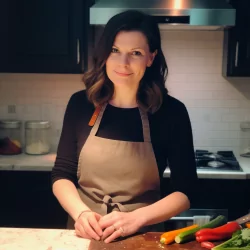 Latest posts by Barbara Hunt
(see all)