If there's one food we never get tired of, it's chicken. Chicken is one of the most versatile meats in existence. There's so much you can do with chicken – the only thing holding you back is your imagination!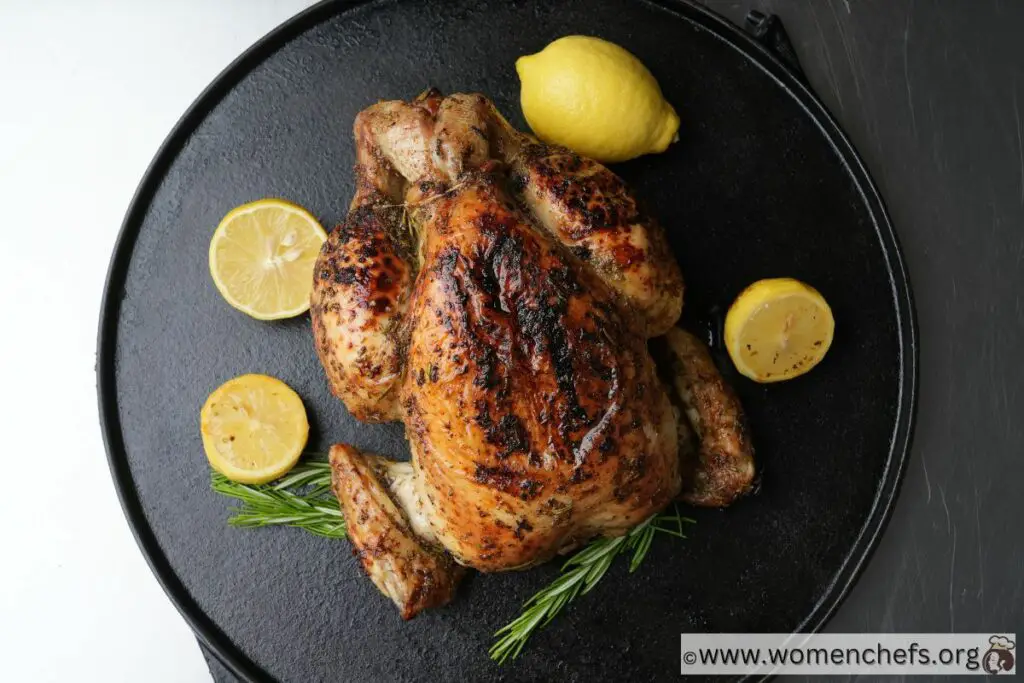 If you need a little extra inspiration to spice up your weeknight chicken, we've pulled together these five iconic Ina Garten chicken recipes (see also: 8 Amazing Ina Garten Chicken Salad Recipes To Try Today)we know you'll love. We love how simple and delicious these recipes are, and we hope you enjoy them!
Let's start things off with Ina's chicken marbella. This chicken marbella helped us reignite our love for chicken. If you're growing bored of the same-old chicken recipes, this may be just what you need to bring that passion back.
This recipe is a little reminiscent of an 80s dinner party favorite, and it's marinated with capers, garlic, prune, vinegar, and olives, for a truly unique, sweet but savory type of dish.
By now, you'll know that Ina is famous for making the perfect chicken, so you can be sure this recipe is going to be absolutely delicious.
If you love garlic, you'll love this recipe. It uses a LOT of garlic, so expect this to be the dominant flavor in this dish. However, it's balanced out pretty nicely by those other strong flavors, such as vinegar and olives.
We love this recipe because it's simple to follow – just create your marinate and let it soak into the chicken overnight.
Then, season your chicken liberally and roast it until it's cooked. It's never been easier to create show-stopping chicken for a tasty weeknight meal or a dinner party main! Here's what you'll need:
Ingredients
8 chicken thighs
½ cup olive oil
Kosher salt
1 cup dry white wine
¼ cup oregano
6 bay leaves
½ cup red wine vinegar
1 ½ cups pitted prunes
½ cup capers
1 ⅓ heads of garlic (peeled and minced)
½ cup light brown sugar
Pepper
1 cup large green olives
There's just something about lemon and chicken, isn't there? Lemon and chicken work beautifully together, and Ina Garten is here to inspire your next lemon-chicken creation with this super tasty lemon chicken breast recipe (see also "Best Ina Garten Lemon Chicken Recipes").
If you're looking to reduce your sodium intake, good news – this recipe relies on lemon, wine, and thyme to enhance the flavor – no salt required! (Unless you want to, of course).
This delicious, nutritious, heart-healthy recipe is a simple, no-fuss invention that will take a grand total of 40 minutes to create, and just 15 minutes to prep.
Whether you're entertaining at short notice, or you want a low-maintenance way to spice up your usual chicken dinner, this is the recipe for you!
These sweet, juicy lemon chicken breasts are perfectly seasoned and loaded with flavor. The white wine helps to balance the acidity, and the herbs give this recipe an aromatic edge that will keep you coming back for more.
We'd recommend serving this with a simple helping of rice, veggies or even pasta, to make the most of this delightful chicken. Here's everything you'll need to make it work:
Ingredients
1 lemon
4 boneless chicken breasts
1 tsp minced fresh thyme leaves
2 tbsp freshly squeezed lemon juice
1 tbsp grated lemon zest
⅓ cup olive oil
3 tbsp minced garlic
⅓ cup white wine
1 ⅓ tsp oregano
Salt and black pepper
Sometimes, all you need is a pie. Seriously. We can't think of any emotion that can't be enhanced (or dulled, if you like), by a good old-fashioned pie.
As always, Ina is here to redefine your usual pie recipes, with this absolutely GORGEOUS chicken pot pie.
Some cooks (especially beginners) are intimidated by pies. They can seem a little overwhelming to create, and they don't come without their risks. It can be pretty easy to mess up a pie, and when you do, it's hard to salvage it.
However, Ina's Chicken Pot Pie recipe takes the fear out of pie making, and makes it easy for cooks of all levels to create the perfect comfort food with no mess, and no fuss.
This recipe is super simple and combines a tender mixture of chicken, veggies and a delightful sauce, all pulled together in this perfect puff pastry.
These chicken pot pies are a great way to use up any leftover ingredients and reduce food waste, and you can even cook these ahead of time and freeze them!
Plus, this recipe is easily adaptable, so with just a few tweaks, you could easily cook up a delicious vegetarian alternative.
You can use whatever veggies you like in this recipe, and you'll only need a few other staple ingredients to pull it all together, such as…
Ingredients
3 chicken breasts
5 cups chicken stock
3 tbsp olive oil
Salt and pepper
Egg wash (1 egg + 1 tbsp water)
1 sheet of frozen puff pastry (defrost in the fridge)
12 tbsp unsalted butter
2 chicken bouillon cubes
2 cups of chopped onion
¾ cup all-purpose flour
¼ cup heavy cream
2 cups of diced carrots, blanched for 1-2 minutes
10 ounces of frozen peas
1 ½ cups frozen small whole onions
½ cup parsley (fresh)
Ina Garten is famous for creating all sorts of delightful recipes. However, there's one thing in particular that most people will recognize her for – her perfect roast chicken.
'Perfect roast chicken' may seem like a bit of a bold claim, but Ina is certainly qualified to make it.
The non-stop flood of 5-star reviews and stellar feedback on this recipe just goes to show that Ina, has indeed, cracked the perfect roast chicken recipe.
If there's one thing any cook should know how to do, it's to create a stunning roast. If you haven't quite mastered it, we're confident this perfect roast chicken recipe will get you there.
So, what makes Ina's roast chicken so perfect? Well first off, it's suspiciously simple. You won't need to plan too far ahead of time or go to extreme lengths to achieve that iconic crispy skin.
Simply load your chicken up with the aromatics, place it in a pan, put the pan in the oven… done.
Yes, it really can be that simple to create the perfect roast chicken. Anyone who tells you it needs to be complex is lying!
Season your chicken with salt, pepper, lemon, garlic, thyme and brush with melted butter. Load the pan up with onion, and roast it for 1 ½ hours. It comes out perfect every time, and it requires minimal effort on your part.
Once cooked, serve this up with a warm gravy, potatoes, veggies… all the good stuff you love with your roast chicken! Here are the exact ingredients you'll need:
Ingredients
2 tbsp flour
1 spanish onion (thickly sliced)
2 tbsp melted butter
1 bunch of fresh thyme
1 head of garlic, cut in half
Roasting chicken
Black pepper
1 lemon, halved
1 cup of chicken stock
Last up, we have one of our personal favorites… parmesan chicken. This is one of our favorite weeknight dinners ever, and it's so easy to create, you'll wonder why you never tried it sooner!
In a nutshell, you'll need to beat your chicken breasts until flat, season, and mix some breadcrumbs with parmesan cheese.
Then, sautee lightly on either side until cooked… and that's it. This is so simple and delicious, and it's great served with a refreshing salad and a juicy wedge of lime.
Ina's original recipe serves this parmesan chicken up with plenty of salad greens, and a delicious lemon vinaigrette dressing (lemon juice, salt, pepper, olive oil).
If you're not sure what to serve your parmesan chicken with, go with that blueprint – you really can't go wrong!
If you need something a little different to add to your weekly rotation, or to enjoy on a warm summer's night, this is one recipe you won't want to miss. Here's everything you'll need to make this gorgeous parmesan chicken:
Ingredients
6 boneless chicken breasts
1 cup all-purpose flour
Salt and pepper
2 xl eggs
Unsalted butter
Olive oil
Lemon vinaigrette
Salad greens
½ cup grated parmesan cheese
1 ¼ cup seasoned dry bread crumbs
The Bottom Line
Getting bored of your usual chicken dinners? Take a leaf out of Ina's book with these five timeless chicken recipes you can try today(see also: 9 Best Ina Garten Corn Salad Recipes To Try Today)!
Frequently Asked Questions
What Does Ina Garten Serve With Chicken Marbella?
Ina's chicken Marbella pairs beautifully with potatoes, rice, vegetables, and green beans. You could also serve this dish with a salad, or a more complex dish such as a casserole.
What Temperature Does Ina Garten Roast Chicken?
Ina's perfect roast chicken is roasted at 425 degrees Fahrenheit. She recommends this temperature to get the perfect roast chicken, without needing to adjust the heat during cooking.
Does Ina Garten Cover Her Roast Chicken?
You should cook your perfect roast chicken uncovered for 90 minutes, then cover it with foil and cook for an extra 20 minutes.
5 Amazing Ina Garten Chicken Recipes To Try Today
Course: Recipes
Directions
Pick a recipe from the list above
Click the recipe name and visit the website
Collect the ingredients and cook the food
Enjoy – don't forget to leave a review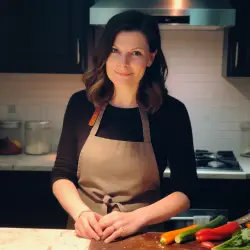 Latest posts by Barbara Hunt
(see all)