There's nothing better than tucking into a refreshing chicken salad on a hot summer day, but bringing out the same recipe every time the sun shines can get pretty repetitive.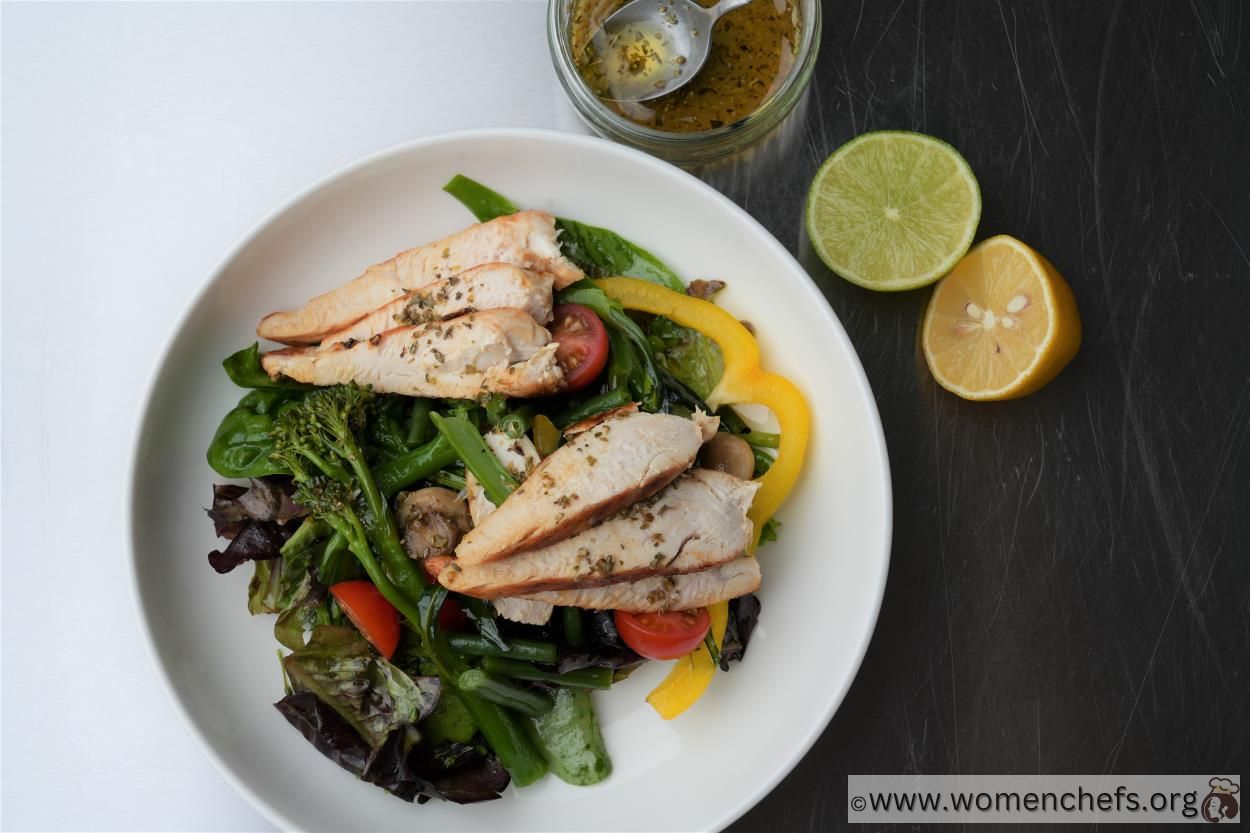 There are so many different things you can do with a chicken salad and so many variations that the best thing you can do is experiment with the flavors and ingredients you like and see what sticks.
So, if you're looking to bring a bit of pizazz to your salad bowl, check out our 15 favorite chicken salads for all skill levels below.
Let's begin with the basics. After all, you can't upgrade something without a solid foundation.
This classic chicken salad recipe from Spend With Pennies calls for chicken (fresh or canned, breast or thighs – whatever you have to hand is fine), celery for crunch, and "green onions for flavor".
The dressing is a simple Dijon mustard and mayo combination that makes for a great base for you to mix and match with different flavors and ingredients to your own taste. 
Another really good foundation for a lighter bite, this simple recipe comes from Skinny Taste and is perfect for cold lunches or salads.
Whether you're adding it to a wrap, a bagel, or even pasta, this chicken salad works excellent for on-the-fly and meal-prepping as it will keep in the fridge for about 4 days in an air-tight container.
What makes a chicken salad ultimate? It's all in the additions. Lisa from DownShiftology claims that her chicken salad is "easy, healthy, bright, and flavorful", so what does she do differently?
First of all, she adds fresh grapes for a refreshing burst of sweetness, and chopped almonds for that nutty flavor and texture. Finally, the secret ingredient: tarragon. The tarragon adds a surprising amount of flavor and really enhances the profile of the salad.
Another recipe that calls for grapes to add a certain sweetness comes from Eating Well.
For this tangy chicken salad, they combine mayonnaise with Greek yogurt and lemon juice for a bright, fresh salad, bursting with flavor in every mouthful. But don't worry! The celery and grapes nicely balance out the tanginess.
If you prefer your salad with a bit of a kick, check out this delicious spicy chicken salad recipe. With chilli powder and pickled banana peppers, this salad makes the perfect meal if you're someone who doesn't feel satisfied without that distinctive hit of spice.
Fusion Craftiness also calls for Worchestire sauce and chopped pickles, so you know that this recipe is going to hit the right savory spots.
We're moving into our regional salad recipes now, starting with a Southern Chicken salad. For this, you'll want to make sure that you use the right kind of seasoned chicken to really bring the flavors of the American South to your dinner table.
The Seasoned Mom suggests using a store-bought rotisserie chicken and shredding the meat, but if you want to season your own chicken, you can tailor the flavor to the preferences of you or your family. 
Heading across the globe now, we come to a super refreshing Greek-style chicken salad for a taste of the Mediterranean.
Swap the celery for cucumbers, mayo for Greek yogurt, and grapes with tomatoes and olives and you have the makings of a bright, energizing salad. Don't forget the Feta cheese to round off this recipe and garnish with extra dill.
For our next recipe, we're looking to Asia for another spicy chicken salad. According to Maria from Kitchen at Hoskins, this is the best Tandoori chicken salad recipe you're going to find.
The ingredients for this are authentically Indian and this dish is sure to wow at your next picnic or garden party. 
Once you have your tantalizing Tandoori chicken and a yogurt dressing that has been inspired by traditional Raita (a minty, creamy sauce) the rest of the salad is over to you.
This recipe recommends roasted cashews, red onions, and jalapeños, as well as cucumber and lettuce to totally round out this filling meal.
Back across the Atlantic for this Mexican-inspired salad now which is great for whatever summer activities you're getting up to over the season. Whether you're bringing a bowl to a potluck, or hosting a massive party, this salad makes the perfect side dish or even main meal.
As this recipe includes potatoes, it can be more filling than the other ones found on this list, and with the inclusion of carrots, peas, and sweetcorn, you can definitely consider this a loaded salad. 

Bringing the taste of Mexico is the Jalepeños and Mexican crema (which can be substituted with sour cream if you can't find actual crema). This dish is sure to satisfy, wherever you serve it. 
All of these recipes have been great in their own right, but if you prefer looking at professional celebrity chefs, the final 5 entries in our list are all from famous names you're sure to recognize. 
First up comes this super easy 3-minute Italian chicken salad straight from the kitchen of Rachael Ray herself.
This is a hearty meal that manages to pack a lot of different flavors into just 3 minutes of prep – it's a little sweet, a little savory, a little crunchy, and a lot tasty! 
Another delicious Rachael Ray recipe here, not quite as quick as three minutes, but still delivering a mouthwatering meal to your table in under 60 minutes.
To make this curried chicken, you'll need to roast your chicken with the skin on (and still on the bone if you can). This adds a couple of extra steps to the preparation of the chicken, however, once you taste it, you'll thank yourself for spending an extra 5 minutes to de-bone and remove the skin.
The recipe also calls for a food processor to mix the dressing ingredients together, however, it's not absolutely required if you've got a good whisking arm. 
If there's one celebrity chef we trust to make an incredible chicken dish, it's Ina Garten. Her Chicken Salad Contessa is a fantastic example of this.
Again, this recipe calls for chicken; bone in, skin on. And again, the resulting flavor is well worth the extra work. 
There are plenty of additions to this salad that make it stand out, like the inclusion of pecans and walnuts, the sour cream added to the dressing, and the return of Tarragon – the secret ingredient that upgrades a chicken salad from "pretty good" to "get in my mouth right now".
An even simpler version of Ina Garten's chicken salads is her Veronique recipe. It does away with the sour cream and nuts, and sticks to the basics, but still knows where to add the flavor to make this no ordinary chicken salad (it's the tarragon again).
Ina Garten has created a lot of different variations of chicken salads, and each one of them stands out in its own way. Her curry chicken salad is no exception. 
With the inclusion of chutney, scallions, and wine, this curry salad will have your guests begging for your recipe.
This is another recipe that calls for you to roast your own chicken, however, if you want to speed up the process, you can always get store-bought and worry less about cooking and get straight to eating. 
Rounding out our list is the magnificent Paula Deen with a hot chicken salad that works for summers, but can also be brought out any time of the year because of its versatility.
Now, like a lot of Paula Deen recipes, this one has a pretty high fat content, but we personally don't think you can have a truly satisfying meal without a bit of fat. 
This recipe in particular is more akin to a casserole as it contains a cheesy top layer, mixed with crushed potato chips, and if that sounds as good to you as it does to us, then you need to give this recipe a try.
Final Thoughts
A good chicken salad can mean a lot of different things to different people, and it's up to you to find the one that satisfies all of your personal preferences. Give any of these recipes a try to find which one is best for you.
Frequently Asked Questions
What Can I Serve With a Chicken Salad?
Chicken salad goes great with pasta, tortillas, or in a sandwich – basically whatever carb you're feeling like on any given day is what you can serve with a chicken salad.
Do I Have to Use Fresh Chicken?
Nope. Of course, fresh is best, however, if all you can get your hands on is canned chicken, then that's also going to be great. You
don't have to have the most expensive ingredients in order to make delicious food.
15 Simple Chicken Salad Recipes For Summer Nights
Course: Cookbooks
Directions
Pick a recipe from above
Click the recipe name and visit the website
Collect the ingredients and the food
Enjoy – don't forget to leave a review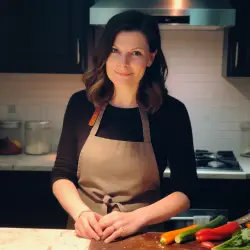 Latest posts by Barbara Hunt
(see all)