When it's an Ina Garten recipe, you just know it's going to be really good. Do-able, family friendly, and above all, comforting.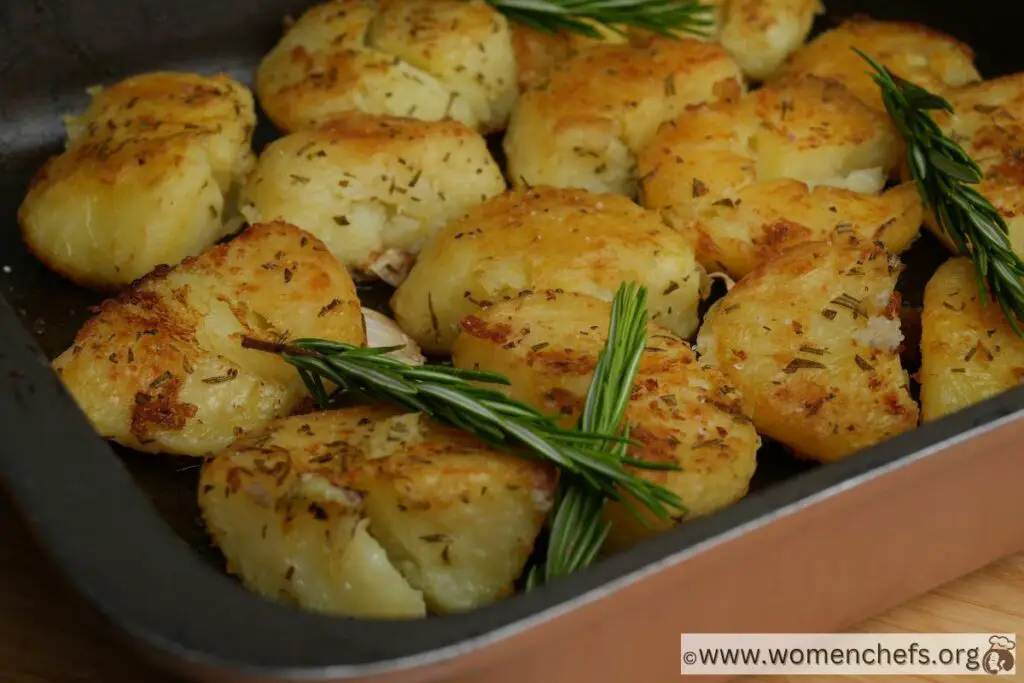 But if you have no way of recording her show Barefoot Contessa when it comes on, it's more convenient instead to have a written record of each recipe in your kitchen as you make it.
Some of Ina's recipes are readily available online, whereas others are exclusive to her cookbooks.
Some of our favorites of hers are the recipes for roasted potatoes. Whether they're being used as a main dish or as a side dish, you just can't go wrong with them.
They're an easy crowd pleaser dish that even children and picky eaters are happy to sink their teeth into.
So, we've been rummaging around the internet to find Ina Garten roasted potato recipes, and roasted potato recipes inspired by Ina Garten(see also: 7 Ina Garten Roasted Shrimp Recipes To Try Today).
Coming up next, we'll be presenting you with a round-up of these recipes, before providing you with an FAQ section where we'll be answering all of your most frequently asked questions on the subject.
And without further ado, prepare your taste buds – here goes!
(The following recipes aren't listed in any particular order.)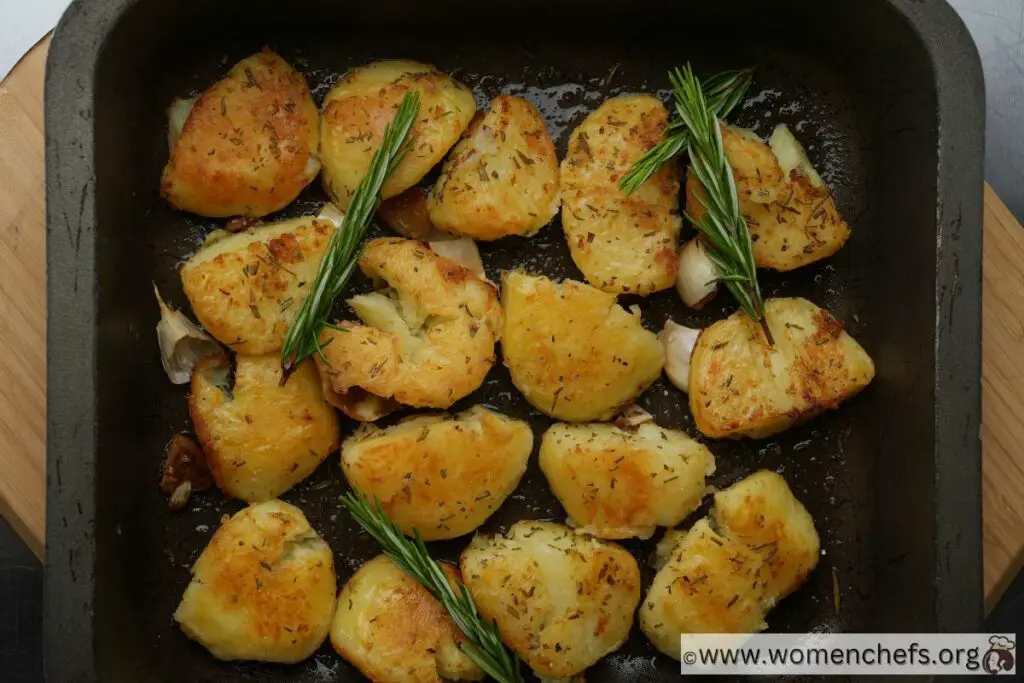 This is no ordinary roast potato recipe, but one with plenty of crushed garlic cloves!
It works with either red or white potatoes, and can be made in as little as 4 steps, and you don't even have to peel the potatoes beforehand – such a breeze to make.
All you have to do is cut the potatoes, coat them in a mix of olive oil, salt, pepper, and garlic, and roast for about 45 minutes, flipping them over part way through before tossing in some chopped parsley and any additional seasoning you'd like to add.
This is such a popular recipe that it almost broke the internet when it got posted online!
This is also a very simple recipe and if you ask us, sometimes the simplest concoctions are often the best.
The recipe is suitable for beginners, and it only requires 5 ingredients in total, namely Yukon Gold potatoes, vegetable oil, kosher salt, coarse sea salt, and freshly chopped parsley.
You will have to boil the potatoes before roasting them, but there's a good reason for that – see our FAQ section for more detail on that.
We recommend following the recipe to a T for the best results. It takes a while to make, but it's absolutely worth the wait!
This recipe is absolutely delicious! We love how Ina has taken her recipe for roasted potatoes a step further to add a gorgeously cheesy topping, perfectly complemented with minced fresh chives.
But thankfully, it's surprisingly simple to make, and again you only need a handful of ingredients.
You will need a mix of Yukon Gold and red potatoes, some kosher salt, olive oil, freshly ground black pepper, shredded Parmesan cheese, minced fresh chives, and some sea salt.
It's excellent comfort food that you can make ahead of time, and it's a great dish to make for entertaining dinner guests.
OK, so technically speaking, this recipe is for baked potatoes rather than roasted potatoes, but it's so good we decided to include it anyway. Besides, there's little difference between baking and roasting potatoes.
This recipe uses sweet potatoes, which, as the name suggests, have a sweetness about them.
And the other great thing about sweet potatoes is that we won't spike your blood sugar the way that regular potatoes can, because they have a low glycemic index.
You'll only need a handful of ingredients, just sweet potatoes, butter, shallots, fresh thyme, salt and pepper, an egg, and some Taleggio cheese.
The sweet potato shells come out perfectly crisp, and they have the most amazing melt-in-your-mouth stuffing.
Baked potatoes are an excellent dish to make when you just want something small and simple for lunch. 
And this recipe will give you baked potatoes with an incredibly delicious crispy crust, and also feature a light yet creamy topping of whipped feta cheese.
Idaho baking potatoes are recommended for this recipe, and you coat them in a mix of rosemary, thyme, lemon zest, and fleur de sel, before baking them for at least 2 hours.
And while they're baking, you can make the whipped feta, using just Greek feta cheese, cream cheese, freshly squeezed lemon juice, olive oil and salt and pepper to taste. It's just dreamy!
We may have covered Ina Garten's much loved garlic roast potato recipe, (see also: Ina Garten Bolognese Recipes To Try Today)but this one is noticeably different. Not only does it feature minced garlic cloves, but it also features freshly minced rosemary leaves.
And this gives it a whole new twist. And it's one that's just as delicious.
The recipe only requires 4 ingredients, namely red and white potatoes, olive oil, minced garlic cloves and the rosemary leaves.
All you have to do is cut the potatoes into quarters and coat them in the remaining ingredients before laying them out on a baking sheet, and roasting at 400 degrees Fahrenheit until browned, flipping them over part way through.
They come out crispy on the outside and have a creamy middle that's simply delicious.
And now for another great Ina Garten roast potato recipe with a twist!
It's a very simple recipe requiring only small red potatoes, olive oil, yellow onions, freshly minced parsley, kosher salt, freshly ground black pepper, and the star ingredient, whole-grain mustard.
And all you have to do to make them is quarter the potatoes and coat them in a mix of the remaining ingredients before roasting them in the oven at 425 degrees Fahrenheit.
You will need to toss the potatoes over every so often to ensure that the potatoes brown evenly.
It's as easy as that!
How about bringing fine Italian dining to your kitchen, with this delicious Tuscan roast potato recipe?
It's surprisingly simple to make, featuring just 8 easy to get hold of ingredients.
It has a lot in common with Ina's rosemary roasted potato recipe, in that it features potatoes, smashed garlic cloves, olive oil, fresh rosemary, and salt and pepper to taste.
But there are also key differences between the two.
For instance, this recipe uses Yukon Gold potatoes rather than red and white ones, and there's also the addition of lemon slices to the pan, which mix with the potato and caramelize, transporting the dish to a whole new level.
This yummy Ina Garten recipe combines roasted chicken with roasted potato slices (see also "Best Ina Garten Pot Roast Recipes").
It does require more ingredients than the other recipes we've covered so far, but each and every one of them are worth it. 
You simply marinade the chicken and roast it for half an hour, then add slices of Yukon Gold potatoes to the skillet, coating them with a mixture of Dijon mustard, dry white wine, minced garlic cloves, fresh thyme leaves, sweet paprika, and salt and pepper.
Then you cook the ingredients to perfection before sprinkling the pan with some freshly chopped parsley and chives.
Wrap Up
We sure hope you've enjoyed browsing through our round-up of Ina Garten and Ina Garten inspired roast potato recipes (see also "Best Ina Garten Potatoes Au Gratin Recipes").
We're pretty confident that we've whetted your appetite by this point and that you've picked a recipe that you'd like to try out. Bon appétit!
Still here? Check out our handy FAQ section…
Frequently Asked Questions 
Is It Necessary To Boil Potatoes Before Roasting?
Boiling potatoes before roasting them is not absolutely necessary, but it does help to ensure that you get that lovely crisp crust on the outside. Ditching this step can cause the outside skin to remain tough. 
Why Do You Soak Potatoes In Water Before Roasting?
Soaking potatoes before roasting them helps to remove excess starch from the outside, and helps prevent the potatoes from burning.
Why Won't My Roast Potatoes Go Crispy?
If you want your roast potatoes to be crispy, you have to roast them at 425 degrees Fahrenheit, or 220 degrees centigrade. If the oven is too cold they won't go crispy, and if it's too hot, the potatoes will burn before they crisp.
Why Do You Roast Potatoes On A Bed Of Salt?
If you like your roasted potatoes to come out fluffy, we can recommend burying them in a bed of hot salt, because this serves to make them steam in the moisture they give off as they roast.

And this also helps them to cook more evenly as well.
Can You Roast Potatoes Ahead Of Time And Reheat?
Yes, you certainly can, go for it!
9 Best Ina Garten Roasted Potatoes Recipes To Try Today
Course: Recipes
Discover our round-up of the best Ina Garten recipes for roasted potatoes, including Tuscan, garlic, and rosemary varieties and more – come see!
Directions
Pick a recipe from above
Click the recipe name and visit the website
Collect the ingredients and the food
Enjoy – don't forget to leave a review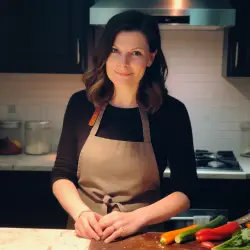 Latest posts by Barbara Hunt
(see all)