Like many famous chefs, Ina Garten really made a name for herself on the Food Network. However, unlike many other chefs, Ina Garten made a career for herself under a pseudonym.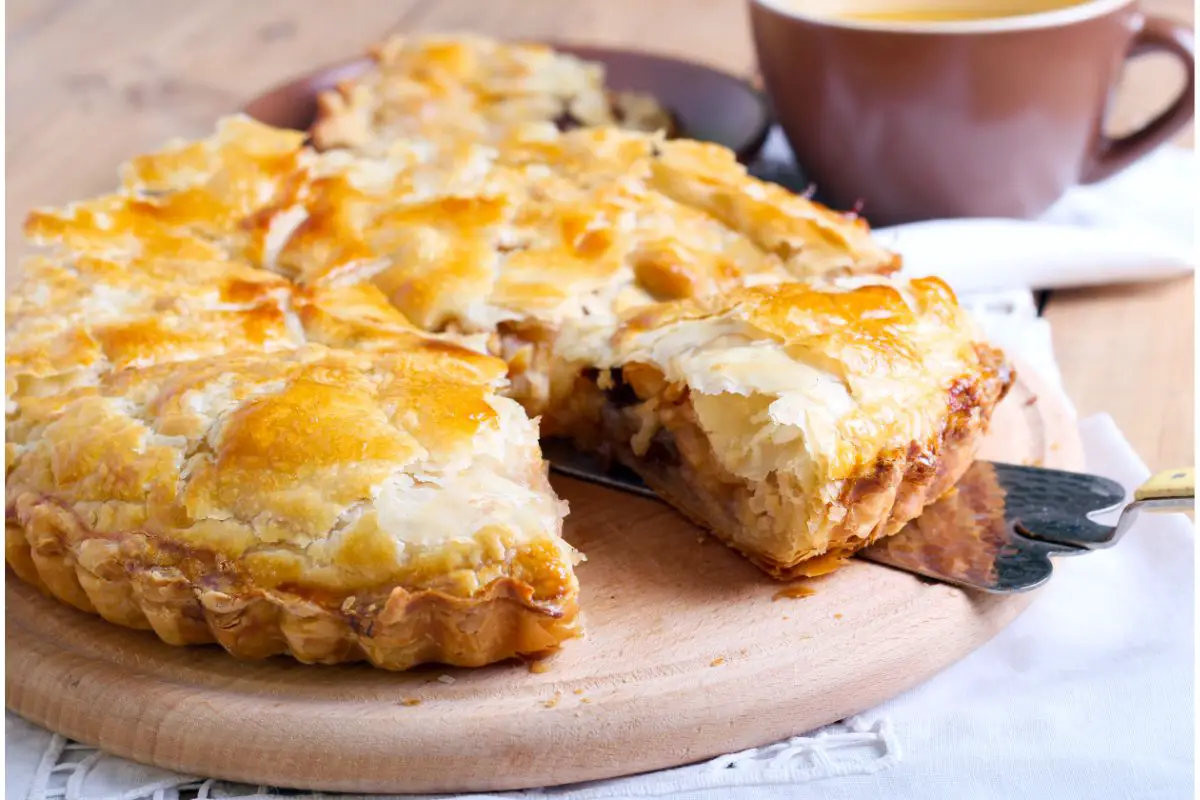 That pseudonym was the name of her Food Network show – Barefoot Contessa. 
On Barefoot Contessa, Ina Garten won the hearts of the nation with tons of delicious recipes, and straightforward instructions that made cooking and baking achievable for even those without much cooking experience. 
One type of food that Ina Garten produced lots of excellent recipes for is pies. There really isn't anything better than a baking hot pie on a cold afternoon, and it is the perfect dessert to serve on your Thanksgiving table.
So, if you are looking for pie recipe inspiration, you are in the right place. 
In this guide, we've compiled a list of 8 amazing Ina Garten pie recipes that you should try today(see also: 7 Best Ina Garten Shortbread Cookies Recipes To Try Today). Read on to find out more!
The first Ina Garten pie recipe that we would recommend checking out is this delicious blueberry pie.
Blueberry pie is a flavor that is totally unique from other flavors, and the rich blue-purple filling at the center is the perfect reveal as you cut into your pie. 
We love Ina Garten's recipe simply because it is such a simple recipe. You don't need too many ingredients to make this recipe, and that is what makes it so special.
The majority of the ingredients you will need can be used to make the pastry, and there are only a couple needed for the filing – including the secret ingredient. 
This pie comes with a little kick to it, and we love that! This kick comes from a single tablespoon of Cassis liqueur that is added to the filling.
It really diversifies the flavor and sets this blueberry pie apart from its competitors.
One of the most classic pie fillings out there is apple pie, so it makes sense that Ina Garten has created an apple pie recipe (see also: 7 Best Ina Garten Apple Pie Recipes To Try Today)during her lengthy career.
If you love apple pie, we're confident that you'll love this recipe.
This deep-dish apple pie is amazing because it is such a filling recipe. While the flavor of this pie will leave you begging for another slice, the pie itself is incredibly filling.
So filling to the point where you won't be able to eat another slice (at least not right away). 
With a variety of different flavors all swirling together in one pie, it is easy to see what makes this recipe so popular.
If you love Ina Garten's other pie recipes, we're confident you'll enjoy this one!
For a totally different flavor, we would recommend giving Ina Garten's Frozen Key Lime Pie recipe a whirl.
This recipe is utterly delicious and absolutely unique. It is unlike any other pie you have ever tasted, and that is what makes it so special.
If you are searching for the perfect dessert to serve your guests on a warm summer's day, this is the recipe we would recommend.
With a delicious crunchy crust, a tangy lime filling, and a show-stopping topping, it is easy to see why so many people turn to this recipe time and time again. 
We love this recipe because it is simple but effective. When you serve this recipe to your guests, it is guaranteed to make them green with envy, even though it isn't actually that difficult to make.
You really need to check it out to appreciate just how delicious it is! 
Another brilliant recipe that you really should check out is this strawberry rhubarb pie recipe.
Strawberry and rhubarb is an excellent flavor combination, and if you've never tried it before you're really missing out. So what are you waiting for?
Try this recipe and you'll see what we mean! 
With just 12 ingredients required to prepare this recipe, there really is no reason not to try it. It is utterly delicious, full of flavor, and perfect for any time of the year.
It isn't too tricky to make, and Ina Garten's instructions are incredibly easy to follow. 
If you're uncertain about what to make for dessert, we really would urge you to give this recipe a go.
Until you try this pie, you will never fully appreciate just how delicious strawberry and rhubarb are together. So be sure to give it a try!
As the name suggests, this perfect peach pie is, well, perfect. You will be hard-pressed to find a peach pie recipe that is quite as good as this one, and that's why there's no need to bother.
If it's not broken, don't try to fix it. That is why once you make this peach pie recipe once (Also check out Amazing Ina Garten Peach Recipes), you'll find yourself going back to it time and time again! 
Like many of the recipes we have looked at so far, this recipe only includes a handful of ingredients, and this makes it very easy to make.
To prepare this recipe from start to finish, you will only need 9 ingredients, and at the heart of the ingredients list is 9 large peaches.
As is the case with many of the recipes in this guide, you really need to bake the pie to truly appreciate just how delicious this recipe is. So what are you waiting for?
For some people, when Fall rolls around, all they want is a Pumpkin Spice latte.  But in our opinion, you really cannot get a better Fall flavor than that of a pumpkin pie.
If you love pumpkin pie, then this Ina Garten recipe (see also: Ina Garten Beef Tenderloin Recipes To Try Today)is made for you. 
A good pumpkin pie will be well-seasoned with lots of different flavors throughout the filling. Each bite should taste slightly different, and that is exactly what you get from this recipe.
Our favorite thing about this pumpkin pie recipe is the rum whipped cream that is served with it. The flavor of the rum perfectly complements the spiced flavor of the pumpkin pie.
Honestly, don't knock this flavor combination until you have tried it! 
If you love the flavor of bananas but aren't a fan of Banoffee pie, we would recommend checking out this Chocolate Banana Cream Pie recipe by Ina Garten.
It is totally different and perfect for fans of chocolate and bananas.
This is the first pie recipe of Ina Garten's that has included chocolate, and for that very reason, it is pretty much made for chocolate lovers.
It perfectly bridges the gap between a fruit pie and a sweet, chocolate pie, and that is what makes it so great. 
If you have youngsters in your family that don't like traditional fruit pies, we would recommend giving this recipe a go! 
Finally, let's wrap this up with Ina Garten's famous maple pecan pie. This really is one of her best pie recipes, so you really need to give it a go! 
There is something special about the simplicity of a maple pecan pie. This pie isn't anything fancy, but the flavors perfectly complement each other in an unbeatable way.
If you love pecan pie, then you really need to try making this recipe. It is so easy to follow, it doesn't take too long to make, and it is utterly delicious.
This really is one of Ina Garten's most popular pie recipes, and it is easy to see why.
Summary
In short, throughout her career, Ina Garten has produced some truly delicious pie recipes that you really need to try out (see also "Best Ina Garten Cheesecake Recipes To Try Today"). If you love pie, we're confident you'll love these recipes.
With recipes including fresh blueberry pie, pumpkin pie, and maple pecan pie, Ina Garten really has a recipe for everybody! 
So what are you waiting for? Check out the recipes in this guide for all the pie inspiration you could possibly need. 
Thanks for reading! 
Frequently Asked Questions
What Was The Name of Ina Garten's Food Network Show?
Ina Garten leads a relatively quiet life for a celebrity chef. She doesn't have a restaurant bearing her name, she hasn't produced any cookware, and her appearances are limited.

But this hasn't stopped Ina Garten from becoming one of the richest female chefs in the world. 

Her television show "Barefoot Contessa" is largely responsible for her success. However, she never would have achieved the TV show if it wasn't for her cookbooks that came before. 
Why Is Ina Garten's Show Called Barefoot Contessa?
Ina Garten's television show, Barefoot Contessa, was given this name because of the phrase featured in her first cookbook.
The term "barefoot Contessa" comes from the Italian word for countess, and she first used it in her 1999 cookbook. 

The phrase used in her cookbook actually came from the name of her first specialty food store, Barefoot Contessa, which she had owned before becoming the celebrity chef that we know and love today. 
8 Amazing Ina Garten Pie Recipes To Try Today
Course: Recipes
Directions
Pick a recipe from the list above
Click the recipe name and visit the website
Collect the ingredients and cook the food
Enjoy – don't forget to leave a review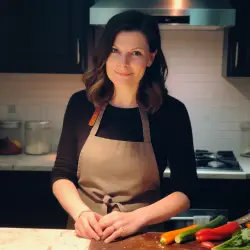 Latest posts by Barbara Hunt
(see all)