When it comes to some of the best food in the world, many people will acknowledge that Italy is at the forefront of culinary expertise.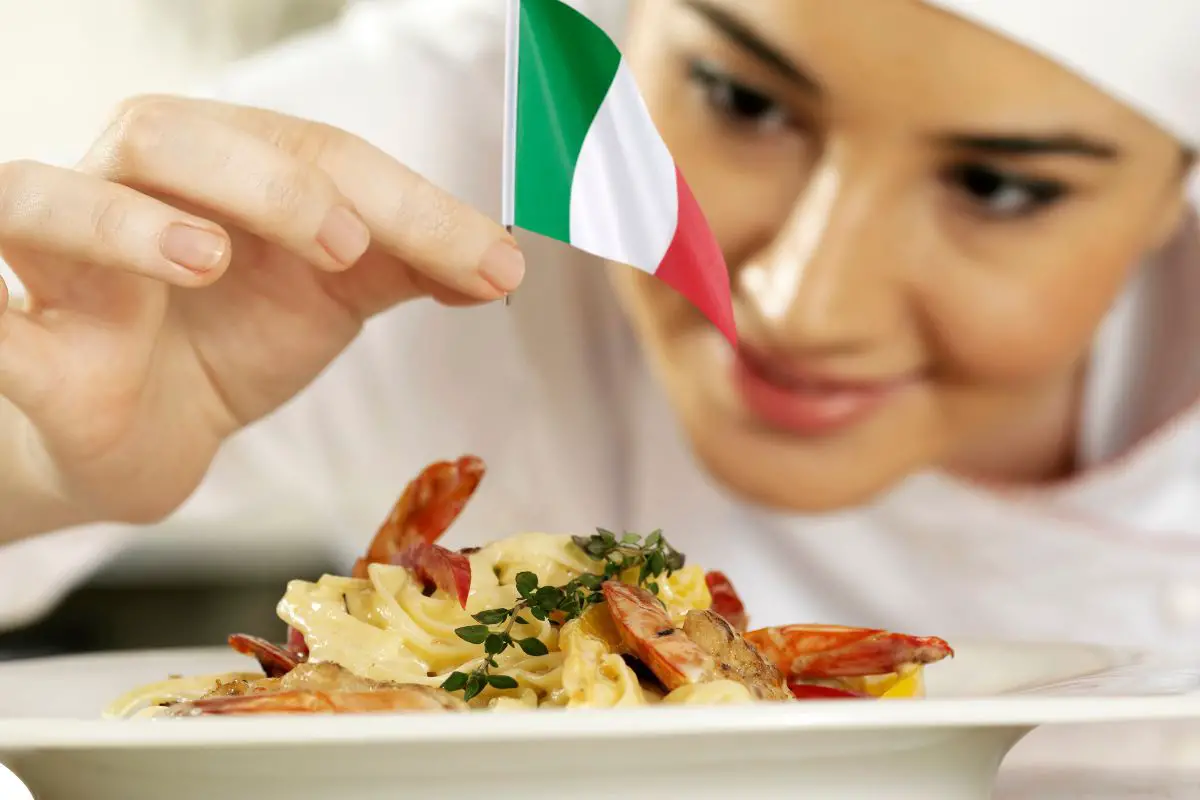 Although the restaurant industry is still mostly male-dominated we have found the 10 best Italian female chefs we absolutely love.
Let's take a look at who is at the top of their game among these talented female Italian chefs.
Nadia Santini is head chef at Dal Pescatore, the restaurant that was opened by her husband's great grandparents in the 1920s.
It's located in the hamlet of Canneto sull'Oglio which is in Lombardy, Italy.
In 1974 Nadia took over the running of the restaurant with her husband.
By 1996 the restaurant had received three Michelin stars for its impeccable examples of classic Italian cooking.
In 2013 Nadia was nominated for Best Female Chef (see also: 6 Female Chefs Of New York We Adore)in the World.
Around the world Nadia Santini is known as the 'lady of Italian cuisine' although according to French food critics she is the best chef in the world.
She is totally devoted to tradition and respectful of the surrounding region.
Her knowledge of raw ingredients as well as in depth research of local produce are what set Nadia Santini apart from other Italian chefs.
2. Luisa Marelli Valazza
When the chef at the restaurant owned by Luisa Marelli Valazza and her husband decided to leave, it presented them with a problem. How could they replace him at short notice?
Instead with just ten days to prepare herself and with lots of advice Luisa stepped into the kitchen herself.
So began her self taught career that would see her celebrated and acknowledged as a Michelin star chef.
Today Luisa Marelli Valazza's restaurant Al Sorriso has three Michelin stars, the first coming in 1982, the second in 1988 and the third in 1998.
She is one of only three female chefs in Italy to have three Michelin stars.
The restaurant is in Piedmont, Italy and the cuisine is based on solid Piedmontese culinary tradition with the addition of Luisa's creative flair.
The family restaurant where Aurora Mazzucchelli learned her art is called Marconi and is based near Bologna, Italy.
She took over as chef in 2000 and by 2008 the restaurant had received its first Michelin star.
The food that Aurora creates is an amalgamation of Italian tradition and culinary suggestions from other countries.
She is committed to emphasizing the quality of local produce without falling into banality and strives for perfection with an artistic flair to all of her dishes.
Aurora Mazzucchelli has transformed her family restaurant into a celebrated kitchen famous for its experimental and modern cuisine.
She spent four years learning from some of the most experienced chefs in Italy.
Aurora is now herself one of the most highly regarded chefs in the country and has reinvented some of the most traditional dishes from her native Bologna to great success and acclaim.
At the age of just 26 Valeria Piccini and her husband took over his family's restaurant in Montemerano, a village in Tuscany, Italy.
The couple took charge of different aspects of the business, Valeria went into the kitchen and her husband, Maurizio was in charge of the wine.
That was in 1986 and by 1991 the restaurant, Da Caino, had its first Michelin star.
Eight years later it had its second. It still holds those honors today. Having been a casual trattoria it is now a celebrated fine dining restaurant.
When the restaurant received its second Michelin star none of the five female kitchen staff were professionally trained.
They hadn't been to culinary school and were all from the local countryside. But under Valeria's leadership the restaurant achieved its incredible accolade.
Cristina Bowerman is head chef at Glass Hostaria in Rome and was awarded her first Michelin star in 2010.
Her cuisine is a mix of different culinary influences and science to create new and interesting dishes.
She originally studied law and then graphic design in Austin, Texas before going to the University of Texas and Le Cordon Bleu to study culinary arts.
Her biggest influence was Puerto Rican chef Egil Valentin. She also worked with Driskill Grill chef David Bull.
She returned to Italy to work at the Glass Hostaria and in 2010 the restaurant was awarded a Michelin star.
Following the award Cristina opened Romeo Chef & Baker in Testaccio, Rome and also opened a pizzeria next door to it.
She still splits her time between Rome and Austin as she loves to travel, and her Italian dishes have an international flair.
Antonia Klugmann is a native of Trieste, and is one of the sensational chefs to come out of Northern Italy in recent years.
Her restaurant, a small country inn, is situated close to the Slovenian border in a place called Friaul.
The restaurant is called L'Argine a Vencò and earned a Michelin star in 2015 prompted by Antonia's unusual combination of ingredients and a subtle use of herbs.
She pours her own personality into her cooking and this includes a mixing of her family heritages.
Coming from a Jewish-Italian background she has amalgamated the best of both worlds and added her own spin to create something new which nevertheless still clings to tradition.
This cultural diversity has worked in her favor and won her many accolades.
She has won many awards, including Best Female Chef of the Year in 2011 and again in 2016 and was a guest judge on Masterchef, Italy.
(see also: 7 Famous Female Chefs From New Orleans We Adore)
7. Paola Budel
Paola Budel is chef at Venissa, which is a restaurant based on an island off Venice. The venue is owned by Prosecco producers Bisol and is unique in Venice.
Having studied under masters such as Michel Roux and Gualtiero Marchesi, Paola then traveled the world to find new inspirations.
She visited Munich, London, Hong Kong and Tokyo in her efforts to expand her profile and knowledge.
With a firm commitment to zero mileage ingredients every morning Paolo receives deliveries from local producers.
Vegetables are brought to her by local farmers from their market gardens while the fish comes from the Lagoon and the Adriatic coast.
The meat for the restaurant comes from the areas surrounding Venice and its hinterland. Paola's dishes are made from the ingredients that the local producers can provide to her.
While most people believe that the best seafood restaurants are located in and around the coasts, the restaurant of Viviana Varese is an exception.
Based in Milan, her restaurant Alice is celebrated as a wonderful place to enjoy seafood.
Having had her own TV show, Viviana Varese is one of the most famous chefs in Milan.
She had a good grounding in the business having grown up working in her family's fish restaurant from an early age.
Even while studying to be a teacher she continued to work in the restaurant. Then at the age of 21 she decided to become a professional chef.
As a result Viviana worked as an intern in various restaurants in Italy and Spain developing her own style and culinary skills.
In 2007, she opened Alice restaurant with Sandra Ciciriello, a fish supplier who was also studying to become a sommelier.
9. Fabrizia Meroi
Laite, Sappada is a restaurant in the Dolomites, the mountains that straddle the northeastern border between Italy and Austria.
Its chef is Fabrizia Meroi whose repertoire is a balanced mix of tradition and creativity earning the restaurant its Michelin star in 1997.
In 2018 Fabrizia was acknowledged as Veuve Clicquot World's Best Female Chef for her passion and accomplishments.
She has an instinctive feel for the flavors of ingredients and a sensitivity to the earth and its seasons.
Simple ingredients create inspirational dishes at her hands. The restaurant is a wooden hut surrounded by snow in the winter and lush green in the summer.
Local produce and seasonal ingredients take pride of place in the cuisine here.
Proving that it's never too late to pursue your dreams, Anna Matscher was working as a masseuse when she met her husband-to-be.
He had inherited a restaurant and persuaded her to join him in his venture.
Anna went to learn the basics of cooking from Hans Haas, a German chef, and began her new career.
Their restaurant, Zum Loewe in Tisens, Northern Italy is testament to how well she did as it now has its very own Michelin star.
For Anna sourcing the ingredients for the restaurant is the most important thing as the kitchen is where her creativity has free rein.
She is just as comfortable with offal as she is with a leg of venison and has a love for simple humble ingredients, making them shine.
Final Thoughts
We hope that you have enjoyed our guide to some of the best Italian female chefs.
Although we have only managed to feature ten of them, there are hundreds of talented and acclaimed female chefs (see also: 8 Female Las Vegas Chefs We Adore)in Italy and throughout the world.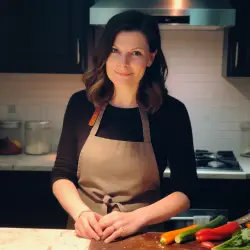 Latest posts by Barbara Hunt
(see all)