The culinary world has traditionally been male-dominated, but today, there are many young and talented female chefs making waves in the industry.
These women are pushing boundaries, breaking down barriers, and changing the way we think about food, and inspiring a whole new generation of young females to take up a culinary career.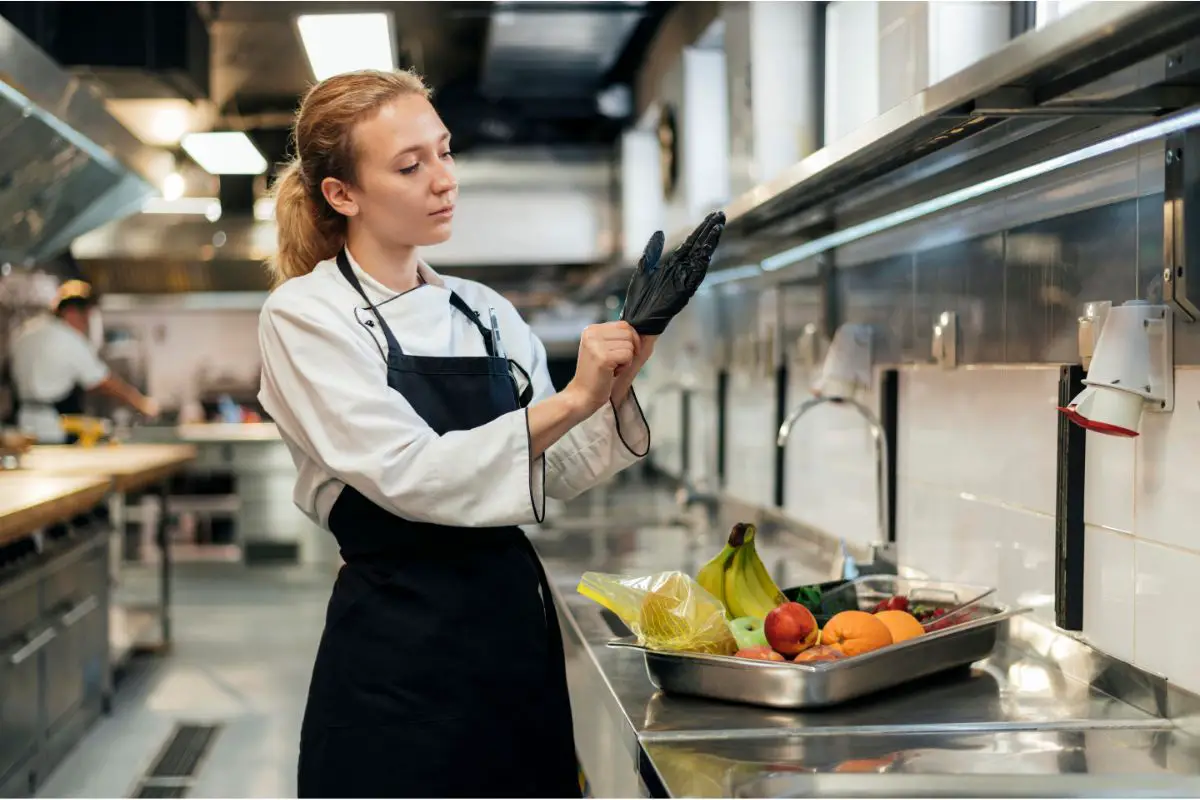 These talented young women are bringing a fresh perspective to the industry, with their innovative approaches to cooking and their commitment to using sustainable and locally sourced ingredients.
Not only that but they are also challenging traditional notions of what it means to be a chef and are making a significant impact on the culinary landscape.
Many of these young female chefs are known for their dedication to social and environmental issues, too.
They prioritize using ingredients that are both sustainable and ethical, and they often work closely with local farmers and producers to source their ingredients.
They are also dedicated to promoting diversity and inclusivity in the industry, advocating for equal opportunities for all aspiring chefs. In other words, they are a part of progress!
Creative and innovative, many young female chefs still need to be seen. And, that is where we come in!
In today's post, we are going to guide you through 7 female chefs that we adore. Let's explore this new generation of culinary talent and help inspire generations to come. 
We start with Kiko Nakata, a West-Coast born chef who already has an impressive culinary background.
Now the head pastry chef in Miku, a highly distinguished and celebrated Aburi Sushi restaurant in Vancouver, Nakata first honed her skills on three continents beforehand. 
Nakata blends her cultural heritage and talents into some of the most decadent and delicious pastry dishes around.
From delicacies like her Green tea Opera Cake with azuki bean cream to her extraordinary Coconut Lime Leaf Mousse, Nakata is an innovative chef that is continuing to push culinary boundaries.
After training at Dominique Ansel Bakery in Tokyo, Le Cordon Bleu London, and Thomas Haas in Vancouver, Nakata is one of the most skilled and trained young female chefs in the country.
She also realizes the importance of young female chefs and how she wouldn't be where she is today without the guidance of the women in her life that pushed her to be more than she ever thought possible. 
Niki Nakayama is a Japanese-American chef renowned for her innovation when it comes to Japanese cuisine.
The owner and head chef of n/naka, a highly acclaimed restaurant in Los Angeles, she and her team offer a unique kaiseki-inspired tasting menu that you have to try if you're ever in the area.
Nakayama's cooking style is deeply rooted in the traditional Japanese kaiseki culinary tradition, which emphasizes the use of fresh, seasonal ingredients and a focus on presentation and balance.
However, she has also been known to incorporate elements of other culinary traditions into her dishes, resulting in a unique fusion of flavors and techniques.
What sets Nakayama apart as a chef is her unwavering commitment to sourcing the highest-quality ingredients possible.
She works closely with local farmers and producers to ensure that her ingredients are fresh, sustainable, and of the utmost quality.
She also puts a great deal of thought and care into the presentation of her dishes, with each plate thoughtfully composed and designed to be visually stunning.
Nakayama is certainly a female chef that has helped change the culinary landscape somewhat over the years. 
You may know Eva de Gil if you have ever watched Top Chef Spain.
Eva has evolved as a chef, working her way from Akelarre, a three Michelin starred restaurant in Spain to the restaurant chef of Palo Alto's Telefèric Barcelona.
Here, she shares her passion and love for Spanish cuisine, making some of the most decadent dishes in the Mediterranean.
Still only in her twenties, Eva's culinary world is her oyster! Seasonal ingredients inspire most of her dishes, many of which are also inspired by her Catalonia upbringing.
Common throughout Mediterranean cuisine, all of Eva's products are local, seasonal, and prepared with easy, clean methods.
Eva's dishes are a combination of Catalonia's territories, traditions, and natural products.
She is a wonderfully creative chef who is already inspiring new generations of young chefs, male and female, throughout Spain. 
Camille Cogswell, a James Beard award winning pastry chef, has gained recognition for her inventive and playful desserts.
She is the owner of Walnut Farm Bakery in Marshall, North Carolina and is regarded as one of the finest pastry chefs in the country.
In fact, Cogswell was named one of the Best New Chefs by Food & Wine in both 2018 and 2020.
As most of our beloved restaurants closed during the height of the pandemic, chefs like Camille had to find other ways of making food and continuing to provide us with delicious dishes and treats.
For much of the pandemic, Camille baked and sold her own pies and pastries via her Instagram account.
Since then, she has moved back to North Carolina from Philadelphia to "follow dreams of wood-fired food and mountain life." 
Passionate about what she does, Camille's approach and drive are quickly gaining her fans and praise from those in the culinary industry.
But, it is pies that bring her the most comfort; both making and enjoying them herself!
Already an award winner, we can only predict that Camille Cogswell will continue to wow her customers and win many more awards in years to come.
Meet the young woman behind the best street food Europe has to offer (she won this title in 2018!)
Rosio Sánchez is a Mexican-American chef who is known for her innovative and authentic approach to Mexican cuisine.
She is the owner and head chef of Hija de Sanchez, a popular taquería in Copenhagen, Denmark.
Authentic Mexican cuisine can be somewhat hard to find in parts of Europe but Rosio's goal was to change this.
She wanted to bring an authentic Mexican dining experience to Europe, as well as make the highest-quality meals possible.
She has certainly achieved this! It started with two food stalls that quickly became a success, which have now grown into a world-renowned restaurant!
Growing up in Chicago, Rosio's love of all things culinary started at a young age. Eating corn esquites and tacos de lengua for her lunches inspired Rosio to make her own.
Today, she has become one of the most renowned chefs worldwide and incorporated her background to produce Mexican-inspired culinary delights, such as light and healthy taco de cochinitas and tamales. 
Clare Smyth MBE is a Northern Irish chef who became the first, and only, female chef to run a three-Michelin-starred restaurant in the UK.
She is also only the second chef in history to hold three hats simultaneously for Oncore by Clare Smythe, a restaurant in Sydney, Australia.
Today, her restaurant, Core by Clare Smyth, is located in London and features a modern, seasonal menu that has become a sensation in the culinary world. 
Smythe opened her first restaurant in Notting Hill, London in 2017. It soon became popular for its sheer elegance and fine dining.
As with all of Smythe's culinary endeavors, the restaurant put emphasis on natural sustainable food, all sourced from dedicated food producers and farmers in the UK.
Winning numerous awards, Smythe has made huge waves in a short amount of time. But, her experience in the culinary industry dates further back.
So much so that she was appointed Member of the Order of the British Empire (MBE) in 2013 for her services to the hospitality industry.
Today, she is one of the most respected chefs in the world and a true inspiration for young female chefs in all cultures.
You probably know the anime Monica Galetti already. Why? She has been a judge in MasterChef: The Professionals, making her one of the most recognizable young female chefs around.
Galetti began her career at Michel Roux Jr's Le Gavroche, London. She first panned to only stick at it a year but that turned into 15 years.
During that time, she rose through the ranks to become the senior sous chef. 
Today, Galetti runs her own restaurant, Mere, in London.
As a regular on our TV screens, she is inspiring young female chefs worldwide and is one of the most important figures in the culinary industry today. 
In Summary
Above are seven young female chefs we absolutely adore. But, this article is just a toe in the ocean of talented female chefs making waves in the culinary world.
There are so many to even count which is testament to how the industry is changing and becoming one for everyone to be an important part of, no matter their race, gender, sexual orientation, or background.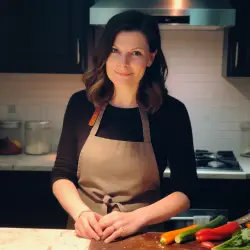 Latest posts by Barbara Hunt
(see all)