Not everyone enjoys sitting down and reading a recipe, sometimes the words on the page just get a bit boring and it can remind us of revising for exams.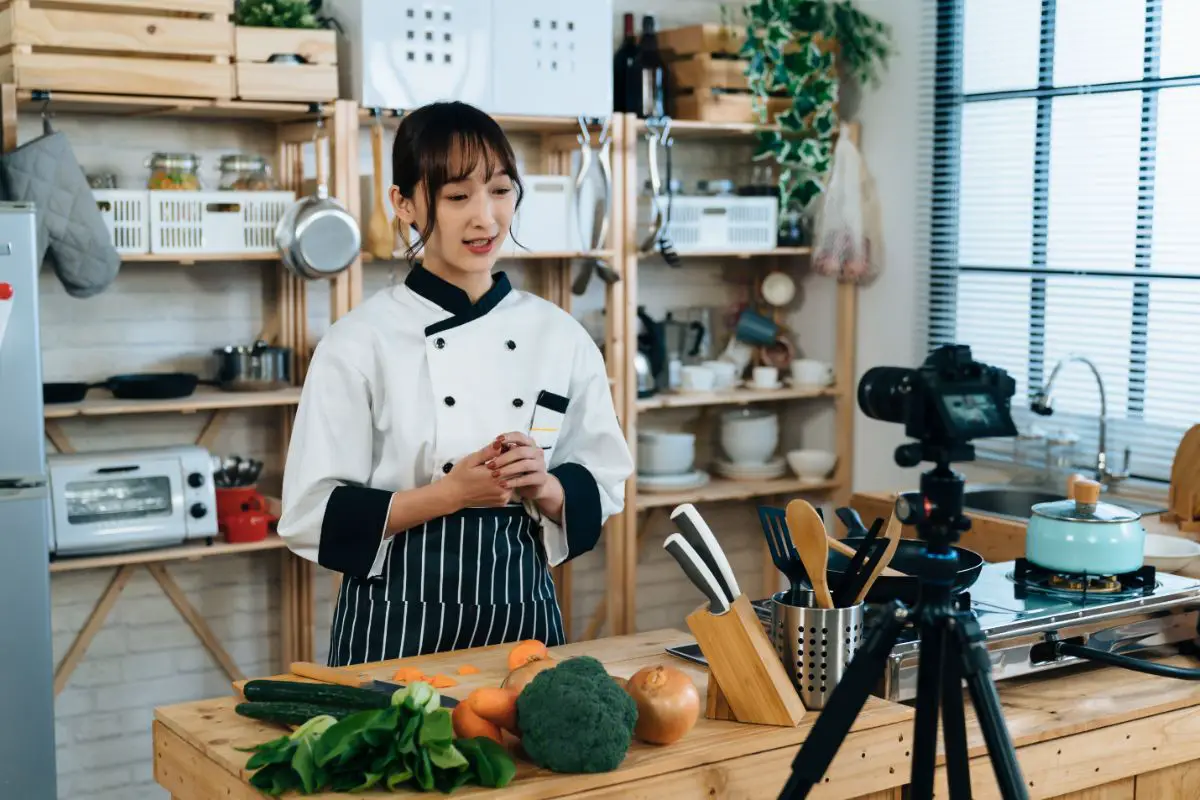 Plus, with written recipes there is often a lot left to your own imagination, which can be tricky as a beginner cook, leading to hesitancy and doubt.
More modern culinary consumers find that YouTube can be a great solution. Many chefs, old and new, find great success on YouTube.
Not only can their personalities shine on this platform but it can be much easier to follow a recipe, or simply get ideas from a recipe, when you are watching someone demonstrate it.
You see every step carried out by an expert and it can be both relaxing as well as informative to watch these videos and get ideas, as well as full recipes. 
Here are some of our favorite female YouTube chefs who have really great things to say when it comes to food, as well as a bunch of other related topics.
Keep reading to find our picks for our favorite female YouTube chefs you can watch today!
Don't let her name fool you, Music is her second name, not the topic she engages in. In fact, Carla is a total food nerd and is a chef, cookbook author, and YouTube personality you will soon learn to love. 
With a focus on Italian-American cooking, but also beyond, Carla started her life at the once famed, now infamous, Bon Appetit magazine.
There she grew to fame on their YouTube channel but also had the revered title of food editor in chief, and was previously the feature editor. While she had lots of fans, Carla left in 2020 and created her own YouTube channel. 
With control over her own content, and with a newly acquired team built around her, her viewers really get an authentic and unbridled Carla that can really show her audience the food and recipes (see also: 5 Female YouTube Chefs We Adore)she is passionate about.
Her brooding mom energy coupled with a childlike excitement for food is infectious and will make you want to get into the kitchen immediately.
You can also check out her cookbooks Where Cooking Begins as well as That Sounds So Good, which both bring her Italian American influence to the masses.
A chef, food writer, and general internet personality, Alison Roman is really worth checking out for some above beginner level recipes that really bring out the hostess-with-the-mostess in us all.
You may already know some of her recipes from their social media virality, with both her bean stew and cookie recipe going viral on the internet. Her bean stew recipes are really some of the best out there.
She also started life at Bon Appetit as a recipe tester but soon moved to the New York Times where she was a columnist and also a star of the NYT cooking channel (see also:Female YouTube Chefs We Adore)on YouTube.
Her pandemic pasta recipe was considered to be the most popular recipe from NYT in 2020. She left NYT in 2020 but many of her viral recipes remain on the channel and there you can still check her videos out!
Having had success on the NYT channel she decided to take the reins on her own internet personality and has her own YouTube channel now where she posts recipes quite regularly as well as other vlogs related to domestic life.
She is soon going to have her own cooking show on CNN called '(More Than) A Cooking Show'.
Regardless of where you get content, she is great at presenting harder recipes in a more simple and achievable way, one that also helps you grow as a cook yourself, rather than cutting corners for the sake of it.
Even without her friendly delivery, as a recipe maker she is unrivaled.
Starting her career as a line cook and full trained chef, Molly Baz has been known for bringing an American flair to classic European dishes, thanks to her extensive education in the latter continent.
She soon became a recipe tester for the once famed Epicurious before moving to Bon Appetite as a Senior Associate Food Editor for two years until she left with most of her Bon Apetitit alumni in 2020.
Many loved Molly's vivacious and bubbly personality on her previous appearances on Bon Appetit's channel so it was no surprise when she took her fans to her own channel on YouTube.
On her channel she showcases and demonstrates many of her self developed recipes from her cookbook Cook This Book which would become a New York Times Bestseller.
With another book coming out in 2023 called More Is More, the future looks bright for the young and colorful Baz.
Her 'Hit The Kitch' series can make you feel like you are cooking with a friend, much like she actually does in the videos, but her tidbits and interjections are often gold dust thanks to her culinary training.
Moving away from the food media mainstream, Nisha who runs Rainbow Plant Life can teach you everything you want to know about authentic Indian cooking, but specifically some amazing vegan recipes.
Whether you are looking for easy vegan recipes for a meatless monday, or are a full-time vegan who needs help in the kitchen, Nisha has you covered.
She is a fully trained lawyer, and has the confidence to match, but started her blogging/vlogging journey after she turned vegan.
This culminated in her releasing a cookbook called The Vegan Instant Pot Cookbook in 2018 with the prestigious Penguin Books.
Her recipes have appeared all over Buzzfeed, Forbes, Women's Health, and more and her trajectory doesn't seem to have any signs of stopping.
Her friendly, welcoming demeanor pairs perfectly with her simple presentation of how to cook vegan food easily at home.
If you are into baking, there's basically no better channel than Claire's Dessert Person.
Claire Saffitz is an extremely well trained baker and cook who can teach beginner recipes with pro tips, but is perhaps most recognized for her more advanced baking recipes that can really tear the house down. 
She also appeared successfully on Bon Appetit's channel as well as being a contributing editor  in 2020.
She was often a viral sensation on the channel running her own feature called 'Gourmet Makes' where she used her baking prowess to re-engineer basically any candy or snack out there to provide you with a home baked version, here her likable personality shone through.
After the collapse of Bon Appetit she, like others, went solo and produced her first cookbook Dessert Person and in 2022 she released her second titled What's for Dessert, both of which are New York Times best sellers.
Her channel is both warming and friendly but also one of the better sources of pro baking tips out there, thanks to her unbridled education in culinary arts and history.
Final Thoughts
As you can see there are loads of great YouTube cooks out there, the format and platform naturally lends itself to cooking demonstrations and is the perfect place to showcase recipes and really let these chefs' personalities shine through.
Whether you want the warming nostalgia of watching your mom cook from a stool, the welcoming laughter of a friend in the kitchen, or want to get front row seats to a demonstration of your favorite recipe, YouTube really is a great resource and platform for culinary enthusiasts and consumers alike.
We hope you find your new favorite female cooking personality in the ist!
Frequently Asked Questions
What Happened At Bon Appetit?
If you consume this kind of YouTube food media, you may have seen the 2020 goldrush Bon Appetit had.

With a motley crew of cooking personalities, including Music, Baz, and Saffitz, as well as others, the company really hit gold until the whole team seemed to leave in 2020.

This was the result of a bit of culinary media drama that is just a bit disappointing.

In 2020 editor in chief Adam Rapoport resigned following a scandal that involved supporting criticism of discrimination against the ethnic minorities on the team – such as Sohla El-Wahly and Rick Martinez, two food personalities worth checking out, who also found a solo success on YouTube after the scandal. 

Owned by Condé Nast, an incredibly large media conglomerate, the Bon Appetit channel does still exist and has resolved to a much more inclusive roster of cooks and chefs in the wake of the Rapoport scandal.

The newly revitalized line-up of food personalities on Bon Appetit, as well as the cast of the 2020 Bon Appetit class, are both worth supporting in their solo endeavors as well as those on the refreshed Bon Appetit channel.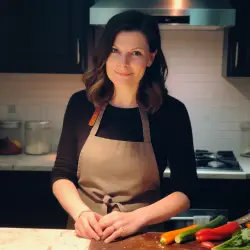 Latest posts by Barbara Hunt
(see all)