The Cooking Channel is the sister channel of the Food Network, and it's the next best place to watch any shows about cooking.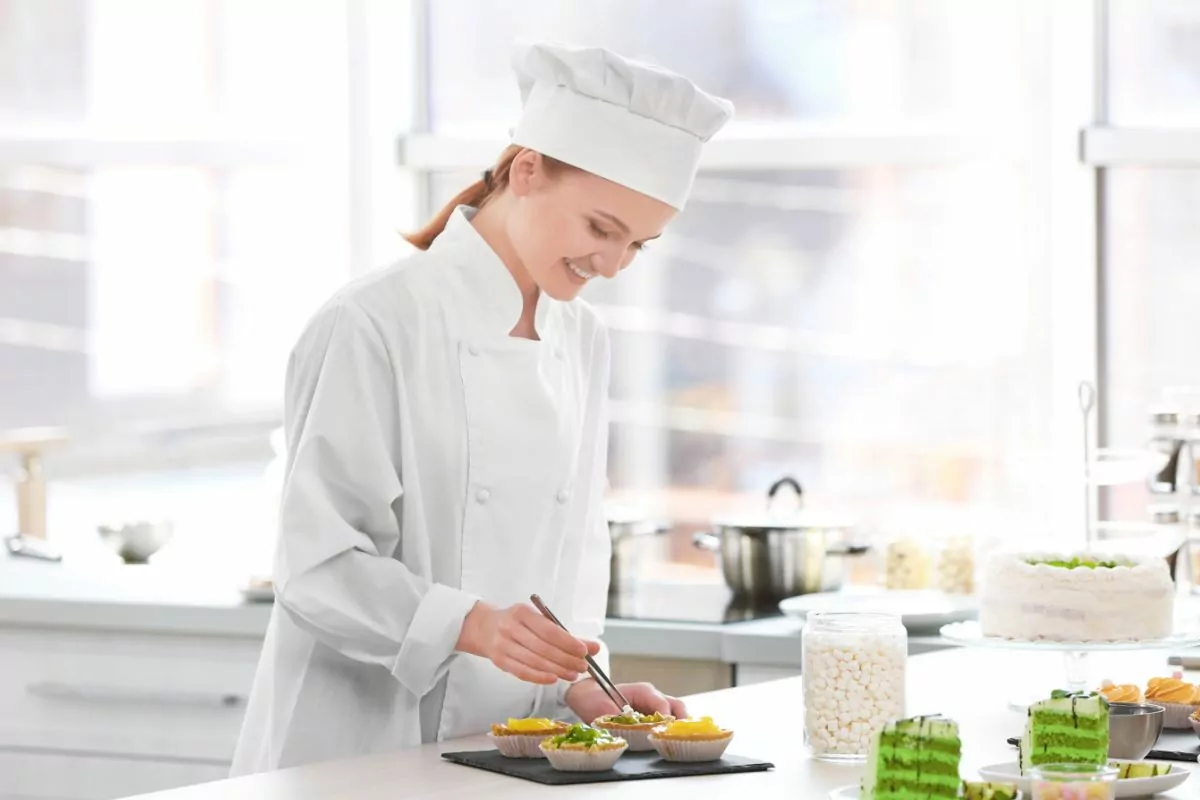 But who are the best female chefs who have hosted a show on the channel? We'll be looking at some of our favorite chefs, who they are, and why you should keep an eye out for their culinary skills on Cooking Channel.
1. Haylie Duff
Haylie Duff was born in 1985, and many of you will likely recognize her for acting in shows such as 7th Heaven. However, she is also known for her passion in the kitchen, where she often experiments with recipes.
She's created quite a name for herself on the Cooking Channel. Her first show, The Real Girl's Kitchen, aired from 2014 until 2015. 
In The Real Girl's Kitchen, Haylie showcases different recipes inspired by her travels to New York City and Los Angeles. After two seasons, she moved on to Haylie's America, which she began in 2016. 
In Haylie's America, she travels around the country to find traditional dishes, new hot spots, and new recipes for her and her friends and family to try (see also "Amazing Giada De Laurentiis Recipes To Try Today").
As she travels around the country, she finds different dishes to try and a host of inspiration.
2. Katie Lee
Katie Lee was born in 1981, and raised in West Virginia, before moving to Ohio to study at Miami University. She graduated with a degree in journalism and food science in 2003.
After graduating, she helped open Jeff and Eddy's Restaurant, where she served as the house fishmonger. 
Two years later, she created the website OliveAndPeach.com which was made for foodies. However, in 2006 it stopped updating.
By that same year, she hosted the first season of Top Chef on Bravo. After this, she would work on her own cookbooks.
She focused on food journalism, quickly became a contributor for The Early Show, and appeared in numerous other lifestyle shows.
She has become known for her culinary skills as she spends more time on TV. After being a co-host on Food Network's The Kitchen, she hosted her show on the Cooking Channel, Beach Bites, with Katie Lee. 
3. Kelsey Nixon
Kelsey Nixon attended Brigham Young University, where she created her own cooking show, Kelsey's Kitchen. While there, she hosted and produced roughly 100 episodes over two years.
When she graduated with her broadcast journalism degree, she studied at Le Cordon Bleu and then the French Culinary Institute.
Her love for cooking was clear, and she took internships at Martha Stewart Living and Semi-Homemade with Sandra Lee.
As she spent more time on these shows, she participated and competed in the fourth season of Food Network Star. 
In 2010, she revived Kelsey's Essentials, which began to air on the Cooking Channel and continued to run for five seasons until 2013.
For her role as a presenter, she received a Daytime Emmy nomination as an Outstanding Culinary Host.
Eventually, she would begin a new show, Kelsey's Homemade, which would run for six episodes. However, since then, she appears to have had a temporary break from hosting her shows. 
4. Laura Calder
Laura Calder was born in New Brunswick and raised on the Kingston Peninsula before she left to attend Concordia University in Montreal. She has also attended York University and the London School of Economics. 
After some time as a sports reporter, she left that behind to enroll in the Dubrulle Culinary Institute in Vancouver.
She continued her education at the Ecole de Cuisine La Varenne in France to learn more about cooking and hone her craft.
She has continued to show her love for cooking, especially French cuisine, by authoring the book: French Food at Home and French Taste: Elegant, Everyday, Eating.
She would host her show, French Food at Home, as a TV show and eventually win the James Beard Award. 
Since French Food at Home, she has appeared as a guest judge on Top Chef Canada, Iron Chef America, and Recipe to Riches.
However, she appears to be focusing on her cookbooks, having written her most recent release, Dinner Chez Moi: The Fine Art of Feeding Friends.
5. Melissa D'Arabian
Melissa d'Arabian was born in Anaheim and moved around the United States as a child.
As her mother worked through medical school, Melissa found a passion for cooking and worked on budget strategies to simplify things for her single mother. 
However, her career wasn't based on cooking, and she graduated from the University of Vermont with a bachelor's degree in political science.
After graduating, she worked as an entertainment staff member on several cruise ships before earning her MBA at Georgetown University.
After this, she competed in the 2009 season of Food Network Star and quickly had her own show the year later.
She hosted Ten Dollar Dinners based on her history of making budget meals in her childhood and sharing her knowledge. The show would continue for three seasons before she would move to the Cooking Channel.
On the Cooking Channel, she hosted Drop 5 Lbs with Good Housekeeping, where she shares low-calorie recipes and tips to lose weight. After this, she returned to the Food Network and appeared on several shows. 
6. Nadia G
Nadia Giosia, more commonly known as Nadia G, was born in 1980 in Quebec to a family of Italian immigrants. While she never had professional training as a chef, she learned how to cook from her family. 
Nadia is known for combining comedy and cooking; in her family, their best conversations took place in the kitchen. Food was a major part of her childhood, becoming a defining factor of her comedy.
Her first project was Nadia G's Bitchin' Kitchen, a sketch series she turned into a web series in 2005.
Seeing its success, it was picked up by the Cooking Channel in 2011, following Food Network Canada's interest in the show. 
After Nadia G's Bitchin' Kitchen ended, she would host Bite This with Nadia G, where she would tour the United States and do in-kitchen interviews with the chefs.
She would look up social media information and hold it over their heads in the kitchen, which offered a new range of comedy in the kitchen. 
Since then, she's appeared in several shows on the Food Network and became the lead singer of The Menstruators. She's also continued to make web series, which is popular online.
7. Nikki Dinki
Nikki Dinki was born in New York in 1983 and was a contestant on the ninth season of Food Network Star.
She finished in fifth place, but everyone took notice of her semi-vegetarian lifestyle, which highlighted that meat should be on the side and not a major part of her dishes. 
A year after appearing on Food Network Star, she filmed a pilot for Junk Food Flip on the Cooking Channel, which would then get a full series in 2015.
In Junk Food Flip, Nikki and her co-host, Bobby Deen, would visit high-calorie restaurants and challenge the owners with similar versions of their dishes with lower calories. 
Junk Food Flip would continue until 2016. Nikki wrote Meat on the Side the same year: Delicious Vegetable-Focused Recipes for Every Day. 
8. Rachel Khoo
Rachel Khoo was born in 1980 to a Malaysian Chinese father and an Austrian mother in South London.
For a few years in her teenage years, her family moved to Munich before returning to the UK, where she graduated from Central Saint Martins College of Art and Design.
After she graduated, she worked in PR for Thomas Pink for two years, and seeking adventure, she quit her job to study patisserie for three months at Le Cordon Bleu in Paris.
While in France, she worked as an au pair and would move to work at La Cocotte, a Parisian cookbook shop that was also a cafe. Here, she ran baking workshops and was the store's pastry chef.
She had a large fanbase after writing several cookbooks and her small restaurant, which she used social media to advertise.
The BBC would then commission The Little Paris Kitchen: Cooking with Rachel Khoo, which further elevated her popularity.
The Little Paris Kitchen would then appear on the Cooking Channel, elevating it to an international audience.
Since then, she has appeared on multiple shows on the BBC and Netflix. She continues to write a host of different cookbooks, with her most recent being The Little Swedish Kitchen.
Final Thoughts
As the sister channel of the Food Network, the Cooking Channel has focused on elevating chefs and giving them a new platform. They also offer a base for international cooking shows on an American channel.
Frequently Asked Questions
Where Can I Watch The Cooking Channel?
You can watch the Cooking Channel on Hulu and Discovery Plus. You can also watch it on television for free.
Is The Cooking Channel On YouTube?
The Cooking Channel is on YouTube, but you can't watch full episodes. You can only watch short clips from the shows they have already aired.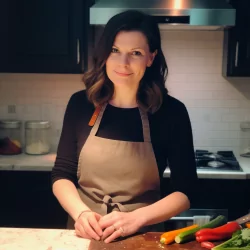 Latest posts by Barbara Hunt
(see all)