Cooking is one of the most male-dominated professions which makes it very difficult for female chefs to rise up the ranks. This is no different for Chinese chefs.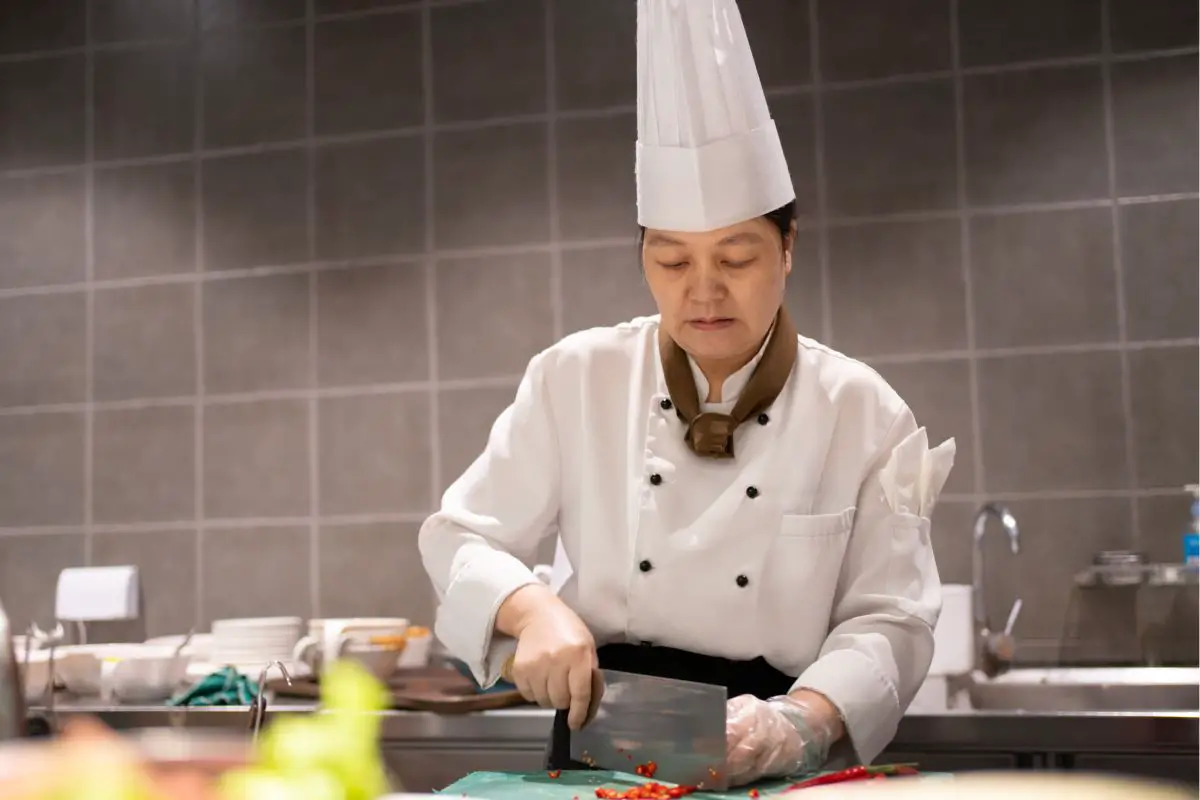 However, in recent years, 'Girl Power' has been brought into the kitchen and has seen many brilliant female Chinese chefs rise in prominence, and we're here to blow their trumpets! 
In this article, we have compiled a list of the top female Chinese chefs. We will explore some of their fantastic work, and place them firmly on your radar! Let's dive in!
1. DeAille Tam
DeAille Tam is a very successful Chinese chef who we adore. She is the first female chef in mainland China to earn a Michelin star. She was also awarded the title of Asia's Best Female Chef in 2021.
Tam was taught by a fantastic chef, Alvin Leung, who worked at and owned the fantastic Bo Innovation restaurant. Leung gave Tam lots of knowledge that excelled her to where she is now.
She and her partner, Simon Wong came to Shanghai from Toronto and Hong Kong respectively to work at Bo Shanghai, a restaurant that is no longer open. 
The pair then went on to launch a new restaurant named Obscura. This restaurant attempts to honor the treasures of food, tea, wine, and incense in China. 
Tam is a very unique chef who was inspired by chef Ferran Adriá's molecular gastronomy. As a student of engineering, she loves the idea of food meets science. She applies science to her food, giving it a very interesting edge! 
Tam is a very successful Chinese chef that we adore! Make sure that she is on your radar. 
2. Zoé Chen
Zoé Chen is a Chinese chef that you should never let slip off your radar! She is a fantastic pastry chef that you are sure to love. She started her career as a pastry chef at Le Cordon Bleu Paris in 2012.
From there, she went on to work at Le Meurice Hotel.
While she was at this hotel, she was working under Cédric Grolet. He was named The World's Best Pastry Chef in 2018, so she learned from the best!
After her career took a few different twists and turns, Chen ended up as a pastry chef at the Lunar restaurant. This restaurant serves modern Chinese cuisine.
She worked here alongside executive chef Johnston Teo who is well known for simplicity and subtlety. 
Chen learned some fantastic skills as a traditional pastry artist, using the traditions of Chinese pastry art while staying true to the classic French techniques.
She has a very unique skill of creating fantastic desserts that resonate in the hearts of the locals. 
Chen has pledged to use as many local ingredients as she can to raise awareness for the environment. She does all this while still delivering delicious Chinese desserts.
3. Vicky Lau
Vicky Lau is a chef in Hong Kong specializing in French-Chinese cuisine. She works at the Tate Dining Room And Bar, and, over the past 7 years, she has made an impact with her innovative food.
This restaurant has one Michelin star, and Lau has held firmly onto it. 
Lau started in the working world as a graphic designer. She worked in the advertising industry for 6 years. However, after taking a course in pastry and cuisine in Bangkok at Le Cordon Bleu, she found her way to the kitchen! 
Lau has a very impressive eye for visual arts and aesthetics, drawing on her experience as a graphic designer. Her menu centers around the idea of 'edible stories' and she uses her menu to express this.
Her dishes are whimsical in their flavors and tastes, which is what sets her aside from other chefs like her. 
In 2017, Lau opened Poem Patisserie. This was opened up below her flagship restaurant. Lau often celebrates International Women's Day, setting up events to raise money for The Women's Foundation.
4. Cecilia Chiang
Cecilia Chiang was a brilliant Chinese-American chef. She was a culinary expert who owned lots of restaurants. She was known for bringing an authentic version of Mandarin cuisine to the United States, specifically San Francisco. 
Chiang was born in China in 1920 to a wealthy family. During the Chinese Communist Revolution, Cecilia and her family escaped to Japan, and she opened up a restaurant named Forbidden City.
This restaurant specialized in Chinese food and it was very successful. 
The success of this restaurant led Chiang to open The Mandarin in San Francisco.
She spent much of her life in San Francisco, earning herself the James Beard Foundation Award for lifetime achievement and a cooking series named The Kitchen Wisdom of Cecilia Chiang.
This aired on PBS in 2016 when Chiang was 96 years old. 
Chiang died at the age of 100 in San Francisco in 2020 and has left behind a huge legacy as an inspirational Chinese chef! 
5. Shirley Chung
Shirley Chung is a Chinese-American chef. She was born in Beijing in China and moved to the United States at the age of 16. She learned a lot about both Chinese and International cuisine from her grandmother Liang Si Yi. 
Chung started her working life in the tech industry after graduating from college with a major in business administration. She later left this industry to begin her career as a chef.
Shirley then attended the California Culinary Academy in San Francisco where she was trained in French and Italian cuisine.
She opened restaurants that allowed her to showcase these skills and worked alongside top chefs such as Thomas Keller and Guy Savoy in her early career. In 2018, she opened her first restaurant named Ms. Chi Cafe. 
Chung is not only a fantastic chef, but she is also an advocate for anti-Asian racism. She has made many attempts to draw attention to the impact of hate-motivated behavior.
Not only is Chung a fantastic restaurant owner, but she has also appeared as a TV chef on lots of different shows.
She appeared on Top Chef Season 11, where she finished in third place! In 2022, she joined the cast of Tournament of Champions.
6. Susanna Foo
Susanna Foo is another Chinese chef that we adore! She was born in Inner Mongolia and grew up in the Shanxi province. During the Chinese Civil War, Foo moved to live in Taiwan. 
She then moved to Philadelphia in 1979 to help out in her husband's family restaurant named Hu-Nan. This was her first experience in a professional kitchen. 
She is well known for the Chinese/French fusion that she offers at her restaurant in Philadelphia, Pennsylvania. She tilted her restaurant, Susanna Foo.
Her decision to combine these culinary cultures served her well, and her restaurant was named the best new restaurant of the year by Esquire magazine! 
She has won the James Beard Foundation Award twice.
The Culinary Institute of America's Jacob Rosenthal dined at her restaurant and was inspired by her work, later inviting her to attend culinary school and arranging for her to have some further training! 
Susanna Foo later wrote a book, published in 1995. This cookbook won a James Beard Foundation Award for the best international cookbook! 
Foo retired after running her restaurants for 22 years. After her husband's death, she came out of retirement to open a new restaurant with her son.
They named the restaurant Suga. Some of the dishes that this restaurant sold were dishes from her previous restaurant, while others were new dishes inspired by her trips to China.
7. Maria Cordero
Maria Cordero is a very well-known female chef. She was born to a family of Chinese-Portuguese heritage in 1954. She was born in Macau.
Initially, she worked as a cook for takeaway contractors and went on to host 3 food shows! She had excellent cooking skills from her job, and this is what landed her on the cooking shows.
She is best known for hosting her own cooking show named Maria's Kitchen on Cable TV and it was this show that earned her the well-meaning nickname 'Fat Mama'. 
Cordero was not only known for her cooking skills. She also had her own singing career which took off when word spread about her singing ability. She started to get offers of recording contracts and movie roles, too! 
Final Thoughts 
So, there you have it! We have compiled a list of the top 7 female Chinese chefs that we adore (see also "Female Greek Chefs We Adore")! In such a male-dominated industry, it can be very difficult for female chefs to make a name for themselves.
Those who manage to break through are very impressive and we're here to blow their trumpet! 
All of the chefs on this list are successful Chinese chefs who have helped to shape the culinary culture both in China and around the world! We hope that you will adore these chefs as much as we do!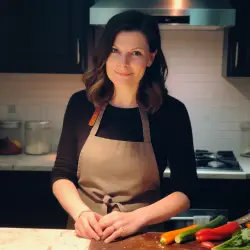 Latest posts by Barbara Hunt
(see all)