Kansas City is known for its thriving theater and jazz scene, fascinating history, and the city's very own Chiefs and Royals.
The largest city in Missouri is also known for its legendary food, ranging from the Kansas City strip steak to the Kansas City-Style Barbecue.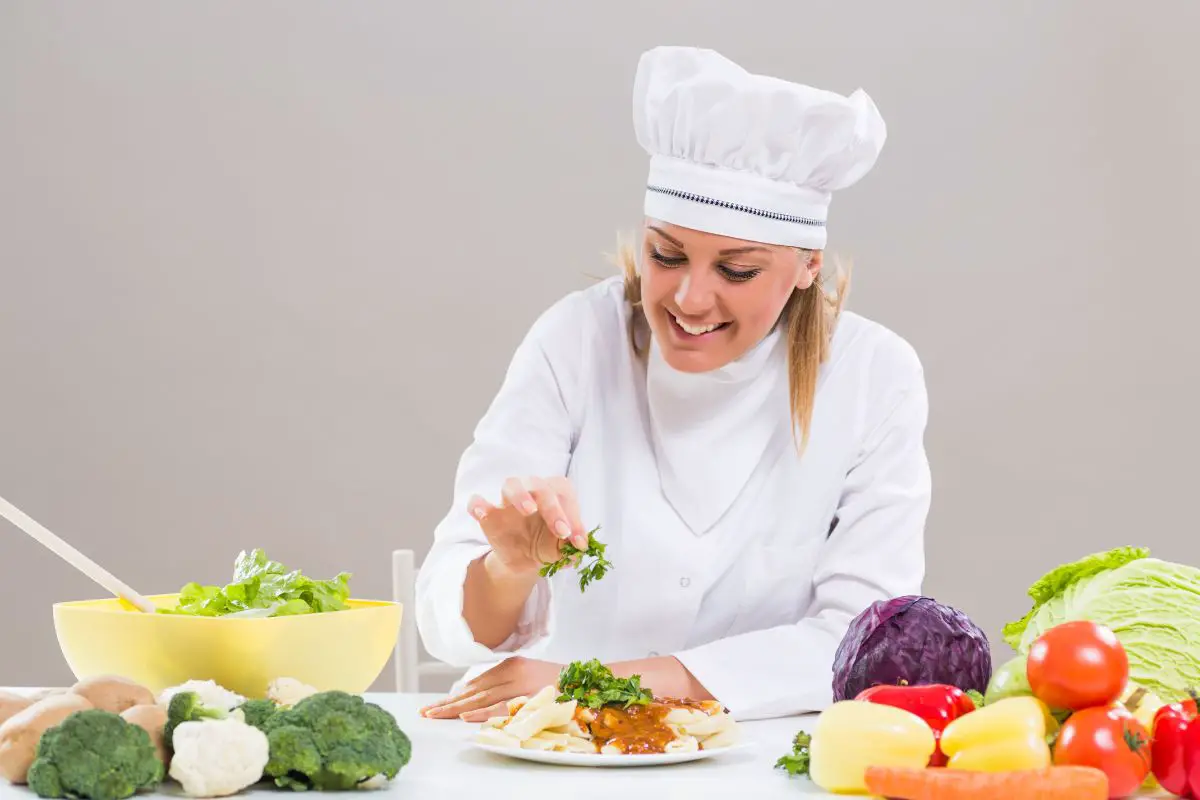 If you plan to visit the Heart of America, you'll certainly never run out of things to do.
With such a delicious food scene, it makes sense that there are a number of chefs that have either worked or grown up in Kansas City.
Problem is, as the culinary industry is still largely a male-dominated field, it's not easy to find female chefs that work in or previously trained in Missouri's largest city.
So, if you want to discover some of Kansas City's most underrated female chefs, you've come to the right place.
Whether you want to try out a new taster menu at a luxury restaurant or experience the true flavors of the Midwest with a barbecue-style restaurant, here are 8 female Kansas City chefs we adore.
1. Ashley Bare
Ashley Bare is a Kansas City native who grew up surrounded by passion for cooking.
While her American father taught her American classics, her Chinese mother introduced her to the world of Asian cuisine, featuring vegetables as the main ingredient.
This, mixed with studying abroad during college, helped to shape Ashley's culinary skills into her career today.
Ashley attended the Natural Gourmet Institute in New York City to further her skills and knowledge in sustainable, healthy, and innovative cooking.
While living in New York City, she worked at Aquavit and Jean-George's Mercer Kitchen, as well as a private chef.
She is now an instructor at Haven's Kitchen and Miette Culinary Studio.
As a personal instructor, Ashley focuses on using seasonal and fresh ingredients in complex and innovative styles.
She also works freelance as a recipe taster, and will often develop recipes for photo content for various lifestyle websites.
2. Kara Anderson
Originally from a small town in Missouri, Kara Anderson started her culinary career in 2010 while both studying at school and working at The Carriage Club in Kansas City.
With an upbringing in agriculture and farming, Kara's experience in sourcing local ingredients shaped her career from an early age.
After a stint in Portland, Oregon, Kara returned to Kansas City to work as a sous chef at The Rieger for several years.
She has since worked at various restaurants in the city, and is now Chef de Cuisine as Buck Tui BBQ.
Kara's culinary career is defined by her love for sourcing locally grown, organic ingredients that are sourced from sustainable practices.
She continues to partner with local chefs and restaurant owners to continue her philosophy of creating a safe place for those working in hospitality.
3. Rachel Rinas
Rachel Rinas is known in Kansas City (see also: Female Kansas City Chefs We Adore)for her time as a chef at Karbon, a Middle Eastern and Yucatan inspired restaurant that brings flavors from the East all the way to the Midwest.
She also has experience in Jarocho and Local Pig, providing her with endless knowledge about blending Middle Eastern flavors with American cuisine.
Not only this, but Rachel Rinas is known by other local female chefs as one of the best creators in Kansas City kitchens.
Kara Anderson describes Rinas as a hard-worker that continues to push herself to be a better business owner.
She is praised for the loving and understanding atmosphere that she brings to the kitchen as well as the food she produces.
Unfortunately, Karbon was forced to close during the pandemic. She continues to work across Kansas City, including stints as Chef de Cuisine at pop-ups run by other local chefs.
4. Chrissy Nucum
Chrissy Nucum is known in Kansas City for bringing traditional Filipino cuisine to the heart of the Midwest.
She began her journey as a cook because of the sheer joy cooking gave her.
She left a job that paid the bills and drained the life out of her, and began her research to learn more about the culinary world.
Nowadays, Chrissy is known for her business, KC Pinoy, which started as a food truck specializing in Filipino street food and then developed into a restaurant.
Both are still running to this day. She didn't go into the culinary world in the most traditional route, and instead did a lot of research into running a food truck business.
After the popularity of the food truck hit the streets, she decided to make the business more permanent with her own restaurant.
Chrissy's food style is inspired by her Grandmother's cooking and Filipino culture, providing an atmosphere that brings people together with wonderful home-style cooking.
5. Megan Garrelts
Megan Garrelts is a well-known pastry chef and restaurant owner in Kansas City(see also: 8 Female Kansas City Chefs We Adore).
She runs two restaurants alongside her husband, Colby Garrelts, who both have a combined experience of over 20 years in the culinary industry.
One of their restaurants, Bluestem, features a 3, 5, or 10-course tasting menu alongside delectable wine pairings, making for one of the most prestigious luxury restaurants in Kansas City.
The other, Rye, is where the couple keep things casual. Rye is a classic Midwest restaurant, filled with American classics such as fried chicken and tasty pies.
With experience in both high-end and comfort food, Megan is most famously known for her wonderful pastries, served at both restaurants.
6. Pam Liberda
Born in Lampang, Northern Thailand, Pam Liberda moved to Kansas City in 1998.
She originally trained as a nurse, but left her nursing career to help her husband, Teddy Liberda, open eight restaurants.
Pam never had formal training in professional cooking, but acquired her skills by watching her mum cook as she grew up in Thailand.
With research and practice, Pam went to work as the International Station Chef with Cerner.
Nowadays, she is running the Waldo Thai restaurant, creating traditional home-style and authentic Thai cuisine for Kansas City residents and tourists.
As a result of her hard work and skills in the kitchen, she was voted the "2021 Chef of the Year" in Kansas City by Feast Magazine.
As well as running her restaurant(s) alongside her husband, Pam often holds teaching classes to spread her passion for authentic Thai cuisine.
She has held events with Green Dirt Farm, which focuses on the importance of seasonal, fresh, and locally sourced ingredients.
7. Joy Stehney
Joy Stehney is probably one of the most unheard of female chefs in Kansas City.
She actually runs Joe's Kansas City Bar-B-Que alongside her husband, Jeff Stehney, which is one of the best barbecue restaurants in the city.
Kansas City is famous for its barbecue, after all!
This restaurant came about purely thanks to Joy and Jeff's love for barbecued food.
They entered a barbecue contest for the first time in 1990, and fell in love with the camaraderie, the thrill of competition, and the amazing food everyone was creating.
The couple bought a competition-style smoker and created a barbecue team with friends called the Slaughterhouse Five.
After winning several competitions, Joy and Jeff decided to go into the restaurant business with Oklahoma Joe's Barbecue in 1996.
Later in the same year, they opened the same restaurant in Kansas City, which is located inside a gas station.
8. Jo Marie Scaglia
Jo Marie Scaglia was born into an Italian family and grew up surrounded by restaurateurs.
A Kansas City native, she moved to the San Francisco Bay Area for 10 years to learn more about cultural consciousness and farmer's markets, before moving back to Kansas City.
During this time, she worked at a flower shop while creating a business plan for her own restaurant.
Jo's restaurants are designed to feel like you're walking into her home.
Her food is inspired by her Italian heritage, alongside the importance of fresh, locally sourced ingredients and true home-style cooking.
Nowadays, she is the owner of The Mixx and Caffetteria Café. The Mixx is a casual restaurant that is all about fast and healthy cooking, while Caffetteria is a smaller, relaxed café based on her Italian roots.
Summary
So, there you have it! While the culinary world is still largely a male-dominated industry, there are lots of female chefs that are making their mark on Kansas City.
Whether you want a high-end luxury taster menu or a relaxed, casual restaurant filled with authentic Asian food, there are lots of female-run establishments in Missouri's biggest city.
Frequently Asked Questions
How Many Female Head Chefs Are There?
According to studies, it is believed that 20.2% of head chefs in the United States are female, whereas 79.8% are male.

This is largely due to the fact that the culinary industry is heavily male-oriented, but opportunities are beginning to open up for women to make their mark on the industry.

The reason the industry is still male-dominant is that men are typically associated with a business mindset more than a female.

However, the reality is that both genders can be financially lucrative, and it's proven in how many female head chefs are taking over the industry.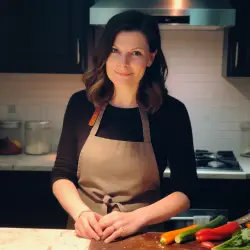 Latest posts by Barbara Hunt
(see all)