You can never go wrong with Mediterranean cuisine.
Regarded as one of the world's healthiest diets, Mediterranean cuisine is all about delicious complimentary flavors and fresh, locally sourced ingredients.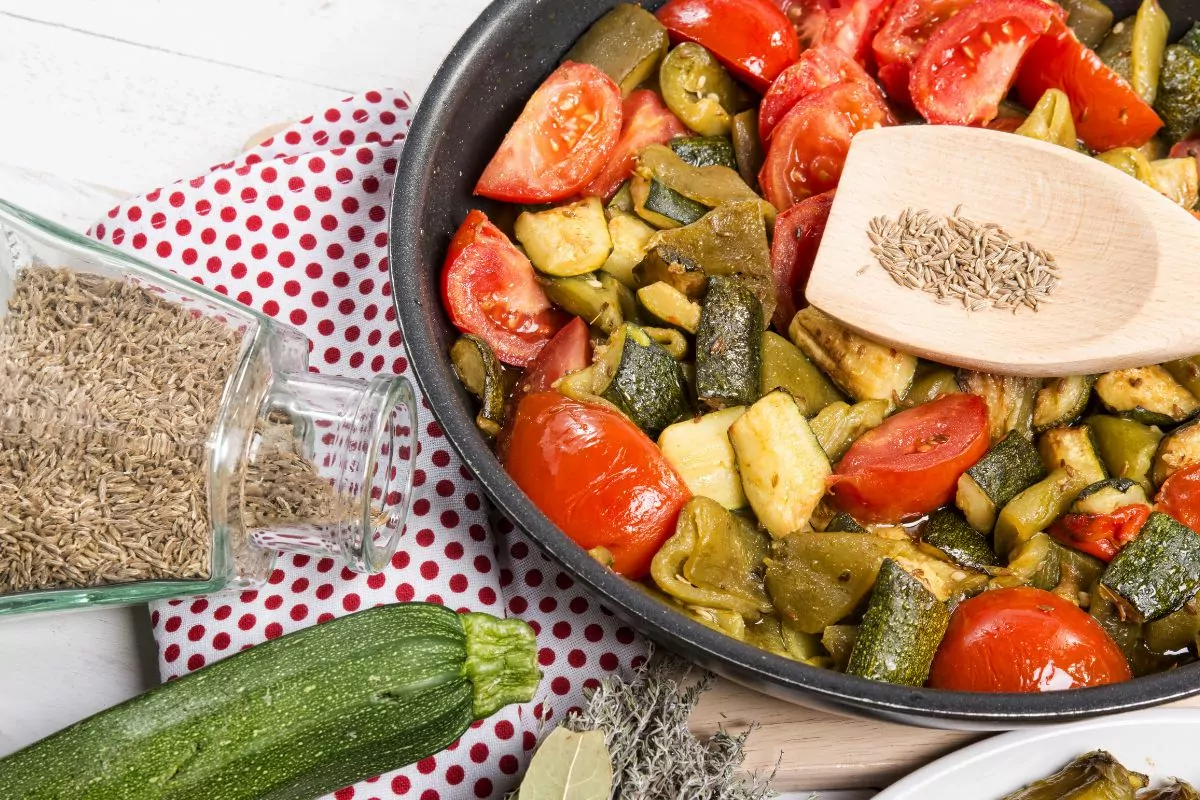 Considering Mediterranean cuisine covers all the countries that surround the Mediterranean Sea, there are a lot of foods out there that come under the umbrella of Mediterranean.
So, it makes sense that you would need a cookbook for guidance when cooking a Mediterranean dish for breakfast, lunch, or dinner. Sadly, the culinary industry is still largely a male-dominated field, but that doesn't mean there aren't female chefs out there that don't deserve our attention.
There are loads of female Mediterranean chefs (see also "Female Chef Pasta Cookbooks You Do Not Want To Miss") that have written their own cookbooks celebrating their original recipes. If you're looking to further expand your culinary knowledge, or you simply need some inspiration for dinner, you've come to the right place.
Here are 5 female chef Mediterranean cookbooks you do not want to miss(see also: 12 Female Chef Themed Cookbooks You Do Not Want To Miss)
The Female Chef Mediterranean Cookbooks
OUR TOP PICK
EDITORS CHOICE
BEST VALUE
OUR TOP PICK
Whether you are vegan or not, this cookbook is all about celebrating the wonderful colors and flavors of Mediterranean cuisine.
Mediterranean food, more often than not, is all about celebrating fruits, vegetables, and pulses, which make up a large portion of vegan food. Written by award-winning cook and food writer Georgina Hayden, this cookbook features 120 vegan recipes that have existed for decades from the Mediterranean, Eastern Europe, and the Middle East.
Everything is about focusing on natural flavors, highlighting the importance of seasonal vegetables along with delicious breads and salads. The name Nistisima comes from the Greek word, meaning "fasting food", which refers to the food eaten during times of fasting, such as Lent.
This word is often used in relation to animal products, hence why this is a vegan cookbook.
Regardless of your diet or religious affiliation, this cookbook is great for introducing vegan foods into your diet. Pros
Celebrates vegan recipes
Lots of Mediterranean, Middle Eastern, and Eastern European recipes
Available in hardback and paperback
Cons
Talks about religion and fasting a lot
EDITORS CHOICE
Author, illustrator, and chef, Letitia Clark is a Sardinia-based cookbook writer that celebrates Sardinian culture and cuisine.
Though originally from Devon, Letitia moved to Sardinia for her love of the island and, of course, its fantastic range of foods. Sardinian food perfectly reflects its culture – everything is cooked slowly to match the relaxed atmosphere.
The Bitter Honey cookbook reflects this with its range of slow-roasted meat recipes, legumes and beans that are cooked for a long time to extract all the flavors, and traditional matured cheese using old-age methods.
Everything about this cookbook encourages the reader to slow down and enjoy the thrill of food. A lot of Sardinian food is a mixture of sweet and savory flavors, which is why this cookbook has an abundance of recipes that combine meats and fruits together.
It's suitable for meat eaters, vegetarians, and vegans alike. Plus, there are a lot of yummy dessert recipes for those with a sweet tooth. Pros
Encourages a relaxed cooking atmosphere
Delicious slow-cooked foods
Suitable for meat eaters, vegetarians, and vegans
Cons
Not entirely authentic, as the author is from Devon, not Sardinia
BEST VALUE
If you're new to the world of cooking and don't know where to start, the Mediterranean Cookbook by Marie-Pierre Moine is a great starting point.
With over 300 recipes, this cookbook is ideal for beginners and experienced cooks alike who want more experience in Mediterranean cuisine. This cookbook celebrates all parts of Mediterranean cuisine, from Italy and Greece to northern Africa and the Middle East – areas that are often overlooked when discussing Mediterranean food.
This is a great way to introduce your household to popular and national foods across the globe. The best part about this book is that, as the name suggests, the recipes are designed to be fast and easy to cook.
Encouraging the reader to use fresh, seasonal ingredients, this cookbook is ideal for people that need a quick weeknight meal to fill up the family.
Plus, considering how healthy the Mediterranean diet is, this is a great cookbook for children as well as adults. Pros
Great variety of recipes
Includes every part of Mediterranean cuisine
Promotes easy, fresh, and fast cooking
Cons
Only available as hardback, no paperback or Kindle versions
RUNNER UP
Born and raised in Port Said in Egypt, Suzy Karadsheh has grown up surrounded by Mediterranean cuisine.
She now lives in Atlanta with her family, where she continues to spread her love and passion for Mediterranean food with her cookbook, The Mediterranean Dish (Also check out Female Chefs In Atlanta We Adore). This cookbook explores 120 delicious recipes that are bound to become comfort meals for years to come.
With inspiration from the traditions of Mediterranean and Middle Eastern cuisine, she has blended this with Southern cuisine, making for a range of hearty and soulful foods that will keep you full for hours. The cookbook is ideal for those who need quick and easy recipes to make during the week, and they are incredibly healthy, too.
Suzy's writing technique means that the instructions are easy to follow, even for beginner cooks.
Plus, if you can't find any of the spices, she sells them on her own site at an affordable price. Pros
Authentic Mediterranean cookbook author
Mediterranean foods mixed with Southern soul food inspiration
Great for weeknight meals
Cons
Full spice drawer required for most recipes
RUNNER UP
As the title suggests, this cookbook is ideal for beginner cooks who want to add a bit of health and nutrition into their diet.
Zoe Valastro is an Italian cookbook writer and chef who has been surrounded by restaurateurs her entire life, meaning she is qualified in every sense of the word to create a Mediterranean cookbook. It's no secret that the Mediterranean diet is the healthiest in the world.
This cookbook is filled with recipes designed to lower cholesterol and encourage a healthy lifestyle through delicious food.
Zoe has made this clear with her recipes, which include an explanation as to why the ingredients are so beneficial for a healthy diet. Another reason why this cookbook is so ideal for beginners is that the instructions are incredibly easy to follow, and Zoe has included tips and tricks to prevent the user from making mistakes.
Plus, as well as the range of breakfast, main dishes, and dessert recipes, this book also comes with a 30-day smart meal plan for those who want to adopt the Mediterranean diet more permanently. Pros
Suitable for beginners
Encourages a healthy diet
Straightforward and helpful instructions
Cons
Experienced cooks might find this cookbook too simple
Buyer's Guide
Number And Variety Of Recipes
When buying a cookbook, you've first got to know that you're getting your money's worth with the number and range of recipes available.
Hardback cookbooks aren't cheap, so ideally you'd want to look for a cookbook that is filled with hundreds of recipes. Also, make sure to find a cookbook that is filled with an array of recipes, ranging from breakfast and appetizers to main dishes and desserts.
Some recipe books even come with beverages!
Dietary Requirements
Of course, make sure to find a cookbook that caters to your specific dietary needs.
Whether you're vegan, vegetarian, gluten-free, or looking to lose weight, this will often be the key factor that determines what cookbook you're going to buy. Fortunately, the Mediterranean diet is so vast and versatile that any Mediterranean cookbook will feature vegan, vegetarian, gluten-free, and weight-loss recipes.
Summary
So, there you have it! The Mediterranean diet is ultimately one of the most exciting diets in the world, not to mention the healthiest.
Luckily, there are countless female chefs that specialize in Mediterranean cooking, who have also written a range of cookbooks. Whether you're new to cooking or just need some inspiration for weeknight meals, hopefully this guide has led you to a new favorite cookbook.
Frequently Asked Questions
What Is A Typical Breakfast For A Mediterranean Diet?
A typical Mediterranean breakfast consists of breads, cheese, and fresh fruit in Italy, Spain, and Greece.
In northern Africa, breakfasts usually include flatbreads, olives, cheese, and variations of fried egg.
In the Middle East, a light breakfast is preferred, such as a savory tahini yogurt with chickpeas and radishes. 
What Is Not Eaten In A Mediterranean Diet?
While the Mediterranean diet is a particular vast cuisine, there are certain foods that aren't typically allowed in the diet.
Mediterranean cuisine is all about fresh, plant-based foods that aren't processed, including fruits, vegetables, pulses, beans, nuts, whole grains, seeds, and olive oil. The foods not allowed in the Mediterranean diet include anything heavily processed, refined grains, butter, processed oils, and processed red meats.
If it's not fresh, it's not likely to be approved as Mediterranean.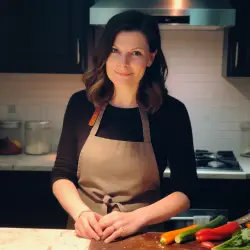 Latest posts by Barbara Hunt
(see all)