Meatloaf is a popular dish that originates from Germany and Belgium. It is typically made up of some kind of ground meat with various other additional ingredients added to it before the mixture is shaped into a loaf.
The loaf then gets smoked or baked and served with a variety of sides.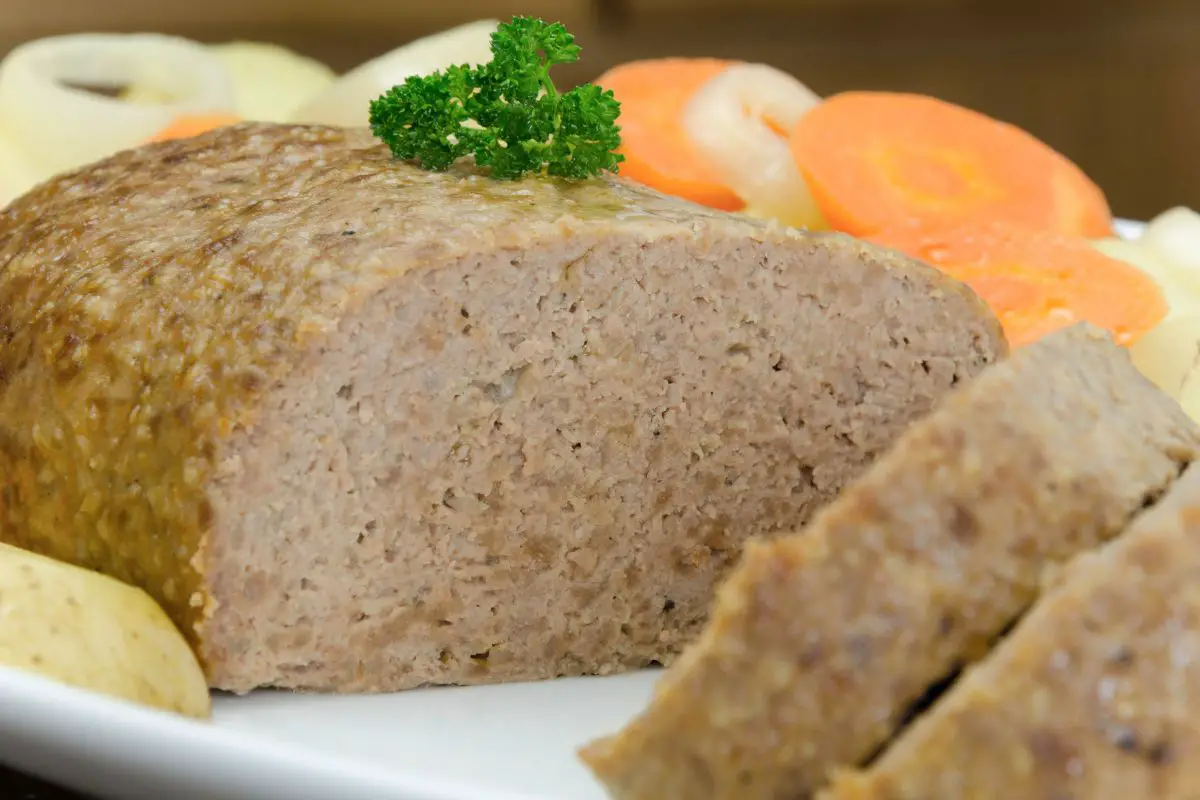 It's common for meatloaf to be cooked in a loaf pan, but you can easily form the shape by hand, too.
There are thousands of different meatloaf recipes to choose from, with Paula Deen's being some of the best you could ever hope for. 
So, if you wanted to impress your family with a meatloaf at the next big event, why not try one of her mouthwatering recipes? 
About Paula Deen
Paula Deen is the queen of hearty, Southern American food. Born in 1947, she is known for her wide array of accessible and easy dishes that will bring a smile to your face every day.
She has had careers on television but is also a chef and cookbook author with hundreds of mouthwatering recipes under her belt (see also "Female Chef Seafood Cookbooks You Do Not Want To Miss"). 
This wonderful chef describes her food as "farmhouse cooking" – it's rustic, feel-good, home-style cooking that everyone can get behind.
If that sounds like something you like, and you are craving some delicious meatloaf, you're in the right place. 
Let's take a look at Paula Deen's takes on this classic and start thinking about which one you are going to make next. You won't regret making a single one of these!
Super easy and quick, this recipe can be done in around an hour, depending on the size you want your meatloaf to be.
The recipe calls for ketchup, Dijon mustard, light brown sugar, ground beef, chopped onion, eggs, white bread, salt, and some black pepper – that's it!
Of course, you could add a thing or two of your own, but this recipe is already tried and tested. Try it out before making any changes, because you might find that you already love it as-is!
Sometimes, all you want are the basics. This is the case with this delightful and old-fashioned meatloaf.
You are going to need a handful of ingredients like mustard, ketchup, brown sugar, cooking oats, diced tomatoes, eggs, bell pepper, onion, black pepper, salt, and of course – beef!
Baking this meatloaf for around an hour is usually perfect, but you can judge that depending on your preferences. The recipe is incredibly simple and so quick to throw together, so be prepared for it to become a household favorite. 
Meatloaf recipes are notoriously easy, and that's part of why we love them! This easy cheeseburger meatloaf needs all the regular ingredients – ground beef, egg, tomatoes, ketchup, mustard, white bread, cooking oats, and more.
Vidalia onions are preferred for this recipe for their unique and pleasant taste, but it isn't the end of the world if these are not available where you are. 
You will also need mayonnaise, cheddar cheese, and chopped-up bacon to follow the recipe, so you know this is going to be good.
There's nothing not to love about this tasty dish, and you can get everyone to help out with making it.
This recipe is essentially the same as the one above, but it also calls for sour cream, Worcestershire sauce, crushed buttery crackers, and some of Paula Deen's house seasoning.
What sets this recipe apart is the mouthwatering sauce that you make for it. 
All you need to make the sauce are the following: one can of condensed cream of mushroom soup, milk, and shredded cheese (Also check out Paula Deen's Cheese Pie Recipes)! You can also add some herbs and seasoning to step it up, but that's up to you.
The basting in this recipe is what makes this barbecue meatloaf worthy of the name. No, there's no barbecue sauce in sight, but you make your own and baste the loaf with it while it bakes!
You have all the regular ingredients like ground beef, egg, breadcrumbs, and the like for the loaf itself – easy. 
To make the basting barbecue sauce, you just need to mix the ketchup, vinegar, Worcestershire sauce, mustard, and sugar together. You may need to thin it out with water, but use your discretion for this.
Simply pour some over the loaf before baking, and baste every 15 while it is in the oven.
Get all the meatloaf basics out, as well as sauerkraut, rye bread, eggs, and caramelized onion!
The flavors in this easy corned beef meatloaf are going to blow you away, with rich flavors from the garlic and onion combined to make the perfect dish. 
Top the dish off with a fried egg, and serve on a slice of rye bread, and you will feel amazing (Also check out Amazing Paula Deen Deviled Eggs Recipes). Drizzle some thousand island dressing over the top, and season to taste, and you won't be able to get enough of it.
Any recipe with sun-dried tomatoes and mozzarella is already going to be beyond delicious, so buckle up for this delight!
As always, you will need all the meatloaf basics, along with garlic, mozzarella, fresh breadcrumbs, drained sun-dried tomatoes, and a handful of other things. 
Feel free to add some herbs like thyme and rosemary to a dish like this. They will pair wonderfully and work a dream, but follow your heart.
Using fresh breadcrumbs is important in this recipe, so make sure to make your own rather than buying from a store. This will make a big difference!
Can't get enough of home-style recipes? We don't blame you. Why not make this mouthwatering home-style meatloaf, and become the most popular person at the event?
You are going to need all the meatloaf basics, as well as celery, onion, saltine crackers, lemon juice, and tomato paste 
Be careful not to overmix everything when you are combining the ingredients. You want everything to just be mixed, not turned into a paste. Also, allow the loaf to rest for a few minutes before you slice it, or else it will break apart.   
This ground turkey meatloaf is perfect if you feel like a meatloaf with a little twist. To make it, you will need ground turkey, chicken broth, cauliflower, Parmesan cheese, cooking oats, and all the meatloaf basics.
The cauliflower gets cooked and processed with the chicken broth to create a paste before being added and everything is mixed together. 
While this recipe might not sound like something you are used to, it really works! The turkey needs some extra moisture to hold it together and make sure it doesn't dry out.
Not to mention, this is a fantastic way to get some all-important veggies into your diet without making it a battle. 
To make this simple meatloaf recipe, you're going to need to gather all the basics and get your hands on some smokey apple cinnamon BBQ sauce.
This one ingredient makes all the difference, along with the apple sauce, so don't skip out!
This meatloaf recipe is perfect for the holidays, with the sweetness and warmth of the apple and cinnamon peeking through. You are going to love it, and you may just surprise people!
The glaze you make with the ketchup, mustard, and brown sugar brings this meatloaf to life and makes it a must-try in your kitchen.
It will only need to cook for around an hour, and it needs just a few minutes to be thrown together. 
This is an easy and delicious recipe that everyone in the house is going to love, so be prepared to make it at least once a week. 
Final Thoughts
Which Paula Deen meatloaf recipe (see also:Paula Deen Strawberry Shortcake Recipes To Try Today)are you going to take the time to make? Does one recipe, in particular, stand out to you?
Hopefully, you now have some fantastic recipes to follow for the next time you are craving meatloaf and want to impress the family. 
Every recipe mentioned here is a lot easier than you may initially think, so don't let the title intimidate you! Every single one is worth trying, and you will probably love them all. 
Frequently Asked Questions
What Is Traditional Meatloaf Made Out Of?
Traditional meatloaf is made out of ground beef and bread crumbs.

Because there are so many iterations of this recipe, seasonings, and other additions can vary so much, you basically have free rein if you choose to make your own! 
How Do You Keep Your Meatloaf Moist?
Use ground meat with higher fat content. This will release plenty of delicious juices into the loaf while it is cooking and prevent it from drying out.

If you are using naturally leaner ground meat (like turkey), you can add in some pork or high-fat ground beef. This can make all the difference and make your meatloaf perfectly moist.
11 Best Paula Deen Meatloaf Recipes To Try Today
Course: Recipes
Looking for some tantalizing Paula Deen meatloaf recipes to try out? Take a look at these 12 mouthwatering options that you will want to make immediately.
Directions
Pick a recipe from above
Click the recipe name and visit the website
Collect the ingredients and the food
Enjoy – don't forget to leave a review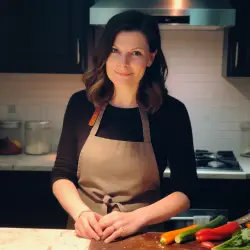 Latest posts by Barbara Hunt
(see all)