Rachael Ray is a TV chef, personality and businesswoman, while she shaped the food TV industry in America itself, she is also a great recipemaker and cook thanks to her long career within the food business.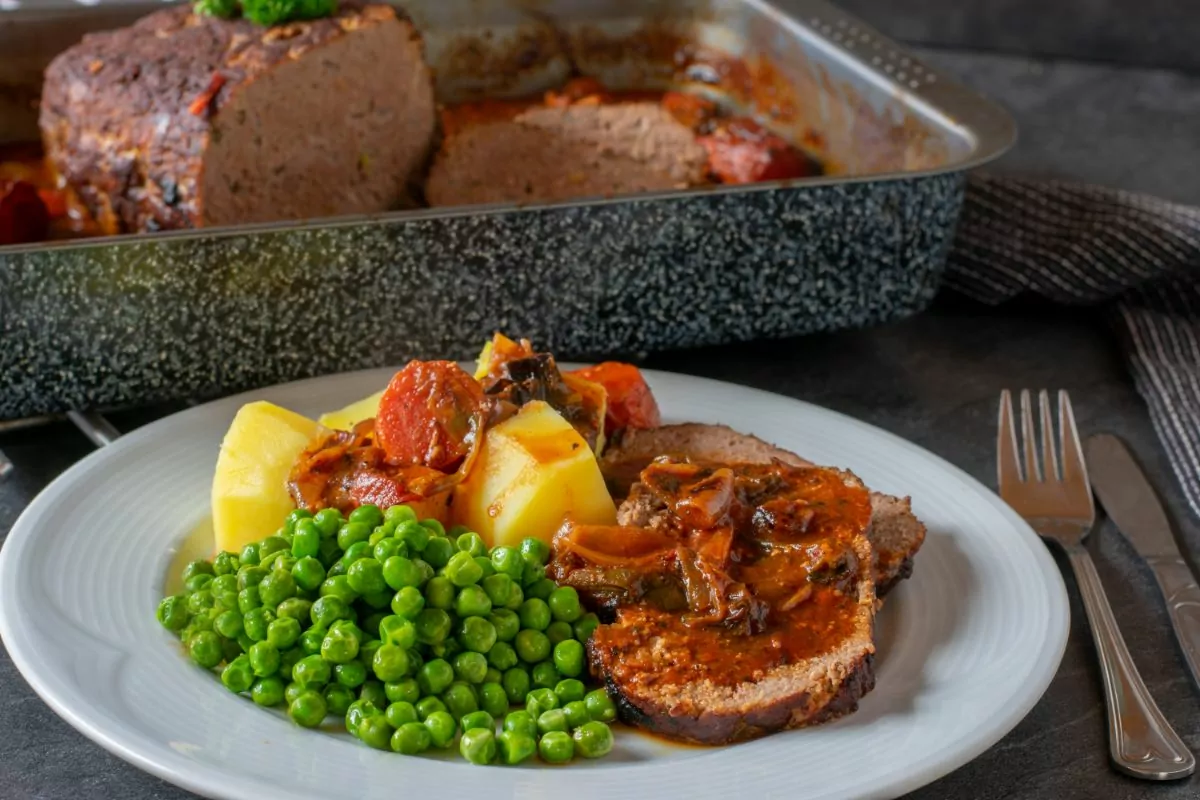 She has a knack for presenting food in an accessible way that hopes to encourage more people to get into the kitchen and start cooking.
She shows that by embracing whole foods, rather than ordering take out all the time, we can both feed and serve our family food that is tasty and brings everyone together around the table. 
She's full of tips and tricks to make cooking easier and more accessible to the generic American audience who work a 9-5.
One example of this are her turkey meatloaf recipes, showing how simple meat swaps and cooking techniques can get you meals for a whole week pretty easily and without much faff, just simple and honest cooking.
Keep reading to see what you can learn from Rachael Ray as well as some of her best turkey meatloaf recipes you can try today for a (see also: 6 Best Cristina Ferrare Recipes To Try Today)healthy, quick, and economic.
We hope you can find tonight's dinner in this article, today!
Here Rachael shows how we can make a healthy Thanksgiving centerpiece that does away with the calories but maximizes on flavor.
This could easily be the centerpiece of your Holiday table, Christmas or Thanksgiving, but is also great to serve any day of the week, especially in the winter.
If anything the dish is ideal to make in the wake of Thanksgiving when you are left with general leftovers like cranberries, stalebread, or surplus stock.
In classic Ray fashion, this dish is easy, economic, practical, but also really tasty.
You can expect all your classic Thanksgiving flavors in here, sage, sweet and sharp cranberries, walnuts, or you can put all your favorite bits of Thanksgiving dinner in there.
We also love that Rachael shows how to make a sour cream and chive mashed potato and gravy, all in this one recipe, so you can bash out a satisfying but special dinner to serve your family or friends.
This is a bit of a more basic, year-round meatloaf you can make basically any time of the year when you fancy a meatloaf.
We really like the flavors she uses in this one; carrot, onion, and bell pepper all work well with the unique combination of both ground turkey and pork here.
The blend of ground meat brings a tasty bite and more flavor than what all turkey meat would bring. Furthermore, the meatloaf is topped with bacon which is good for show and flavor.
If you wanted a healthier take on the recipe, you could use all turkey and clear the bacon on top, as the health benefits of using turkey here are outweighed by the inclusion of pork and bacon, but it sure makes it taste good.
This said, it's a perfect base meatloaf recipe that you can adapt with your own preferences for flavor and nutrition.
This is another meatloaf recipe that works well as a dish on its own, but is also another great way to use up any holiday leftovers, specifically leftover turkey and stuffing.
The recipe is super easy, potentially the easiest one yet, but does have some really tasty results.
Again, Ray's understanding of produce and food is present here as it also demonstrates the seasonal produce of winter well, apples, celery, onion, all the veg that there is always lots of in this season.
With a little chopping and mixing in a bowl, you could have this meatloaf ready in minutes with only a few dishes left to wash, super efficient and economical but also tasty, another Rachael Ray classic.
This is another clever meatloaf recipe from Rachael Ray. Here, she combines the techniques of meatloaf and roulade in a clever but useful way.
Some people aren't super comfortable with cuts of meat like you would need for a roulade, this can require butterflying a turkey breast and other knife skills that may ward off beginners.
This recipe, though, is simple and easy and uses ground turkey, simply requiring the patience to roll the meatloaf up.
Once you can make this dish, though, it might be worth trying a traditional roulade now you have these skills.
Another reason this recipe is great and unique to Ray is the flavors.
This takes classic Swiss and French flavors and combines them with the meatloaf, gruyere, nutmeg. ham, cornichons, as well as other flavors of the holiday you might expect in meatloaf.
The outcome is European, sophisticated and simple, something that kids and adults would enjoy alike. 
If you are a fan of Rachael Ray you know she is a self-confessed and publicly-recognized burger queen, with a whole cookbook about burgers to boot (Also check out Amazing Rachael Ray Meatball Recipes).
This recipe isn't from that burger cookbook but shows how you can apply the flavors and form of a meatloaf recipe to make a satisfying burger.
This can be a clever move if you perhaps made too much raw meatloaf filling, this will use your extras up with a few extra additions.
Most burger patties won't include the breadcrumbs here which are what brings the meatloaf like texture but is particularly pleasant as a burger.
Yet, in many ways, this makes the recipe go much further than it may have without the breadcrumbs, allowing you to cut costs and increase nutrition.
Rachael loves to bring her friends on her show, and this is a recipe featured on the Rachael Ray (see also: 13 Amazing Rachael Ray Leftover Pasta Recipes To Try Today)show, gifted to Rach by her friend Antoni Porowski, now of Queer Eye fame, who made the recipe with her live on the show.
We love the basic meatloaf recipe and its inclusion of new flavors like parsley and coriander, taking it away from that all too familiar holiday flavoring.
These flavors go perfectly to match with the bloc of cheese that is encased within the meatloaf itself.
This makes for a truly satisfying and indulgent ooze when you cut into the meatloaf, bringing some theater to a humble dish.
We agree with Antoni that this is 'a very tasty giant meatball'. For those looking for a slightly different turkey meatloaf recipe, this one's for you.
We all must have heard of Shepherd's Pie before? Well, in classic Rachael Ray style, this combines two dishes, the shepherd's pie as well as meatloaf (Also check out Amazing Rachael Ray Hamburger Recipes).
The result is something super satisfying that brings the best things about both these dishes together. In essence, this is a classic meatloaf recipe that is topped with mashed potato – score!
We love the subtle flavors that shallot brings in combination with celery and garlic. We also love that this is a meatloaf that moves away from your generic holiday flavors that are so common in meatloaf.
This said, this would be a great dish to serve in the holidays, or when you want to serve a few people something substantial and flavorful. 
Final Thoughts
As you can see Rachael is really knowledgeable about food and knows her way around a kitchen, it is this that allows her to come up with these often practical and economic combinations of flavor and techniques that are great for beginner cooks to learn from.
These recipes are easy to make as well as super tasty, and can serve a whole family with leftovers for the week!
We hope these meatloaf recipes have inspired you to get cooking today and have shown that even the most simple and humble recipes can be creatively changed and played with to suit your own preferences and requirements, whether you have something you need to use up, or leftovers that need using too.
Take one of these recipes and make your family or friends dinner today!
Frequently Asked Questions
Is Turkey More Nutritious Than Other Meat?
Turkey and chicken are both nutritious meats that are relatively low in calories but are high in protein. You can use these meats interchangeably, but many claim turkey is the healthier, more nutritious, choice.

Turkey has lower calories and total fat per breast, with basically no saturated fat either, and cholesterol being halved as a result. This said, turkey does have more sugar, sodium and carbs than a chicken breast while chicken does have higher protein.

Then again, the vitamins present in Turkey meat are much higher than chicken.

In comparison with ground beef, ground turkey is only negligibly more healthy and the stats are much closer together.

In general turkey is healthier than most meats, while this is marginal if you eat a lot of beef or chicken a swap for turkey can add up and certainly reduce calories, with potential nutritional gains as well.

7 Amazing Rachael Ray Turkey Meatloaf Recipes To Try Today
Course: Recipes
Whether you have leftover turkey or are looking for a healthier and leaner meat, these turkey meatloaf recipes from Rachael Ray have you covered. Try them today!
Directions
Pick a recipe from above
Click the recipe name and visit the website
Collect the ingredients and the food
Enjoy – don't forget to leave a review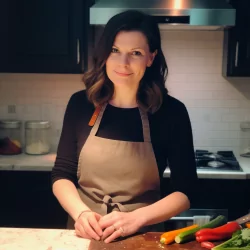 Latest posts by Barbara Hunt
(see all)