Cristina Ferrare is an American actress, author, talk-show host, and former fashion model. Today, she is venturing into the world of recipe development and becoming a professional home cook.
Essentially, she does it all.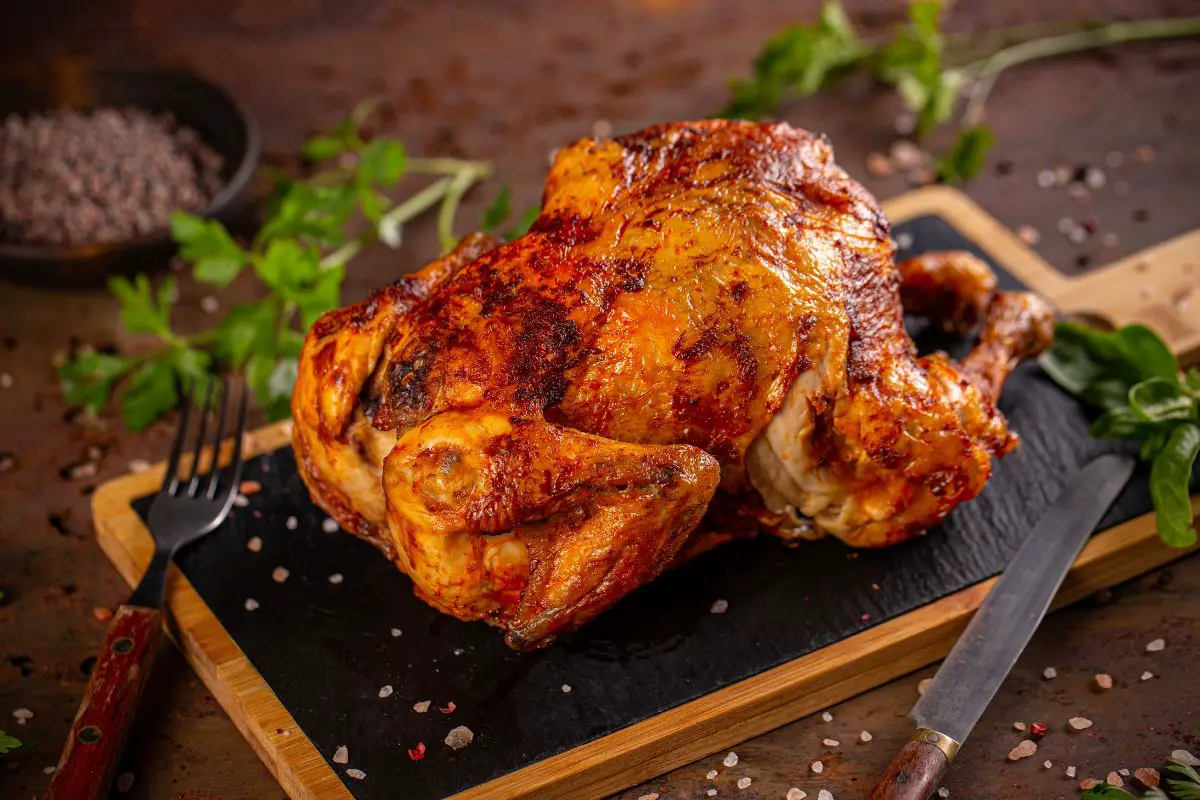 Mostly known for her role in Juan Lopez Moctezuma's horror film Mary, Bloody Mary, the entrepreneur is ready to share some of her favorite recipes with the world.
So much so, that Oprah Winfrey selected Ferrare to host her own cooking show!
Below are 6 of the infamous Cristina Ferrare recipes that you can try today (see also: 10 Best Charlotte Russe Dessert Recipes To Try Today)and blow your family's taste buds away. Learn how to make comforting meals from one of America's best home cooks. 
Let's get into it!
Cristina Ferrare Flavor Profile 
Cristina Ferrare is not a professional chef meaning you can expect to find ingredients and flavors that you are familiar with. Whether you cook with them yourself or simply enjoy them at the dinner table. 
Ferrare is most known for her incredible bolognese sauce and meatloaf. Using flavorsome ingredients such as white wine, whole milk, and fresh aromatics such as garlic and even sugar.
No matter what recipe you decide to follow you can expect flavors that are rich, hearty, and extremely delicious. 
Ferrare was passed this Bolognese Sauce recipe from her grandfather. It is thick, hearty, and perfect for a recipe that requires a rich tomato-based sauce.
Using simple ingredients and simple techniques this is the perfect recipe for any home cook to learn.
Learning to make your own pappardelle pasta is a time-consuming process so Ferrare suggests purchasing pasta from the store.
Focus on nailing this Bolognese Sauce and you will have a quick and easy meal you can turn to whenever you want. 
Using a mix of ground chuck and ground pork provides a rich flavor that cannot be achieved by using one or the other. Ensure all of the meat is completely cooked before adding your tomatoes and onions to the simmer. 
This recipe does take some time as preparation time is around 20 minutes and the sauce then has to simmer on low heat for around an hour.
This allows all of the flavors to come together and for the sauce to thicken before being served with your cooked pasta. 
Add a dusting of parmesan cheese and a slice of garlic bread for a stunning meal. 
Cheeseburgers are an American classic but they can also cause absolute chaos in the kitchen.
Making sure the patties are cooked through, melting the cheese, toasting your buns, and assembling the toppings. It can all be just a bit too much. 
Ferrare's No Fuss Cheeseburgers can be a lifesaver when you are running out of time. This recipe does call for an indoor grill pan but a regular frying pan or even an outdoor grill will work perfectly fine. 
Begin by using ground chuck to form burger patties and season with salt.
Grill on the pan for around 2 minutes on each side to get a nice char then grill for another 1 minute on each side to ensure they are cooked through. 
Now, the no-fuss part is this: add your cheese to the burger and grill for an extra 1 minute or until the cheese is melted. 
Once you have removed your patties, place your buns on the grill to toast the bottoms. Remove to a separate place. Serve with a range of toppings and condiments. 
These are great for large gatherings or if you just need something simple for dinner throughout the week. 
When you want something comforting, most of the older generation will gravitate towards meatloaf. And for good reason. It is a filling meal that can serve a lot of mouths without costing a fortune. 
So, it's important that you know how to make it!
Ferrare begins by removing the sausage from its casing. This is an optional step but it does make it easier to cook and mold.
You want to add your meats, chopped veggies, and other ingredients to the bowl and begin mixing. Gently. 
Press your mixture into a loaf pan and spread the ketchup over the top. We know, it doesn't sound the most appetizing but it's going to give the meatloaf that extra edge. 
You are going to need a large pan that will hold the pan with the meatloaf mixture while leaving enough room to hold water.
Pour enough water into the pan until it reaches around  3rd to 3 quarters of the way up the loaf pan. 
Baek and serve with all of the delicious trimmings. Potatoes, carrots, peas, and green beans with a drizzle of gravy will give this recipe the accompaniment it deserves. 
Ferrares Meatloaf recipe is simple and uses easy ingredients that are cheap to find. Most of which you can already find in your refrigerator or your pantry. 
Another staple that any home cook needs to know how to prepare is chicken and Cristina Ferrare has just the recipe.
This Roasted Chicken recipe is extremely simple to make yet it is going to have everyone coming back for seconds. 
Starting with a simple marinade of lemon juice, fresh herbs, Dijon mustard, and soy sauce. Now, you can prepare your chicken by patting it dry and stuffing them with lemon rinds and fresh herbs. 
Coat your chicken with the marinade and add some freshly cracked pepper and herbs on top. Once your oven is sizzling at 425°, wrap your chicken in aluminum foil and place it on the lower rack of the oven. 
Chickens can take a long time to cook with a minimum time of 1.5 hours. Remove the aluminum foil and baste the chicken.
Baste the chicken every 15 minutes until the chicken has an internal temperature of 180° or is cooked all the way through. 
Once you learn how to roast a chicken to perfection, you can create anything. Serve with crispy roast potatoes, fresh vegetables, and rich chicken gravy. Is your mouth watering yet?
When you need something to serve a lot of people while warming their bellies, you are going to want to make this Kick-Butt Chili recipe. This recipe serves 10 and you can adjust the spice level to suit your taste. 
Ferrare's Kick-Butt Chili uses minced chuck roast as it's a cheaper cut of meat but you are also using regular beef mince, turkey mince, pork mince, or even chicken. 
This Kick-Butt Chili recipe follows the rules of traditional chili by using fresh aromatics, jalapenos, a range of beans, and beef stock.
However, the special ingredient that makes this recipe just that touch more special is the cup of dark beer. 
The dark beer adds another layer to the richness of this chili that makes it truly delectable. 
Serve with tortilla chips, sour cream, grated cheese, and some fresh salsa. Or present your Kick-Butt Chili on a bed of fluffy white rice. 
You can store your Kick-Butt Chili in an airtight container in the refrigerator for up to 3 days or in the freezer for up to one month.
Meaning you always have a delicious, nutritional meal on hand for when you need something quick. 
Ferrare will encourage you to expand your flavors with this Asian-inspired Miso-Glazed Halibut recipe. It is also great for those wanting to keep their calories low or don't consume red meat. 
This dish does involve a lot of ingredients and does take some time but it is extremely flavorful and is worth every step. 
Place the cooked halibut on a bed of sliced cucumber with a twist.
This cucumber is inspired by the popular spicy cucumber dish where the cucumber is marinated in soy sauce, rice wine vinegar, lime juice, fresh herbs, and olive oil.
Perfect for taking a bland ingredient and giving it some flavor. Cook this recipe at the next dinner party and watch everyone dig in. 
Final Thoughts 
Cristina Ferrare has been gracing our screens since the 1970s and has continued to persevere, even when times were extremely tough. Now, she is an author, talk-show host, and recipe developer. 
Ferrare is determined to provide you, at home, with the techniques and skills to cook up delicious meals at home when you need something easy and satisfying. 
Above are 6 of the best recipes developed by Cristina Ferrare that are going to have you falling in love with cooking.
From No-Fuss Burgers to a full Roast Chicken, you can learn essential cooking techniques that will last you a lifetime. 
Frequently Asked Questions 
Is Cristina Ferrare A Professional Chef?
No. Cristina Ferrare is an American actress and talk-show host with a cooking segment on The Oprah Winfrey Show. She specializes in home cooking skills and simple recipes. 
What Is The Name Of Cristina Ferrare's Cookbook?
In 2011, Cristina Ferrare released her cookbook Big Bowl of Love: Delight Family and Friends with More Than 150 Simple, Fabulous Recipes. Containing over 150 recipes of home cooked meals. 
6 Best Cristina Ferrare Recipes To Try Today
Course: Recipes
Cristina Ferrare has been a part of our lives since the 1970s. We have 6 of the best recipes by Cristina Ferrare that you can try and enjoy today.
Directions
Pick a recipe from above
Click the recipe name and visit the website
Collect the ingredients and the food
Enjoy – don't forget to leave a review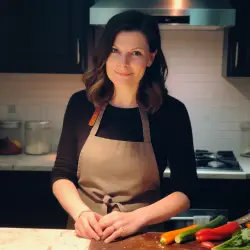 Latest posts by Barbara Hunt
(see all)