If you don't know who Emily Mariko is, where have you been? Emily Mariko has taken the world by storm through the power of Tik Tok.
While her content very rarely features any spoken words, she connects with us all through the power of food.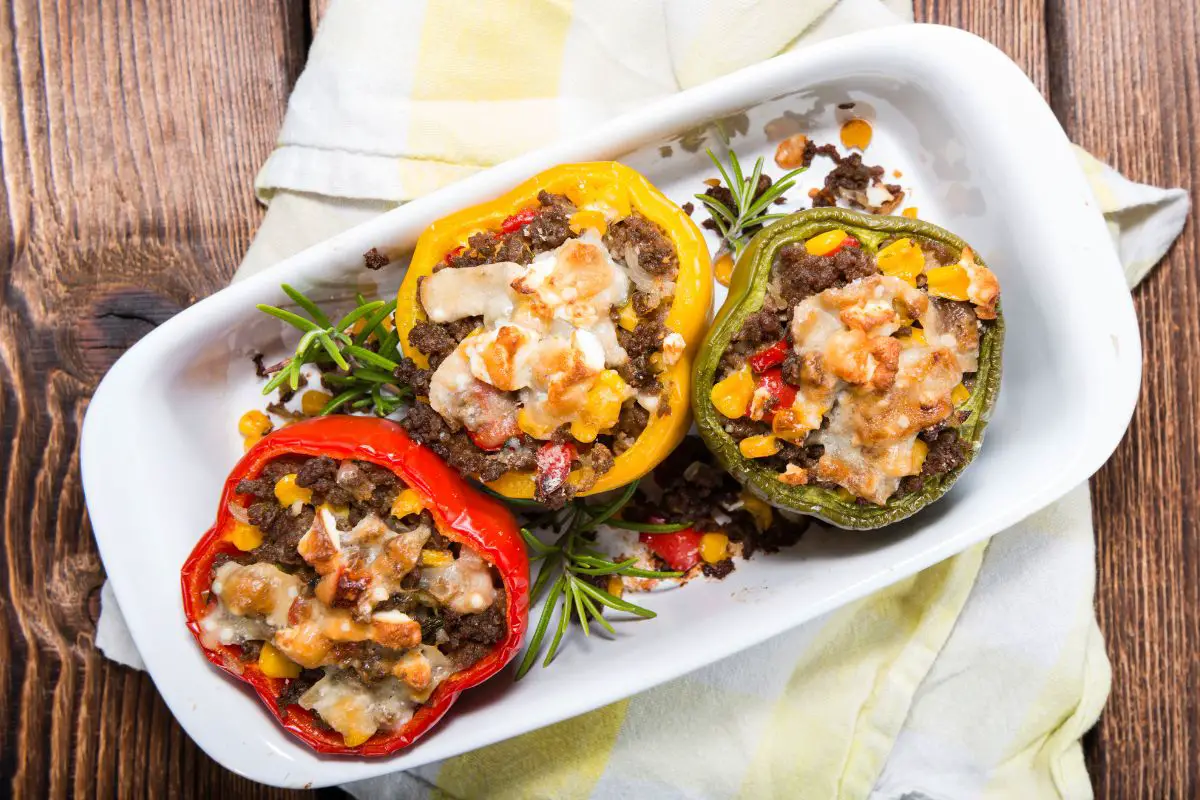 Her most famous recipe Cooked Salmon and Rice Bowl had most of the world in a chokehold, and for good reason.
Below are 7 of the best Emily Mariko recipes that you can try today (see also "Best Kelly Rizzo Recipes").
From the famous Salmon Rice Bowl and a rather peculiar Presciutto-Wrapped Fruit Salad, you can make recipes that have come from the mind of the Tik Tok star herself.
Let's get cooking!
Emily Mariko Flavor Profile
Emily Mariko rose to fame in 2020 and 2021 with her simple yet relatable cooking style videos on Tik Tok.
With her content focusing on fashion, food, and lifestyle, she has become a treasure on social media and has a following of over 12 million on Tik Tok which is continuously growing.
One of her most famous recipes is the Salmon Rice Bowl which uses leftover salmon and rice heated in the microwave and served with a few additional seasonings and mayonnaise.
She uses simple, household ingredients to create easy recipes that are healthy and delicious.
Mariko is also known for her salad and poke bowl recipes which feature a wide range of proteins and veggies. There is minimal work put into her recipes but they are extremely filling, well-balanced, and tasty.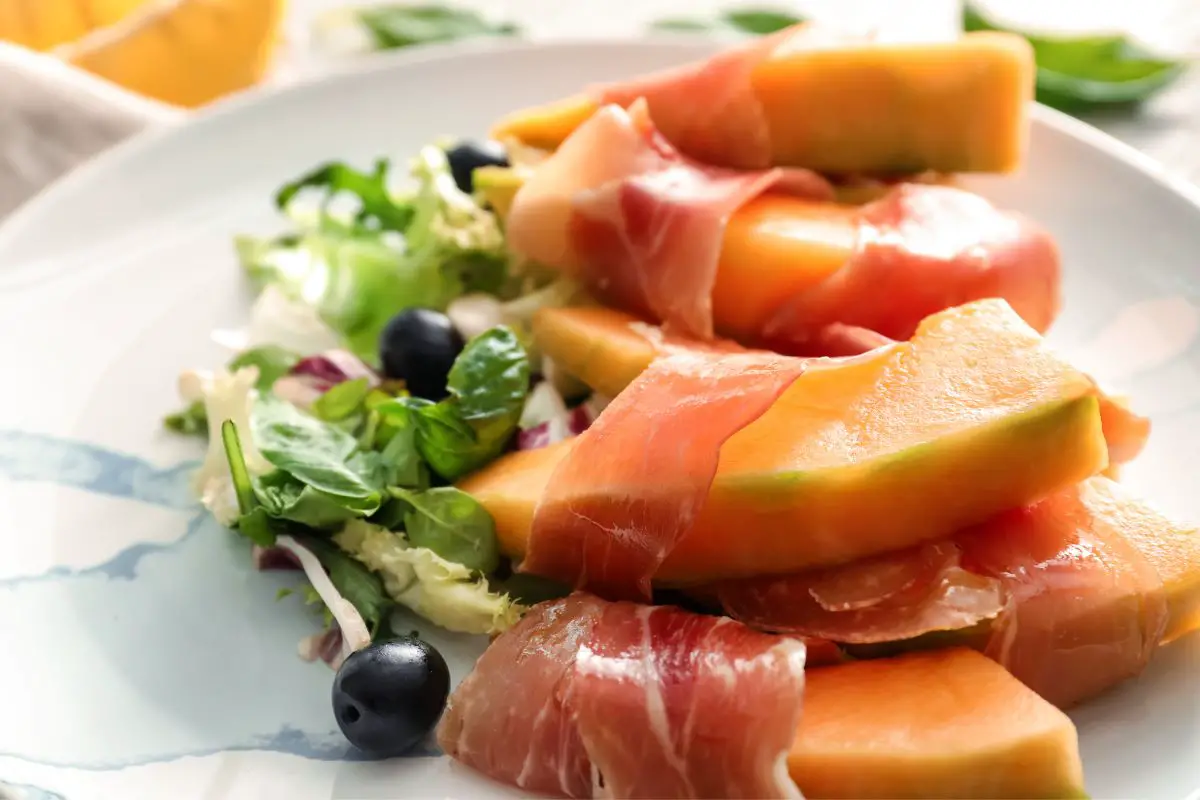 Now, when you first read the title your initial reaction might be to twist your nose and keep scrolling. But you are going to want to give this recipe a try (see also "Best Emily Meggett Recipes To Try Today").
Here, Mariko slices open ripe pears and melons and forms juicy crescents, wrapping them in salty prosciutto pieces.
She slices open some tomatoes, arranges them around a creamy mass of burrata, and then liberally drizzles salt, pepper, and olive oil on top to really complete the dish.
It is the perfect blend of sweet and savory that you are never going to forget.
This is a rather odd combination of ingredients but think of it as a fun fruit salad with a good amount of fats and proteins.
Serve this incredible dish at the next cookout or family gathering and watch everyones eyes widen as the marvelous flavors explode on their tongues.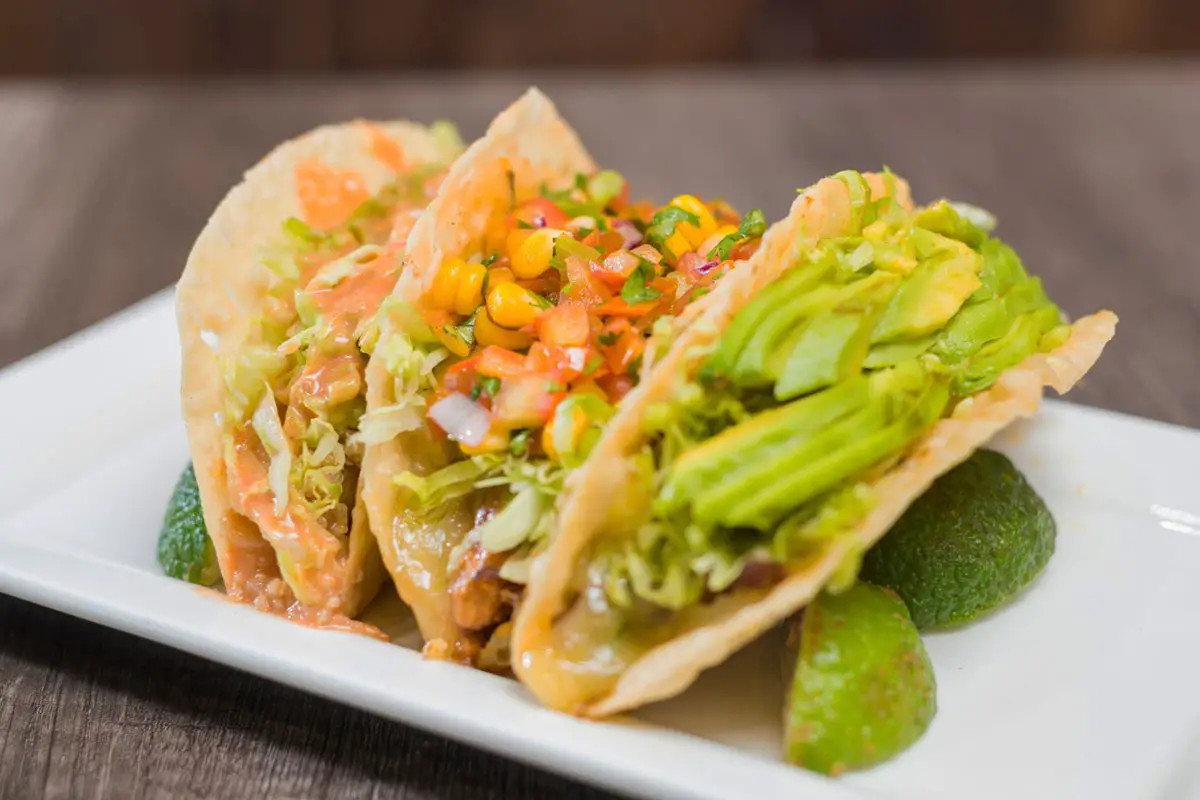 Mariko has exploded into our lives due to her incredible ability to use leftovers and turn them into delicious meals.
If you imagine the leftovers from last night's dinner in the cozy embrace of a tortilla that has been stove-toasted and seasoned with fresh ingredients, they will undoubtedly receive the makeover they so richly merit.
Here, Mariko transforms the tacos with avocado on top from last night's Mexican rice bowls.
Using some warmed corn tortillas and a few extra toppings, you can have a delicious and filling meal in minutes. Add your homemade guacamole, salsa, and sour cream for the perfect taco bite every time.
These are great if you find yourself throwing more food in the trash than you actually eat. Helping you save money on groceries and be creative in the kitchen.
Add a squeeze of fresh lime juice to finish it off and maybe even serve it with a spicy margarita!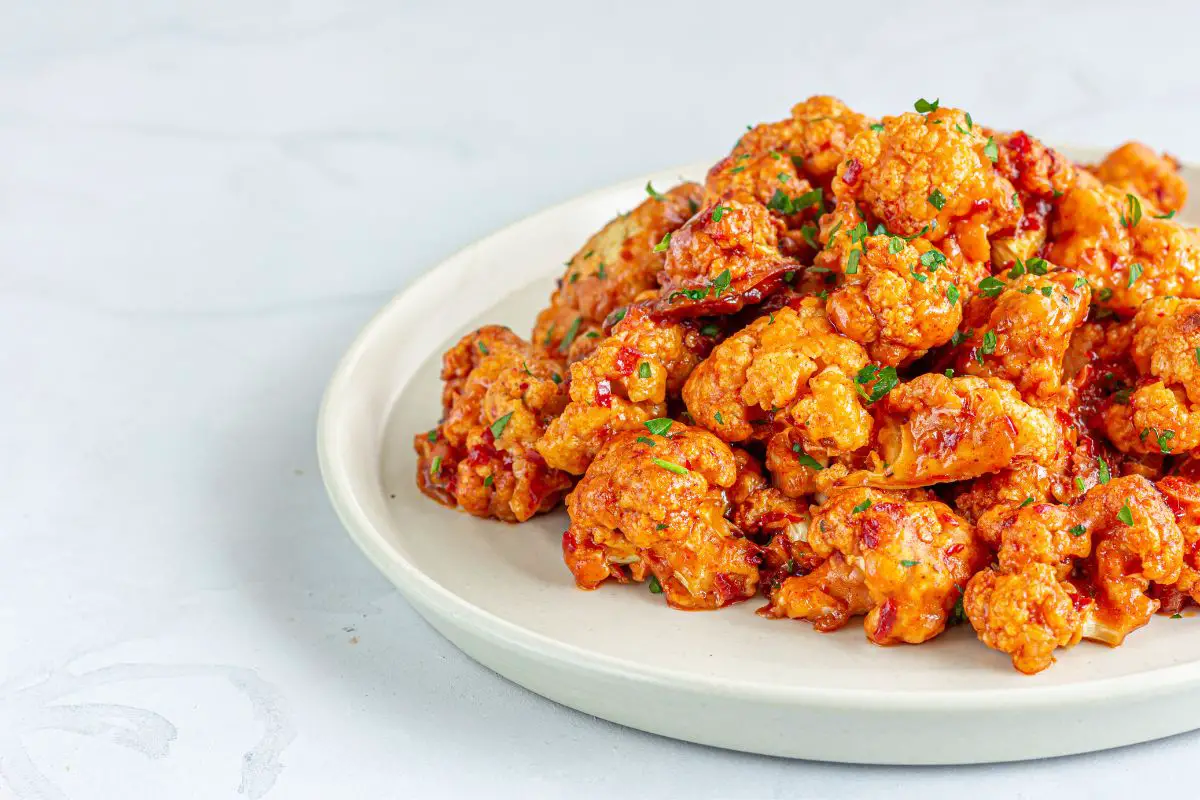 We all love buffalo chicken wings on game day but your vegetarian or vegan friends may not be able to indulge. These Buffalo Cauliflower Bites are the perfect veggie spin.
For what she refers to as "school lunch box vibes," Mariko roasts cauliflower florets, marinates them in the hot-sour sauce, and serves them with carrots and ranch dip, apple slices, and fresh juice.
For easiness, you can marinate your cauliflower bites in your favorite hot sauce and add a touch of BBQ for a gorgeous smoky, sweet flavor with a delicious heat at the end.
These Buffalo Cauliflower Bites are perfect for large gatherings, game days, or just a snack when you need something savory. The ranch dip completes this dish but they can also be served with a blue cheese dip or a garlic mayo dip!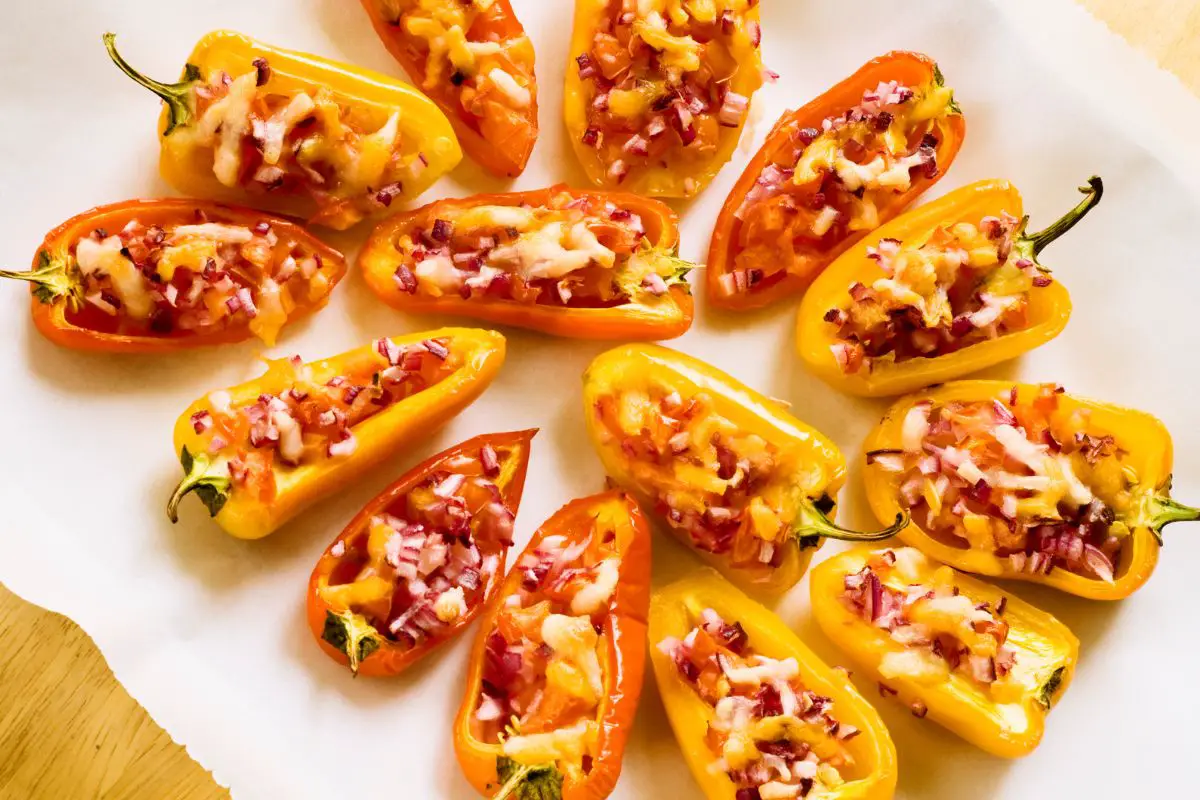 Stuffed Peppers are a classic dish that is common in low-carb diets such as Keto and the Atkins diet. Peppers are often boiled until soft then stuffed with a meaty sauce, topped with cheesy, and popped into the oven until the cheese is melted.
Mariko adds her own spin.
She makes her filling from scratch using fresh tomatoes, red onion, sausage, a blend of seasonings, and some spinach for iron. Easy and absolutely delicious.
Of course, you can use the store-bought bolognese sauce to keep things quick and simple but making it from scratch makes it all the more special. It does take some time to make but it is going to be worth it. Trust us.
This Stuffed Pepper recipe makes for the perfect lunch that is going to keep you full and satisfied until dinner time.
Store your cool Stuffed Peppers in the refrigerator for up to 3 days for a quick snack or lunch throughout the week!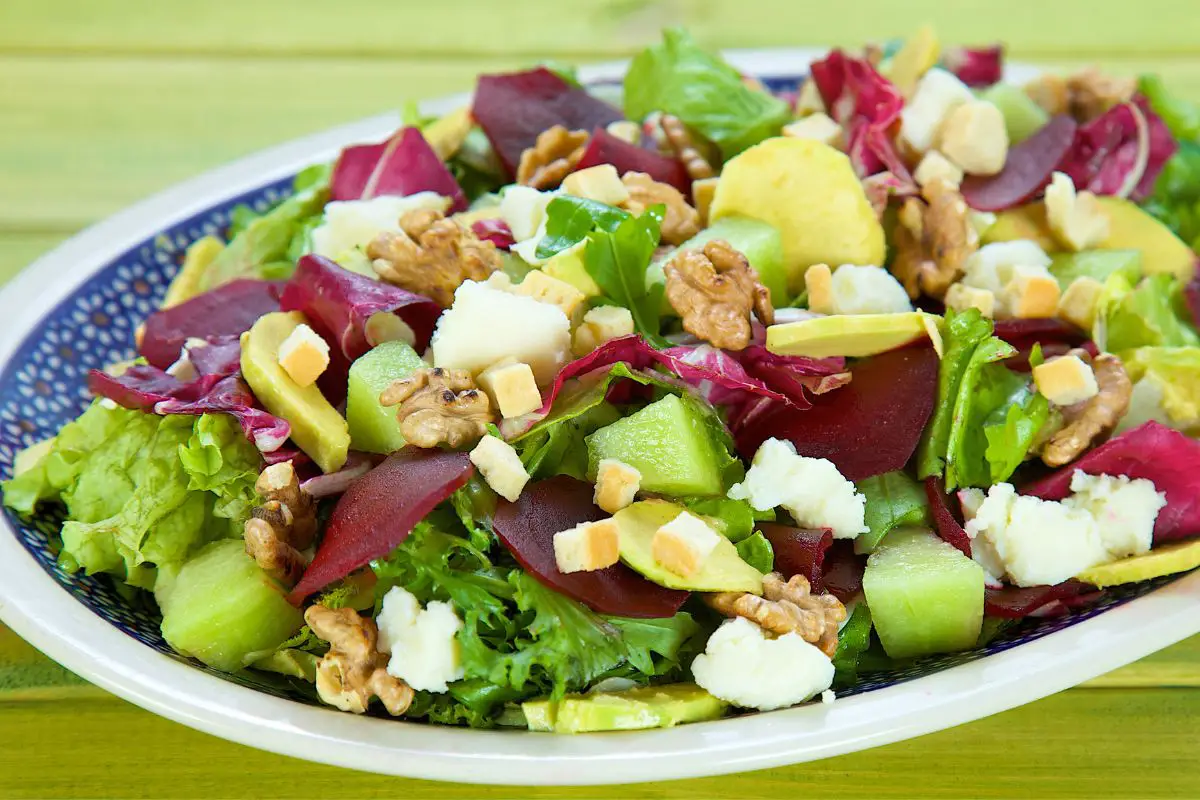 Before including them in salads, Mariko frequently toasts nuts and seeds to give them a little bit more texture and a richer flavor.
It only takes a few additional minutes, but it transforms a salad from a mere cold, wet item from your refrigerator to a dish you might order as an entree at a restaurant.
You'll want to strive to be the kind of person who spends the time and effort to warm their nuts after tasting this beet, cheese, and toasted almond salad.
Mariko gives her nuts a rough chop before placing them in the oven to toast. You can also use the air fryer to speed things along.
She then uses leafy greens, beetroot, and goat's cheese to make up the base of her salad before adding the toasted nuts.
This is an excellent lunch for throughout the summer or if you don't have alot of time on your break. Use whatever salad ingredients you enjoy and top with toasted nuts for a rich, nutty flavor.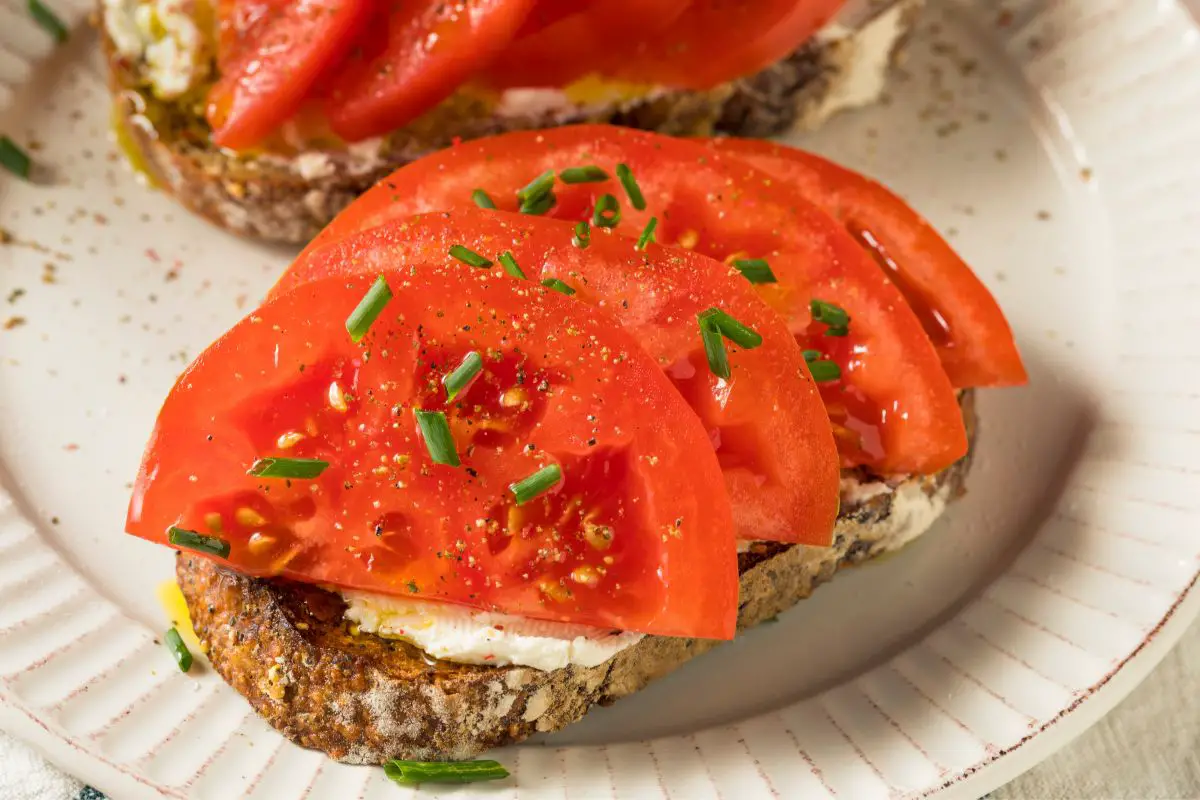 Attention millennials! Avocado toast has had its time in the spotlight but it is time for something new to shine, Tomato Toast. This dish is one of the easiest recipes there is and involves very minimal work and ingredients.
All you need is some freshly toasted bread, heirloom or salad tomatoes, cream cheese, and salt.
Even with such a simple recipe, it is certainly a step up from buttered toast. You can add more protein with a layer of prosciutto and a drizzle of balsamic glaze. Simple yet truly divine.
Treat your taste buds every morning with this gorgeous Tomato Toast recipe. You won't regret it!
And last but most certainly not least, the dish that shot Mariko to Tik Tok fame is her Salmon Rice Bowl.
This dish is super simple if you have the ingredients already prepared. All you need is some leftover salmon and rice to get you started. Once your salmon is reheated, mash it on a plate, add the rice, and mix it together.
For sauces, you are going to add soy sauce, mayo, and sriracha for a salty, spicy, creamy sauce. This is the ultimate quick and easy meal that is well-balanced and delicious. What more could you ask for?
Don't forget to do the classic Mariko trick. Place an ice cube in your rice and cover it with a paper towel before reheating. This keeps the rice soft and fluffy.
Serve with seaweed sheets, avocado, and a side of kimchi for the perfect bite every time. Don't forget a chilled glass of iced tea to top it all off.
Final Thoughts
Emily Mariko is an incredibly successful content creator, and it all started with food. Anyone can relate to the content as she uses simple techniques and ingredients that we all have access to.
Above are 7 of the best Emily Mariko recipes that you can find on her social media and create in your own home.
From the famous Salmon Rice Bowl to simple Tomato Toast you can prepare simple yet delicious dishes that keep you full for hours. And maybe even make a Tik Tik or two of your own!
Frequently Asked Questions
What Does Emily Mariko Do For A Living?
She is a well-known social media personality from the United States who has a sizable fan base across a variety of social media sites, particularly on YouTube, TikTok, and Instagram.
Why Is Emily Mariko So Popular?
Her straightforward writing style captivates audiences and inspires ambitious notions. Mariko's content can be divided into three interconnected areas thanks to her passion for both food and fashion: food, fashion, and lifestyle.
What Mayo Does Emily Mariko Use?
Emily Mariko uses Kewpie Mayo for her recipes. It is a Japanese condiment that is richer than regular mayo and has an acidic flavor.
7 Best Emily Mariko Recipes To Try Today
Course: Recipes
Directions
Pick a recipe from the list above
Click the recipe name and visit the website
Collect the ingredients and cook the food
Enjoy – don't forget to leave a review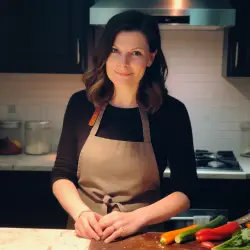 Latest posts by Barbara Hunt
(see all)