We have collected 13 of the best Kelly Rizzo Recipes so we can all cook like an Instagram queen. Originally an actress and an executive producer, Rizzo shows us that everyone can cook no matter their work schedule.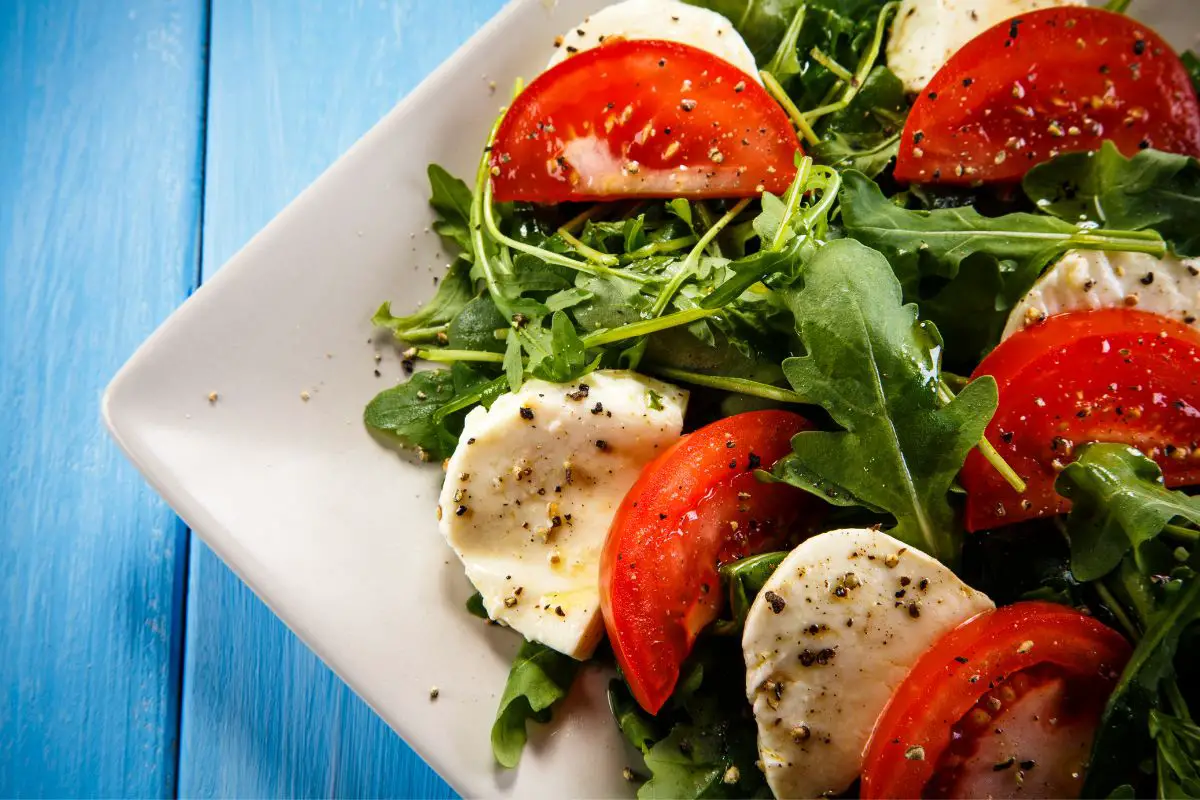 All of the recipes below are easy to create and just need time and knowledge to produce. Let's get cooking!
The Moscow Mule was created in 1941, and despite the name, it wasn't made in Moscow. Instead, it was invented in Los Angeles.
The owners of British pub Cock 'n' Bull needed a new drink to draw in customers so they mixed vodka with ginger beer to create this new delight.
At the time, Americans only enjoyed beers and whiskeys, so the pub had trouble selling vodka; they also had a surplus of ginger beer.
The creation was a happy accident as the cocktail makers messed around with their stock.
This recipe by Kelly Rizzo isn't a Moscow Mule though – it's Italian. As you can guess we will be removing the iconic vodka, but what Italian counterpart is replacing it?
Rizzo has had the ingenious idea of using two, not one, alternatives for this beverage. Carpano Antica (sweet vermouth) and Fernet Branca (an Italian bitter).
These changes make the flavors become sweeter and more winelike – perfect for a winter's evening.
This recipe takes an alcoholic twist to the classic turkey meatballs we all know and love. The secret ingredient is in the title – Vodka! You'll soon learn that Kelly loved cooking with alcohol.
She specifically suggests Deep Eddy Vodka, but she is clearly being paid for that advertisement. Use whatever you already have at home.
The recipe is simple, all you do is sauté the garlic and onions, then add all the ingredients into a slow cooker!
Rizzo puts the cooker on high for 4 hours, but you can put it on low for 8 and still have the desired effect.
Rizzo is at it again with her Fernet Branca beverages, and again we are leaning into autumnal flavors. Rizzo uses honey, cinnamon sticks, rosemary sprigs, and pear cider to create this drink.
The rosemary is used as a garnish and it adds an earthy aftertaste to the beverage, while the cinnamon and pear cider create the warming and rich flavors of the season.
Rizzo also garnishes her drink with apple slices to really lean into those seasonal tastes.
For a nonalcoholic alternative use sparkling water to add to the bitterness without detracting from the flavors.
As you can tell by now, everything Rizzo makes is based on alcohol. Even baked beans aren't safe!
In this recipe, she uses Jim Beam Bourbon, but any Bourbon would do.
Rizzo doesn't make baked beans from scratch, instead, this recipe is designed to jazz up the boring basic canned variety. She uses bacon, mustard, and other unusual ingredients to create a rich flavor.
The method is very simple, with the only complex element coming from the half-cooked bacon. Rizzo asks you to cook it until almost ready to eat (75% cooked) and then sauté the onions and such.
Then you dump everything into a casserole dish with the partly cooked bacon strips on top. There is a short baking time, making this meal a simple and quick recipe!
Believe it or not, but this recipe doesn't have a drop of alcohol. Crazy right? Jumping onto a health kick is easy when you have fun ingredients to play with.
This recipe is for a coffee smoothie with a banana thickener. The almond butter might be hard to find, but it's what gives this smoothie the nutty flavors which tie everything together.
Rizzo also uses Trader Joe's Cold Brew Coffee Concentrate, and this time we do suggest using this brand. Trader Joe's already has a deep flavor that pairs well with nutty ingredients.
If you can't get a Trader Joe's version, then pick any coffee concentrate that you can get your hands on!
Time to bring back the booze with these moreish cupcakes. These are perfect for a last-minute party or a way to spice up a basic cake.
The recipe is simple as Rizzo uses a premade cake mix and premade frosting, her special touch comes from adding Novo Fogo Barrel Aged Cachaca to the buttercream and then grating lime zest on top.
It's a simple recipe that anyone can try!
Rizzo's fig appetizer is so easy to make that her recipe is only one paragraph long!
The recipe list consists of 12 figs and some prosciutto, and all you have to do is soak the figs and then wrap them in your ham.
She uses a toothpick to keep the bite together and you can also drop some raspberry jam on top for a rich topping.
It's a simple recipe for a quick starter as the main meal is cooking.
You can serve your fig starter with this bitter and autumnal beverage. The star of the show is the Deep Eddy Cranberry Vodka, and to make a true Red Eddy Rocktail, you will need the branded version.
But in reality any cranberry vodka will do.
Within this recipe, Rizzo also explains how to make rosemary syrup – so if you can't find one in your local stores, have no fear!
Once all the ingredients are shaken, you can easily serve it with any fall-based meal!
Rizzo takes on her own version of Caprese Salad, although it's not much different from the original.
This ingredients list is filled with orders to import your ingredients straight from Sicily, but any good quality olive oil or balsamic vinegar will do. If you can't afford to buy directly from Italy, that doesn't mean you can't create these dishes.
This is a "throw it together" kind of recipe, so have fun with it!
Back to our boozy cocktails, the Fall bourbon Sangria uses classic autumnal ingredients like apples, pears, and cinnamon to create the perfect Fall beverage.
The trick to this drink is using dried figs. They add magic to the drink that cannot be matched.
If you're creating this cocktail for a party, make sure to prepare the pitcher at least 3 hours in advance. That way the flavors can really seep into the liquids.
This recipe is the most complex on our list so far. That doesn't mean it's difficult, but a quick glance at the recipe won't be enough this time.
Treat each sentence like a bullet point, but read through the entire method first.
Because Rizzo has opted for a condensed recipe format, it can be easy to get lost. We recommend highlighting the sentences you have completed, so you can remember where you go to.
If you didn't know, a Rocktail is a drink you order after work or after a gentle social gathering (basically any normal day). The beverage then sets you down a spiral of drinking as you reach a rockstar-level bender.
Cocktails labeled as Rocktails are designed to make you drunk quickly and without realizing it.
The Winter Caipirinha Rocktail does just that. The amount of bitter, syrup, and fresh cranberries in this beverage easily hides the alcoholic pungent-ness of the Cachaca without overpowering it.
It's a real drink of flavors and will get you onto the dance floor quickly!
A Pizzaiola is any dish or any sauce which uses olive oil, garlic, and tomatoes along with herby seasonings.
In this recipe, Kelly makes a classic pork chops dish with a pizzaiola sauce. To really make the sauce stand out, she uses white wine. The wine pairs well with the tomatoes and cherry peppers to create a deeper and richer flavor.
What makes this meal special is Kelly's use of hot red cherry peppers in brine. It's an unusual choice, but one that works amazingly against the tomatoes.
This recipe is easy to make, but like the Zucchini and Goats Cheese method, it can be hard to read.
Final Thoughts
Kelly Rizzo is best known for her alcoholic food and beverage. Although almost everything she makes has a splash of alcohol in it, nothing looks cheap.
Everything in this list is sophisticated and shows an understanding of food and flavors.
The recipes are easy and inspiring, so get cooking!
Frequently Asked Questions
What Was Bob Saget's Favorite Food?
Bob Saget, the late husband of Kelly Rizzo, loved a grilled sourdough bread sandwich. His favorite sandwich filler was freshly roasted turkey, coated in mayonnaise and red pepper aioli. He would also add Jarlsberg cheese, and romaine lettuce.
13 Best Kelly Rizzo Recipes To Try Today
Course: Recipes
Directions
Pick a recipe from the list above
Click the recipe name and visit the website
Collect the ingredients and cook the food
Enjoy – don't forget to leave a review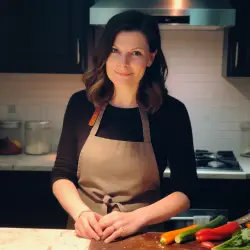 Latest posts by Barbara Hunt
(see all)