Nigella Lawson is a classic name in the world of home cooking. Her recipes are famous worldwide for their comforting, simple, and indulgent nature.
From her classic chocolate cake, to her quick and soothing pasta dishes, you are likely to find something that you'll want to try out today!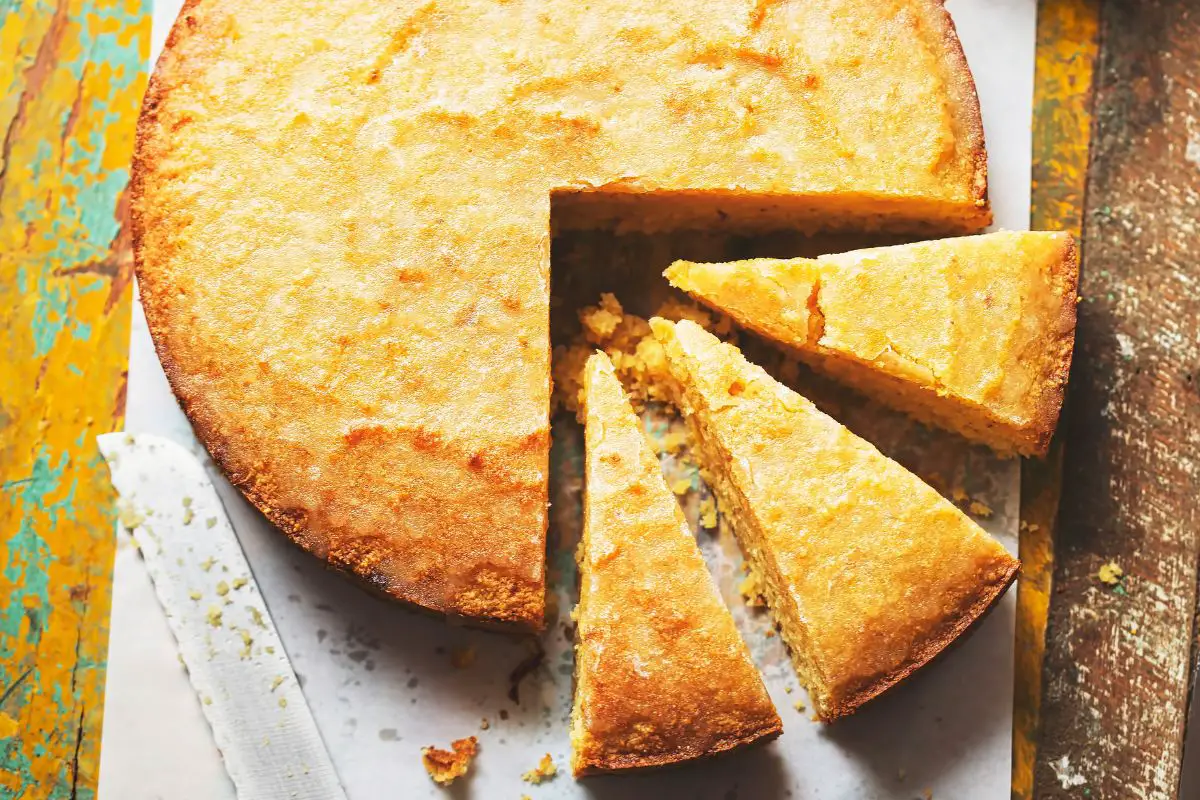 But what are the 15 best recipes for you to try? If you're wondering about this, then you've come to the right place!
In this article, we're going to give you a list of 15 that you can pick from, and we've made sure to include a wide variety of different meals.
We've also included a short FAQ to clear up any questions you may have ahead of time.
These fudgy and decadent brownies are gluten-free and can be made in just 30 minutes.
They're made with a base of dark chocolate, eggs, sugar, and almond flour, resulting in a rich and indulgent dessert that's perfect for chocolate lovers.
The recipe also calls for a pinch of salt, which helps balance the sweetness of the brownies, and it's a perfect choice for a Sunday afternoon baking project.
This juicy and succulent roast chicken recipe requires only a few ingredients, but packs a punch in taste.
The chicken is marinated in a mixture of buttermilk, garlic, crushed peppercorns, and maple syrup, which helps to tenderize the meat and infuse it with flavor.
It's then roasted until golden brown and crispy on the outside, while remaining juicy and tender on the inside.
If you're looking for something that will be the perfect centerpiece for a family dinner, then this is going to serve you well!
A classic pasta dish featured in HOW TO EAT that's easy to make and perfect for a cozy night in.
The dish is made with spaghetti, pancetta or bacon, eggs, Parmesan cheese, and black pepper, resulting in a creamy and comforting pasta dish that's perfect for any occasion.
The key to making a great carbonara is to whisk the eggs and cheese together thoroughly before adding them to the pasta, which helps to create a creamy and silky sauce.
Next up we have a baking delight for you! These moist and fluffy cupcakes are topped with a creamy peanut butter frosting and a chocolate ganache drizzle.
The cupcakes are made with a simple chocolate cake batter, which is then filled with a peanut butter filling made from cream cheese, peanut butter, and powdered sugar.
The frosting is made with peanut butter, butter, powdered sugar, and a splash of milk, and is topped with a rich chocolate ganache.
If you haven't baked much in the past, these cupcakes are a great choice to get started with.
This fragrant and flavorful chicken recipe is cooked low and slow, resulting in tender and juicy meat.
The chicken is marinated in a mixture of spices, including cumin, ginger, cinnamon, and coriander, which infuses it with a rich and complex flavor.
It's then slow-cooked with onions, garlic, and preserved lemons, resulting in a dish that's perfect for a cozy night in, or as an alternative to our previous chicken dish on this list!
Find the perfect Moroccan side for this chicken stew here.
For the next dessert on our list, we have a gluten-free cake that's bright and zesty with a deliciously tender crumb.
The cake is made with polenta, almond flour, and lemon zest, which gives it a unique and tangy flavor. It's then drizzled with a lemon syrup, which helps to keep the cake moist and adds an extra layer of flavor.
This simple but delicious dish combines chicken thighs with leeks and sets them out on a bed of petis pois. It's a very simple recipe to create, but requires a bit of careful preparation.
The serving suggestion for this one is some simplistic, steamed, new potatoes, which will add a much needed carbohydrate to your dinner plate.
A delicious and easy-to-make dinner that requires only one pan and minimal effort. Featured in FEAST, this recipe is the perfect opportunity for a hearty family meal.
The chicken and sausage are cooked together with onions, garlic, and fragrant sage, which infuses the dish with a rich and savory flavor.
The dish is perfect for a weeknight dinner, as it's easy to prepare and requires very little clean-up.
Terry's Chocolate Orange is an iconic British confectionary item that can be used to give your baking an orange-infused twist!
This rich and indulgent cake features a moist and tender chocolate cake base, topped with a creamy and tangy orange frosting.
The cake is made with a mixture of cocoa powder, flour, sugar, and eggs, which gives it a rich and chocolaty flavor.
The frosting is made with cream cheese, butter, powdered sugar, and orange zest, which gives it a bright and zesty flavor.
This one is a British classic that's both bright and zesty – and if baked correctly – will have a deliciously moist texture.
This one is made with a mixture of flour, sugar, butter, eggs, and lemon zest, which gives it a tender and flavorful crumb.
The cake is then drizzled with a tangy lemon syrup, which gives it a deliciously sweet and sour flavor.
Fondue is one of the classic dinner-party dishes that allows everyone to get stuck into an indulgent fountain of flavor.
This one combines garlic, white wine, cornstarch and freshly ground black pepper, with emmental and gruyere cheese to create a deliciously cheesy infusion that will have everyone impressed.
We'd recommend this one as a starter item, best served with fresh crusty bread that's been cut into cubes for dipping!
Looking for easy baking recipes you can make with kids? This decadent cake is perfect for chocolate lovers and very simple to make. It combines just a few simple ingredients and has a rich, fudgy texture.
The cake is made with cocoa powder, sugar, butter, eggs, and buttermilk, and is topped with a luscious chocolate icing. Serve it for dessert or as a sweet treat with your afternoon coffee.
This comforting and flavorful lasagne is perfect for autumn. The lasagne is made with layers of roasted pumpkin, creamy goat's cheese, and a rich tomato sauce.
It's topped with a mixture of mozzarella and Parmesan cheese, which melts to create a crispy golden-brown crust. Serve it with a green salad and a glass of red wine for a cozy and satisfying meal.
Next up we have a new way to do fries! These crispy and flavorful fries are a perfect side dish or snack.
The fries are seasoned with a mixture of garlic, rosemary, and Parmesan cheese, which infuses them with a deliciously fragrant flavor. Serve them with a dipping sauce of your choice, such as aioli or ketchup.
Looking for something you can give out to guests at a dinner party? These classic appetizers are perfect for entertaining or as a snack.
The eggs are boiled, halved, and filled with a mixture of egg yolks, mayonnaise, Dijon mustard, and paprika, which creates a creamy and tangy filling.
They can be served as-is or topped with additional garnishes, such as crispy bacon or chives.
Final Thoughts
In summary, Nigella Lawson is a celebrated cook for a reason. Her recipes are the right balance between artisan and simplistic, and we hope that our list has given you a great list that you can try today (see also "Best Emily Mariko Recipes")!
From indulgent chocolate cakes, to hearty stews, you'll always be able to find something from her catalog to inspire you!
We hope that this article has given you some ideas for your next cooking or baking session. If you still have some questions, make sure to check out our short FAQ Section below. Happy cooking!
Frequently Asked Questions
Who Is Nigella Lawson?
Nigella Lawson is a British food writer, television presenter, and cooking enthusiast. She is best known for her cookbooks, television shows, and her unique take on home cooking.
What Type Of Cuisine Does Nigella Lawson Specialize In?
Nigella Lawson is known for her diverse array of recipes, which draw on flavors and ingredients from all over the world.

Her recipes often feature comforting and indulgent dishes, such as cakes, pasta, stews, and roasts.
Are Nigella Lawson's Recipes Difficult To Make?
Nigella Lawson's recipes are generally quite straightforward and easy to follow, although some of her more complex dishes may require a bit more skill and experience in the kitchen.

However, her recipes are designed to be accessible to cooks of all levels, so even beginners should be able to make most of her dishes with ease. Just make sure you follow the recipe as closely as you can!
15 Best Nigella Lawson Recipes To Try Today
Course: Recipes
Directions
Pick a recipe from the list above
Click the recipe name and visit the website
Collect the ingredients and cook the food
Enjoy – don't forget to leave a review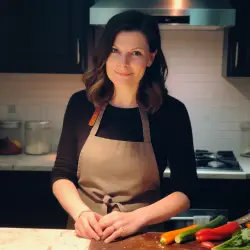 Latest posts by Barbara Hunt
(see all)