It's a rainy Sunday afternoon, and you're about to make a cup of coffee and settle down under a cozy blanket with a new book, but something is missing – what is it?
A big slice of cake, of course.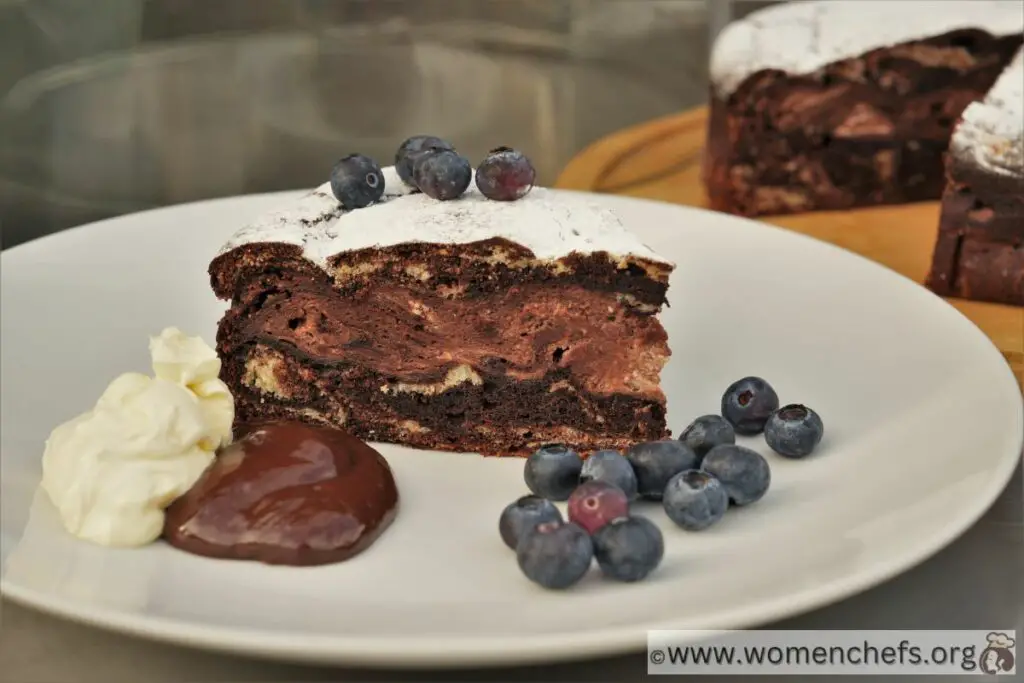 It's time to get the apron out and cover yourself in flour – your book can wait!
Whether you're a seasoned baker or a cake-baking novice, these cake recipes will inspire you.
In this guide, we'll honor some of the best chefs in the baking world as we explore the sumptuous richness of chocolate cakes, the airy lightness of the Victoria sponge, and a variety of tasty cake infusions.
Keep reading for our round-up of the best cake recipes out there.
What better cake to start with than a classic Victoria sponge? This delectable cake combines soft and airy layers of sponge with a delicious creamy filling.
Victoria Sponge is the perfect cake for a party or for a luxurious afternoon tea.
This particular recipe suggests buttercream and strawberry jam, but we love using whipped cream, strawberry or raspberry jam, and fresh strawberries to fill a Victoria sponge.
For the fluffiest sponge possible, beat plenty of air into your mixture before putting it in to bake.
When your cake is cooked, we recommend letting it cool and dusting it with confectioners' sugar. You can even add some more chopped strawberries on top to decorate.
This delicious cake doesn't just have one cherry on top … it's full of juicy cherries.
If you're pitting the cherries yourself, then this can be a little time-consuming, but the results are worth it.
To pit the cherries, we recommend using a paring knife. Carefully slice the cherry around the outside and twist the two halves to release the pit.
Another method you can use is to gently press on the cherry until the pit is released – but be careful not to press too hard or you'll crush it!
This recipe is really simple to make and is drizzled with cherry juice for an even more amazing flavor.
This cake would be great served with vanilla ice cream.
The Barefoot Contessa is renowned for her chocolate cake, and this particular recipe is one of our favorites from her collection.
This cake, which uses a cup of freshly brewed coffee in the recipe as well as good quality cocoa powder, is a chocolate-lovers dream.
You'll be making your own delicious chocolate frosting from butter, powdered sugar, cocoa powder, dark chocolate, espresso, and vanilla extract.
Ina Garten recommends topping this masterpiece with chopped walnuts, but you could use milk or white chocolate chips, sprinkles, strawberries, or cherries.
We recommend making a hot cup of coffee to enjoy with this chocolate-filled dream.
Lemon cake is always a great choice, but this recipe takes a lemon cake to new heights.
We're obsessed with how amazing this cake looks, as well as how good it tastes.
This delicious, fresh recipe will leave you with 4 soft and fluffy layers of cake, sandwiched together with lemon curd and slathered with an irresistible lemon meringue icing.
You'll need a kitchen torch to create the classic meringue finish on this cake, and the recipe also calls for making your own lemon curd, but you could use store-bought lemon curd to save some time.
For a cake with a difference, why not try recreating this fresh apple delight?
We like to enjoy this dessert curled up on a cold afternoon in front of the fire with a Pumpkin-spiced latte – it's the perfect Fall treat.
This recipe calls for cinnamon, Granny Smith apples, butter, eggs, sugar, salt, flour, and baking soda.
It's important to be aware that when making this cake, it won't have the consistency of a normal cake batter. In fact, it feels a lot more like cookie dough. So if yours look like cookie dough, it's exactly right.
When your fresh apple cake is baked, top it with cream cheese frosting and chopped pecans.
Everyone loves a sheet cake – they're so easy to make and they are a hit for parties or when unexpected visitors pop by. We love the vibrancy of this rainbow sheet cake though, which is perfect for a birthday celebration – for little kids and big kids alike!
There is quite a lot involved to make this sheet cake, and it takes a little while to create, but it's 100% worth it.
This is a standard sheet cake recipe, but you'll need a variety of gel food coloring options to create the rainbow effect.
We love the cute little rainbows piped on top!
This recipe is perfect if you don't have much time and need to create a cake that's going to impress.
Rachael Ray suggests buying a pre-made angel cake, but you could make your own if you are feeling adventurous.
If you're working with a store-bought angel cake, it'll only take 10 minutes to prepare your masterpiece. Just warm some lemon curd and stir in your lemon zest then drizzle it over the angel cake.
Finally, add some shredded coconut and your cake is ready to eat.
Our cake list wouldn't be complete without a good pound cake recipe.
This is one of the great staples in the cake world and we love how easy pound cake is to make.
This recipe recommends serving your pound cake with strawberries and whipped cream, but we think it's great with ice cream too.
We are big fans of a traditional homemade carrot cake, but we love the tropical twist that this recipe offers.
Your key ingredients are carrots, cinnamon, chopped walnuts, and fresh, diced pineapple (but tinned pineapple should work just as well if fresh isn't an option).
Remember to save some cubes of pineapple to decorate the cake when it has been frosted.
Next up, we have a strawberry lemonade cake to delight your senses.
The total time to make this cake is 4 and a half hours, so it's not a quick bake, but it's great if you have a spare afternoon to kill and want to make something truly spectacular.
You'll be making your own strawberry lemonade jam to stick the layers of this cake together and the frosting is strawberry-licious too!
Now we know not everyone likes chocolate orange flavors, but if you do, you're going to adore this recipe.
Nigella Lawson is well-known for her decadent desserts, and this cake is no exception.
What's great about this bake is that it's gluten-free, so if your guests are gluten-intolerant, they need not miss out.
This cake is the ultimate in chocolate gooeyness and, in our opinion, is best served with ice cream.
You'll need to make an indulgent dark chocolate ganache to create the molten lava effect, but you can prep the ganache up to a week before you bake the cake to save some time.
The Queen of Cake has arrived. Mary Berry brings us this moist blueberry loaf cake to enjoy with a cup of English tea.
It's hard to choose just one Mary Berry cake recipe, but we like that this loaf cake is a little different from anything else we've included on this list so far.
You only need a handful of ingredients to make this delicious loaf and you can create an optional glaze to top it.
Mint chocolate cake is a delicious infusion of bold flavors, perfect for serving at the end of a fine meal.
The freshness of the mint complements the decadence of the chocolate perfectly, and we love the indulgent layer of peppermint cream.
The thick, gooey ganache is hard to resist, but it doesn't feel too overwhelming, thanks to the mint flavors.
We're wrapping up our best-ever cake recipes with a honey-pineapple upside-down cake – a slight twist on an absolute classic.
The cake itself is moist and delicious, but our favorite part is the crown of sweet, caramelized pineapple rings on top. We like adding some maraschino cherries to the middle of each pineapple ring.
We recommend serving a big slice of your honey-pineapple upside-down cake warm with lashings of fresh cream.
Final Thoughts
That was a whistle-stop tour of our favorite ever cake recipes from baking legends like Nigella Lawson, Mary Berry, and Ina Garten.
We've included indulgent chocolate choices as well as some fruity options, so there's something for every taste.
Frequently Asked Questions
Which Is The Best Cake In The World?
This is extremely subjective, but some of the world's most popular cakes include:

– Red velvet cake
– Carrot cake
– Victoria sponge
– Chocolate cake
– Cheesecake
– Lemon cake
– Pound cake
What Are Some British Cakes?
Brits are famed for their love of cake. Some British favorites include:

– Victoria sponge
– Battenburg cake
– Madeira cake
– Fruit cake
– Dundee cake
– Lemon drizzle cake
15 Irresistible Cake Recipes Every Baker Will Want To Try
Course: Other Recipes, Recipes
Directions
Pick a tasty cake recipe from the list above
Gather your ingredients
Bake your cake
Enjoy with your favorite hot drink.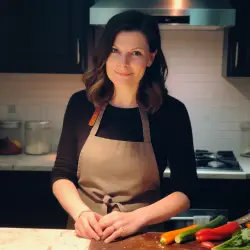 Latest posts by Barbara Hunt
(see all)